Disney has announced that it is planning on building an' immersive' luxury space hotel along with the current Star Wars land expansion – and you can hear the cheers reverberating all around the fan galaxy! Details are still a little sparse about the Orlando expansion, but Disney just dropped this nugget at the D23 expo in Los Angeles.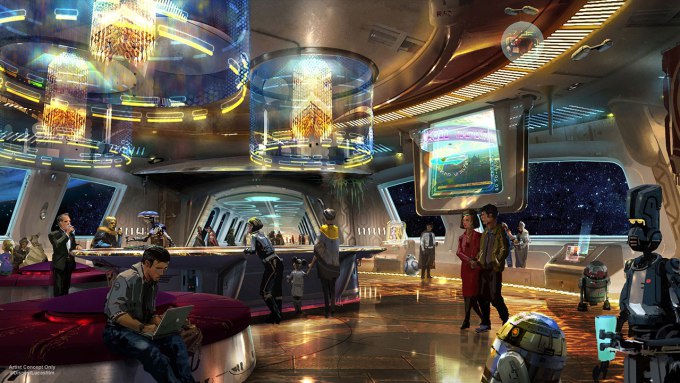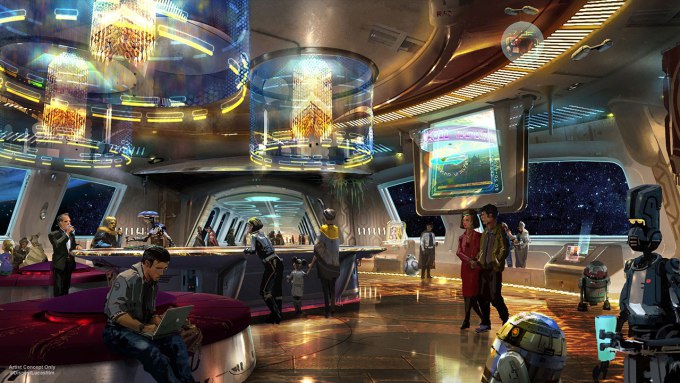 Walt Disney Parks and Resorts chairman Bob Chapek, announced "We are working on our most experiential concept ever. It combines a luxury resort with immersion in an authentic environment."
"It will invite you to live your own dedicated, multi-day adventure in a galaxy far, far away," Chapek explained. Here's the scoop – guests wouldn't wear flip-flops and shorts; they'd wear Star Wars costumes. They wouldn't deal with hotel employees; they'd interact with Star Wars creatures and droids. And over the course of their stay, the story would unfold around them through a series of story moments and interactions, letting them fall completely into a fictional world.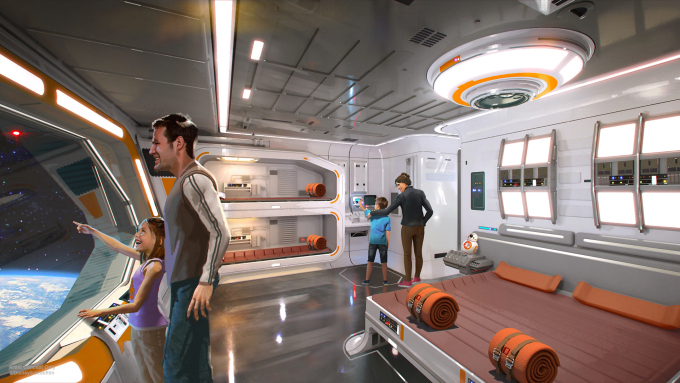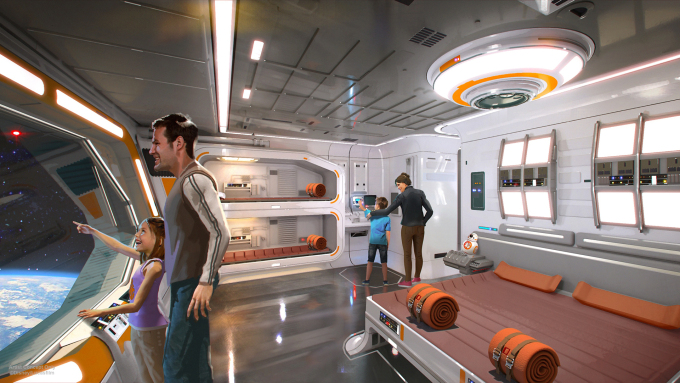 Each individual guest will get a storyline, which Disney specifically says will "touch every single minute of your day". And interestingly all of this is meant to take place on a space ship so any 'windows' will only show 'live' space scenes  – this is Star Wars buff heaven if ever there was one!