With a pull of a trigger, everyone's favorite wookie Chewbacca set off fireworks to officially kick off the opening of Star Wars: Galaxy's Edge at Disney's Hollywood Studios theme park. The Galaxys Edge dedication ceremony in Orlando was not open to the public, who will be allowed into the area for the first time today. (Photos courtesy of The Orlando Sentinel)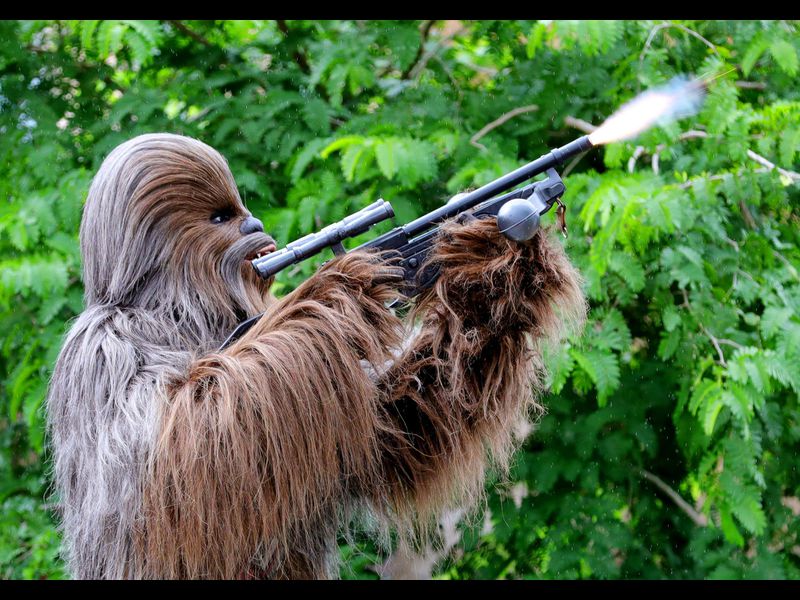 The somewhat short five-minute ceremony, punctuated by a light drizzle, featured plenty of other "Star Wars" characters on stage, including several stormtroopers, various droids and Hondo Onaka, who plays a big part in the pre-show and back story of the Millennium Falcon: Smugglers Run ride.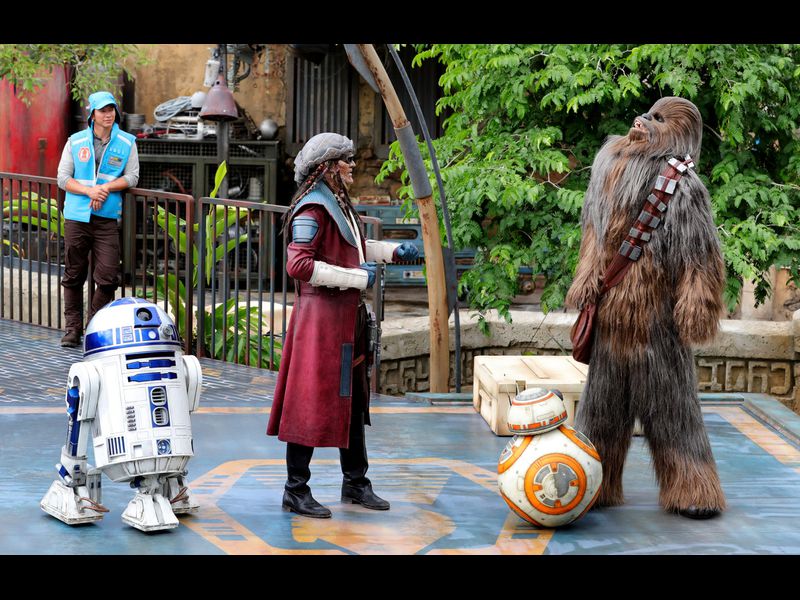 Bob Chapek, chairman of Disney Parks, Experiences and Products made a brief speech at the Galaxys Edge dedication – there's wasn't much left to do other than thank a whole bunch of people.
"This is storytelling on a truly epic scale," he said. He expressed gratitude to an array of Disney employees, from CEO Bob Iger to the front-line Galaxy's Edge workers, several of whom appeared with the characters at the end of the ceremony,.
The Galaxys Edge dedication at Disney's Hollywood Studios  however did lack the movie-star power of the Anaheim opening, which was attended by "Star Wars" luminaries George Lucas, Mark Hamill, Billy Dee Williams and Harrison Ford.
Now get out there and have a blast on Batuu!