December is a busy month here on I-Drive! With the Holiday season in full swing, cooler weather finally here, and friends and family visiting from near and far – I-Drive's calendar is popping with new and exciting experiences to enjoy! So, if you find yourself in Orlando this month, check out these must-see events on I-Drive!
Holiday Celebrations

Universal Orlando is putting a little bit of mischief in your merry with an all-new lineup of festivities this year! Experience Christmas in The Wizarding World of Harry Potter™, catch up with Dr. Seuss as you watch a live retelling of the classic holiday tale, The Grinch™ and what holiday is complete without a little bit of Mayhem? Enjoy a little bit of merry and mayhem as the Minions join Santa Claus in their all-new Holiday Parade featuring Macy's.
SeaWorld is the perfect place to gather with family and friends and get in on some holiday festivities! The park has been transformed into a winter wonderland with more than 3 million sparkling lights! Plus, while you're visiting the park you can enjoy award-winning entertainment from their all-new Sesame Street Christmas Parade to seasonal shows that we all know and love. With a mix of holiday shows, special events, and sights to see across the park, there is no doubt that SeaWorld is bringing the cheer this holiday season!
If you'll be around on December 14th, and want to support a good cause with your kiddos, be sure to check out the Greg Warmoth Reindeer Run Presented by AdventHealth for Children!
Have you been to Icon Park lately? Experience true holiday delight as you explore the entire complex that has been festively decorated, and of course… the echo of Christmas music fills the streets. Every evening The Wheel at Icon Park will be lit in festive colors for a holiday light show that is a must-see! Buckle up on the Star Flyer for an energizing ride, sit back and relax for a round on the Wheel, and of course, enjoy the many attractions, restaurants, bars, and boutiques all within walking distance to one another at Icon Park. Plus, in the spirit of the holidays, the Pearl Express Train has been transformed into Santa's Toy Train, so your little one can enjoy an enchanting ride within the complex!
Holidays The Rosen Way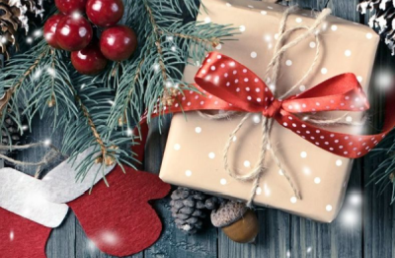 Do you like to spend every day in December like it's Christmas day? The Rosen properties are here to please!
Christmas festivities will be going on all month long with special activities and fun planned on specific dates throughout the month for you and your kiddos to come out and enjoy!
Rosen Inn International, Rosen Inn, Rosen Inn at Pointe Orlando, and Rosen Shingle Creek will all be hosting holiday festivities all month long. With everything from face painting, balloon artists, photo booths, origami, holiday character meet and greets and more, we're sure you and your family will find holiday fun with Rosen this year. Get specific details for each location here.
Our must-see events on I-Drive don't stop there. Keep reading!
Food & Beverage

Do you consider yourself a foodie? Or, are you someone who is a libation connaisseur, or like to pretend you are? If so, there are a few events this month that you won't want to miss!
Jake's Beer Festival
Now is your chance to kick back and relax in a South Seas island paradise! Loews Royal Pacific Resort at Universal Orlando hosts this festival created for beer lovers, foodies, and really anyone who enjoys having a good time! This is a popular event that features live entertainment, over 50 local and regional specialty craft beers, and delicious expertly prepared food; but, be sure you reserve a spot soon, the event happens on December 6th and spots fill up fast!
Around the Globe
Take your taste buds on a trip around the globe, and learn about tourism, gastronomy, and culture from around the world during the World of Taste & Travel Exhibition at the Hyatt Regency Orlando. This event will be held from December 19th through the 21st, and limited seats are available. Guests during the event will experience the offerings of countries around the world with exclusive culinary presentations, seminars and cultural shows. Plus, have the opportunity to meet and talk with travel companies and owners of these exclusive worldwide destinations. Sampling gastronomy and international cuisine as well as enjoying wine and beer tasting – your inner foodie is sure to be satisfied at this event!
Wine Riffs

When you think of dinner parties do you think of stuffy and solemn gatherings? Think again! Each Wine Riffs event at the Hard Rock Hotel is a unique experience, pairing the vintages of a featured winery with expertly prepared dinner courses. Music, wine, and delicious food call for an evening with all the right feels.
Entertainment

Aside from your favorite local spots, Tin Roof Orlando and B.B. Kings Blues Club to enjoy live music nightly, be sure that you check out Hard Rock Live's up for the month, featuring big hits like Nick Offerman, and then Universal's Hard Rock Hotel hosting a Velvet Unplugged Session featuring Carl Dixon on December 13th.
If you're looking for laughs, Orlando Improv will also be having a busy month, with headliners like Fortune Feimster on December 19th, and Tony Rock from December 26th to the 29th. See the whole line-up for December HERE.
The Holiday season can be stressful, but here on I-Drive, we get by with a little help from our friends (and family)! So, this month, remember to take breaks frequently, don't take anything too seriously, and get in on the fun! Enjoy these must-see events on I-Drive.