Date night doesn't have to be rocket science. Planning a romantic evening on the Space Coast is as easy as 321. No matter if you're trying to plan a wedding, celebrating a new life, another year, or just looking for a place to splurge on an incredible dining experience, there are restaurateurs on the Space Coast looking to satisfy your tastebuds and delight your senses. Check out this list of some of the top-rated restaurants from the tips of Titusville to the shores of Palm Bay! You can't go wrong when you're in search of fine dining on Florida's Space Coast.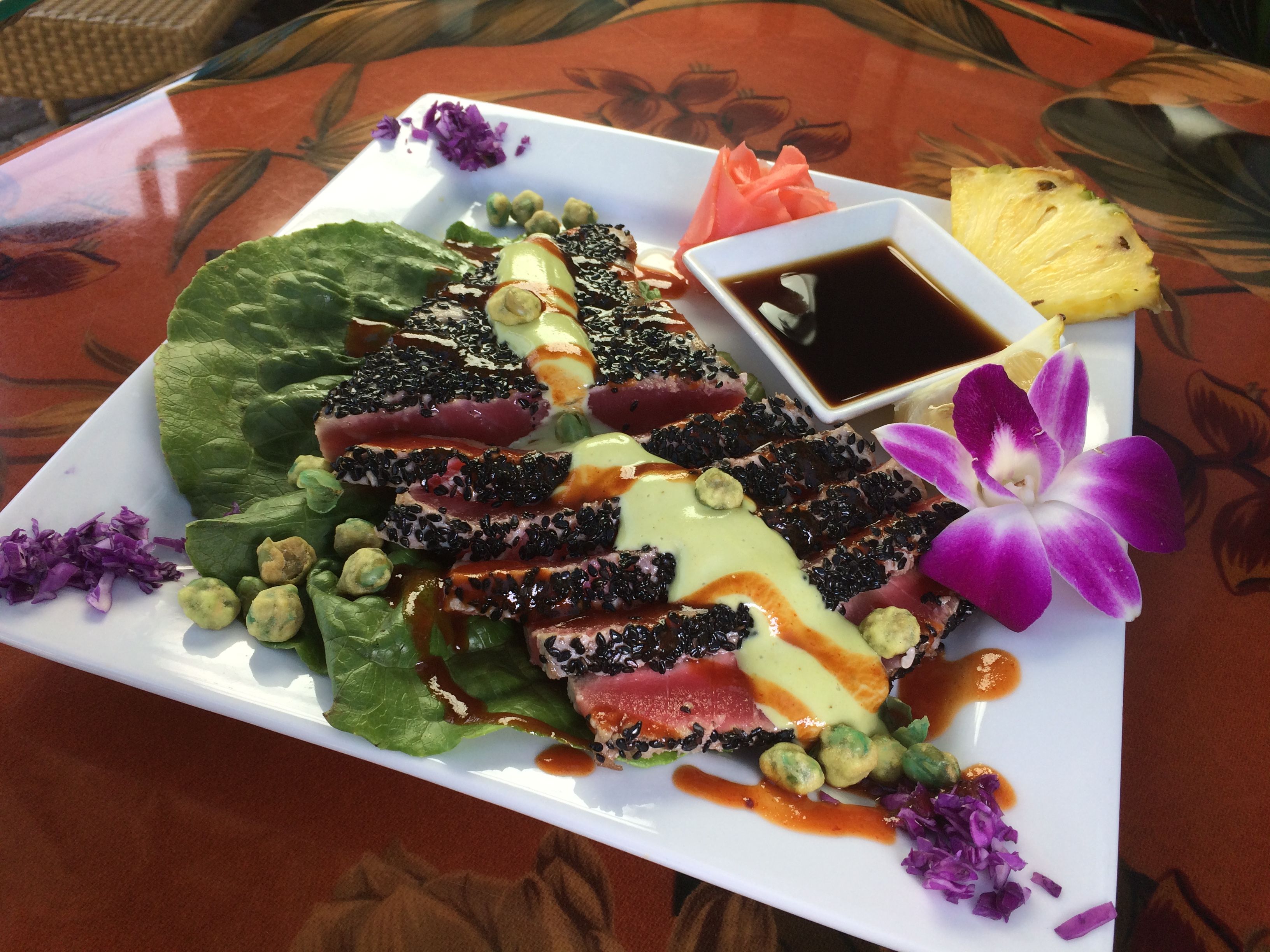 Third Culture Kitchen
1000 Cheney Highway, Titusville | (321) 225-4103
If you're looking for a multicultural experience where freshly-prepared, world-inspired dishes are at your fingertips, then Tis the place to go. With a mission that combines curiosity and authenticity, their options will have you trying something new and going back for seconds. It's the perfect place for ambiance and romance after a fun-filled day at the Kennedy Space Center or the Canaveral National Seashore.
Rising Tide Tap & Table
523 Glen Creek Drive, Cape Canaveral | (321) 576-0676
Looking for an upscale yet casual spot with an extensive craft beer list and an incredible view? Rising Tide Tap & Table is perfect for your date night. With crave-able, shareable, scratch-made comfort foods like tacos, burgers, pizzas, and more, this Port Canaveral favorite always delivered the perfect date. With locally sourced ingredients and artfully crafted recipes, you won't have trouble choosing an app, entree or dessert, but you will have a hard time choosing to sit inside for the ambiance or out on the deck for the stunning views of the Exploration Tower and Port Canaveral.
Florida's Fresh Grill
2039 North Atlantic Avenue, Cocoa Beach | (321) 613-5649
Fresh always comes first at Florida's Fresh Grill. Here you'll find an upscale, casual atmosphere, with only the freshest, finest local-caught seafood and certified Angus beef you can find on the Space Coast. Pair that with scratch-made soups, sauces, and desserts and you've got a date night that's sure to impress your date, whether it's a first date or 50th anniversary.
The Fat Snook
2464 South Atlantic Avenue, Cocoa Beach | (321) 784-1190
For a gourmet dining experience on the Space Coast, you can't go wrong with the Fat Snook. This seafood-centric, scratch kitchen dances to a Caribbean vibe. Filled with fresh catches and prime cuts, your date will be delighted at this upscale atmosphere and enjoy every bite of the locally-sourced, unforgettable meal. Best, choose from an extensive and thoughtful wine list created to pair perfectly with the exceptional service and impeccable food!
Crush XI
923 East New Haven Avenue, Melbourne | (321) 312-6067
When you want to enjoy rustic-urban cuisines, specialty wine, craft beers, and quality hand-crafted cocktails, Crush XI in Downtown Melbourne is where you want to go! This craft kitchen specializes in artful, sharable plates that inspire the senses and bring people together!
Djon's Steak and Lobster House
522 Ocean Avenue, Melbourne Beach | (321) 722-2737
Date nights are better at the Piano Bar, especially if you're dining at Djon's Steak and Lobster House. An exquisite menu filled with delectable steaks, lamb chops, veal chops, and fresh seafood is accompanied by an unforgettable wine and cocktail list that is sure to send your dining experience over the edge. This upscale steakhouse is perfect for anniversaries and special occasions with special people in your life!
Yellow Dog Café
905 U.S. Highway, Malabar | (321) 956-3334
For an elegant river-front dining experience, Yellow Dog cafe in Palm Bay is one of the Space Coast's top-rated restaurants you won't want to miss out on. Each meal is prepared by their chefs in an open kitchen, everything from roasted duck, lamb, fresh seafood and hand-cut steaks adorn your plate and are second only to the stunning view you'll take in while you dine. If you're looking to impress your date and idea of culinary perfection, Yellow Dog Cafe is the perfect Space Coast date night restaurant for you!
Pompano Grill
Cocoa Beach, FL 32931 | 321-784-9005
For fresh, locally-caught seafood, premier steaks chicken, and house-made pasta, you can't go wrong with Pompano Grill. Serving upscale food made with love this Cocoa Beach date spot is perfect for intimate evenings on the Space Coast. Daily specials tease the menu with simple but spectacular recipes so you never know what delights will entertain your tastebuds during an unforgettable night out.
Scott's On Fifth
141 5th Ave, Indialantic, FL 32903 | 321-729-9779
What do you get when you pair celebrity chef Scott Earick with a gorgeous property in Indaliatinc? Scott's on Fifth. This unique dining experience combines food from around the world prepared with care and attention with the freshest ingredients to create a modern, innovative dining experience. The award-winning restaurant is where Miami meets Manhattan, right here on the Space Coast.
Ember & Oak
712 E New Haven Ave, Melbourne, FL 32903 | (321) 722-6285
For an out-of-this-world date night on the Space Coast, head to Downtown Melbourne. Ember & Oak is a steak house like you've never experienced before. Scratch-crafted shared plates paired with fine wines, craft brews, and curated cocktails are served up by creative chefs, make for the perfect date night. This chef-owned and operated restaurant prepares everything on a unique oak-fired grill with all house-made ingredients. Their patio, lounge, and wine room – featuring 64 wines on tap, set the backdrop for the perfect, romantic evening on the Space Coast.
28 North Gastro Pub
2250 Town Center Ave #101, Melbourne, FL 32940 | (321) 241-1159
For a fine-dining date night experience in Viera, look no further than 28 North Gastropub. This unique eatery focuses on Local. Responsibly sourced, made-from-scratch, chef-curated menu elevates pub-style food and backs up their innovation with an artfully crafted cocktail and rotating tap collection. You can't go wrong with the small and inspired menu here on your next date night.
Cafe Margaux
220 Brevard Ave, Cocoa, FL 32922 | (321) 639-8343
Cafe Margaux in Cocoa Village is the perfect place for a romantic date night with a menu full of delicious European cuisine and fine steaks to choose from. Enjoy a thoughtfully curated wine and cocktail list to accompany your meal in a beautiful and historic Cocoa Village plaza.