"CoolCrafters" across West Volusia County have created are vying to be crowned the best of the best in the CoolCraft Summer Beverage Competition! The competition, which kicked off on June 14, 2022, and runs through September 5, 2022, tasked CoolCrafters with creating one specialty drink – alcoholic or non-alcoholic – that features summer-inspired flavors and fresh ingredients, with a West Volusia flair.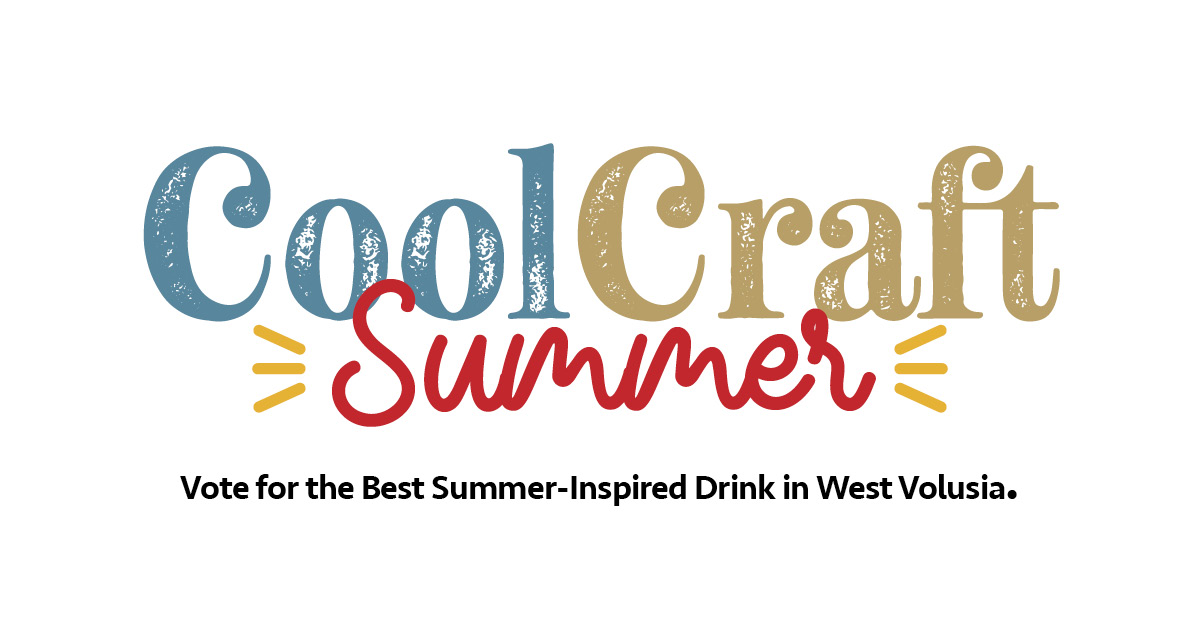 Visitors to the West Volusia area, which is made up of DeLand, DeBary, and Orange City, are encouraged to try each location's CoolCraft Summer drink and then vote for which one they like best at coolcrafttrail.com/summer. At the end of the competition, the winners in each category will be crowned the Best CoolCraft Summer Beverage.
See below for a list of beverages.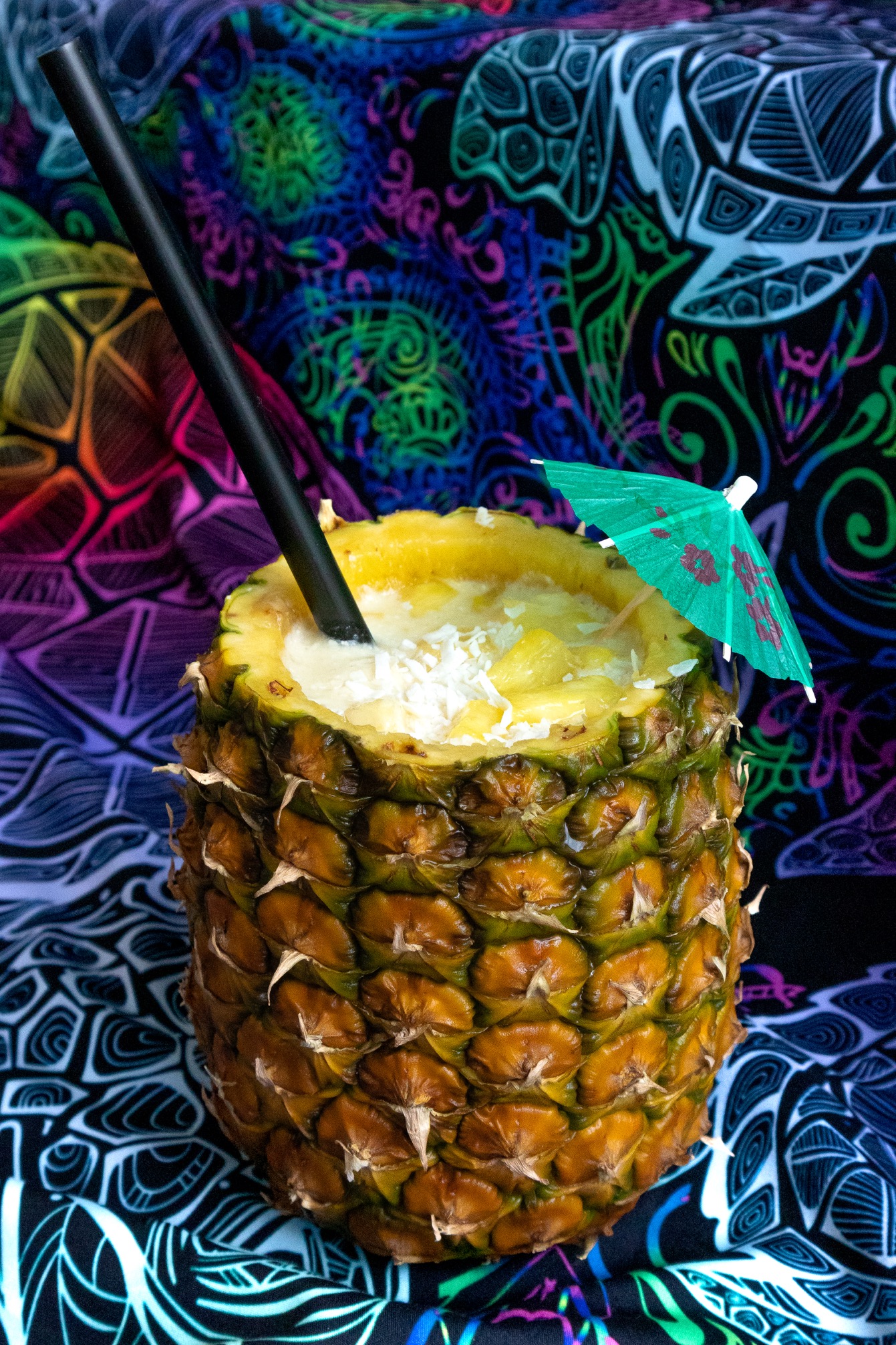 Cabertoss Pale Ale
Transport yourself to the highlands with a wee taste of Hyderhead Brewery's favorite, the Cabertoss Pale Ale. Brewed with British barley, centennial hops, and vanilla bean, this easy-drinking malt accentuated Scottish craft beer, with the American ABV punch, is so smooth, "you'll call your mother and tell her to get some of this sweet nectar."
Ingredients: Oats, British barley, Centiniel hops, Vanilla Bean
"Guava Nice Day"
Guava Nice day is a tart but easy drinking sour with tons of fresh guava puree, red Hawaiian sea salt, and El Dorado hops. It's very refreshing and perfect for the hot Summer days of Florida. The beer is a traditional Gose with a contemporary spin. Ingredients: Guava Puree, Red Hawaiian Sea Salt, El Dorado Hops
"Hello Summer"
Hot and Refreshing at the same time, "Hello Summer" is a Pineapple Jalapeño Sour brought to you by Central 28 Brewing. Garnished with Fresh Pineapple, this drink is sweet and tart, with a small kick from the jalapeño.
Ingredients: Pineapple Puree, Jalapeño, fresh pineapple garnish
"Summer Shortcake"
Using a slightly sweet, almost shortcake-like malt base from their popular Daytona Dirty Blonde, Persimmon Hollow's mixed with Lake Time Lager topped with the perfect amount of strawberry sweet and tartness from Keel Farms' Strawberry Lime Cider. This blend comes in at 4.6%.
Ingredients: Keel Farms' Strawberry Lime Cider, Malt Base from Persimmon Hollow's Daytona Dirty Blonde, Persimmon Hollow's Lake Time Lager
"Palmetto Highball"
A refreshing take on a classic cocktail, inspired by Florida brush, the Palmetto Highball uses natural Pineapple juice and Single-Origin Espresso to craft a summer classic in the making.
Ingredients: Honey, Pineapple Seltzer, Pineapple Juice, Tropical Bitters, and Single-Origin Colombia Quindio Natural Process Coffee, Garnished with a sprig of rosemary
"Cherry LimeRick"
Odd Elixir's Cool Craft Summer Mead is a twist on their traditional "LimeRick." Made with Sweet Cherry and Kermit's Key West Key Lime Juice, the Cherry LimeRick is sweet with just the right amount of tart.
Ingredients: Sweet cherry, Kermit's Key West Key Lime Juice
"MG's Summer Lemonade"
A simple yet delicious popular summer drink from Hungary, MG's Summer Lemonade is a force to be reckoned with. Made using their in-house organic Lemonade and house-made Organic Elderflower Syrup.
Ingredients: Homemade Organic Lemonade, Homemade Organic Elderflower Syrup.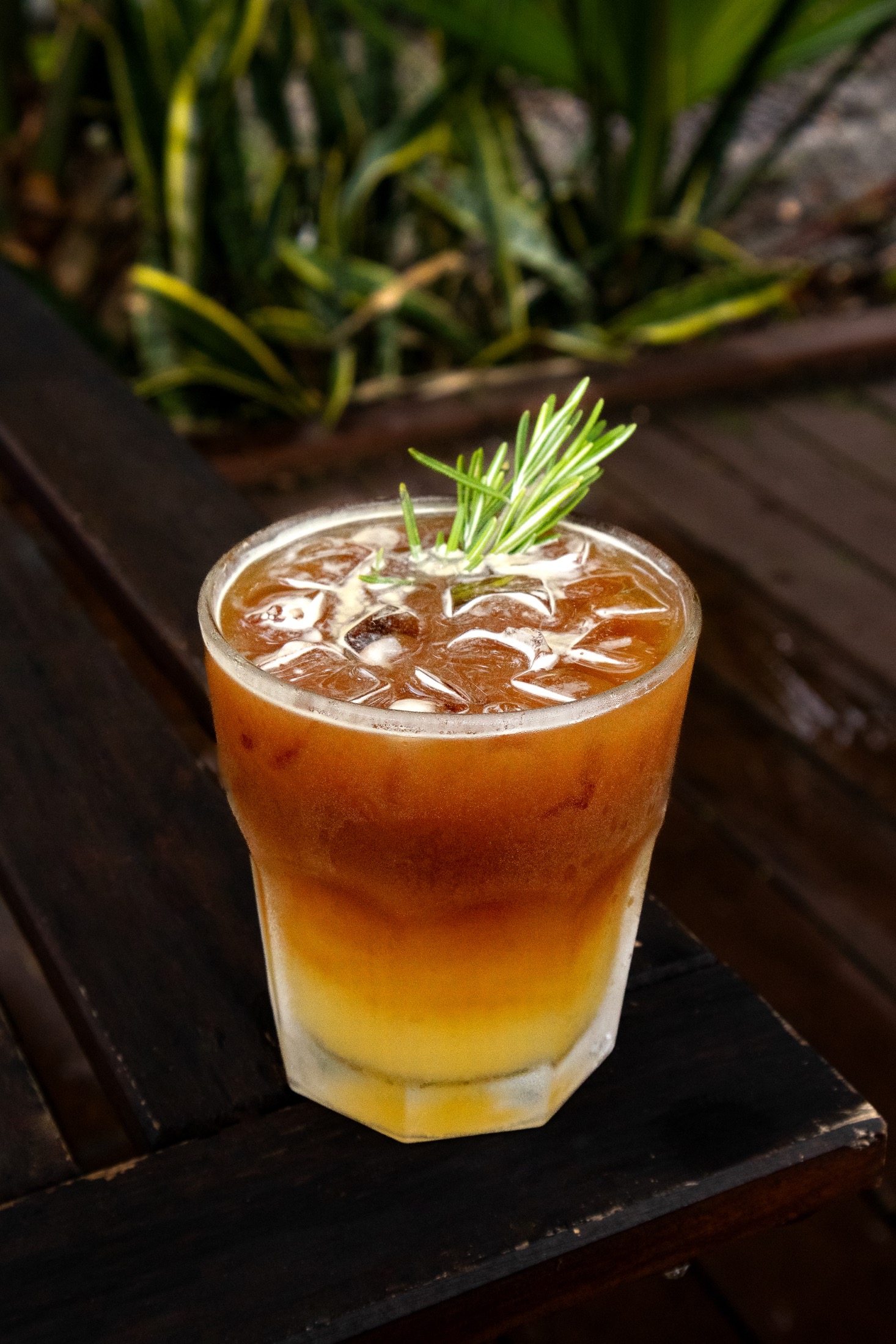 Nest's Red Sangria
Locals in the know head to Nest on Artisan Alley to get their special orange cup filled with Red Sangria. This sangria has been a staple in DeLand for over a decade, with the secret recipe being passed from owner to owner of the Nest. This sweet, refreshing concoction will make any summer day better.
Ingredients: It's a secret 😉
"Rainforest Açaí Berry Lemonade"
Inspired by the Amazon Rainforest, The Artisan Lounge's Summer Cocktail, and its Spirit-free Sister, is called the Rainforest Açaí Berry Lemonade. The cocktail features Canaïma, a small batch gin, born in the Amazon and created with locally sourced botanicals. Leading with Açaí berries, native to South and Central America, Artisan's Lounge handcrafted a shrub that includes blueberries, cardamom, and ginger to balance this flavor profile. Served over ice with hand-squeezed lemonade, you will enjoy the bright and delightfully refreshing taste of summer sunshine.
Ingredients: *Canaïma Gin, Champagne Vinegar, Açaí berries, Blueberries, Cardamom, Ginger, Lemons, Sparkling Water (this cocktail is available with alcohol or spirit free; with no alcohol)
"Camp Nowhere"
This cocktail screams summer! Very bright, lightly sweet, and intensely flavorful, Wander Bar brings you something uniquely theirs, and something you may not have tried before. Inspired by their favorite summer salad "The Watermelon Basil", this cocktail is savory and sweet all at once. Using a fat washing process to infuse feta cheese into our favorite lightly botanical gin, the final product is incredible; not "cheesy" or intense, but instead creamy and mellow. Paired with fresh watermelon puree, fresh-squeezed lemon juice, and house-made basil syrup: this cocktail will bring to light all that is magical about the season with an exciting twist! Served in a mason jar with hand-crushed ice. Ingredients: Feta Cheese Infused Gin (fat washed in-house), Yellow Chartreuse, Fresh Watermelon Puree, Fresh Basil Simple Syrup, Fresh Lemon Juice
"Poolside Perfection"
A blend of frozen pineapple, frozen banana, yogurt (dairy-free), coconut shreds, rum extract, coconut milk, or a blend of pineapple juice and coconut milk, plus a topping of fresh pineapple and a sprinkle of coconut shreds, all come together to create Poolside Perfection from Buddha Bowls. Take it a step further by requesting it to be served in a pineapple bowl with a cute umbrella and you're ready to conquer summer.
Ingredients: Frozen Pineapple, Frozen Banana, Yogurt, Coconut Shreds, Rum Extract, Coconut Milk, or a blend of Pineapple Juice and Coconut Milk, topped with a sprinkle of coconut shreds and fresh pineapple
Summer Peach Tea Spritzer
There are a few things that are as refreshing as Centro Tea's Summer Peach Tea Spritzer on even the hottest days! Natural peach juice, topped with shaken organic black tea, and finished with sparkling water and an organic lemon slice, come together to make this the perfect Summer Sipper!
Ingredients: Natural Peach Juice, Organic Black Tea, Sparkling Water, Lemon Slice

About the CoolCraft Beverage Trail
The CoolCraft Beverage Trail kicked off last year to much success and has given visitors a chance to taste the best "crafts" around … we aren't just talking about the beer, though there is plenty. With more than a dozen destinations offering meads, smoothies, teas, coffees, and, of course, some of the best brews, you can tour and taste all the "trail" has to offer. For more information, visit coolcrafttrail.com.
About West Volusia County
Conveniently located between Orlando and Daytona Beach, West Volusia County, Florida offers visitors the opportunity to enjoy parks, pristine natural beauty, historical homes like the Stetson Mansion, a vibrant downtown, and award-winning restaurants within 14 distinct communities. Visitors can also enjoy Downtown DeLand – voted America's BEST Mainstreet – and its many delectable restaurants, or for a bit more adventure, head out on the St. Johns River or explore Blue Spring State Park. These are just a few of the many natural, cultural and historical area attractions you will find when visiting West Volusia County.