Comprising 14 Communities along the St. Johns River, West Volusia County has lots to do and explore in Old Florida. Whether you're looking to go for a swim in the same waters as a West Indian Manatee or skydive out of a plane over DeLand, right now is the perfect time to plan a visit to West Volusia before the summer heat officially rolls in. Here's a list of 6 different ways to cool off this Spring in West Volusia.
See the four Springs on the Spring-to-Spring Trail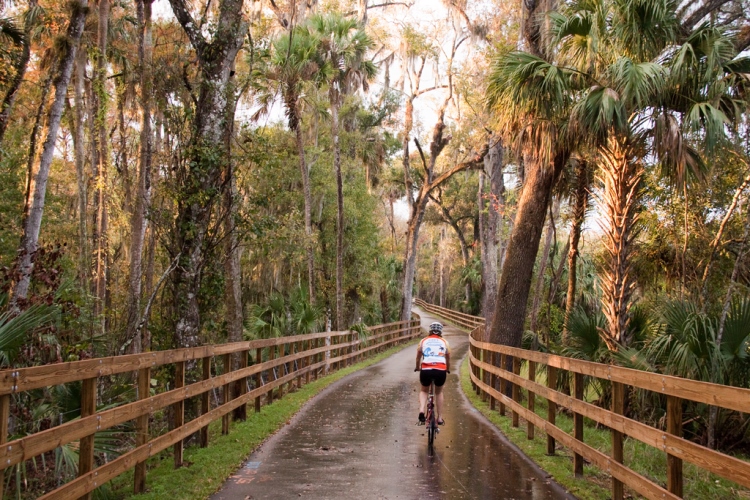 West Volusia County is home to a world-class trail system. Walk, bike, or run through more than 25 miles of nearly gapless trail. Starting at one of Florida's few green sulfur springs, Green Springs Park, the trail takes you through Gemini Springs, up to the previously mentioned Blue Spring State Park, and ends at DeLeon Springs State Park, home of the all-you-can-eat pancakes at the Old Spanish Sugar Mill Restaurant. If you work it all outright, you can even jump into DeLeon Springs for a quick cool down at the end. Nothing better to cool you off than nature and a spring swim!
Cool off at Blue Spring State Park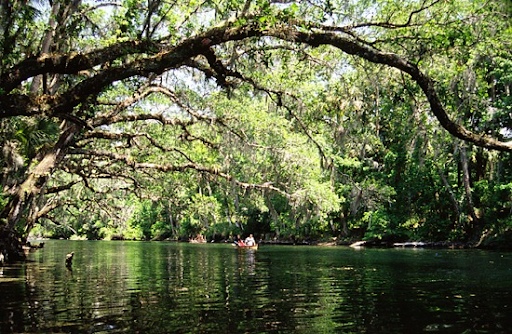 Blue Spring State Park is usually home to a few manatees floating in the constant 72-degree crystal-clear spring water, viewable from the boardwalk, which stretches 1/3 of a mile from the St. Johns River to the springhead. As of February 2021, the park has reported more than 624 manatees in the spring run, the largest in recorded history! During the Spring and Summer months, the park opens up the spring run for visitors to swim and float, giving you the chance to get up close and personal to some of the manatees.
For those who prefer to stay dry, you can also rent out kayaks or canoes from Blue Spring Adventures, the official service provider of Blue Spring State Park and nearby Hontoon Island State Park. They also offer a pontoon boat tour of the St. Johns that will take you on a great escape down the river.
Get your Dive on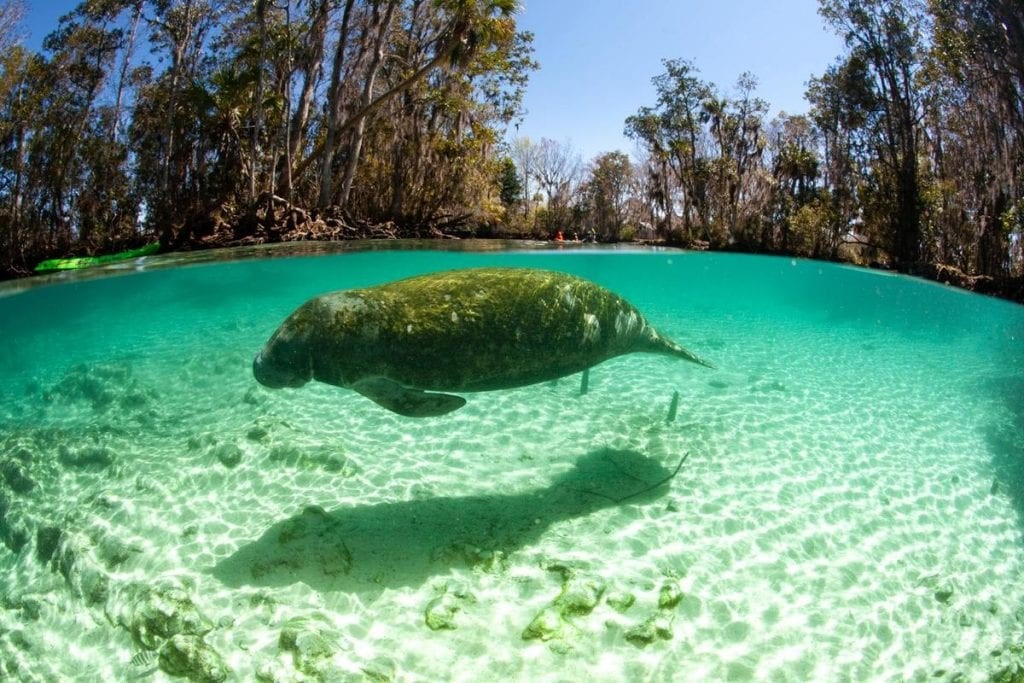 While you're in the water, why not work on getting your scuba certification? Based out of Orange City, Florida Dive Company offers various classes which include beginner scuba diving training, advanced training, specialty courses, and refresher courses. In addition, they also offer multiple scuba experiences which allow you to explore the underwater world if you are short on time. Already a certified diver? They also offer Guided Adventure Dives at some of Florida's top-rated fresh and saltwater locations year-round.
Hit the CoolCraft Beverage Trail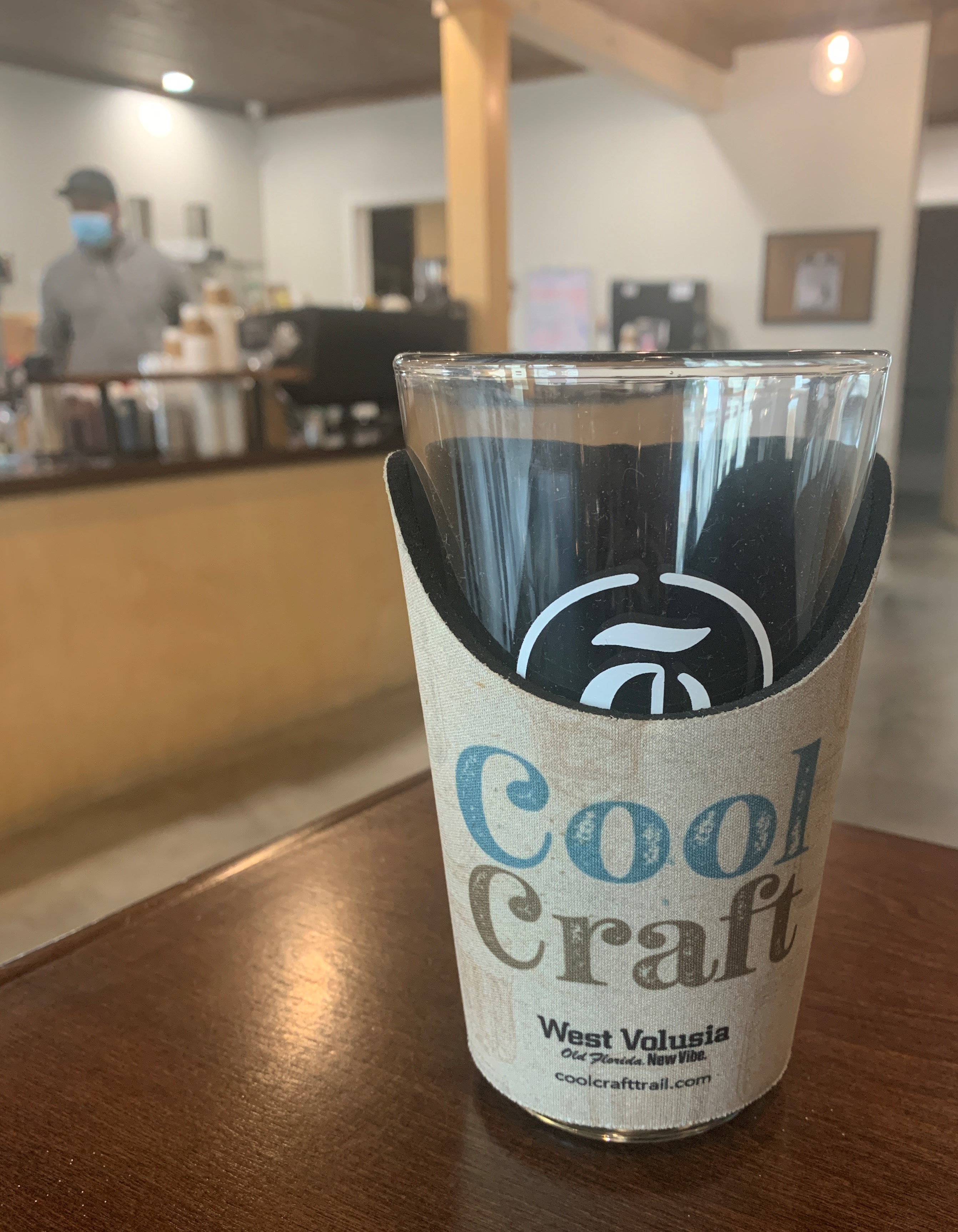 Featuring some of the coolest places in West Volusia, we're celebrating the art of the craft with some of the unique drinks that make the area so special. From craft brewers like Persimmon Hollow Brewing Co. and Central 28 Brewing to coffee roasters like Trilogy Coffee Roasting Co., chances are there's something in store along the trail that will quench your thirst on a long, hot day. We're even giving out a free koozie to those who visit five places along the trail! Visit www.coolcrafttrail.com for more information.
Get some Air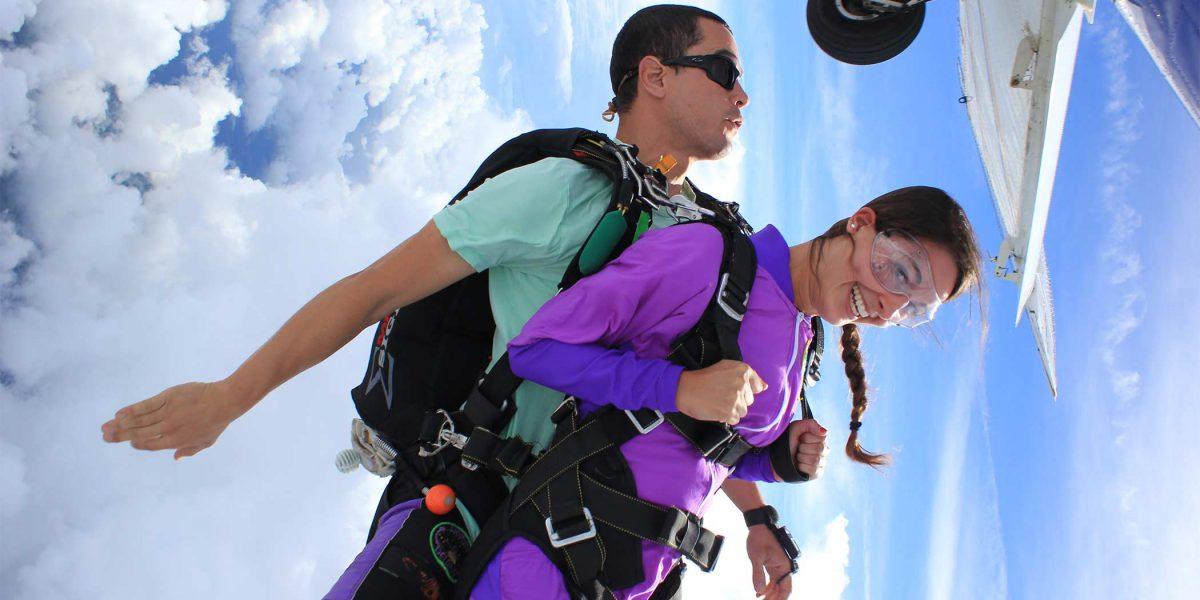 DeLand is home to none other than Skydive DeLand, one of the busiest drop zones in the world. Beginners can make a tandem jump attached to an experienced skydiver or watch the action from either the observation deck or from the comfort of the Perfect Spot Restaurant and Bar. Near the on-site restaurant and gear store, the second in the series of murals called the "Wings of the West," fittingly painted as biplane wings, can be found. These selfie spots make for a great memory of the time you had in West Volusia!
Shop 'til you Drop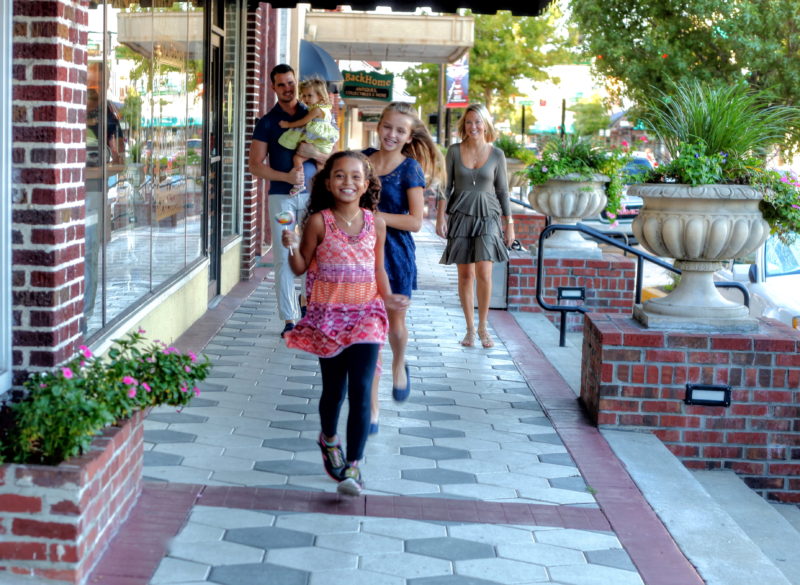 Of course, nothing beats the cool refreshing feeling of a state-of-the-art air conditioning system. Luckily for you, Historic Downtown DeLand has had some upgrades over the years. Shop along the oak-lined Woodland Boulevard at antique stores, museum gift shops, and boutiques. There are even some restaurants to visit when you're looking to take a break. In between AC breaks, you can view the many murals scattered around downtown that tell the history of the area. All in all a good time!
For more information on ways to cool off this Spring in West Volusia County visit the Vistor Center located at 116 W. New York Avenue in Downtown DeLand, FL, or online at www.visitwestvolusia.com.