Grab a drink, the CoolCraft Summer Beverage Competition is kicking off its second year. West Volusia Tourism Advertising Authority Board (WVTAA) announces about 20 CoolCrafters will participate in this summer's competition.
The theme for this summer's competition is tropical with an emphasis on our pink friend the flamingo, and of course with a West Volusia flair. The CoolCraft Summer begins on June 23, 2023, which is Pink Flamingo Day, and ends on September 4, 2023, Labor Day.
Last summer, visitors and residents flocked to participating CoolCrafter locations to taste what each had to offer, and even more are expected this summer. Guests are encouraged to try each location's drink and then vote for which they like best at coolcrafttrail.com/summer.
In partnership with "Flamingo Magazine," Florida's only statewide lifestyle magazine covering people, travel, outdoor pursuits, food, conservation, culture, and style across the state, guest judges will visit top locations and sample each of their concoctions. At the end of the competition, the guest judges will then name the overall CoolCraft Summer Beverage winner. WVTAA will also crown the "People's Choice" winners in both the alcoholic and non-alcoholic categories based on visitors' votes.
"We had such a great time and an amazing response to the competition last year and couldn't wait to do it again this year, and make it even better," said Georgia Turner, Executive Director of the West Volusia Tourism Advertising Authority. "With even more CoolCrafters participating, there is a wide variety of tastes and experiences for everyone to enjoy."
This summer's vibrant concoctions include both alcoholic and non-alcoholic beverages.
Alcoholic Beverages: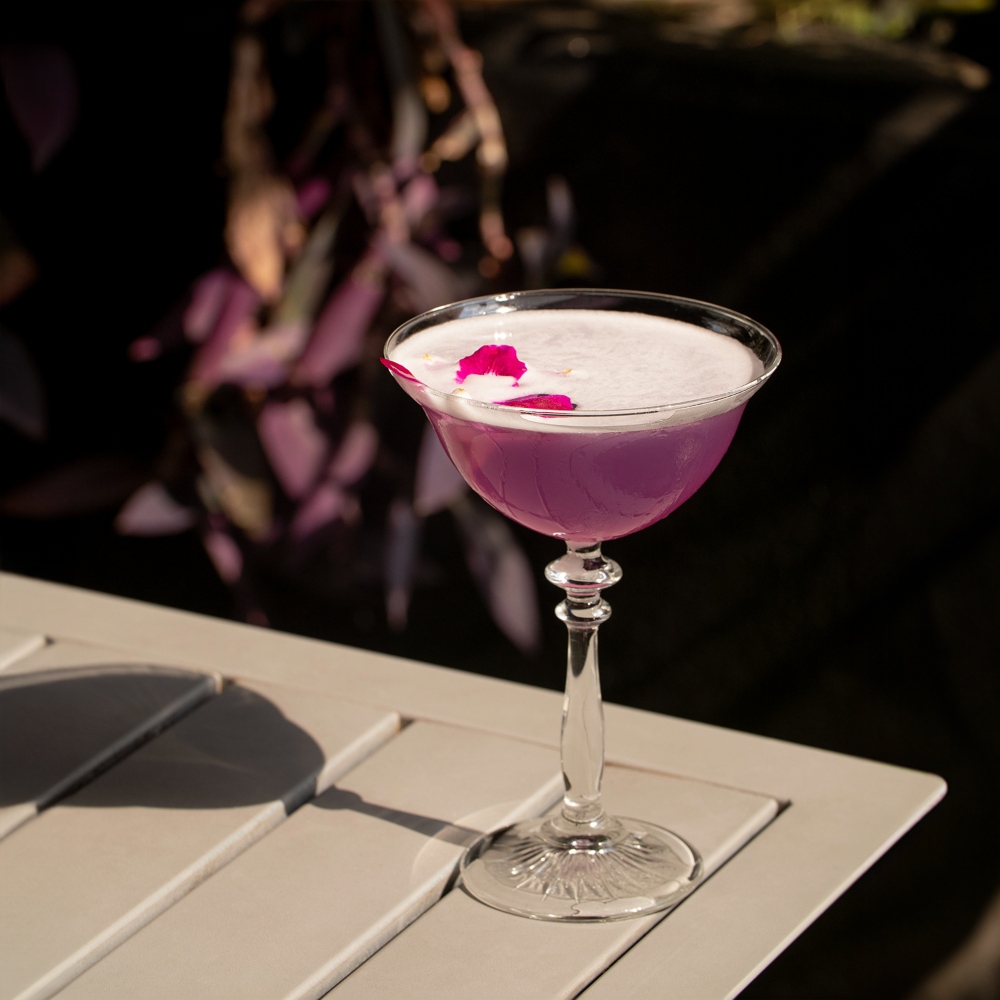 Central 28 Brewing's "Flamingo Sunshine," a Florida ale infused with the natural flavors of hibiscus and zesty orange peel, creates a refreshing and invigorating taste
Persimmon Hollow's "Kermit's Radler," combines the crispness of beer with the Hollow's house-made lime soda – a collaboration with another CoolCrafter, Kermit's Key West Key Lime Shoppe
The Lounge at the Artisan Hotel Downtown's "Empress Lavender Lemonade," featuring Empress 1908 Gin harmonized with delicate floral notes of lavender honey syrup and naturally infused with butterfly pea blossoms
Wander Bar Cocktail Lounge's "One Leg to Stand On," that embodies Cachaca, a Basilian fermented sugar-cane liquor, paired with rum, passionfruit, guava, and banana
Frederick's Wine Room's "Ranch Water Sipper," a refreshing libation featuring grapefruit juice, white tequila, and soda water – Add Jalapeño for a touch of valor
Blue Springs Brewing & Riverwalk Pizzeria's "Pretty in Pink Saison," which showcases the artistry of a Saison infused with the vibrant flavors of hibiscus and lavender
The Table Above Deck's "Violet Calypso," a maritime-inspired cocktail anchored by Gin Lane Violet, infused with the essence of the sea, and guided by the gentle breeze of lavender syrup and the allure of Saint Germain
The Table Below Deck's "Barbie Margarita," a maritime marvel anchored by Tequila Blanco, a spirit as bold as the ocean waves, and accompanied by the smooth currents of RumHaven coconut rum
Abbey Bar's "Abbey Summer Sangria," a refreshing summer rose' sangria with hints of orange, strawberry, and lemon
Hyderhead Brewery's "CoolCraft Raspberry Porter," a rich Porter artistically laced with the natural sweetness of ripe raspberries, offers a deeply satisfying and smoothly nuanced flavor profile.
Non-Alcoholic Beverages: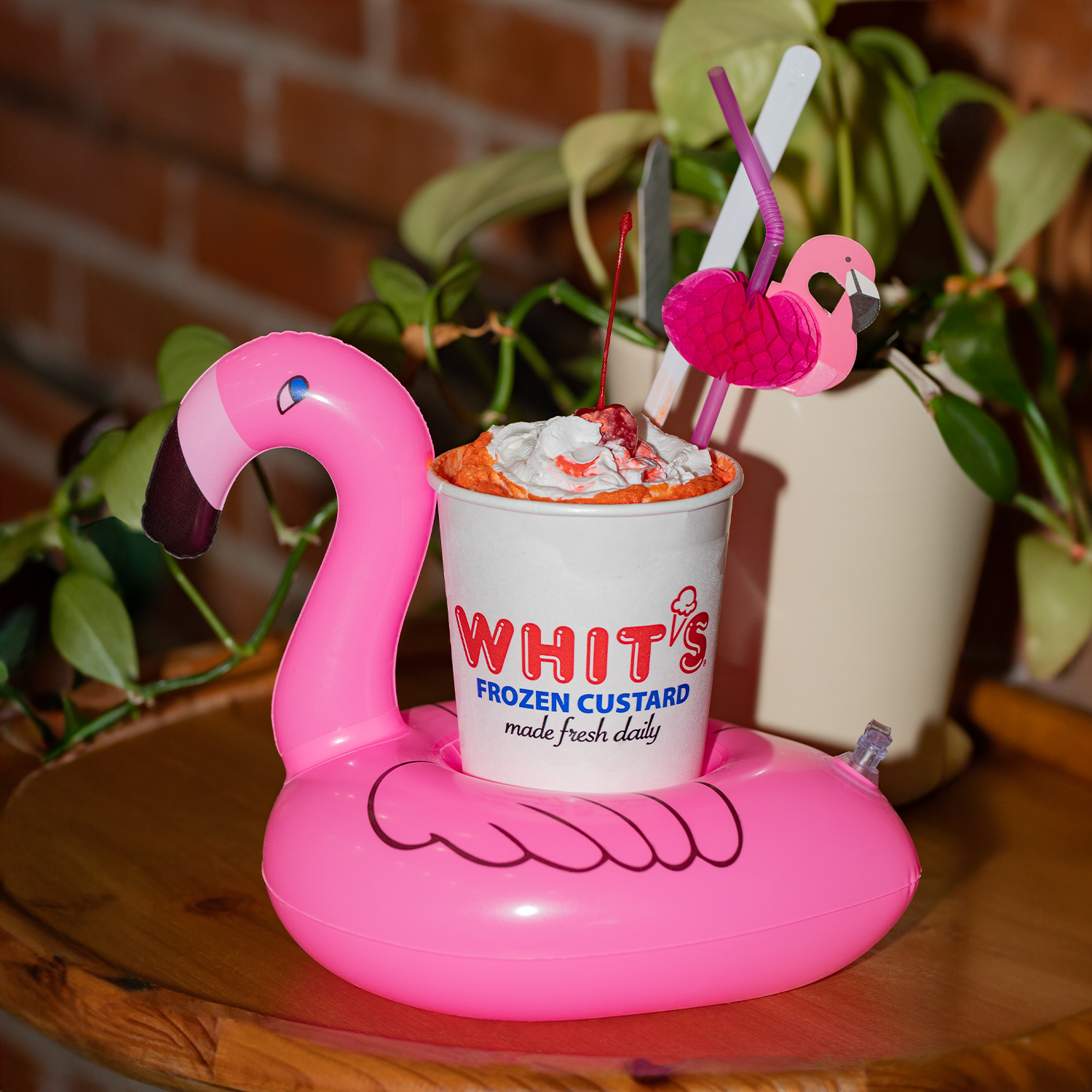 Beeatroot's "Strawmingo," a mouthwatering summertime smoothie, featuring Frozen Organic Strawberries, Lemon, Maple Syrup, and House-made Coconut Mylk
Trilogy Coffee Roasting Co.'s "Peachy Keen," a bright, bubbly, and refreshing matcha tea with peach puree & San Pellegrino sparkling water
Trilogy Kitchen's "Cold Brew Lemonade," lightly sweetened, all-natural lemonade balanced with your favorite Trilogy Coffee cold brew
Centro Tea Co. & Plant-Based Kitchen's "French Flamingo," a natural limeade topped with their house-blended organic J'aime Berries herbal tea
Sidecar Market's "Grapefruit Espresso Spritz" is a refreshing twist on a classic spritz featuring espresso, grapefruit juice, simple syrup, and grapefruit seltzer
Riverfolk Coffee Co.'s "Boat Soda," a refreshing mocktail experience made with Grapefruit juice and tonic, mixed with Riverfolk's homemade coldbrew
Pat and Toni's Sweet Thing's "Sprite Spritzer," a playful blend of lemon Italian ice and Sprite
Whit's Frozen Custard's "Whit's DeLand Sunrise," a captivating creation of vanilla custard infused with orange and cherry, poured over orange soda and topped with whipped cream
For the complete list of CoolCraft Summer entries, and to start planning your summer, visit coolcrafttrail.com/summer.
Last summer's CoolCraft winners were the "Red Sangria" from NEST in the alcoholic category and Centro Tea Co. & Plant-Based Kitchen won the non-alcoholic category with its "Summer Peach Tea Spritzer."
About West Volusia County
Conveniently located between Orlando and Daytona Beach, West Volusia County, Florida offers visitors the opportunity to enjoy parks, pristine natural beauty, historical homes like Stetson Mansion, a vibrant downtown, and award-winning restaurants within 14 distinct communities. Visitors can also enjoy Downtown DeLand – voted America's BEST Mainstreet – and its many delectable restaurants, or for a bit more adventure, head out on the St. Johns River or explore the Blue Spring State Park. These are just a few of the many natural, cultural and historical area attractions you will find when visiting West Volusia County.