Cirque du Soleil, may be closing the curtain on La Nouba for good in Orlando, but they have surprised some industry watchers with their acquisition of Blue Man Group.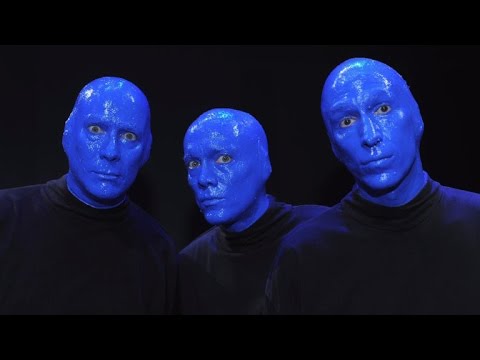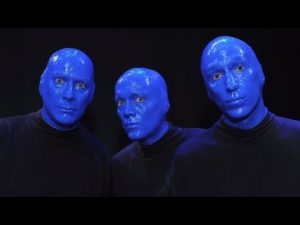 Don't expect to see blended on-stage productions though, Chris Wink, one of Blue Man's co-founders, said Thursday.
"It's not about blurring the brands," said Wink, who with co-founder Phil Stanton will remain creative directors of Blue Man Group.
"We think they can help get our show to new parts of the world that we couldn't get to on our own … China, South America, eastern Europe," he said.
"First and foremost, this acquisition is an idea for us to diversify the content, but each brand is going to remain autonomous and each team is going to remain autonomous," said Daniel Lamarre, president and CEO of Montreal-based Cirque du Soleil.
The purchase price was not announced, but he said the number was somewhere in the "tens of millions."
Cirque saw Blue Man as being "underdeveloped internationally," Lamarre said.
"The real interest for us is to take our big marketing and distribution machine and bring Blue Man Group in a lot of countries where they've never been before," he said.
Cirque du Soleil shows tour in 450 cities, Lamarre said. Blue Man will be fit into that circuit, he said.
[ult_buttons btn_title="BUY TICKETS" btn_link="url:https%3A%2F%2Fwww.orlandoattractions.com%2Forlandoattractiontickets%2F|title:Book%20Now|target:%20_blank|" btn_title_color="#ffffff" btn_bg_color="#e524c2″ btn_hover="ubtn-top-bg" btn_bg_color_hover="#c0f1f7″ btn_title_color_hover="#358ee8″ icon="none" icon_size="32″ btn_icon_pos="ubtn-sep-icon-at-left" btn_border_style="solid" btn_color_border="#d023e0″ btn_color_border_hover="#26b9de" btn_border_size="1″ btn_radius="5″ btn_font_family="font_family:Nunito|font_call:Nunito|variant:700″ btn_font_style="font-weight:700;"]
"Now when I'm going to China next week, I have this amazing opportunity to bring a new show in my portfolio, which is Blue Man Group," Lamarre said.
Locally, fans should not anticipate major changes at Universal's Blue Man show.
"Blue Man Group has been an important part of the Universal Orlando experience for many years, and we're looking forward to continuing that partnership moving forward," said Alyson Lundell, a Universal Orlando spokeswoman.
As it has in the past, the CityWalk show could get "a little punch-up" eventually, Wink said, and he expected Cirque to be helpful in those sorts of changes.
"The local crowd, the repeat business, is still very important in Orlando. We'd have a lot of people traveling through, but still, at the end of the day, the locals still play a big part," he said. "If you can give people the sense that there's a couple of new pieces in the show, a reason to come back, that's always a good thing."