Ready for some off-road adventure?  If you want some serious summer fun in your vacation why not rent a trail bike? If you prefer your thrills on two wheels one of the more intense off-road rides that Central Florida offers is at Loyce E. Harpe Park.
Just make sure you take a trail bike and not one built for cruising the beach! Anything less pretty much ensures you will eat trail – or take a swim – more than once. Located a short distance off the highway between Orlando and Tampa, Loyce E. Harpe Park was once a phosphate mine. The main trail winds through the woods, around man-made ponds and up and down hills and dales.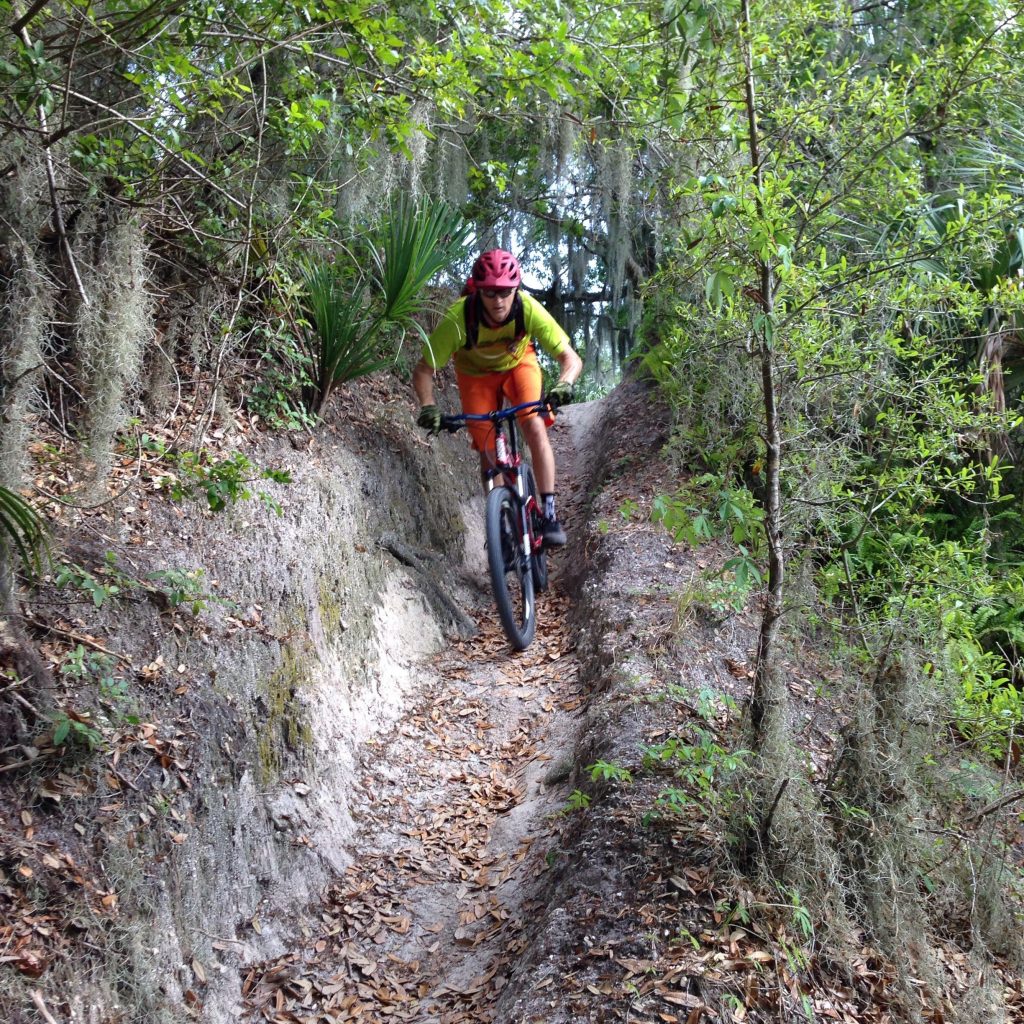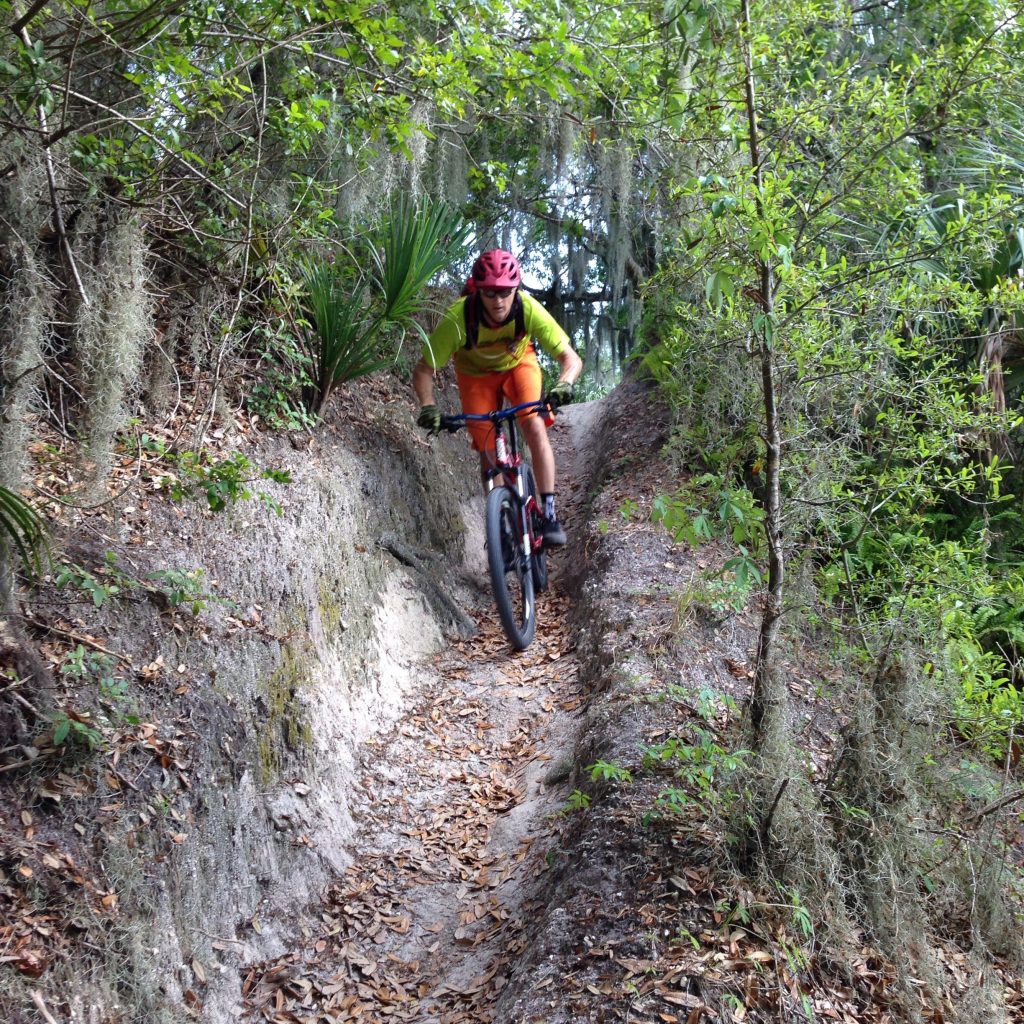 However, if you wander off the blue and yellow trails and onto the red ones, you'll soon find yourself facing rocks, dirt and, it being Florida, plenty of sand. And don't forget the berms and other obstacles created and maintained by the Ridge Riders Mountain Bike Association. But no matter where you are in Loyce Harpe, you want to pay attention to the trail – one false move and you'll join the Swim Team Club into one of the ponds. All in all, Loyce Harpe offers bikers nearly 10 miles of trail.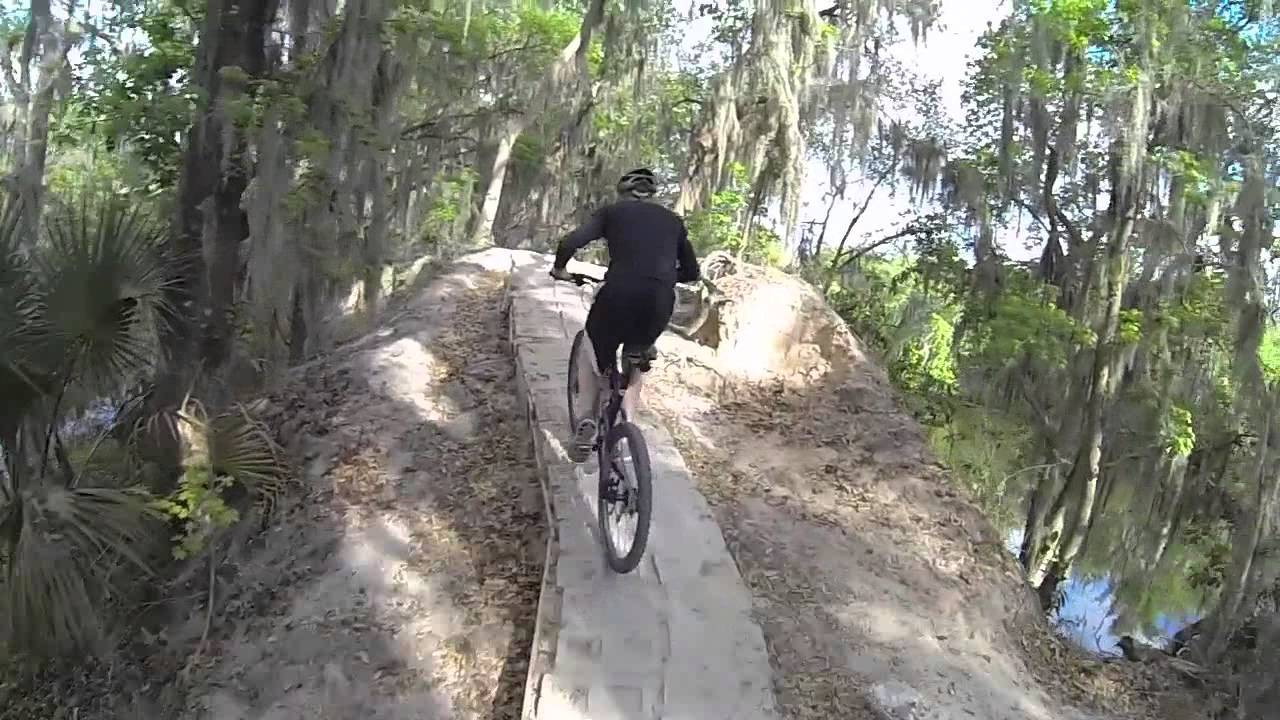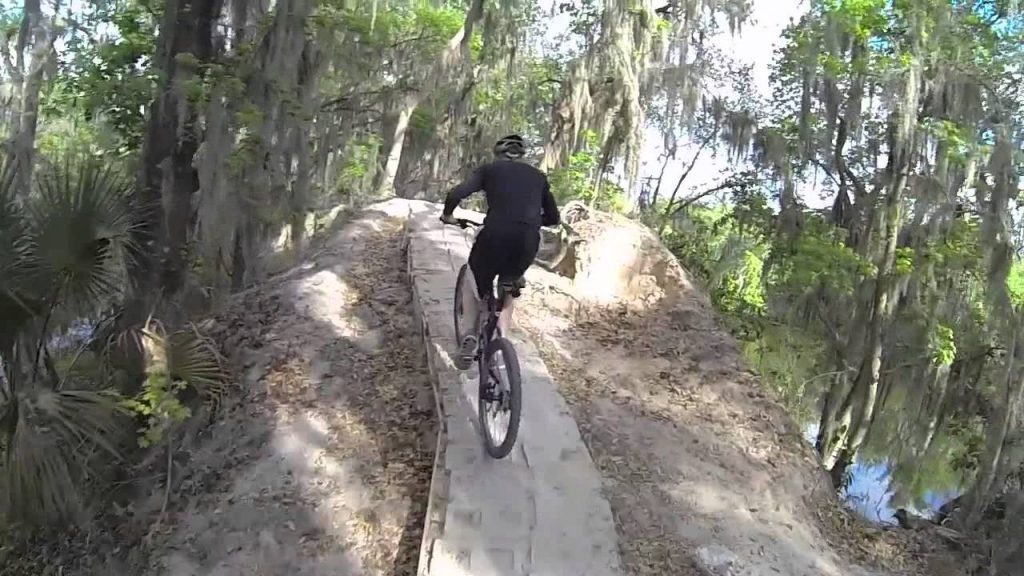 One of the park's main attractions – or detractions, depending on your stance on native amphibians – is Big Mamma. A nearly 14-foot-long alligator who is often seen hanging around, Big Mamma may be the largest, but surely not the lone, alligator in the park. She even has a stretch of trail named after her.
Alligators aren't the only wildlife to be seen at Carter Road. In addition to the water birds, riders report sightings of foxes, bobcats and otters. There are even the occasional armadillos, which have been known to break more than a few spokes.
When the park opened in 1998, members of the local Ridge Riders Mountain Bike Association recognized the former phosphate mine's potential for off-road recreation. So they began cutting trails.Today, Loyce E. Harpe draws two-wheeled enthusiasts from around the state to tackle some of the most beautiful and challenging mountain-bike terrain in Florida.
With four miles of descent and 37 different trails, there is a trail for every skill level. Trails are named appropriately, from The Beast, a dangerous stretch complete with steep descents, gnarled roots and craggy rocks to get over, to the wide and open Dog Park and the narrow and twisting Roller Coaster – which takes you by the aptly named Big Mamma's House – it is easy to spend a day challenging friends or just yourself.
Loyce E. Harpe Park is located at 300 W. Carter Road in Mulberry. Besides the bike trails, there are other facilities including a playground. There are also fast casual dining options, as well as retail stores, for any other needs. The trails are open rain or shine, but only the most intrepid should dare the advanced trails when they are slick.
BIKE RENTAL LOCATIONS:
Leroy Bike Rentals
6935 Carter Road, Suite 2
Lakeland, FL
(863) 937-9028
Road and Trail Bicycles
5113 US Highway 98 S
Lakeland, FL
(863) 937-8058