Long before Kissimmee and Osceola County became known as a popular tourist destination with a famous mouse living just up the road, it was known as Cow Town and was home to hard-working cowmen and their families.
Spanish explorer Juan Ponce de Leon first introduced cattle to North American in Florida in 1521. In later years the Kissimmee River Valley was a prime grazing area for large herds of cattle. By the 1840s and 1850s, the first settlers began arriving in Osceola County, and those families have descendants still working on their ranches today.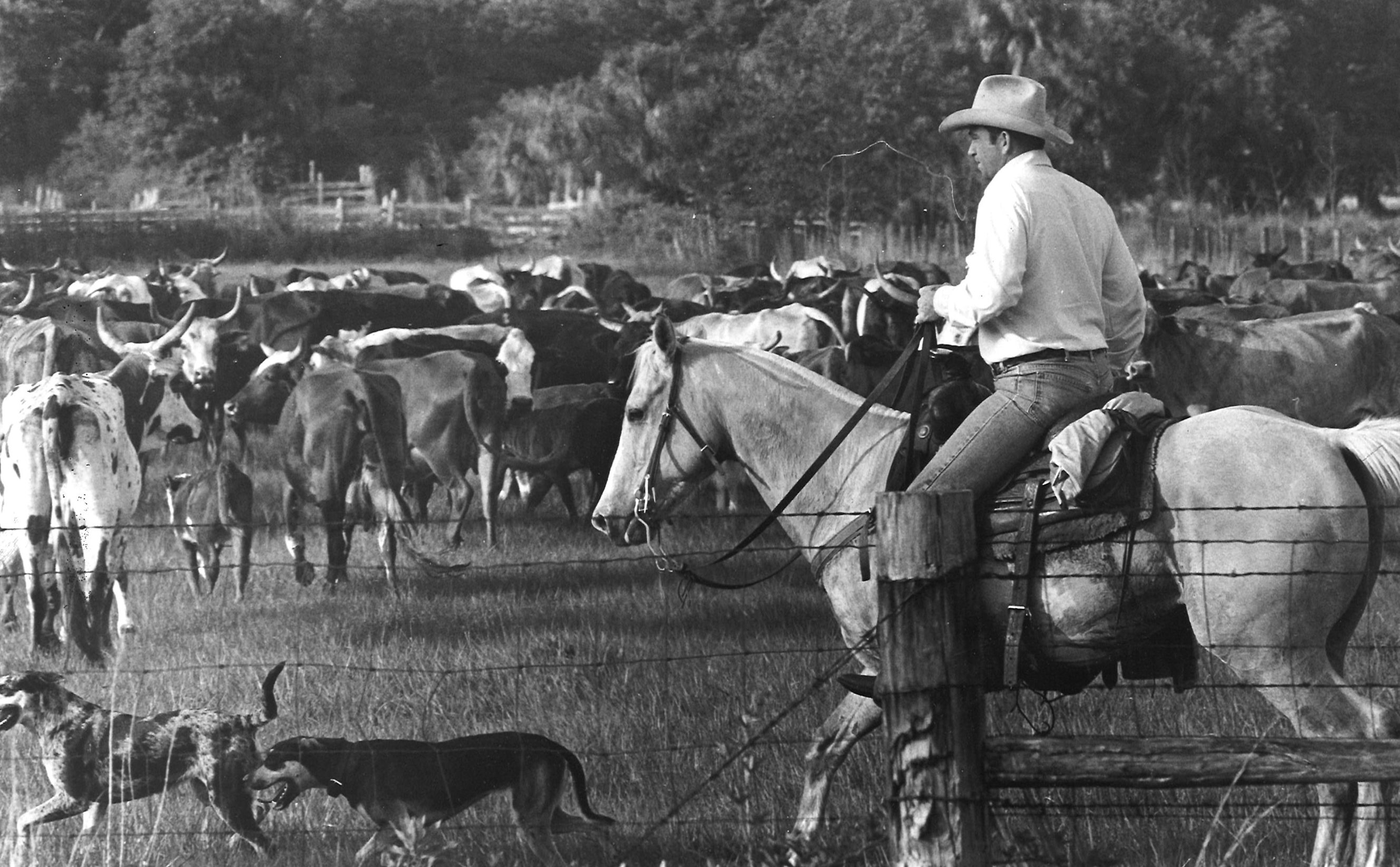 Osceola County remains one of the largest cattle-producing counties in Florida. According to the 2017 Agriculture Census, there are 392 farms encompassing 525,055 acres, with 105,405 head of cattle and calves. Osceola County is also home to one of the country's largest cattle ranches, the Deseret Ranch, owned by The Church of Jesus Christ of Latter-day Saints.
Living History Day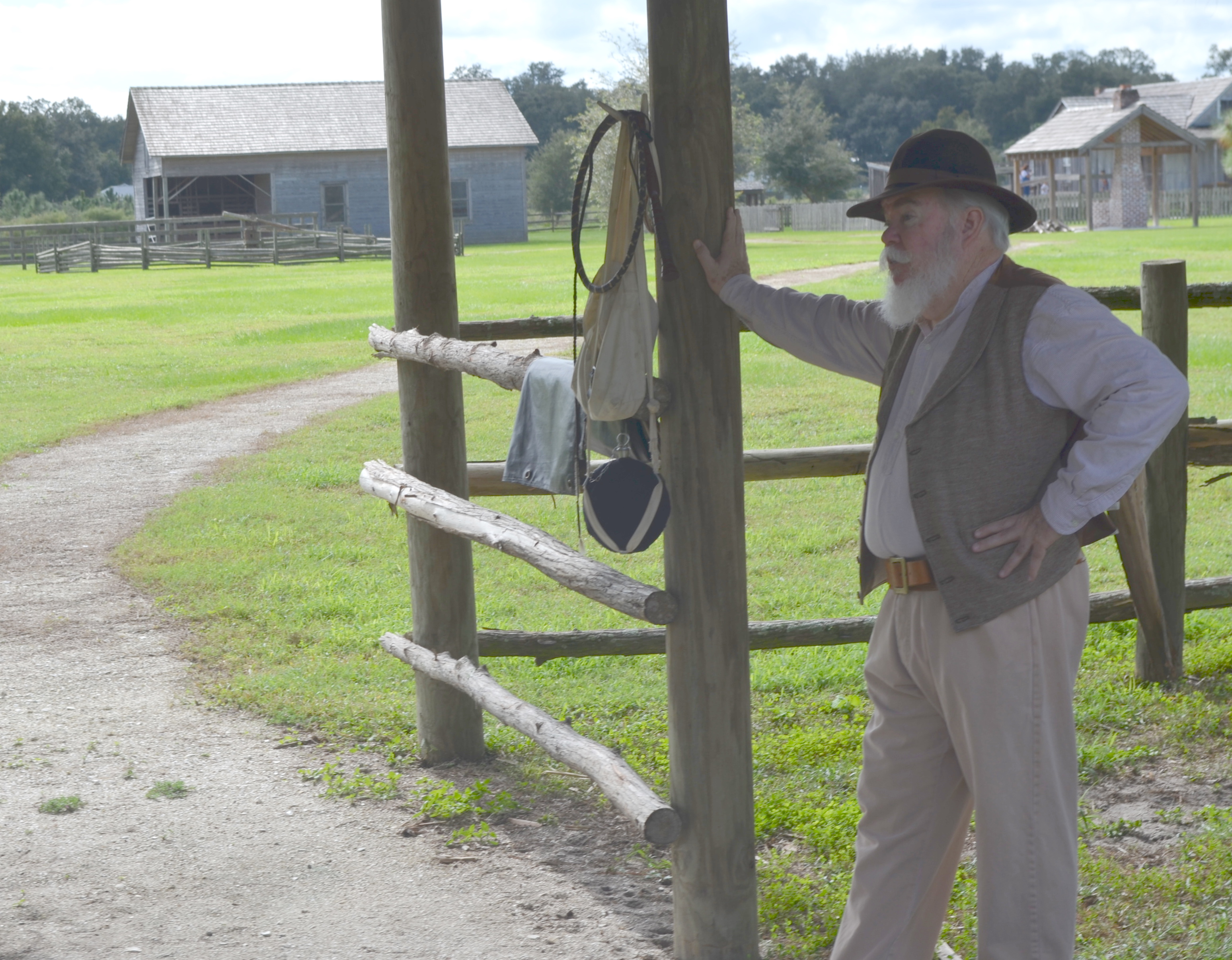 Osceola History will celebrate history's cattle heritage during Living History Day at Pioneer Village on February 13, 2021. Guests can visit with a Florida cow hunter at the cow camp, see a blacksmith at work, learn how rope is made, and tour the family homes. There will be games and activities for children.
Hours: 11 a.m. to 3 p.m.
Event Admission Special: $8 adults + free admission for 2 children (ages 4-12). All children under 4 admitted free. The Florida Cattlemen's Association will be grilling burgers and there is an additional fee for a fee.
Location: Pioneer Village at Shingle Creek, 2491 Babb Road, Kissimmee FL 34746.
Pioneer Village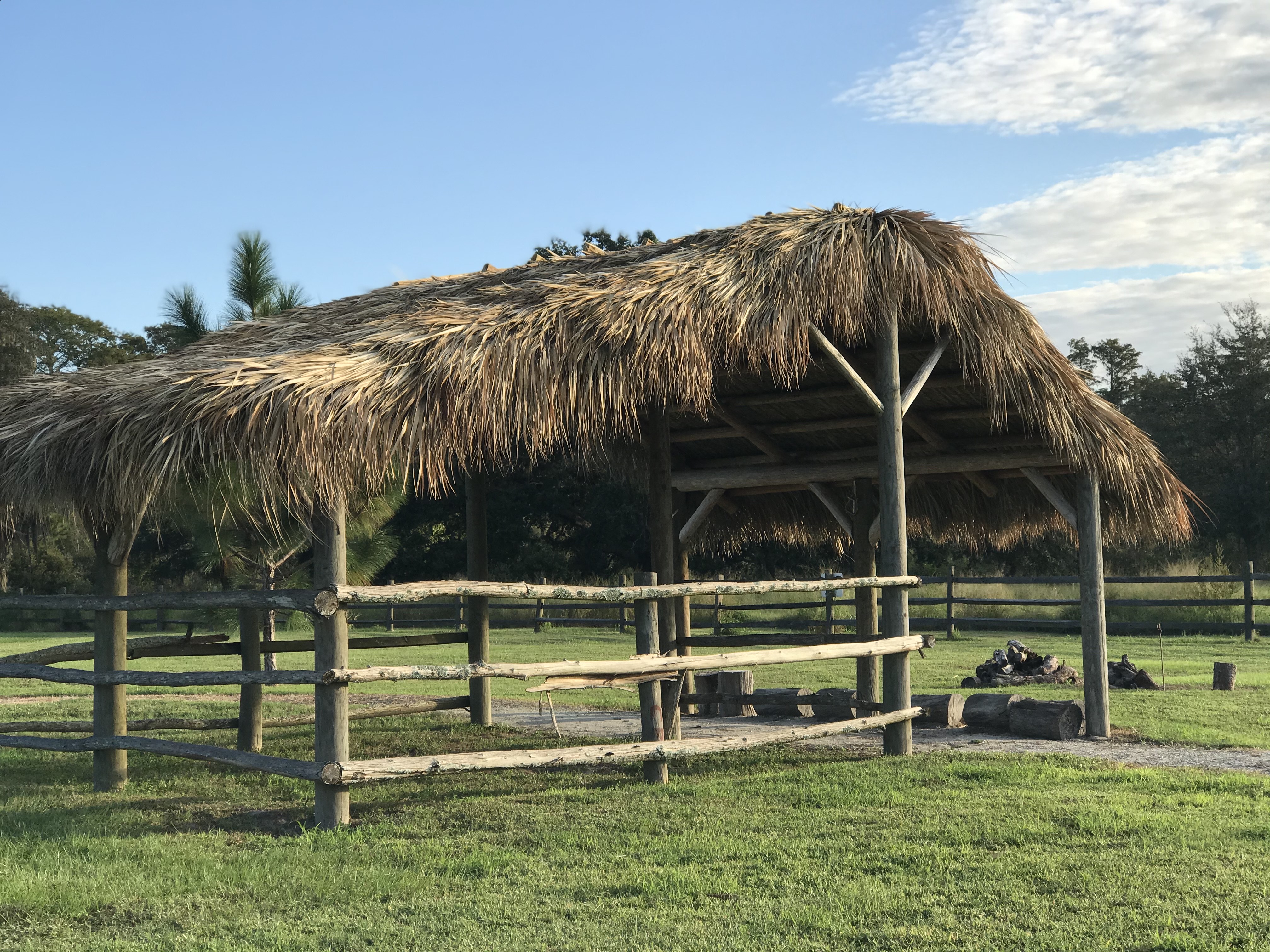 Pioneer Village at Shingle Creek includes a cow camp and original homes that belonged to families who raised cattle.
A cow camp provided temporary shelter for the cow hunters while they were out working in the fields, rounding up their herds, and driving them to market. Each camp was about a day's ride apart, and the men would spend up to 12 hours each day traveling by horseback. The men preferred to be called cowmen or cow hunters rather than cowboys like their wild counterparts in the western United States. They were called "cow hunters" because at that time the cows roamed freely rather than being fenced in, so the men often had to go into the woods and swamps to find their cattle. They were also called "crackers" because of the cracking sound made by their whips.
The Lanier Family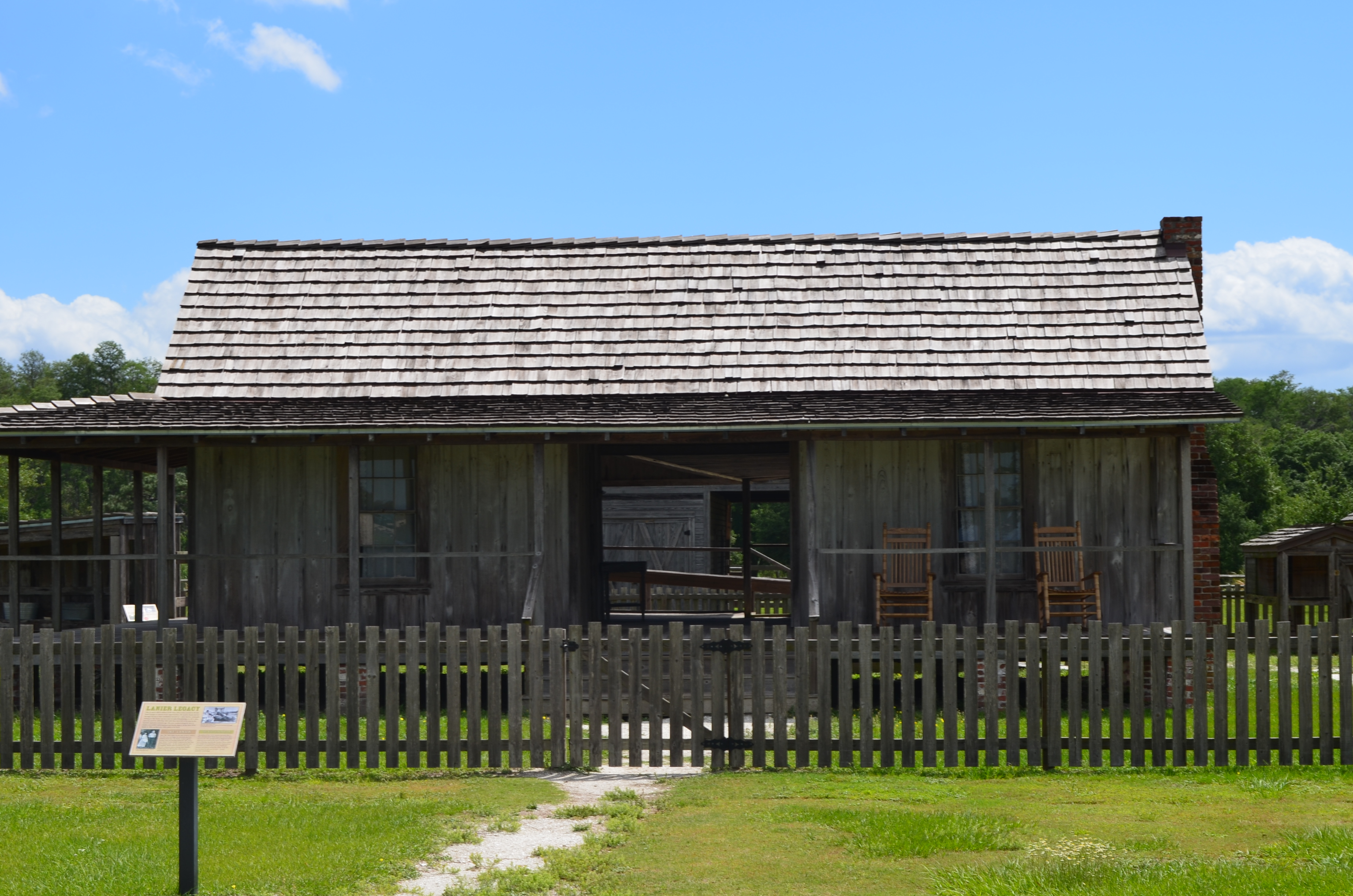 The Lanier family patriarch, John, has been described as "one of Florida's pioneer 'Cattle Kings.'" The family moved from Georgia to Florida in the 1830s. When John Lanier died in 1888, his estate included 700 head of cattle.
The Lanier House at Pioneer Village was originally built by the Strickland family in about 1899. Raymond Lanier purchased the house and 160 acres in 1905. In addition to working on a dredge boat, Raymond operated a large productive farm, had 15-20 cattle, and helped his father, Isaac, with his larger herds.
The Tyson House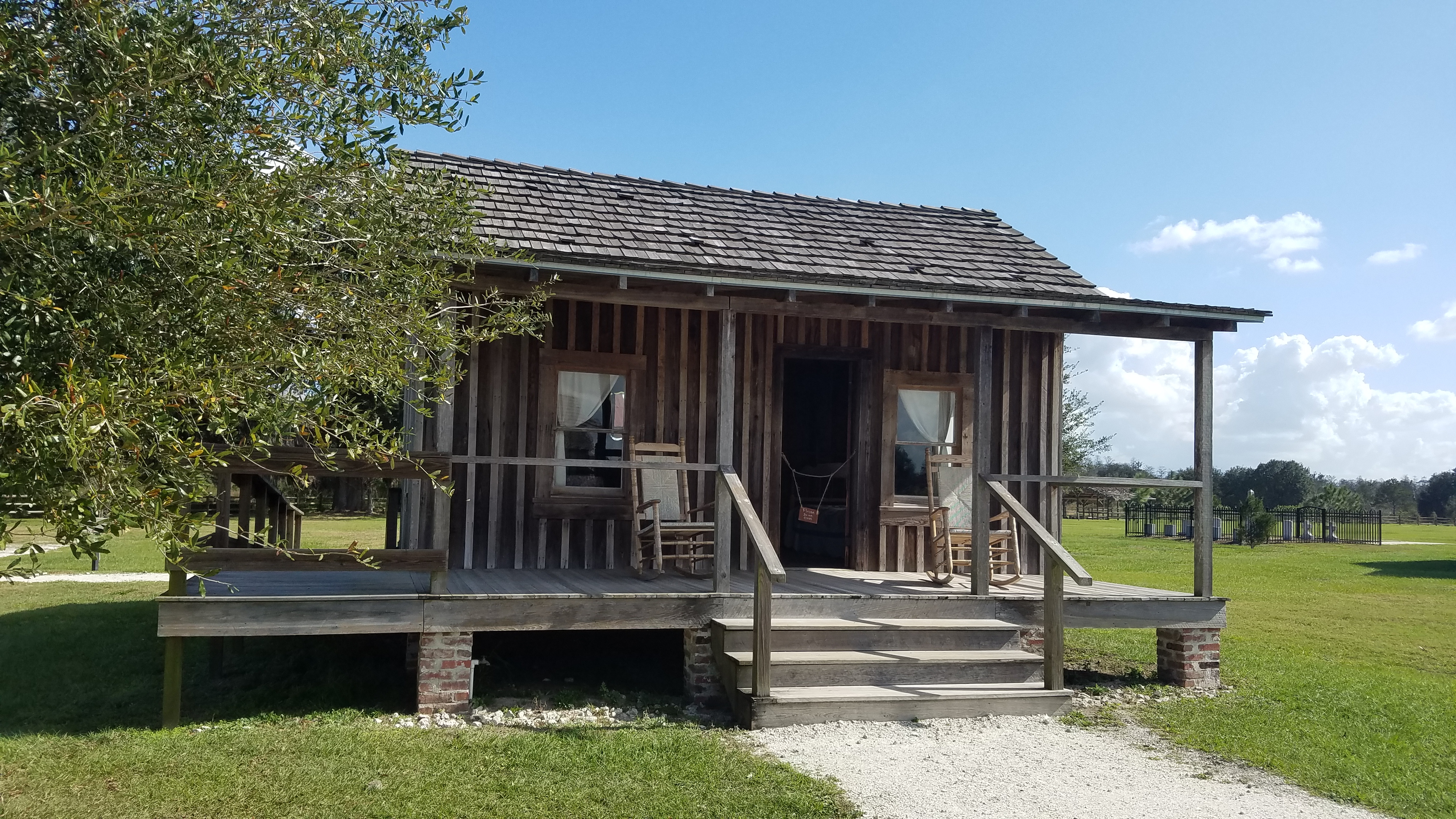 The Tyson House at Pioneer Village represents a more modest farm family life. James Tyson farmed, grew citrus, and had about 15-20 head of cattle.
Partin House
The Partin House was built in the 1920s and was used as a caretaker's house on the Partin family's Heart Bar Ranch in Osceola County. Henry O.Partin helped introduce Brahman cattle to the area in the 1930s. Brahmans, originally from India, are better suited to Florida's hot climate than many of the domestic breeds. The Partins became well-known as Brahman breeders. Today, the Partin House serves as the gift shop and offices for Pioneer Village.
Pioneer Village at Shingle Creek
Location: 2491 Babb Road, Kissimmee FL 34746
Hours: Tuesday – Sunday, 10 a.m. to 4 p.m.
Admission: $8 adults | $4 children (4-12) | Free children under 4
Guided tours offered on Wednesday and by appointment.
www.osceolahistory.org