This year Gray Line Orlando is celebrating a significant milestone – three decades of delivering awe-inspiring sightseeing tours throughout the enchanting state of Florida. From their beginnings as Gator Tours in 1993 to their transition to Gray Line Orlando in 2008, they've embarked on countless adventures, unveiling the rich tapestry of experiences that Florida has to offer.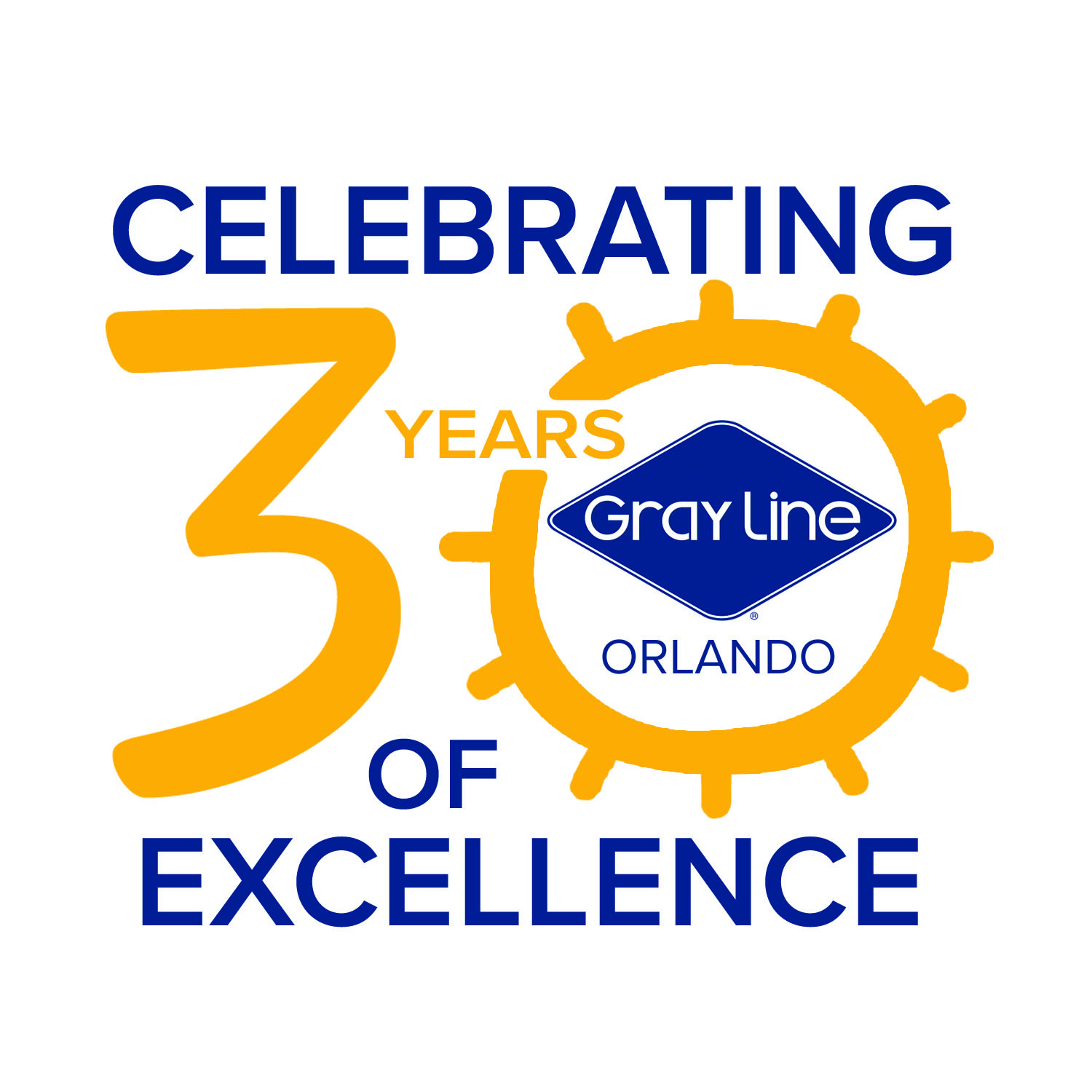 Experiencing Florida: City Tours, Swamp Adventures, Rocket Launches and so much more
Over the past 30 years, Gray Line Orlando has woven a variety of immersive tours into our offering, connecting visitors with the unique character and charm of Florida. Tours span the length and breadth of the state, including exploring the lively cityscape of Orlando and skimming over marshlands on thrilling airboat rides, to experiencing the awe-inspiring world of space exploration at the Kennedy Space Center, complete with the potential to witness a live rocket launch.
The city tours of Orlando take visitors on a unique journey, offering insights into the city's vibrant culture, architecture, and history. Meanwhile, airboat swamp tours provide an adrenaline-filled adventure, revealing Florida's lush ecosystems, teeming with alligators and diverse wildlife.
The journey into the fascinating world of space at the Kennedy Space Center continues to captivate guests. Here, visitors can step into the shoes of astronauts, delve into the intricacies of space exploration, and feel the incredible rush of witnessing a live rocket launch.
There are so many sightseeing tour options available, and the largest variety on offer in Central Florida gives you a choice. As Gray Line Worldwide declares, they offer Sightseeing Everywhere -that is certainly the case in Florida.
Celebrating 30 Years with Special Offers
As part of the 30-year anniversary celebration, Gray Line Orlando has lined up some exciting special offers to express gratitude for your trust and support over the years. Check out the specials offer page on GrayLineOrlando.com where you'll find limited-time discounts and deals to make your Florida exploration even more enjoyable. Don't forget you will always find the best prices on the website, and they have an exclusive Best Price Guarantee and Price Match when booking direct.
Celebrate and embark on the next chapter of Florida exploration with Gray Line Orlando. Join them and toast to 30 years of Gray Line Orlando, and here's to many more shared adventures. Remember, "You Go, We Show!" Let's continue making unforgettable memories and discover the beauty and diversity of the Sunshine State.
To read more about Gray Line Orlando, follow them on  Facebook, Twitter, and Instagram.