Welcome the new year with perfect 2020 vision, in the perfect way at Mango's Tropical Cafe Orlando. At the New Year's Eve Extravaganza 2020 you'll experience a dazzling end to 2019 and a spectacular welcome to 2020. They are not just starting a new year here, they are starting a whole new decade! Here's what is in store for you as you celebrate the New Year at Mango's Tropical Cafe.
Mango's New Year's Eve 2020 Experience
The moment you arrive you'll feel the energy of this incredible night. Brilliant light displays, festive decorations, non-stop entertainment, and captivating beats will set the tone. The party kicks off at 7:30 PM and keeps moving until 2:00 AM. General admission is available for $50 per person with advance reservations or ticket purchases until December 30, 2019. Everyone who makes a reservation receives NYE hats and can choose from delectable drinks and dinner.
Mango's New Year's Eve Dinner Options
The acclaimed chefs want you to end 2019 in good taste. They've prepared a menu that is fresh and vibrant. There are three VIP table packages from which to choose that each includes a three-course meal.
Start off your meal with your choice of a dreamy creamy Florida Lobster Bisque with sherry, luscious Jumbo Crab Cakes with a signature mango tartar sauce or a crisp iceberg Wedge Salad dressed with applewood smoked bacon and blue cheese dressing. For your main course select from fresh broiled Florida Lobster Tail with fragrant yellow rice and french green beans, Filet Mignon au Poivre with a savory Portobello mushroom sauce, creamy mashed potatoes, and baby mixed vegetables, Cornish Game Hen Stuffed with spicy beef and chorizo sausage, full of Latin flavor with wild rice pilaf and baby mixed vegetables or Cheese Ravioli in Mango's homemade marinara sauce. If you really want to celebrate the new year in style then treat yourself to the Surf & Turf of the Florida Lobster Tail and Filet Mignon au Poivre served with creamy mashed potatoes, and baby mixed vegetables. You'll end 2019 on a sweet note with your choice of French Vanilla Flan or Five Layer Chocolate Cake with a fudge drizzle.
You can also book a VIP Cafe and Veranda Package with a beautiful buffet selection, without assigned tables and access to the open-air veranda. The Cafe and Veranda Unlimited Buffet includes Lechon Asado (roasted pork marinated in mojo sauce), Ropa Vieja (shredded beef in a savory sauce), plus savory yellow rice, black beans, and maduros (sweet plantains), plus a sweet ending to 2019 with mini flan with fresh mango.

Mango's New Year's Eve VIP Packages
Make this New Year's Eve unforgettable, and a breeze, with a VIP package. These three packages offer reserved tables and seating, a three-course meal, and a bottle of champagne for every four people in the party. The Premium Main VIP package includes seating that is central to the stage. The Main VIP package provides reserved seating with great views of the stage. They also have a package with reserved seating in either the stage side tables, 2nd-floor mezzanine, or bar high tops. Finally, you can enjoy the open air of the veranda with a Cafe and Veranda VIP package which includes a buffet and open bar well drinks. Prices range from $175-$275
Mango's New Year's Eve Entertainment
The readers of Orlando Sentinel declared Mango's Tropical Cafe Orlando as the BEST NIGHTCLUB in Orlando three years in a row! They were also voted the BEST LIVE MUSIC in Orlando two years in a row, so you don't have to be a club-hopper to enjoy this amazing venue.  The stage show is bigger than ever on New Year's Eve with a variety of live music and dance. As midnight nears they crank up the volume so you can dance your way into 2020. Every night is a party at Mango's but New Year's Eve is the biggest night of the year, and this year it's the biggest night of this decade. Come celebrate the right way at Mango's New Year's Eve Extravaganza. Make your reservations now before time literally runs out.
Mango's Dinner and Show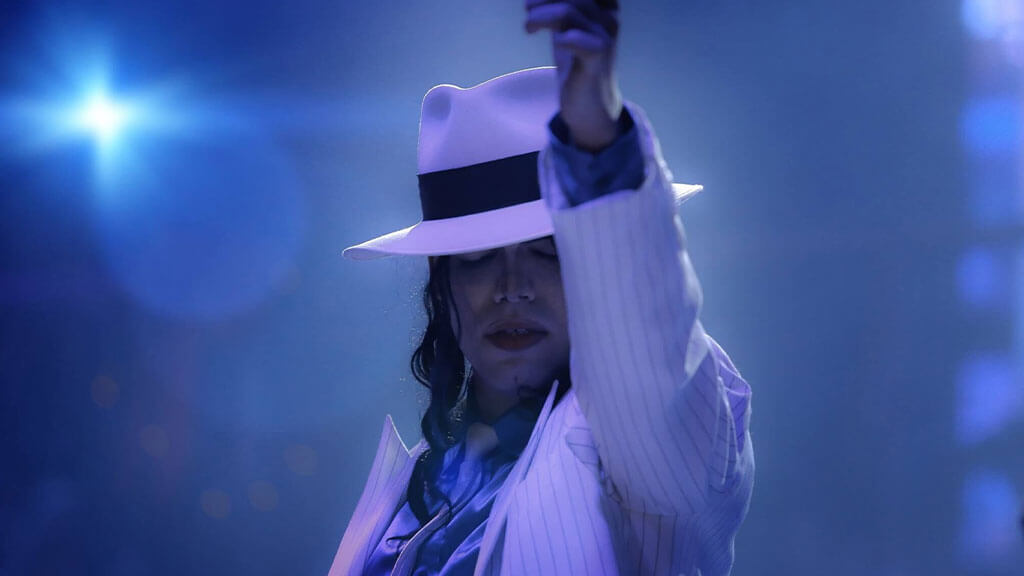 If you can't make it on New Year's Eve, that is no problem. Mango's Epic Dinner & Show which happens every night is a throwback to the classic supper clubs of yesteryear: The "Tropicana" in Havana, Cuba and the Cotton Club of New York City are part of our DNA. Each night,  it's an exciting family-friendly experience, suitable for all ages! From Brazilian Samba, Cuban Conga and a variety of Latin beats to Hip-hop, 80s & 90s hits and Michael Jackson Acts! The beautiful shimmering feathers and costumes will immerse you into the magical atmosphere of Mango's and the rhythms of the most iconic dance and music styles of the world will dazzle your imagination.
Celebrate the New Year at Mango's Tropical Cafe Orlando on New Year's Eve or anytime!