This summer, escape the ordinary and step into a dazzling galaxy that celebrates the season with its mouthwatering menu, enchanting ambiance, and sizzling entertainment. At Planet Hollywood Orlando, summer isn't just a season; it's a state of mind.
The High Roller Sampler is a perfect way to kickstart your summer feast. Like a treasure chest of delights, it presents a variety of tantalizing treats that take your taste buds on a tour of summery flavors – from zesty to savory, from crunchy to melt-in-your-mouth goodness. The Bacon Mac & Cheese Burger is a culinary masterpiece that brings together the smoky allure of bacon, the creaminess of mac and cheese, and the juicy goodness of a burger. Each bite is a burst of flavors, reminiscent of lazy days spent at the beach with a barbecue sizzling nearby. And what better way to cool down during the hot summer days than with Planet Hollywood's Cosmic Shakes? Topped with candy, whipped cream, and all things sweet, they are the perfect ending to a delectable meal!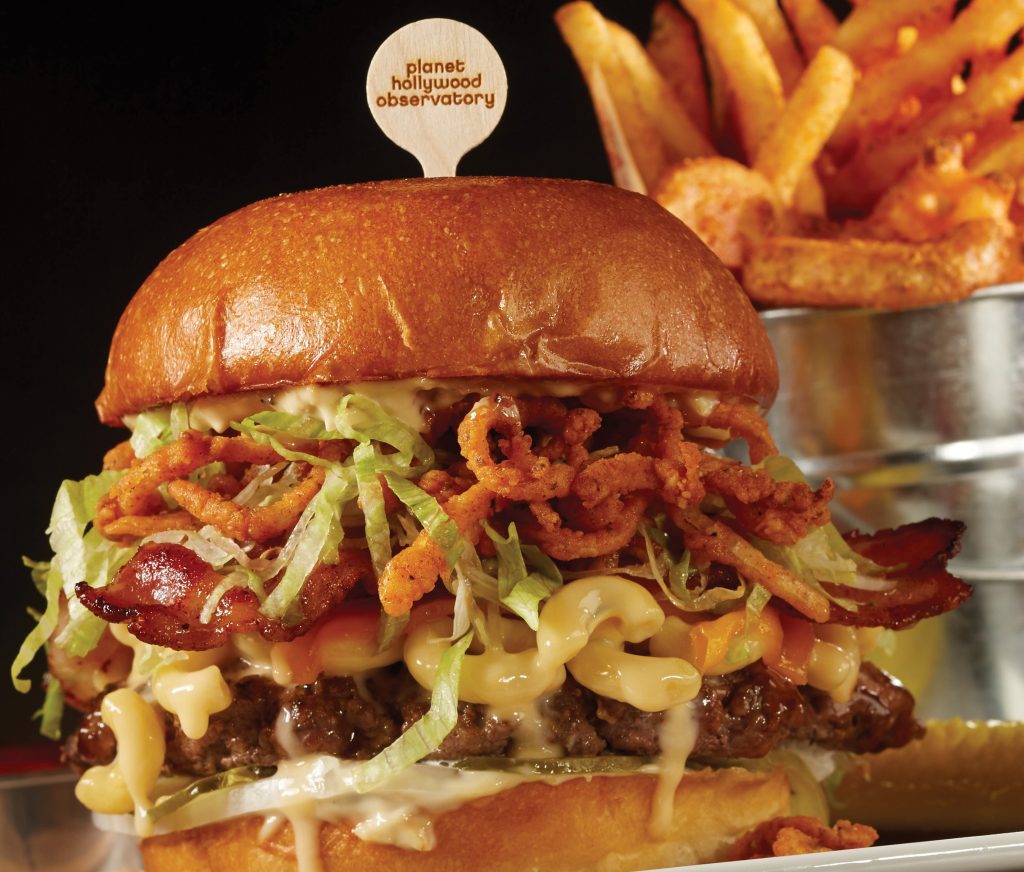 And no summer celebration is complete without a refreshing cocktail in hand. The mixologists at Planet Hollywood craft libations that complement the season's spirit. Sip on tropical-inspired drinks that transport you to far-off islands, or indulge in a classic cocktail with a twist!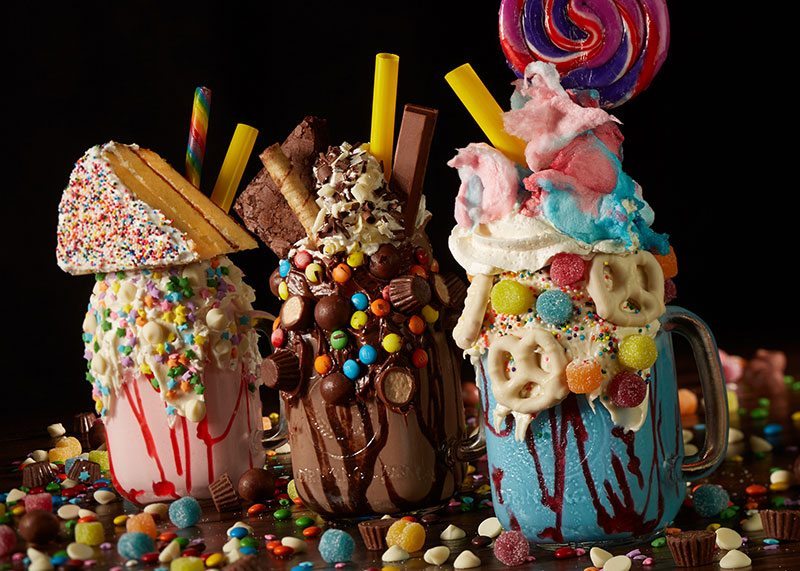 As you step into Planet Hollywood Orlando, you'll be transported to a realm where Hollywood magic shines as bright as the stars. The ambiance reflects the carefree spirit of summer, with vibrant colors and the glimmer of Hollywood memorabilia. You'll feel like you're at a glamorous Hollywood party hosted by your favorite stars. Sing along to familiar tunes, dance to the rhythm, and let the music carry you away to your own summer soundtrack. It's an experience that embodies the essence of summertime: carefree, joyous, and filled with laughter.
Planet Hollywood Orlando invites you to bask in the glow of an extraordinary summer experience. With a menu that celebrates the season's flavors, an ambiance that captures the tropical essence, and entertainment that's out of this world, it's the ultimate destination for anyone seeking a summer escape with a dash of Hollywood magic.
So, gather your loved ones, put on your favorite pair of shades, and head to Planet Hollywood Orlando, where summer sizzle meets celestial vibes, and every moment is a memory waiting to be made. Let the summer adventure begin!