Mom. She does it all, and none of us really know how. If you're looking to treat the mom in your life to something special this Mother's Day, there are lots of events going down on I-Drive that are sure to make your mom feel special.
Show your mom how much you appreciate her and the many things she does for you and your family, at one of these Mother's Day events on I-Drive this year!
The Finer Things – Because Mom Deserves the Best!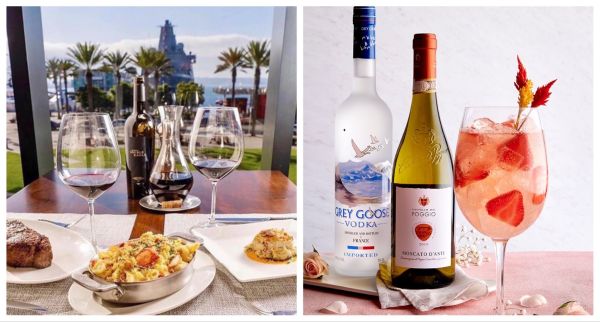 If you're looking to treat mom to the finer things, Del Frisco's is offering a Mother's Day special that can make that possible.
Treat your mom to an extraordinary dining experience with delectable Mother's Day features including an 8 ounce Filet Mignon with a choice of King Crab Truffle Butter, Lobster Truffle Butter, a Chocolate Butter Cake, and if you really want to take it to the next level, you can add a refreshing Ciao Bella Sangria to your meal for $18, complete with Grey Goose Vodka, St. Germain Elderflower Liqueur, Castello DelPoggio Mascoto D'Asti, and Strawberries.
Get all the details and reserve a spot for you and your mom to enjoy the finer things this Mother's Day!
A Mother's Day with Only the Good Kind of Wine-ing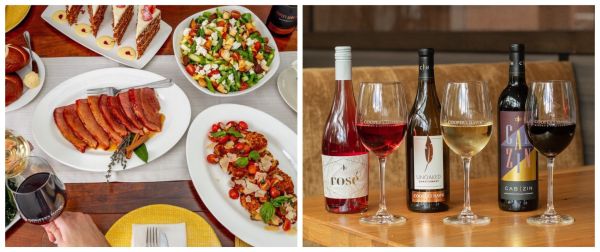 If your mom loves wine, a meal from Cooper's Hawk Winery is the perfect way to celebrate Mother's Day this year!
Cooper's Hawk Winery is known for their seasonally inspired menu, and award-winning wines, and this Mother's Day they've put together a perfectly paired family meal for your mom to enjoy, right from home!
It is a heat-and-serve kit that serves 4, so don't worry about making a mess.
The menu includes a pretzel and butter starter, followed by a Mother's Day Salad boasting fresh and savory fixings, as well as eight parmesan-crusted medallions. For the main course choose between these four delicious options:
Pistachio-Crusted Grouper Lemon Mustard Sauce, Fresh Lemon
Bourbon Lacquered BBQ Pork Tomato Braised Kale, Bourbon BBQ Sauce
Dana's Parmesan-Crusted Chicken Tomato Basil Relish, Shaved Parmesan
Mary's Potatoes Garlic Green Beans Lemon Butter Cake Limoncello Blueberry Jam, Citrus Cream
And of course, don't forget the wine, each chosen by the wine experts at Cooper's to pair perfectly with your meal:
Camille Proud – $56.99
Prosecco – $19.99
And you can add a sampler of truffles to your meal for the perfect sweet touch.
Get the details and order up a mess-free, special meal to share with mom this Mother's Day!
Sipping and Savoring with Rosen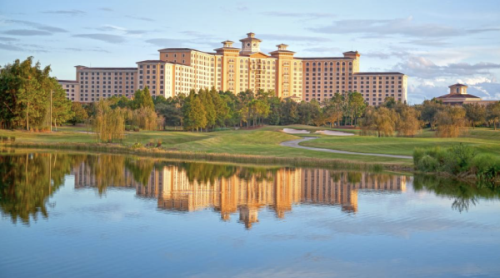 Two of the Rosen properties located right here in the heart of Orlando have put together special Mother's Day Buffets for your mom to sip and savor only until her heart is content.
Fit For a Queen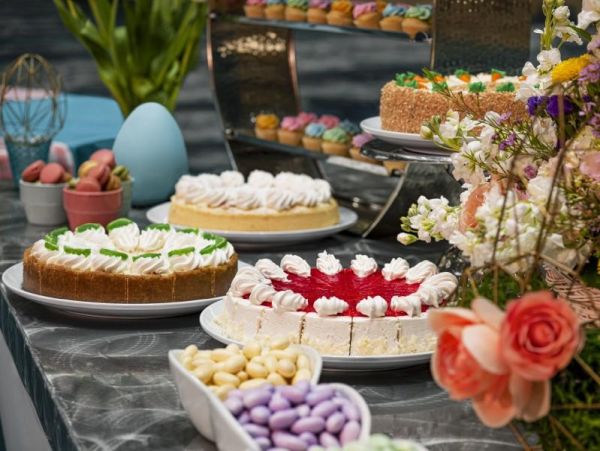 From 11 am to 3 pm, head to Rosen Plaza to enjoy a Mother's Day spread that will surely have mom feeling like royalty.
Toast to Mom and all of her glory with a glass of complimentary wine or champagne, and then get ready to dig in! From an abundant spread of shrimp and oysters on the shell to made-to-order omelets, elegant carving stations featuring Prime Rib or Beef, and succulent baked ham; your mom's pallet will thank you!
But save room for dessert, because there will also be an extensive dessert bar. We're talking cheesecake lollipops, mini French pastries, cakes, pies, and more!
The beautifully decorated ballroom at Rosen Plaza allows for plenty of space for social distancing and is sure to set the perfect ambiance for a Mother's Da y on I-Drive well spent.
For the Mama who Wants Mimosas!

Rosen Shingle Creek has also put together a special Mother's Day brunch at Cafe Osceola that will be going on from 11 am to 5:30 pm.
Toast the occasion with unlimited mimosas and champagne, while indulging in some of Orlando's most splendid brunch options. Your mom will have her choice from various delicious menu items, like Porcini Dusted Sea Bass and Smoked Salmon Layered Cake with Lemon Crème Fraiche and Caviar.
For the petite diner, simpler bites include chicken tenders and mashed potatoes, and for those with a more traditional palate, numerous favorites in between like Pepper Herb Crusted Prime Rib and Spiced Shrimp Boil.
Each brunch menu features more than 60 ravishing choices, so no matter what mom's craving, she'll find the perfect bites to satisfy her personal taste while gathered around the table with her favorite people. Plus, if you call Florida home, you can save 25% off. But, reservations are required, so be sure to call 407-996-3663 to make your reservation today!
There's no doubt that moms make the world go around with everything they do, every day. Make this Mother's Day a special one for your mom, right here in Orlando's most dynamic neighborhood, where you're sure to find the perfect way to celebrate your mom!
Check out I-Drive's upcoming events calendar to see a full lineup of Mother's Day events going down on I-Drive this year, and pick the one that you think will make your mom's day one to remember for years to come!