As the sun-kissed days of summer gradually make way for the cooler breeze of fall, September brings with it a kaleidoscope of events that cater to every taste and interest. International Drive is a hub of activity where entertainment, dining, and adventure seamlessly blend, making it the perfect destination for visitors of all kinds. As the weather begins its subtle shift and the energy in the air picks up, there's an undeniable sense of anticipation for the exhilarating September that awaits in the heart of Orlando, Florida.
If you'll be visiting Orlando's Most Dynamic Neighborhood this month, be sure to check out these exciting events to take your trip to the next level! Kick back, relax, and celebrate Labor Day on I-Drive!
As Labor Day approaches, the spirit of celebration fills the air on I-Drive with events that embody the essence of this well-deserved holiday.
Tin Roof Orlando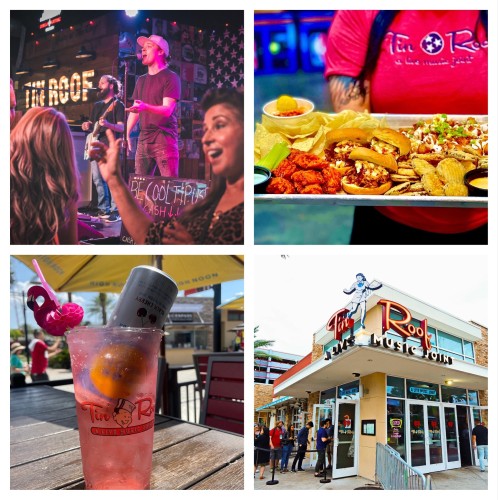 Good music and good vibes! Head to Tin Roof, Orlando's favorite local music joint, on September 3rd, for a Sunday Funday spent enjoying live music, better-than-bar-bites, and the impeccable vibes and views of one of Orlando's entertainment complexes, boasting attractions, shopping destinations, and more just steps away, for a day packed full of fun in the heart of Orlando! In honor of Labor Day, on September 3rd, Tin Roof will be hosting About Tuesday and Stereo FM. Get the details and sit back, sip on a cold one, and enjoy your Sunday knowing you won't have to set an alarm the next day, at Tin Roof.
The Hampton Social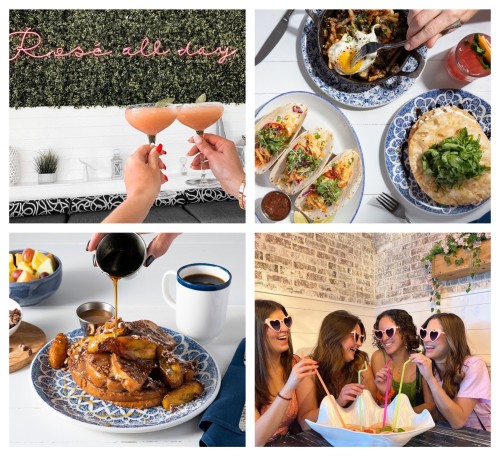 Imbibe and savor the feeling of summer days in the heart of Orlando with an exclusive Labor Day Brunch at The Hampton Social! On September 4th, from 11 am to 3 pm, get together with friends or family and enjoy your Monday morning off with a delicious brunch featuring fan-favorite items like their Grandma Swan's Pancakes, Sunrise Beach Bowl, and Bananas Foster French Toast. Snap pics at this Instagram-worthy restaurant, and sip on a frosé, or another one of their classic rosé options for the perfect complement to an elevated brunch experience on International Drive. It's the perfect way to fuel up for a day of fun on International Drive this Labor Day. Get the details here.
Explore Top-Expositions
This September many fan-favorite expos will return to Orlando! If any of these perk your interest, be sure to get the details and attend an expo during your visit for a fun and productive trip!
FanBoy Expo Are you a fan?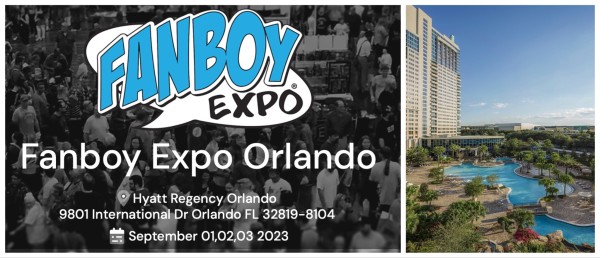 The Fanboy Expo returns to Orlando at the Hyatt Regency on September 1st, bringing a weekend straight out of a fan's dreams – complete with celebrity guests, comic industry pros, cosplay, vendors, live entertainment, and much more! Plus, all celebrity guests in attendance will be appearing to sign autographs and take pictures with guests throughout the entire 3 days of the show – making this the perfect opportunity to get up close and personal with some of your favorite stars. Celebrity guests will also be participating in question-and-answer panels so you can get answers to all of your burning questions. Guests of honor include Kevin Eastman, a full TMNT cast reunion, Robbie Rist, Brian Tochi, Little House on the Prairie, Ian McDiarmid, Warwick Davis, and so many others! Simply put, if you're a fan, you're not going to want to miss this. Grab your best cosplay and head to FanBoy Expo. Learn more here.
Florida Fit Expo – Health is Wealth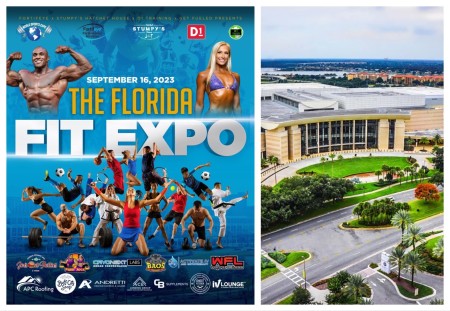 What's a trip to Orlando without a stop at the Orange County Convention Center? Take to Orlando's famous convention center for the Florida Fit Expo on September 16th to experience one of the largest indoor multi-sport expos in the country! Featuring nearly 600 vendors with over 25 competitive sporting events, seminars, interactive games, a healthy cooking pavilion, and more – there's something for everyone! Florida Fit Expo has been an innovator and leader of consumer-based health and wellness events for over 8 years, so if you're a lover of fitness and believe health is wealth – this is a show you won't want to miss.
Fantasm Convention – Spooky Season

Spooky season is lurking just around the corner, and if you're hoping to enjoy a terrifying weekend – Florida's Horror and Paranormal Convention at the Doubletree-Universal Orlando on the weekend of September 15th is a can't-miss!
This convention will feature frightful vendors, paranormal experts like Bill Slevin, Chris McKinnell, Joe Franke, and others offering stories and panels, plus Fantasm's Shock Reel Cinema Film Festival where Fantasm finds the best works of horror and help get them seen by horror fans everywhere – add this uniquely horrifying experience to a luxurious stay at the Doubletree Hilton, and horror lover's are in for a weekend to remember in the heart of Orlando! Get all the details today and get ready to embrace all things spooky like never before.
Fiesta Aquatica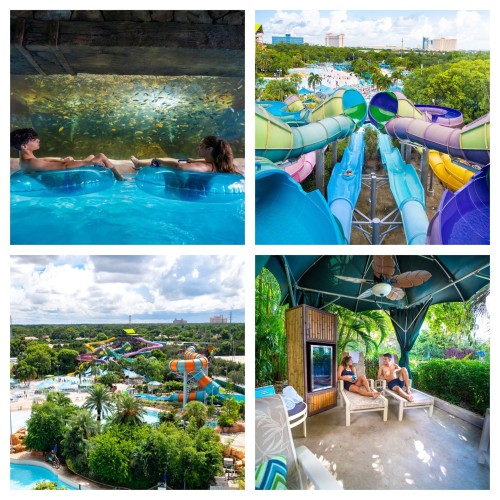 Get ready to celebrate National Hispanic Heritage Month at one of America's #1 Outdoor Water Parks, Aquatica Orlando! This fun-filled event will take place every Saturday and Sunday throughout the month of September starting on September 9th, and is included with park admission! If you've never been, Aquatica is a whimsical, one-of-a-kind waterpark brought to Orlando by none other than SeaWorld! Rivers range from relaxing to racing, slides spin and soak you, and whether you're sliding down their signature ride that sends you flying through a lively lagoon filled with playful black and white Commerson's dolphins, you're catching a mix of serene and extreme waves, or you're soaking up the sun on one of their beach areas while sipping on something sweet – a trip to Aquatica is sure to be a good time for everyone in your group! Make a splash with marine life shows, waterslides, and aquariums, enjoy up-close encounters with your favorite sea animals, and appreciate it all alongside an unforgettable fiesta experience in honor of National Hispanic Heritage Month during your trip this September.
Spooky Season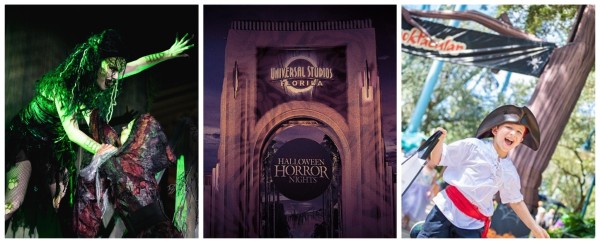 Spooky season is creeping up on us, and there's no better place to be to experience the top screams and spooky sensations than International Drive. This September, many of Orlando's top Halloween experiences are kicking off – so if you're hoping to feel the fear – be sure to check out fan-favorite events including Universal Orlando's Halloween Horror Nights, starting September 1st, Howl-O-Scream at SeaWorld Orlando starting September 8th, and SeaWorld Orlando's family-friendly Halloween Spooktacular event starting on September 16th. See all of the sensational spooky events happening along International Drive here.
As we bid farewell to the sun-soaked days of summer and eagerly usher in a new season, there's no better place to be than Orlando's Most Dynamic Neighborhood. With a vibrant blend of entertainment, culinary delights, and immersive experiences, I-Drive is the ideal backdrop for the transition into fall. Whether you're seeking heart-pounding thrills, delectable dining, or simply a place to unwind, I-Drive has it all.
Your next adventure awaits, promising unforgettable memories and cherished moments. To make the most of your visit this month, explore the many exciting events at InternationalDriveOrlando.com to elevate your I-Drive experience and embrace the excitement that awaits around every corner.