Halloween is just around the corner, and Central Florida is gearing up for some spooktacular celebrations! The team at Gray Line Orlando has favorite places to visit for Halloween. If you're looking for family-friendly activities to make this Halloween season unforgettable, you're in the right place. Central Florida's historic towns and theme parks have a lot to offer, so why not celebrate Halloween for more than just one day? So here are Gray Line Orlando's favorite places, including two neighborhoods where the locals hang out and our favorite family theme park that adds some Halloween fun for free with your daily admission!
1. Winter Garden: A Halloween Experience Like No Other
Nestled in West Orange County, the historic town of Winter Garden is renowned for its Florida style and charm. It's the perfect place to kick off your Halloween festivities. From October 20th to October 31st, Winter Garden invites you to join in their 12-Day Halloween Experience. Here's what you can expect:
FREE Family-Friendly Hay Maze: Get lost in a maze of fun suitable for all ages. It's a great way to start your Halloween adventure in Winter Garden.
Seasonal Photo Stations and Displays: Capture the memories with themed photo stations and displays. Dress up in your favorite costumes and strike a pose in front of Halloween-inspired backdrops.
Enchanting Light Show: As the sun sets, the mesmerizing light show takes center stage, adding an extra layer of magic to the Halloween festivities.
Live Entertainment: Enjoy live performances that bring Halloween to life. From spooky tunes to lively shows, there's always something happening to keep the whole family entertained.
Winter Garden's 12-Day Halloween Experience promises a family-friendly atmosphere, making it an ideal afternoon and evening event for you and your loved ones.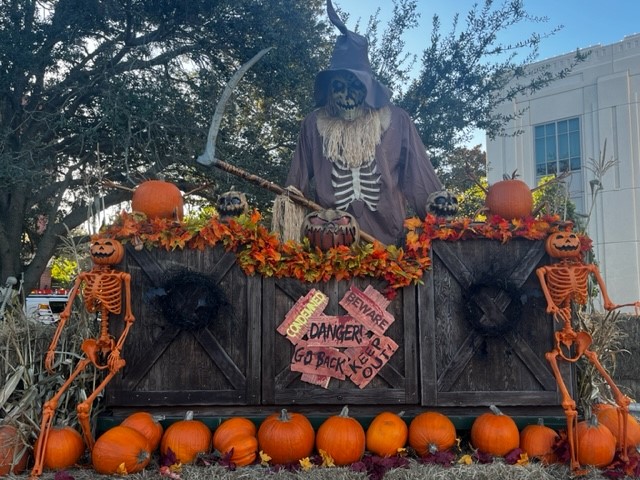 2. Winter Park: Old Town World Charm Meets Halloween Fun
Winter Park, located in Orange County, is famous for its Old Town World charm, elegant homes, and rich heritage. This Halloween season, they have a host of activities to immerse you in the spooky spirit:
District 5 Spooktacular Candy Bash: Join Commissioner Emily Bonilla on October 28th for a fun-filled day activity that the whole family can enjoy.
Trunk-or-Treat: On the same evening of October 28th from 6:30 to 9:30 p.m., Winter Park invites you to their Trunk-or-Treat event, where you can collect delicious treats and enjoy the festive atmosphere.
Halloween Dance Party: Wrap up your Halloween celebrations on October 31st with a lively Halloween Dance Party.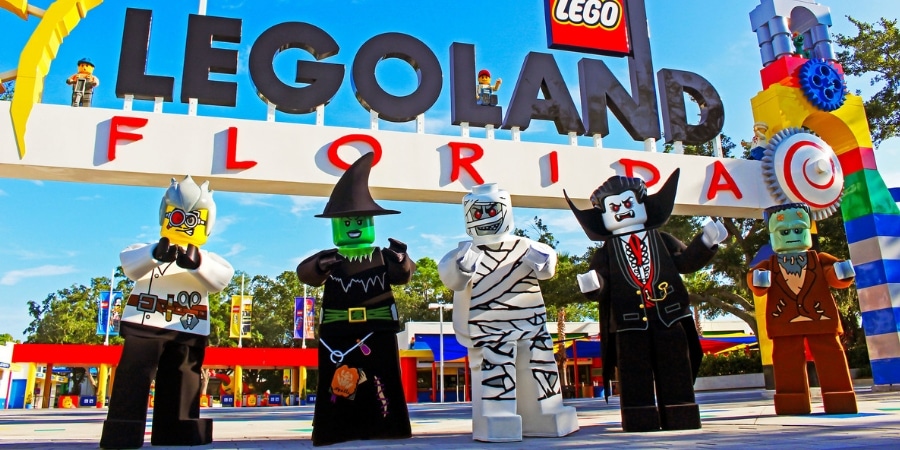 3. LEGOLAND: Where Imagination Meets Halloween
LEGOLAND, with its more than 60 rides and attractions for the family, is another fantastic Halloween destination. It's a place where you can spend the day, create lasting memories, and experience unique adventures. This Halloween, LEGOLAND offers a range of exciting activities, including:
Brick or Treat: Enjoy the festivities with candy, food offerings, never-before-seen LEGO characters, and a 4D Movie: The Great Monster Chase.
Firework Show: End your day with a bang by watching the spectacular fireworks display.
Brick or Treat and fireworks are included with your LEGOLAND admission tickets. So this is a great time to visit this theme park!
For more fun ideas and tickets follow GrayLineOrlando on Facebook, Instagram, and TikTok!
Don't miss out on these incredible family-friendly Halloween opportunities in Central Florida. This Halloween season, let Gray Line Orlando's favorite places make your time magical!