Carve out some time in West Volusia County for these events this October. From Block Parties to Haunted Houses, we've got something for everyone! West Volusia plays host to a variety of festivals and events year-round that celebrate our rich culture, colorful heritage and beautiful natural surroundings. Halloween has never been so fun!
Fall Festivals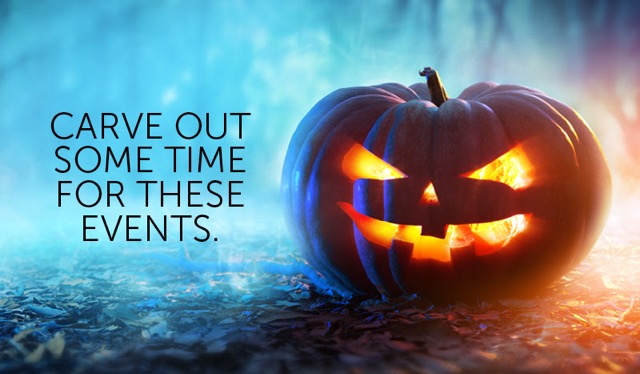 Hay Day Fall Fest – Earl Brown Park, DeLand October 11, 5 pm-10 pm
Pumpkin Bowling, Hay Dig and Mummy Wrap all at HAY DAY!!! Movie in the Park at 7:30 pm featuring Toy Story 4.
Lake Helen Fall Fest – Blake Park, Lake Helen October 26, 5 pm-10 pm
Free Games, Music, and More
West Volusia County Haunted Attractions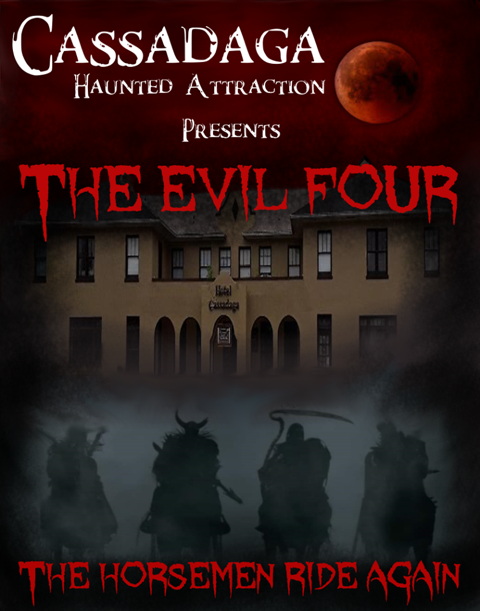 Darken'd Journey Walking Ghost Tour of Downtown DeLand Fridays and Saturdays October 4 thru November 30, beginning at 8 pm and 10 pm
Costumed guides will lead you through DeLand to tell you the darker stories of the town. Tickets are required for this event. Kids and pets are welcomed.
Tickets $20 per person (tax included)
The Evil Four, The Horsemen Ride Again at the Cassadaga Haunted Attraction October 24-November 2, 7 pm – 11 pm
Tickets are $27.22.
Haunted Hollow at the Artisan Alley Garage October 23-November 2, Various Times
A unique Haunted House experience right in the heart of Downtown DeLand.
There is a Mild Side (children ages 3-12) and a Wild Side for older children and adults. Tickets are $12.24.
Sorosis Club Haunted House H.H. Holmes 1893 World Fair: A Trip To Nowhere – Orange City October 17 -26, Various Times
41st Annual Haunted House $10 adults/$5 Kids (10 and under)
Creepy Candlelight Tours of DeBary Hall – DeBary October 25-26, 7 pm and 8 pm
Get spooked before Halloween by listening to scary tales and taking a candlelight tour of DeBary Hall Historic Site. Guests will start their tour in DeBary Hall's theater, where a storyteller will describe the lives of previous tenants and describe some creepy customs born in the Victorian era.
Then visitors will enter the DeBary mansion, where they can expect some mild frights as they are escorted through the narrow hallways and darkened rooms once occupied by 19th-century wine merchant Frederick DeBary and family. Reservations are required, and space is limited; call 386-668-3840. Admission is $10 per person. Children under 12 will not be admitted.
West Volusia County Block Parties/Trick-or-Treating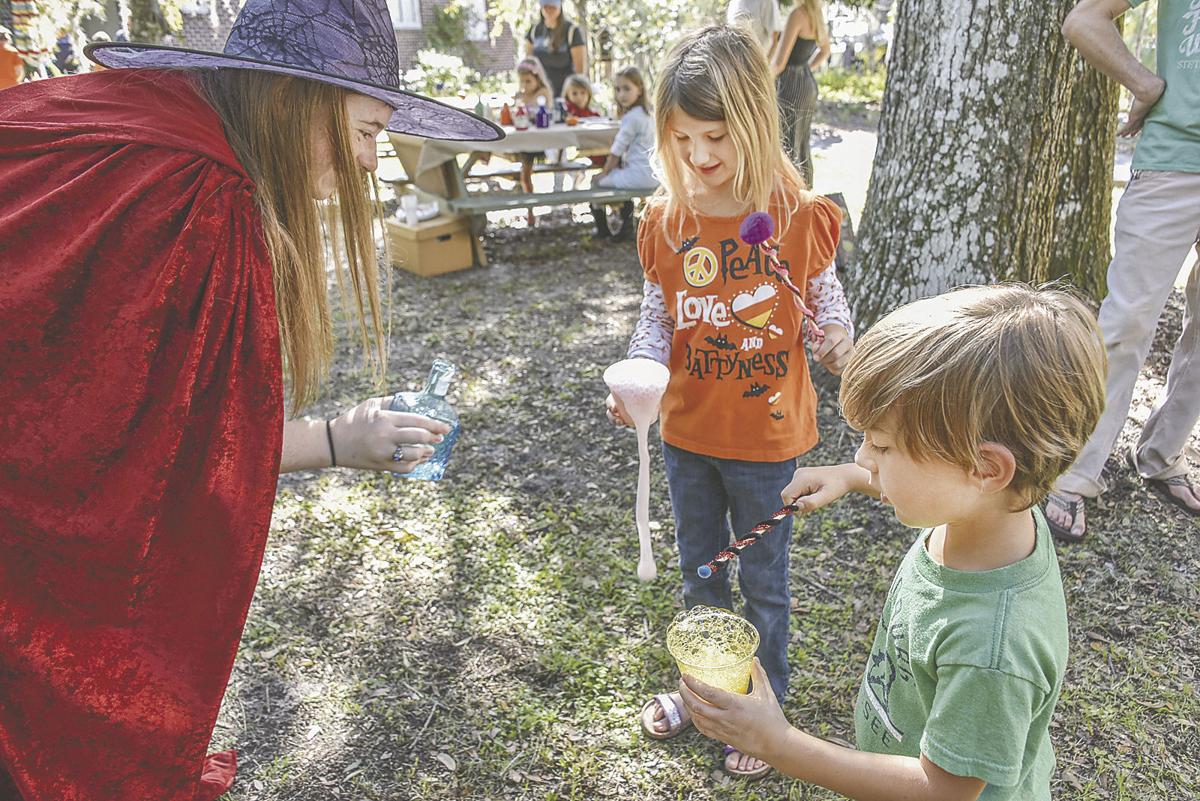 Deltona Spooktacular – Dewey O. Booster Park October 26, 6 pm-10 pm
Don't miss the Zombie Warehouse and our Haunted Trail. The costume contest will begin around 6:30 p.m. Prizes will be awarded.
Enterprise Trunk or Treat – Enterprise Museum October 31, 5 pm-6:30
Come join the Enterprise Museum for the 2nd Annual Trunk or Treat. You can bring a car with a trunk loaded with candy and scary decorations or you can bring your children to celebrate Halloween with us.
Monsters on Mainstreet – Woodland Blvd., DeLand October 31, 6 pm-8 pm
Dance party, kids activities, and downtown merchant trick-or-treating
Orange City's Halloween Block Party – Mill Lake Park, Orange City October 26, 5 pm – 8 pm
Be sure you carve out some time in West Volusia this October. Whether it's carving pumpkins or listening to ghost legends, you will find something that appeals to your own sense of thrills and chills.
For more information about any of the events, CLICK HERE