Museum of Illusions Orlando, Central Florida's newest mind-bending "edutainment" destination, has been transformed for the festive season, offering a fun backdrop to capture Holiday memories.
Guests will find many of the Museum's iconic rooms – including the Ames Room, Color Room, Reversed Room, and Head on the Plate exhibit – have been completely reimagined for the Holiday Season.
The Ames Room exhibit has transformed to depict the inside of Santa's workshop; the Color Room exhibit is adorned full of gingerbread cookies; the Head On The Plate exhibit is the focal point of a dinner table decorated in Christmas décor and desserts, and the lobby of the Museum sets the stage with full holiday décor.
Museum of Illusions Orlando Photo Contest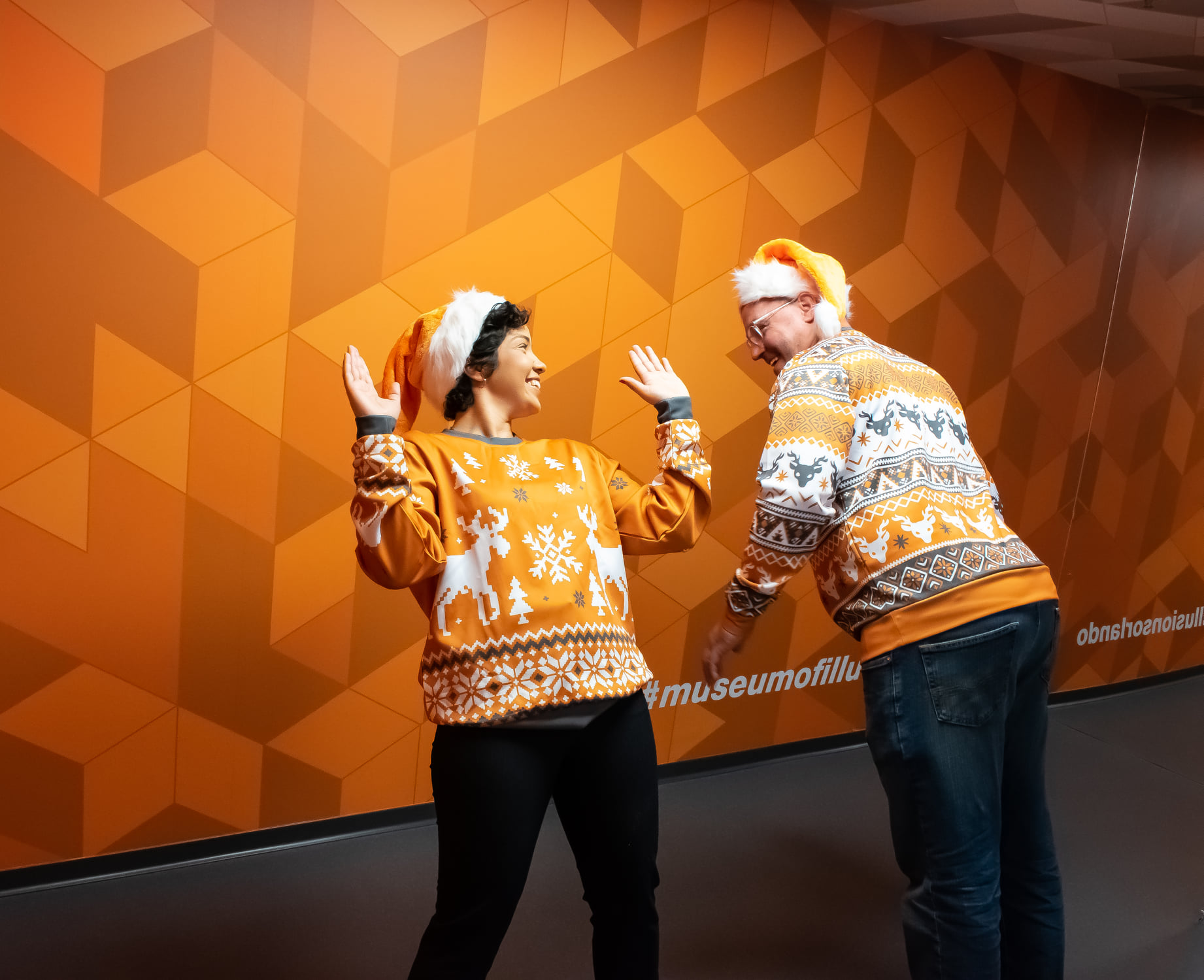 Visit Orlando's Museum of Illusions for your next Holiday family photo and enter to win $500 in the Best Holiday Photo giveaway. Grab your ugly Christmas sweaters, then bring your family and friends to capture a fun holiday-themed photo in one of the Museum's interactive exhibits.
Enter online and then click on Contest. Must visit and Enter before December 21, 2021. (Additional rules apply). Votes will be cast by fellow Museum of Illusions visitors between December 22-24, 2021. The winner will be announced on Monday, December 27, 2021.
Holiday Hours (Beginning December 1, 2021):
Monday – Thursday: 12:00 p.m. – 8:00 p.m.
Friday: 12:00 p.m. – 9:00 p.m.
Saturday: 11:00 a.m. – 10:00 p.m.
Sunday: 11:00 a.m. – 8:00 p.m.
Located on International Drive Orlando at the dynamic ICON Park, the Museum of Illusions offers over 50 intriguing exhibits and more eye-fooling fun under one roof than any other destination in Central Florida. Guests can take enviable, share-worthy snaps they won't find anywhere else.
Museum of Illusions' collection of interactive, immersive, and distinctly incomprehensible exhibits are based on math, science, and psychology. Visitors are prompted to learn about the tricks of perception and how the human brain works as they move through each exhibit.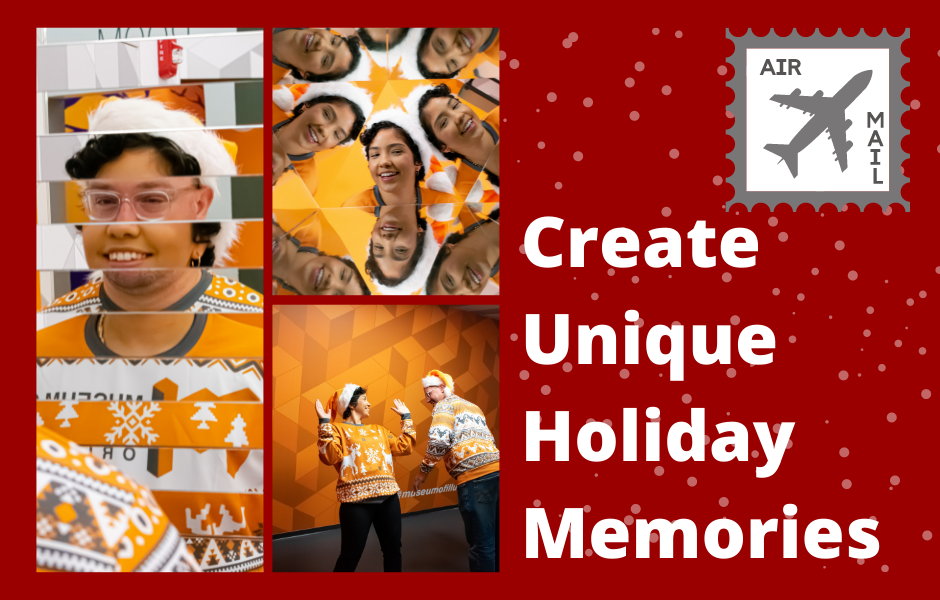 Imaginations can run free in the vast expanse of the Infinity Room, defy the laws of gravity in the Reverse Room, and shrink to miniature size in the Ames Room — all while capturing a coveted, baffling photo.
In addition to its core collection, the museum's climate-controlled building, 1-2-hour experience, free parking at ICON Park, and close proximity to many food and beverage outlets make it a winning entertainment option for inquisitive minds of all ages.
Guests can also purchase puzzles, mind-tricking games, and other souvenirs in the museum's Smart (Gift) Shop or online at moigiftshop.com. Holiday merchandise, including custom ornaments and shirts, ugly Christmas sweaters, and more are also available online.
Orlando's newest museum has a variety of COVID-19 safety measures in place, including face masks, while, inside the museum, limited capacity, designated time slots, one-way paths through exhibits, ongoing cleaning by staff, and hand sanitizers and wipes for guests.
Advance reservations are suggested. For operating hours and to purchase tickets online, visit https://moiorlando.com/. The Museum is located at 8441 International Drive Suite #250 Orlando, Florida, 32819.
The Central Florida Tourism Collective is a group of like-minded tourism businesses united in offering visitors a reassuring message of life in the heart of the Sunshine State; a life that remains committed to providing a great – and safe – experience