Disney is definitely working on a gondola lift system that would potentially connect some of its theme parks and hotels.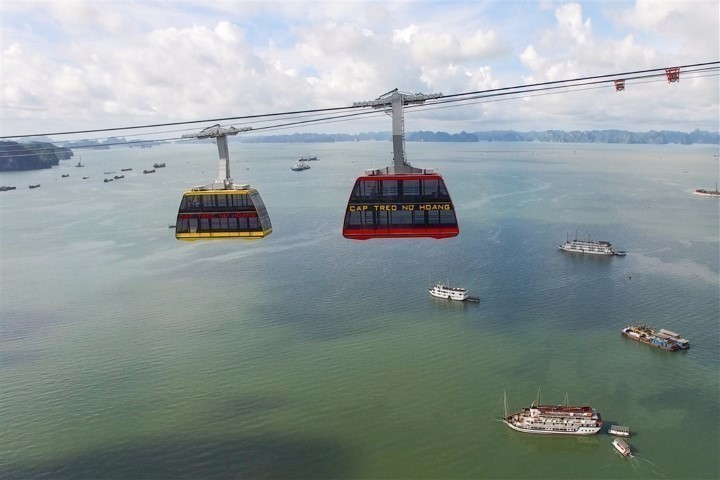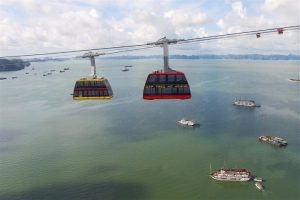 Documents obtained by the super sleuths the Orlando Sentinel from the Disney-controlled Reedy Creek Improvement District confirm the resort has been planning the project, which has been rumored for months.
Reedy Creek notes refer to six stations with three lines linking Disney's Hollywood Studios, Epcot, Caribbean Beach Resort and the lakeside area between Pop Century and the Art of Animation resorts. Each cab would hold 10 occupants so  It's definitely a lot bigger system than the old fan favorite the Skyway in Magic Kingdom.
Notes also indicate European manufacturer Doppelmayr would be the gondola vendor. The Doppelmayr/Garaventa group describes itself as the world's leading builder of ropeways, cable cars and ski lifts. Doppelmayr representatives could not be reached for comment.
Reedy Creek administrator John Classe declined to comment. Disney would not answer questions, but released this statement: "We are always looking to explore new transportation options that will make the resort experience even more magical for guests. We're excited about our future plans on this front and look forward to sharing details at a later date."
Disney and Reedy Creek have tried to keep the project, referred to as "The Italian Job," under wraps.
One project manager said in a February email that a permit associated with the aerial tramway "is public record but very low risk of being pulled." Walt Disney Imagineering executive Joe Parinella then responded, "unfortunately, it is no longer perceived as being low risk so I am overly cautious."
"There's kind of a gondola boom" happening right now, said Uwe Brandes, a Georgetown University urban planning professor. The vehicles, he said, are "an extremely high-quality experience to get from A to B."
Cities using aerial tramways for mass transit include La Paz, Bolivia; Caracas, Venezuela; and Cali, Colombia. In other places, such as in Ha Long Bay, Vietnam, cable cars are tourist attractions. Proposed networks include SkyLift, which would link attractions around a Cleveland lakefront, and a New York State Fairgrounds system.
The cable cars take up little space on the ground and cost less than building new roads or a fixed rail, Brandes said.
"It's interesting technology because it's very durable," he said. "Just think of a gondola on the slopes or Alps getting whipped by wind."
The vehicles continuously circulate, arriving at stations at a frequency ranging from 10 seconds to every minute, according to a Georgetown report on the technology. As ridership increases, additional cabins can be added. Capacities range from 800 to 3,000 people per hour, per direction.
There is still some skepticism about aerial lift systems in the United States, but Disney could ease some of that, said Peter Landsman, a gondola operations supervisor in Jackson Hole, Wyo., who also runs a website called Lift Blog.
"I think people right now, when somebody comes up with this idea in a city, a lot of people think it's crazy and not efficient," he said. "The rest of the world's already doing it, and Walt Disney World would be a great place to show it off for America."
Disney's project is taking place during a time of massive expansion. Both Epcot and Disney's Hollywood Studios are getting overhauls. A Star Wars land will open in 2019 at Hollywood Studios, and a Toy Story area is in the works too. Disney executives have not revealed what the changes to Epcot will be.
[ult_buttons btn_title="BUY TICKETS" btn_link="url:https%3A%2F%2Fwww.orlandoattractions.com%2Forlandoattractiontickets%2F|title:Book%20Now|target:%20_blank|" btn_title_color="#ffffff" btn_bg_color="#e524c2″ btn_hover="ubtn-top-bg" btn_bg_color_hover="#c0f1f7″ btn_title_color_hover="#358ee8″ icon="none" icon_size="32″ btn_icon_pos="ubtn-sep-icon-at-left" btn_border_style="solid" btn_color_border="#d023e0″ btn_color_border_hover="#26b9de" btn_border_size="1″ btn_radius="5″ btn_font_family="font_family:Nunito|font_call:Nunito|variant:700″ btn_font_style="font-weight:700;"]