The Orlando Magic games are a popular attraction for travelers from around the world, but especially those from the U.K. Thousands of U.K. travelers attend Magic games every season! In fact, there are more game attendees from the U.K. than from almost any other location outside the U.S. The number of U.K. visitors attending Magic games continues to grow exponentially – so check out the schedule and buy your Orlando Magic tickets early!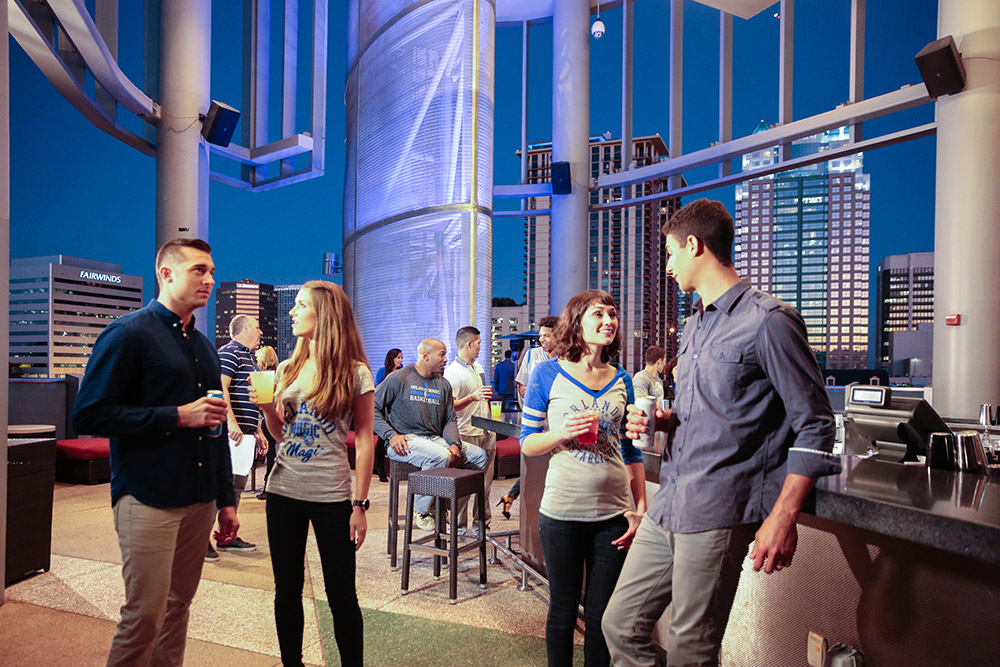 If you're coming to Orlando for the Easter holiday get your tickets now to see the Orlando Magic face off against some of the NBA's best. Whenever you're planning to be in Orlando, now is the time to buy your tickets.Your trip to Orlando offers the chance to experience a game live! You'll get an authentic local experience when you attend a Magic game at the Amway Center in downtown Orlando. It's sure to provide a night of fun for the whole family.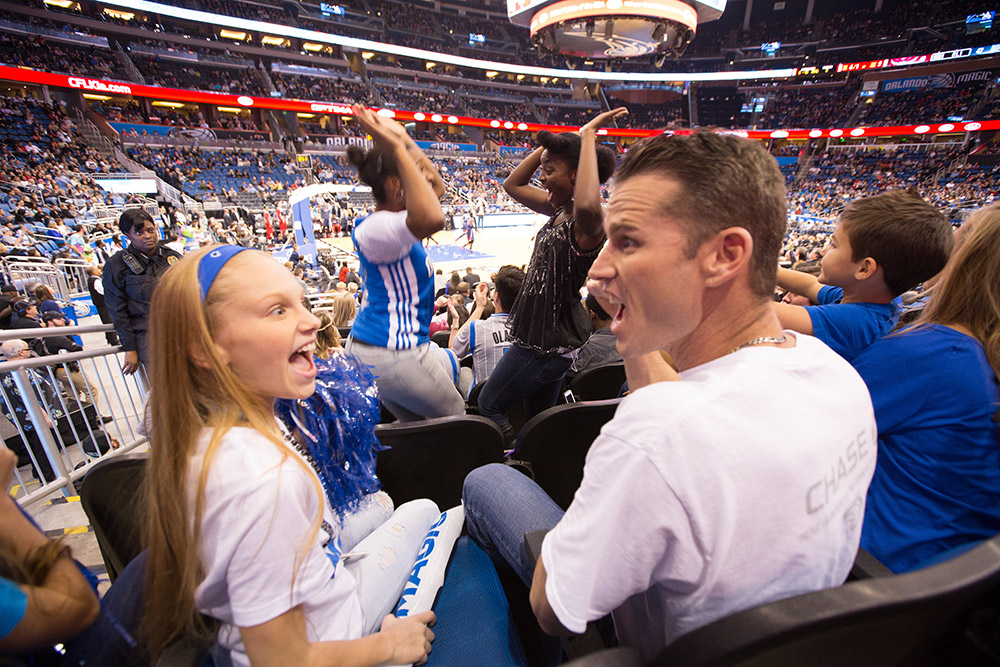 The Amway Center provides fans with the complete NBA experience, between excitement on the court, halftime performances, fun for the kids, amazing food options, and much more! There are nine bars and restaurants housed in the Amway Center, one of which is overlooking the court. Plus, STUFF the mascot and "The 407" hip-hop dance team provide fun entertainment throughout the game.
No matter when you are planning your trip, buy your Orlando Magic tickets early and add a game to your vacation for an experience that is sure to be unforgettable.