Nowhere on earth has escaped the attentions of the COVID-19 virus in the past two years, and that is certainly true of Orlando and Walt Disney World, the twin drivers at the heart of Florida's great tourism engine.
Having had to close for several months in 2020, Orlando's theme parks have led a remarkable recovery in the last year, blazing a trail for how to operate both safely and with a high degree of normality. And, with the return of international visitors to the USA, the UK's leading travel guide – the Brit Guide to Orlando and Walt Disney World – is highlighting the Golden Anniversary that promises to lead a big tourism bounce-back for Britain's top long-haul destination.
Indeed, with Virgin Atlantic Airways reporting that Orlando leads all their US routes by some distance with the November 2021 resumption of transatlantic holiday travel, there is every reason to think "The World's Most Magical Celebration" at Walt Disney World will be the catalyst for a big year for Brits in the Sunshine State.
Brit Guide authors Simon and Susan Veness certainly believe this 18-month-long event, which started on Oct 1, will drive huge British demand in 2022, rekindling the UK's love affair with Orlando after being denied visits to this perennial favorite for more than 20 months.
Simon explains: "We've seen and heard all the dismay and disappointment over Orlando being off the travel menu for our readers for so long, but we have already seen extremely strong indications that this year will see a veritable flood of British visitors back to this fabulous destination, despite all the concerns about the virus."
Susan adds: "Walt Disney World has done a wonderful job of showcasing their 50th-anniversary celebration, and this has helped to revive the spirit of imagination and adventure that is at the core of any visit to Orlando. We think this event will be the driver for a truly golden year in 2022, hence it is the undoubted cornerstone of our new edition."
The Brit Guide to Orlando and Walt Disney World 2022 (Foulsham, $24) has just been published and is available from all good bookstores, as well as online with Amazon.com.
More Information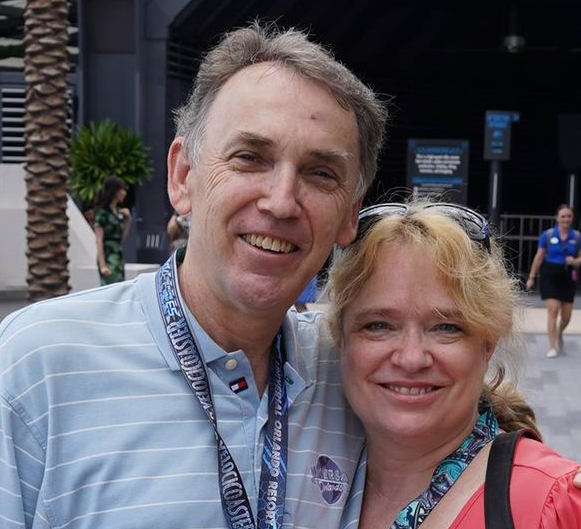 Simon and Susan Veness are the UK's leading authorities on Florida and its many attractions and can be contacted at venesstravelmedia@yahoo.com or 407 506 3003.