After four very busy years, 56 bridges and over 7 million construction hours the $2.8 billion-plus extension of the Brightline train system between South Florida and Orlando is complete.
Executives for the Miami-based intercity rail system announced the completion of substantial construction of the 170-mile corridor today.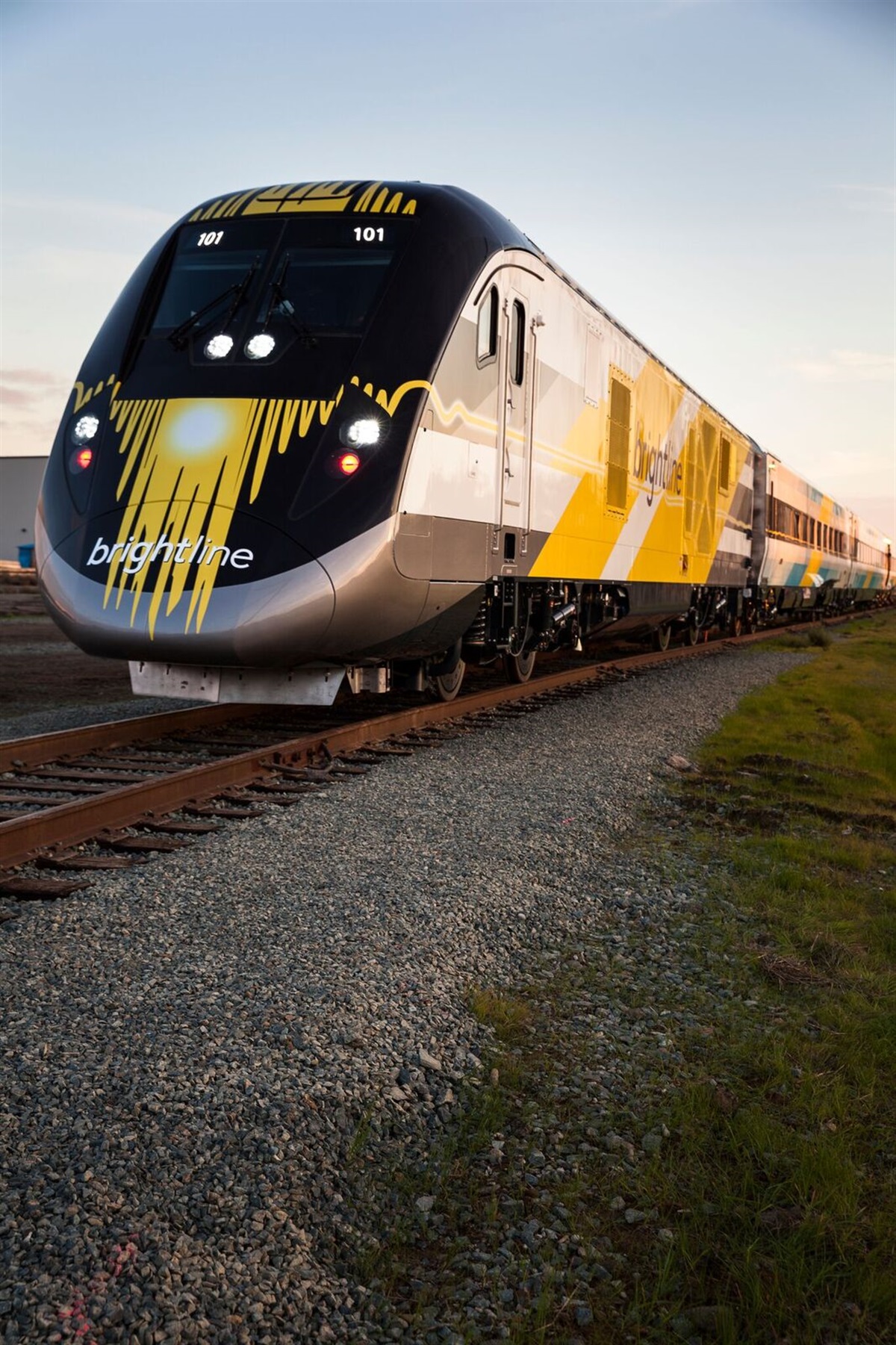 According to the Orlando Business Journal "Brightline will host a "Bright Spike" ceremony and mayoral roundtable at its new station at the Orlando International Airport Intermodal Terminal facility today.
Brightline previously launched tickets sales from Orlando in May and, per its ticketing site, the first travel day for which tickets can be bought currently is Sept. 1. Brightline previously said it will add inventory closer to the actual start date for inaugural rides when it later reveals the schedule.
Once started, the service will run 16 daily round trips with hourly departures between Miami and Orlando, with regular service to Miami also stopping at stations in West Palm Beach, Boca Raton, Fort Lauderdale and Aventura.
Brightline's station at the Orlando International Airport Intermodal Terminal Facility will feature 350 dedicated parking spots in Garage C. It also features the Mary Mary Bar with light bites, a retail shop with snacks and drinks, and a lounge dedicated to premium ticket holders, as well as a conference room that can be used by businesses."