All is bright once again as Starry Nights in Flagler Beach returns for the 2021 holiday season. Throughout the months of December and January, local homes, businesses, and landmarks, including the iconic Flagler Beach Fishing Pier, are illuminated each evening with festive lighting and décor. A new addition this year, the Deck the Chairs display will feature Flagler Beach's popular wooden lifeguard stands. The stands will be relocated to Veterans Park and decorated by local businesses. Take a scenic cruise along A1A for breathtaking views of the pier or stroll through our charming downtown for a closer look at the displays.
The 2021 Starry Nights in Flagler Beach festivities kick off on Friday, December 3 in conjunction with the monthly First Friday event in Veterans Park. First Friday will begin at 5:30 p.m., with the Starry Nights pier lighting ceremony following promptly at 6 p.m.
Dash Away to Holiday Tunes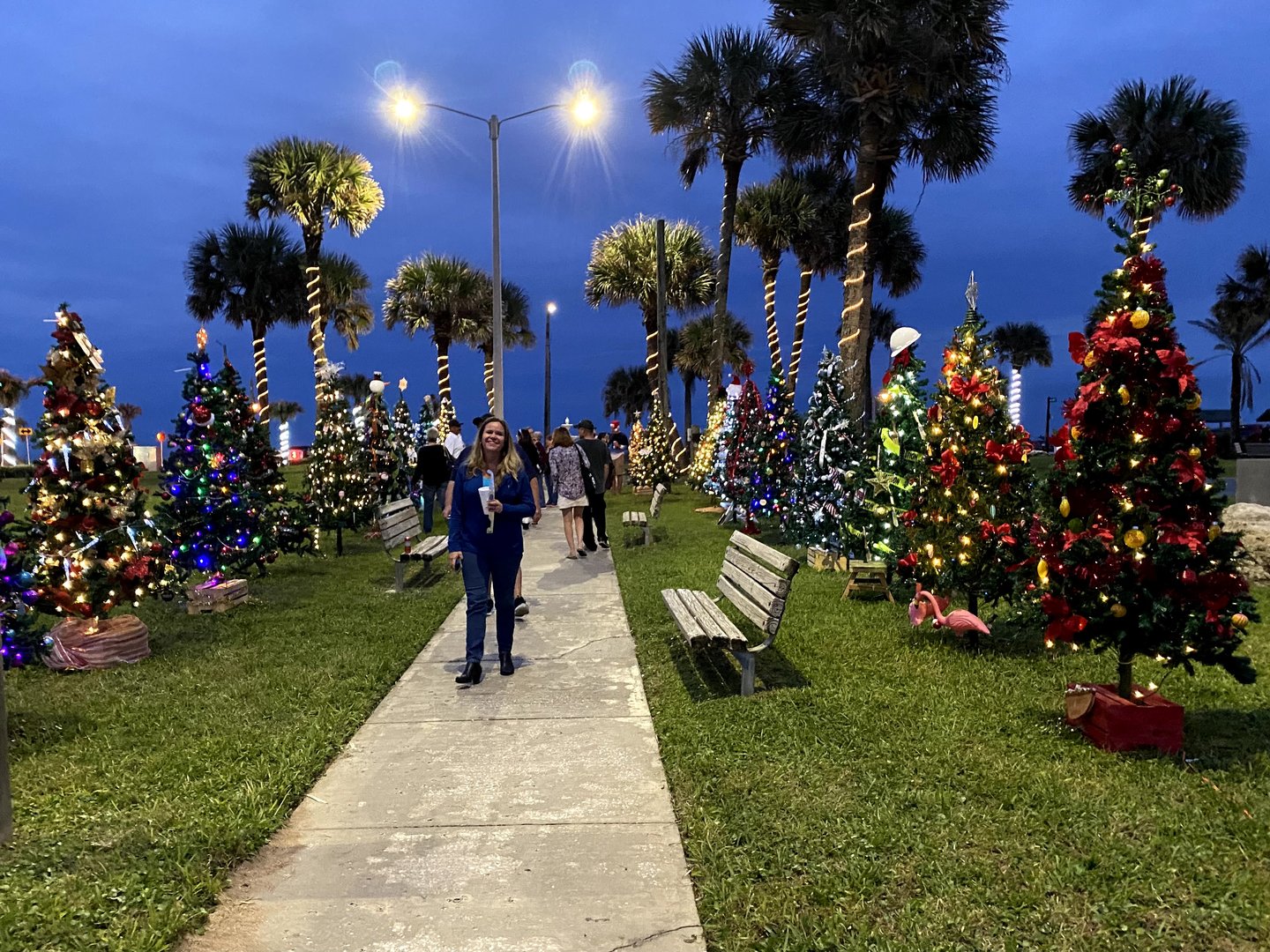 As you cruise along A1A, be sure to listen to Flagler's holiday playlist on Spotify. Flagler Beach has curated some of their favorite tunes—just for you. Belt out some Beach Boys' holiday classics or sway along to Jimmy Buffett to get in the spirit.
Eat, Drink, and Be Merry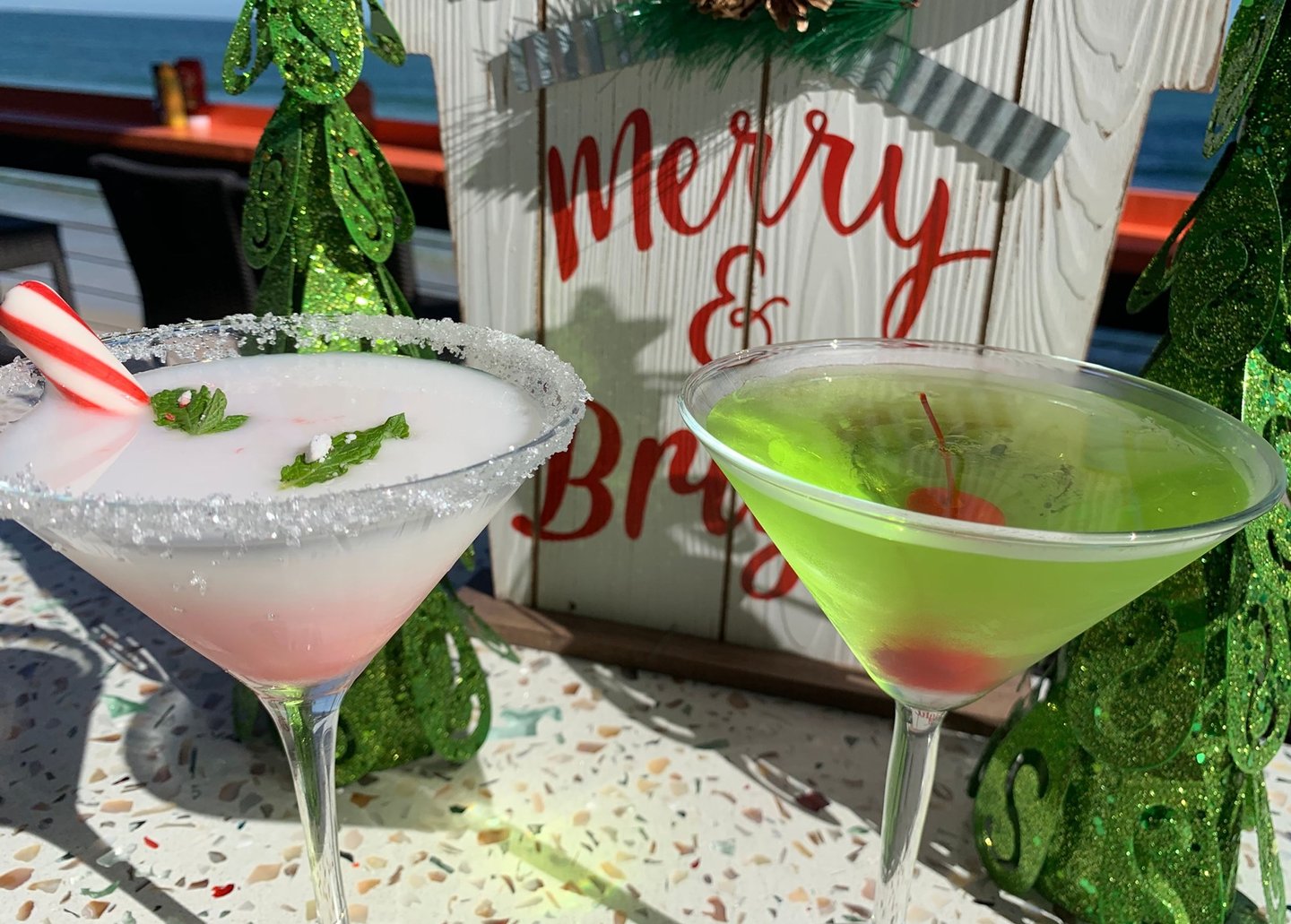 Hungry for more holiday fun? After seeing the lights, treat yourself to a bite to eat at one of the local restaurants. From boozy cocktails to decadent desserts, there's plenty of good eats in Flagler Beach. Check out some of the favorite places to grab a bite.
Shop Local for Your List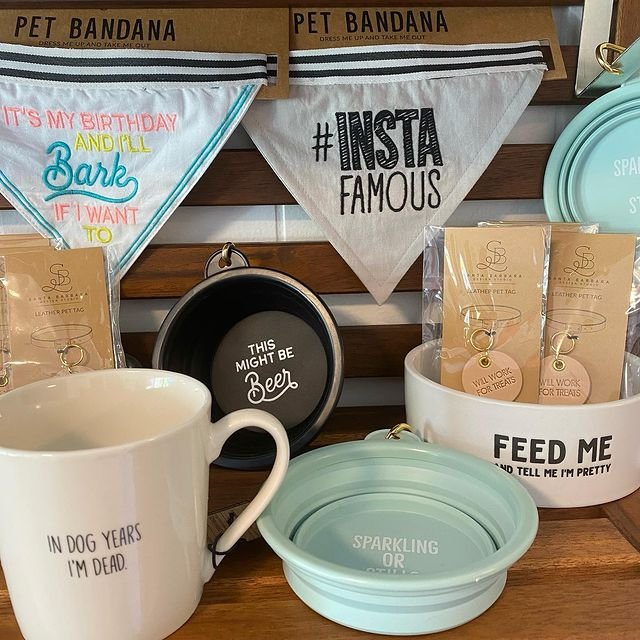 With so many unique local shops, finding the perfect present is easy. Browse charming boutiques filled with jewelry and apparel or discover a one-of-a-kind work of art at a local gallery. Need some inspiration? The holiday gift guide is chock full of great ideas for everyone on your list.
Deck Your Halls at Home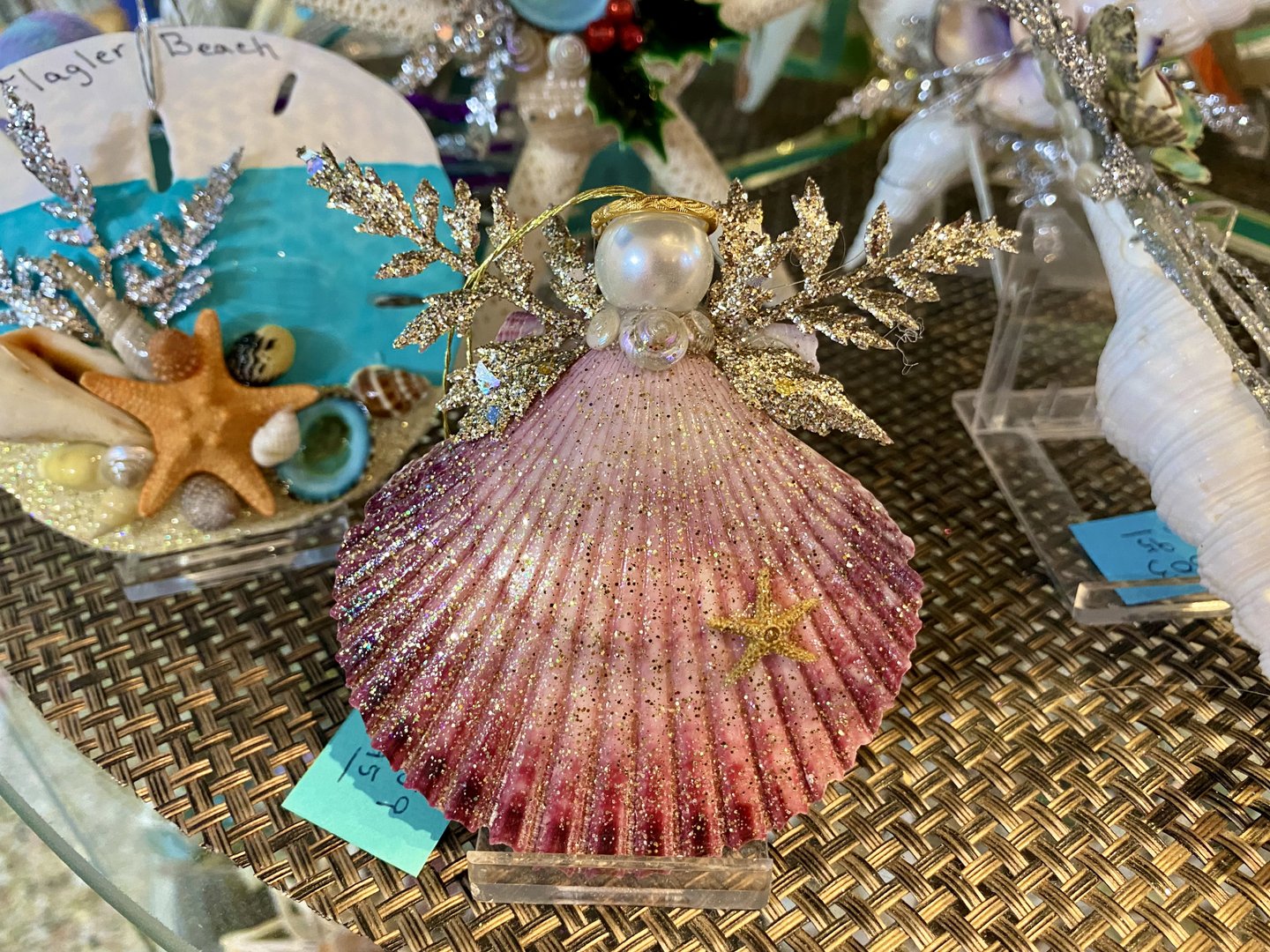 Commemorate your Christmas with a Flagler Beach-themed ornament. Here are some favorites.
Who says you need snow to make Christmas special? Check out 2021 Starry Nights in Flagler Beach and experience a whole new kind of holiday celebration.