Just in time for Spring Break, Gatorland®, the "Alligator Capital of the World," is bringing more cool-down fun for kids and family members of all ages with the brand new water features for its popular Gator Gully Splash Park, included with the price of admission.
Visitors will now enjoy a colorful collection of majestic coconut palm sprayers, a radiant butterfly, a zany water dragon, and of course, brand-new gator sculptures to sit on for all the splashes and fun. Gator Gully provides cool-to-the-touch floor panels, shade, and vibrant oversized Adirondack chairs for parents and grandparents to watch the little ones and have fun, too.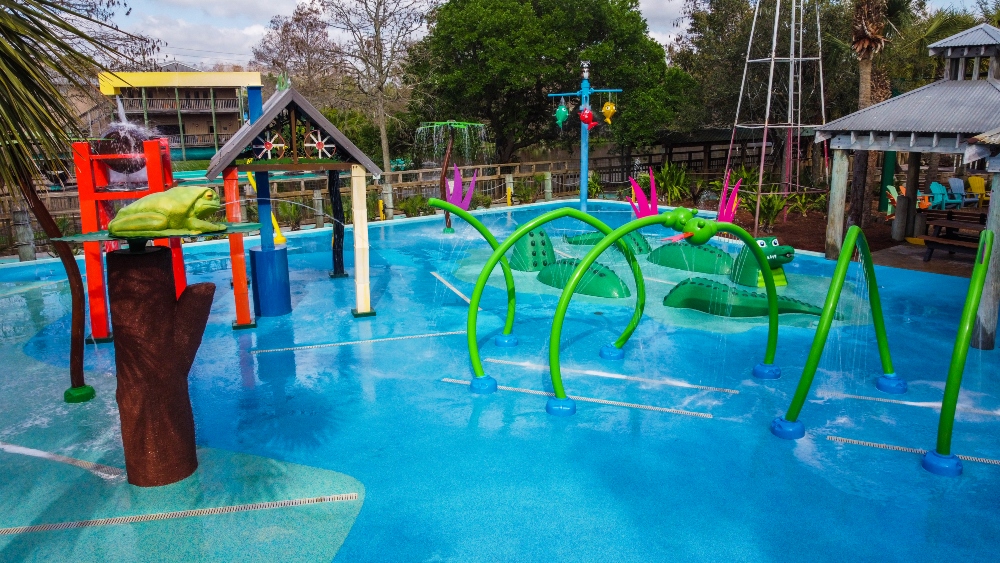 "We know how much our guests love our Splash Park and cooling off during their visit, so we are working hard to keep making it better," said Mark McHugh, President and CEO of Gatorland. "Kids, parents, and grandparents all have something to enjoy at Gator Gully."
Gatorland is a 110-acre theme park combining Old Florida charm with exciting experiences, exhibits, and entertainment. Orlando Weekly's Best of Orlando® 2022 and 2021 Readers' Poll named Gatorland the Best Attraction That's Not A Theme Park and Best Zip Line or Ropes Course for Gatorland's Screamin' Gator Zip Line. Gatorland has also been named by the Orlando Weekly Readers' Poll in 2022 among the Top 3 Best Local Animal Rescue and Best Place For Family Fun and by Watermark Magazine's 2023 Wave Awards as Orlando's Best Hidden Gem.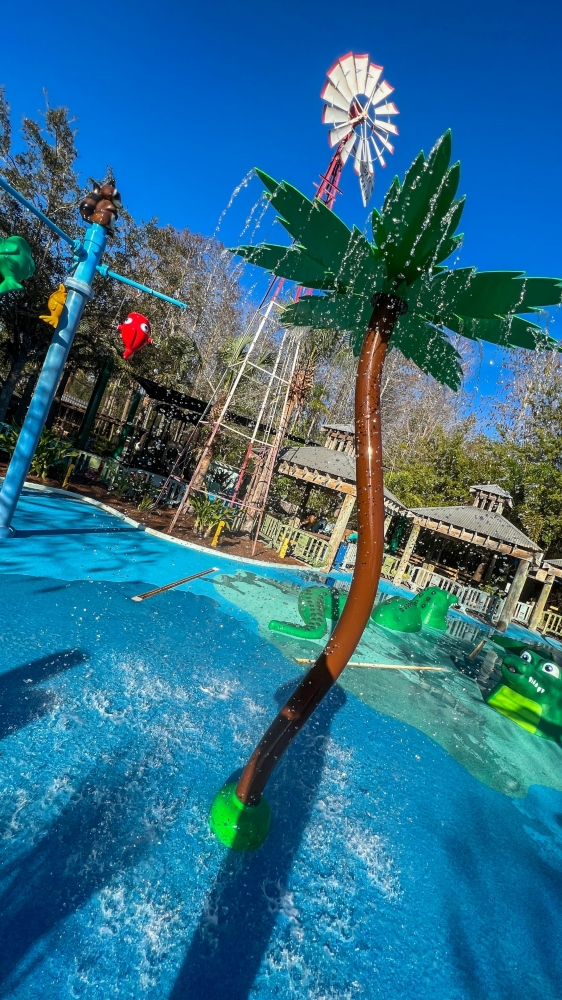 Originally opened as a roadside attraction in 1949, the park is celebrating its 74th Anniversary in 2023. This iconic park provides affordably priced family fun featuring thousands of alligators and crocodiles, a breeding marsh with an observation tower, a free-flight aviary, a nature walk, a petting zoo, educational wildlife programs, an award-winning gift shop.
Florida's best train ride, Gator Gully Splash Park, on-site restaurant, and one-of-a-kind shows including Gator Jumparoo, Alligators-Legends of the Swamp, and Up-close Encounters. Popular adventure experiences inside the park include the Screamin' Gator Zip Line and Stompin' Gator Off-Road Adventure.
For more Gatorland info., visit www.gatorland.com or call 800-393-JAWS.