Put the pedal to the metal when you visit Palm Coast and the Flagler Beaches this March. Thousands of bicyclists and motorcyclists from all over the country will converge here to participate in two-storied events. The legendary Daytona Bike Week (March 5-14), known as the "world's largest motorcycle event," is a leisurely ride down the coast from Flagler Beach. The Graham Swamp 360 is a mountain bike race through seven miles of natural Floridian habit in Palm Coast on March 13.
Palm Coast and the Flagler Beaches' miles of oceanside highways and mountain biking trails offer the perfect opportunity to extend your trip beyond these events. Whether you're planning to attend or save these ideas for a bike-themed trip further down the road (no pun intended!), we've put together a guide to restaurants, breweries, and trails ideal for exploring on two wheels.
Burgers and Brews Along the Shore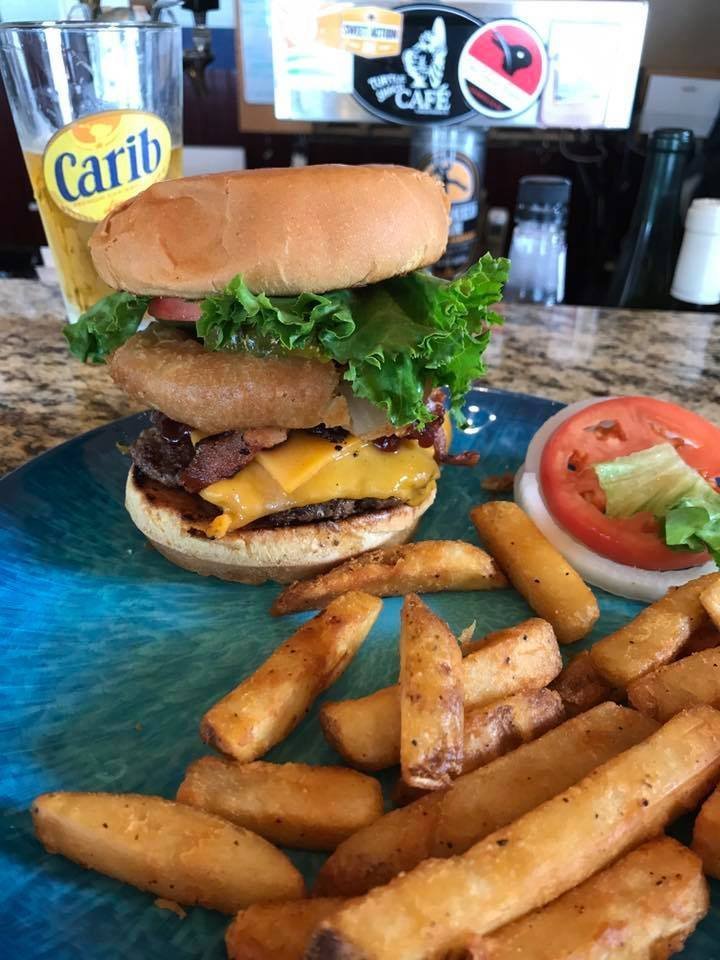 There's nothing like meeting up with thousands of your closest biking buddies during Daytona Bike Week. But you didn't travel all the way to Daytona Beach on your motorcycle just to stay in one place. Escape the crowds and hit the road for the short trip up scenic Route A1A to Palm Coast and the Flagler Beaches for a burger and a beer.
You'll find a number of burger bars and restaurants with ocean views along Route A1A, like Whaam Burger (named after its signature menu item, a juicy double burger featuring cheese, caramelized onions, and a house-made "whaam" sauce); Finn's Beachside Pub (serving a $5 half-pound burger during happy hour every Wednesday); the Turtle Shack Cafe, which has eight different burger varieties like the "Prime Time", topped with shaved prime rib and your choice of cheese; and the Beach Front Grille, known for its "chef burger" that changes daily with a new set of toppings curated by the chef. Head inland to try one of the ten creative burger varieties at the Brown Dog, like the Peanut Butter Burger, topped with a homemade peanut butter spread, the "Fungus Amongus" that features garlic butter grilled mushrooms, or the "Whiskey Richard" covered in a homemade bourbon glaze. Hungry yet?
Wash it all down with a cold beer at one of our local craft breweries, like Coquina Coast Brewing Company, just a few short blocks away from the sands of Flagler Beach, offering a rotating half-dozen house-made beers on tap that could include styles like cream ale and pumpernickel porter as well as several guest taps. Moonrise Brewing Company at the European Village in Palm Coast is Flagler County's first brewery. Moonrise features ten rotating beers on tap, which may include favorites like "Gypsy Tears" Czech Pilsner and the "Dark Prince" nitro milk stout. If you visit on a Wednesday, ask about their $10 Burger and a Beer deal.
Blaze Your Own Trail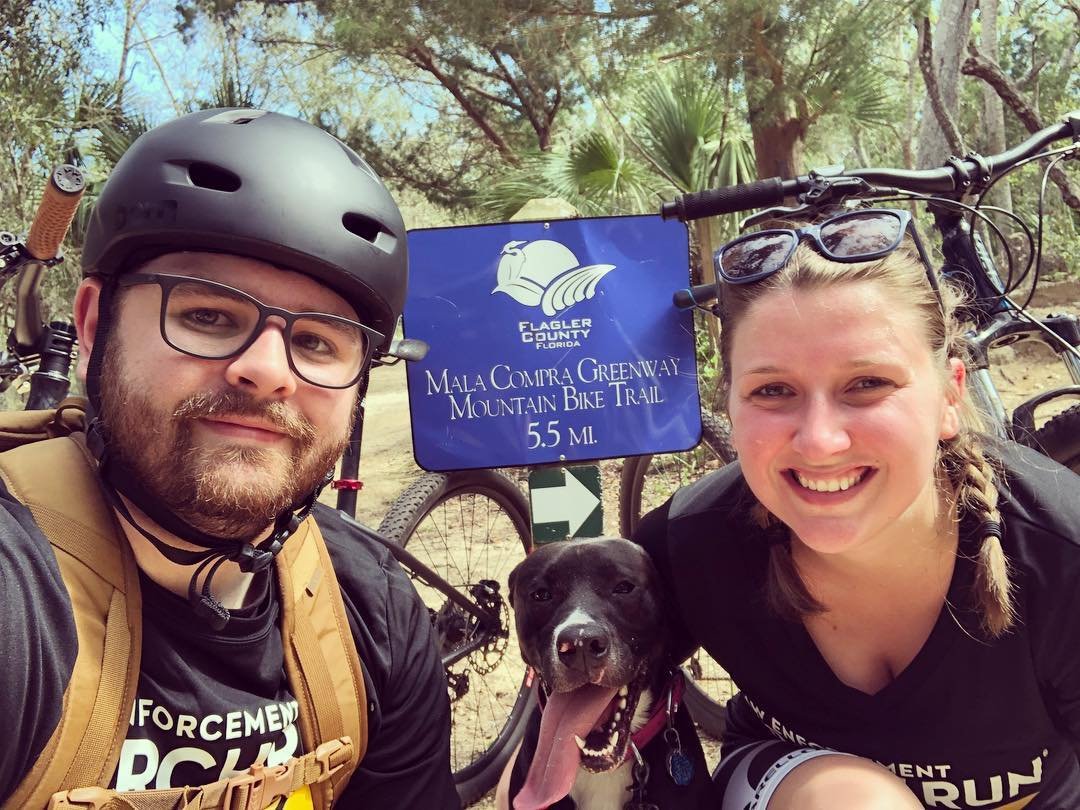 Sure, cheering on the cyclists at the Graham Swamp 360 is fun, but why not blaze your own trail in Palm Coast and the Flagler Beaches? Both the Graham Swamp Preserve Trail and the Mala Compra Greenway Trail offer thrills, climbs, and descents through wooded terrain and over hard-packed sand, elevated boardwalks, and coquina rock formations unique to the region. Don't be surprised to encounter an alligator or a giant turtle along the trails, which cross through swamps and forests teeming with wildlife. This is their home, too. If you get to town without your two wheels, there are several options to rent a bike and explore these or any of the area's more than 125 miles of paved pathways. And if pedaling isn't your thing, check out National eBike. These motorized bikes give you power when you don't feel like pedaling and you can still enjoy the wind blowing back your hair as you take in the scenery.
Whether you choose to pedal or motor along, make Palm Coast and the Flagler Beaches your home base for wheel-worthy adventure.