From pilsners to porters, craft brews to classic standbys, our bars and taverns are pouring out plenty of delicious beers. Sidle up to our virtual bar for a look at what's on tap and where to find it in Palm Coast and the Flagler Beaches.
Moonrise Brewing
We're over the moon for the creative concoctions coming out of this little European Village brewery. The gifted brewmaster, Vance Joy, churns out a variety of beer styles, from blonde ales to dark stouts. Sip on handcrafted favorites like the "The Dark Prince," a nitro milk stout, or the "Moon Pie Porter"—made with the classic American confection. The board's always changing at Moonrise, so you'll want to pop in frequently to sample something new.
The Brass Tap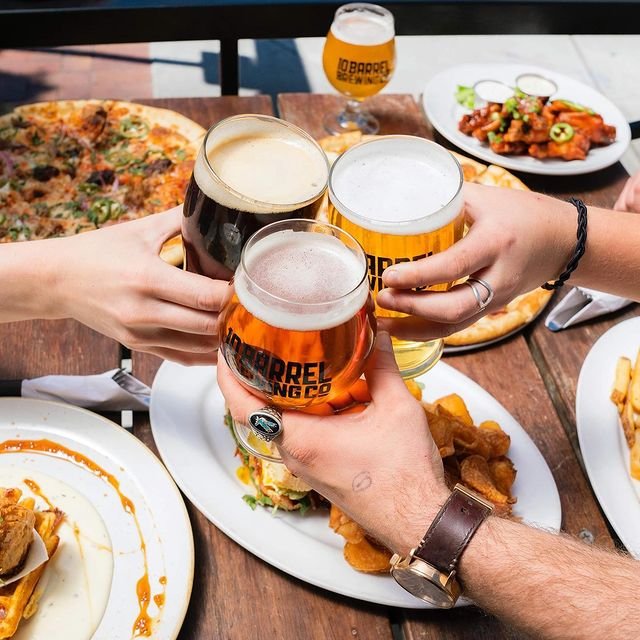 Decisions, decisions. At The Brass Tap, the beer selection is "lager" than life. 72 different craft beers are available on draught. Prefer bottles or cans? They've got those, too. Peruse the menu filled with IPAs, stouts, and ciders, or ask a bartender for help deciding.
Coquina Coast Brewing Company, INC.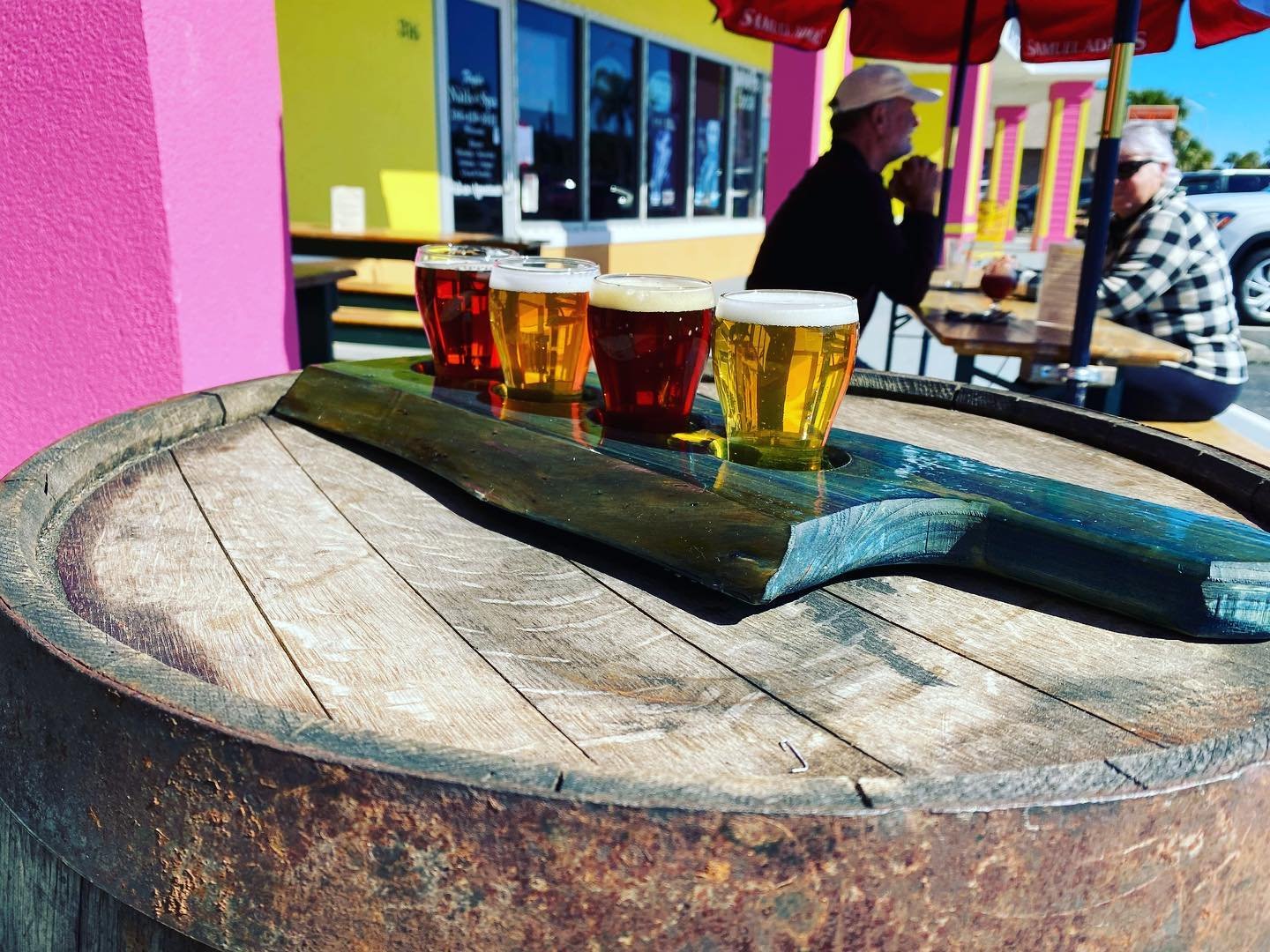 Brewed right in the heart of Flagler Beach, the beers at Coastal Coquina are full of local flavor. The Lehigh Muscadine Saison, for example, includes wild muscadine grapes—picked just a few miles down the road. Brewed in the style of Belgian Saisons, the end result is a drink that's both fruity and peppery. Other locally sourced ingredients include juniper berries, prickly pears, oranges, sorghum, and more. Get a big taste of our little slice of Florida paradise at Coquina Coast Brewing.
Tomahawk Tavern
Sometimes you just want the tried and true. Find your favorite bottled beverage at the rustic Tomahawk Tavern in Bunnell. Classic brands like Budweiser, Corona, and Heineken are all on the bar menu. Before you imbibe, be sure to try your hand in one of the axe throwing lanes—a unique feature of this popular hangout.
The Brown Dog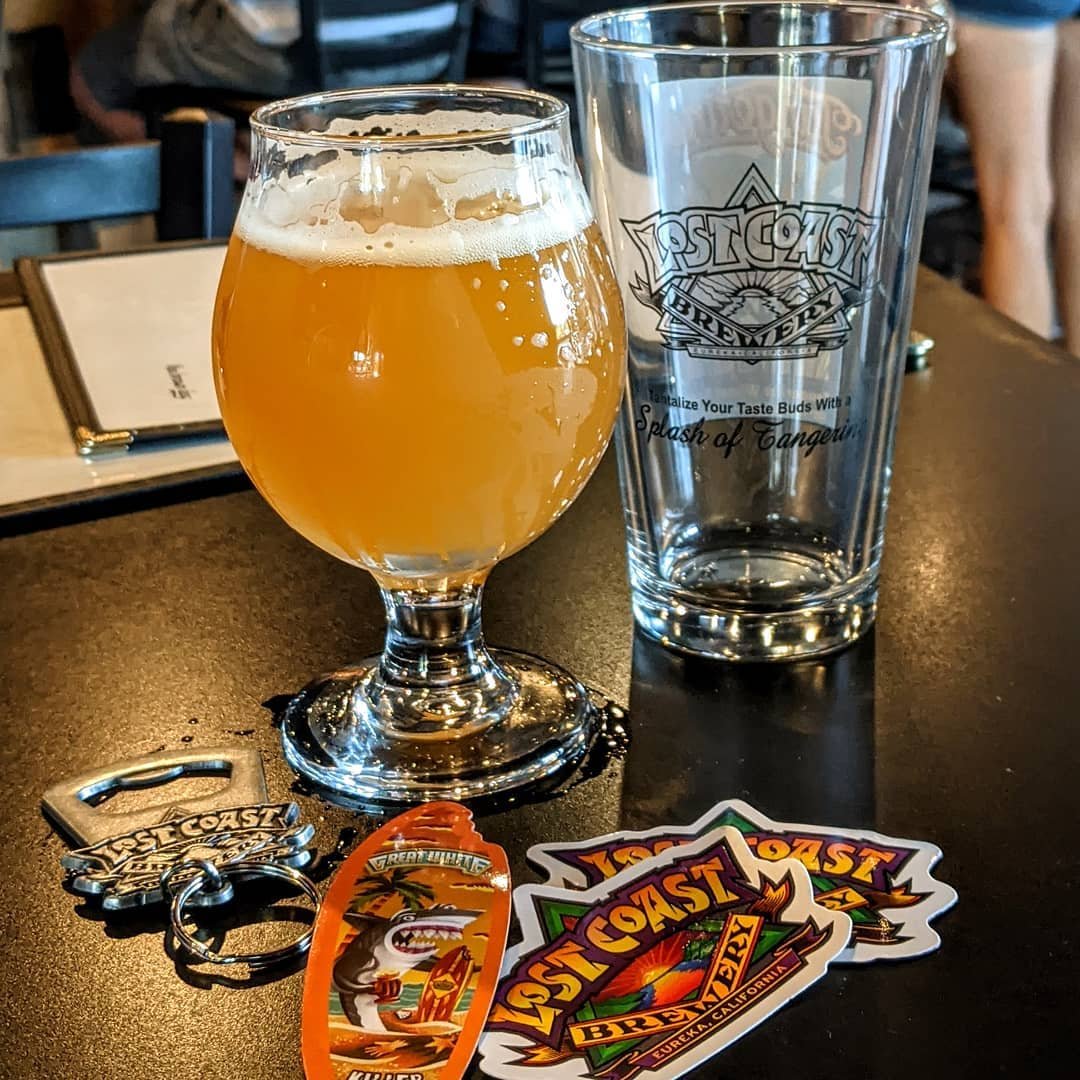 Unleash your inner beer connoisseur at The Brown Dog in Palm Coast. On tap: 16 different types of refreshing brews. Ambers, wheats, lagers—finding something you'll love is pretty dog-gone easy. Enjoy a glass in-house or fill up a growler to savor at home.