Come be inspired and learn about the ongoing work of rescue, rehabilitation, and release at Clearwater Marine Aquarium. Our marine life rescue center is home to Winter the Dolphin, star of the popular Dolphin Tale movies, filmed on location in Clearwater, Florida — just 90 minutes from Orlando. Clearwater Marine Aquarium staff and volunteers work each day to rescue marine life and provide the most advanced and effective care to maximize the opportunity to return sick or injured animals to their homes. So come and be inspired at CMA.
Jack is an adult, male loggerhead who was found floating offshore of Clearwater Beach. He arrived, by boat, via the Coast Guard on October 9. There are two healed wounds on his carapace (shell) from a previous injury, however, they are healed and likely unrelated to his stranding. Jack's initial treatment consists of fluids, vitamin injections, and antibiotics.
Follow along on Jack's Journey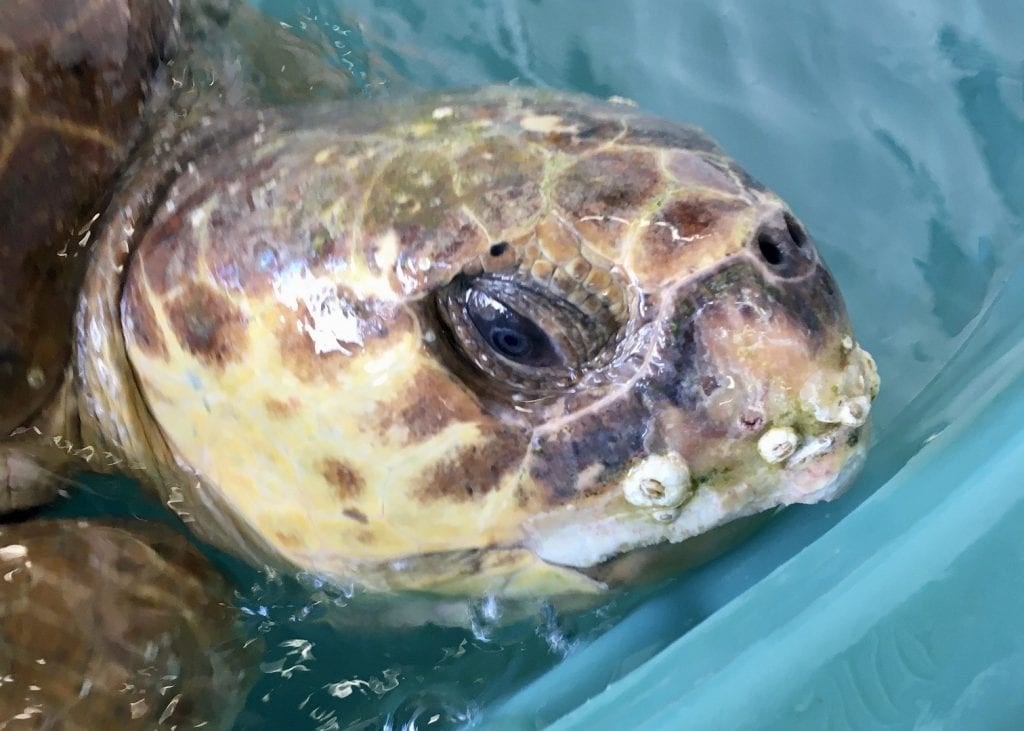 October 10-Jack had a swim test in one of our shallow ICU pools. He is favoring one side when swimming which could likely be caused by gastrointestinal gas. We will continue to monitor.
October 15-We typically swim our new patients in these pools first until they are more stable for our deeper rehab pools. ICU pools are also more private and closed off from viewing due to these patients being in critical condition. We want to minimize as much stress as possible.
October 18-Jack is doing well in our shallow ICU pool and is able to be in the pool all day and overnight. We are continuing to do glucose checks and are giving him fluids if needed.
October 22-He is continuing to eat shrimp and squid consistently, and he has officially started on a diet! He is still favoring one side when swimming; and we are continuing to monitor.
Jack was cleared to be moved to one of our larger pools! To make the transition easier for Jack, the water level was lowered halfway to be similar to his ICU pool. Over the next few days and weeks, we will be slowly increasing the water level as Jack improves!
So come and be inspired at CMA to help them rehabilitate more marine animals just like Jack.
Visit Winter & Friends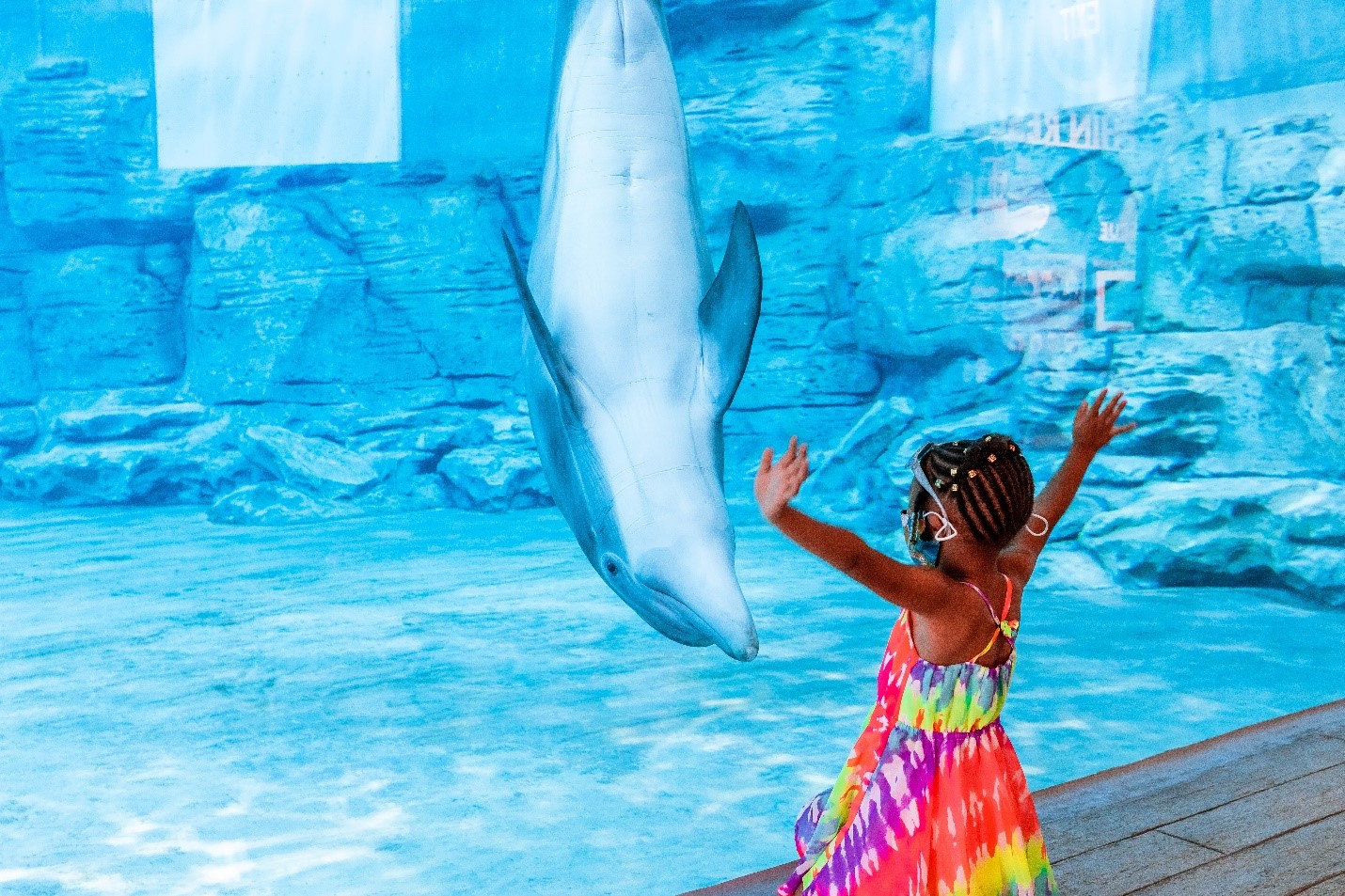 Come and be inspires at CMA when you visit Winter & friends in their brand new habitat! Part of an 80-million-dollar expansion that just opened, this extraordinary Ruth & J.O Stone Dolphin complex has five pools and holds 1.5 million gallons of filtered water from Clearwater Bay. With numerous floor to ceiling windows, including the Kate Tiedemann & Ellen Cotton Main Pool and Window of Wonder, guests have the opportunity to view and engage with our rescued residents in a whole new way. Explore Winter's Rescue Walk Exhibits and discover incredible new underwater views. This facility was built so Clearwater Marine Aquarium could expand their rescue work further. In combination with an offsite rehabilitation center for incoming rescues, it enhances the ability to care for sick and injured animals and provides more space for animals who have been deemed un-releasable by the Fish & Wildlife Commission.
Check out our website at SeeWinter.com for hours and information, or to add on an educational boat tour on Clearwater Bay! CMA is located adjacent to TripAdvisors #1 Beach only 90 miles from Orlando.
Rescue activities conducted under the authority of Section 109h of the Marine Mammal Protection Act. Financial support for rescue efforts provided by the National Fish and Wildlife Foundation.