Orlando Attractions Update – A baby female dolphin has been born at Discovery Cove
. The newborn, named Skye, weighed in at 52 pounds on Feb. 23.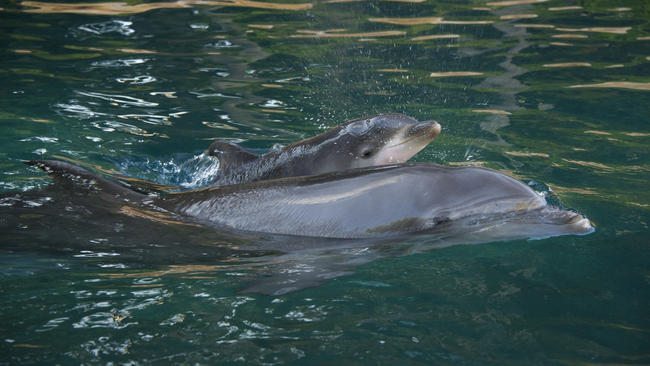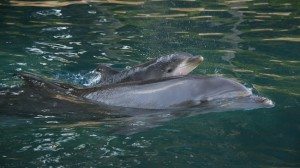 Skye is the 30th dolphin born at Discovery Cove, which opened near SeaWorld Orlando in 2000. She is the offspring of Astra, a 32-year-old who is also the mother of Discovery Cove residents Amara and Aries.
Skye is currently 4 feet long, and she is bonding and nursing with her mother. They are now in a backstage area and not yet interacting with humans.
Discovery Cove's veterinary and animal care team is monitoring the health of mother and the progress of the baby around the clock, watching her behavior, respiration and nursing.  This week, the team performed its initial neonatal wellness exam on the calf.  Mother Astra was nearby. Skye is considered healthy.
Discovery Cove visitors pay for experiences such as swimming with dolphins, rays and tropical fish, and hand-feeding exotic birds in a tropical setting. Other activities include a freshwater oasis that includes encounters with otters and marmosets, the heated Wind-Away River, swimming in Serenity Bay and diving in the SeaVenture attraction.
For more information, go to DiscoveryCove.com.