Everyone is getting revved up for the new school year, and with summer break coming to an end, many of us are facing difficulty getting back into 'school mode.' But fear not, there are many attractions on I-Drive that will remind your kiddos just how fun it is to learn new things! This weekend, take a break from the screen, and have some fun with hands-on learning at these awesome educational attractions on I-Drive!
1. WonderWorks Orlando

We all know the upside-down building on I-Drive, but what's housed on the inside is even more astounding. They offer over 100 interactive exhibits, earning itself a name as an "amusement park for the mind."
Whether you're experiencing a 5.3 earthquake, touching 100,000 volts of electricity, bringing home the 'W' in one of their virtual sports games, designing your very own rollercoaster, climbing their three-story indoor ropes challenge course, experiencing 4 dimensions, bursting in their bubble lab, or competing in laser tag, there is no doubt that you'll be having a blast and learning a bunch!
2. Ripley's Believe It or Not

Welcome to what is easily the weirdest place on International Drive. Ripley's Believe It or Not pays tribute to the odd, bizarre, and unbelievable, with a variety of eye-popping exhibits. Be prepared for your curiosity to be sparked as you make your way through their 16 galleries that contain hands-on activities, photo ops, and a large collection of weird, unusual relics and rare treasures.
Pose with the world's tallest man, lose yourself in some mind-boggling visual illusions, see a vampire killing kit, explore incredible artwork, stand in awe at shrunken heads and other incredible artwork in their odditorium; whatever you chose to explore during your self paced tour, come prepared to discover that truth is indeed stranger than fiction.
3. SeaLife Orlando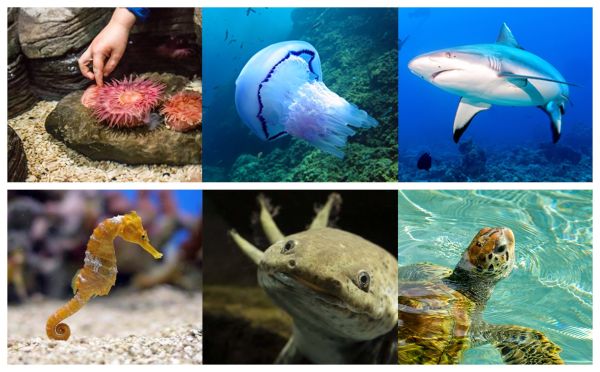 Do you have an animal lover on your hands? The deep blue sea is full of extraordinary animals that your child will enjoy learning about as they dive deep at SeaLife Orlando! During your visit, you'll come face-to-fin with sharks, stingrays, sea turtles, and more! There is so much to discover here, from the curious and the rescued to the rare and the enigmatic. You'll get closer to the glittering scales, humongous tentacles, and razor-sharp teeth of the creatures that call the deep blue sea home, than ever before! Plus, they have a 360-degree ocean tunnel that will allow you to see the ocean from a whole new perspective.
It's an experience that is sure to be full of new experiences, learning, and discovery. Really one of the coolestawesome educational attractions on I-Drive.
4. Chocolate Kingdom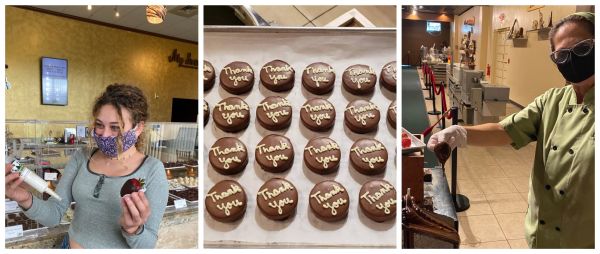 Maybe a little sweet incentive will help for a day of learning outside of the classroom?
If your kid has a sweet tooth, they will thoroughly enjoy learning all about chocolate in the Chocolate Kingdom's Factory Adventure Tour. It offers guests an interactive journey that uncovers how chocolate transforms from bean into the creamy, dreamy chocolate bar that we all know and love.
But of course, no good tour goes without characters; their personal tour guide joins forces with a handsome Prince and his Dragon sidekick to take guests through a Cacao Tree Greenhouse, a one-of-a-kind Chocolate Museum, a Mythical River of Chocolate and a Micro Batch Bean-to-the-Bar Factory utilizing old world machinery. Let's just say, the day will be full of sweet surprises.
P.S. For those in your group over 21, don't forget to ask about their wine pairing experience.
5. Titanic The Artifact Exhibition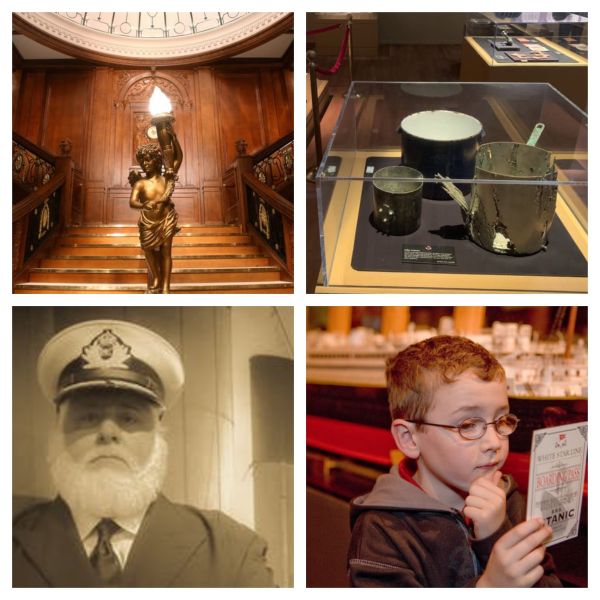 The story of the Titanic is known by most, and if your child is a little older, they probably have seen the movie. Take a step back into time, April 1912 to be exact, and stand just feet from over 300 authentic artifacts that have been recovered from the Titanic.
When you step inside the exhibit, you'll quickly realize that this is not your average exhibit, but so much more! Enjoy performances from costumed actors and even full-scale room recreations to explore. Touch an Iceberg to experience the cold of that fateful night, and even snap your very own picture on the iconic grand staircase.
You'll leave this destination with knowledge of the Titanic, and some awesome new experiences.
Getting back into the groove can be hard after a long summer break, but a trip to these 5 educational attractions here on I-Drive is sure to remind your kiddos just how fun learning is! So put your thinking cap on and get ready for some fun. We know this school year is going to look a little different than it has in the past, but together we'll make it through, with help from these awesome educational attractions on I-Drive.
Happy learning!