If you've been to Raglan Road Orlando in Disney Springs, you may have met general manager Alan Delahunt, whose Irish home in a rural parish conjures fond memories of traditional childhood Christmases. This year, he is sharing an authentic Irish Christmas at Raglan Road.
"My mother would make pavlovas for the local nursing home and, on Christmas morning after church, my brother and I would drop them off on the way home," Alan recalls. "Afterward, we would stop at several of our friends' and family's homes, and each stop would involve drinks – mulled wine, Poitín, hot whiskeys, and the like. Needless to say, Christmas Dinner at 1 p.m. sharp was usually a jovial affair!"
Alan's Yule experiences are just one reason why you can be sure of an authentic festive time at Raglan Road, with traditional libations and holiday menu offerings. And, at the pub's Shop for Ireland boutique, you can also find early deals to deck your halls with Irish Christmas baubles while adorning yourself with the very latest holiday boutique apparel.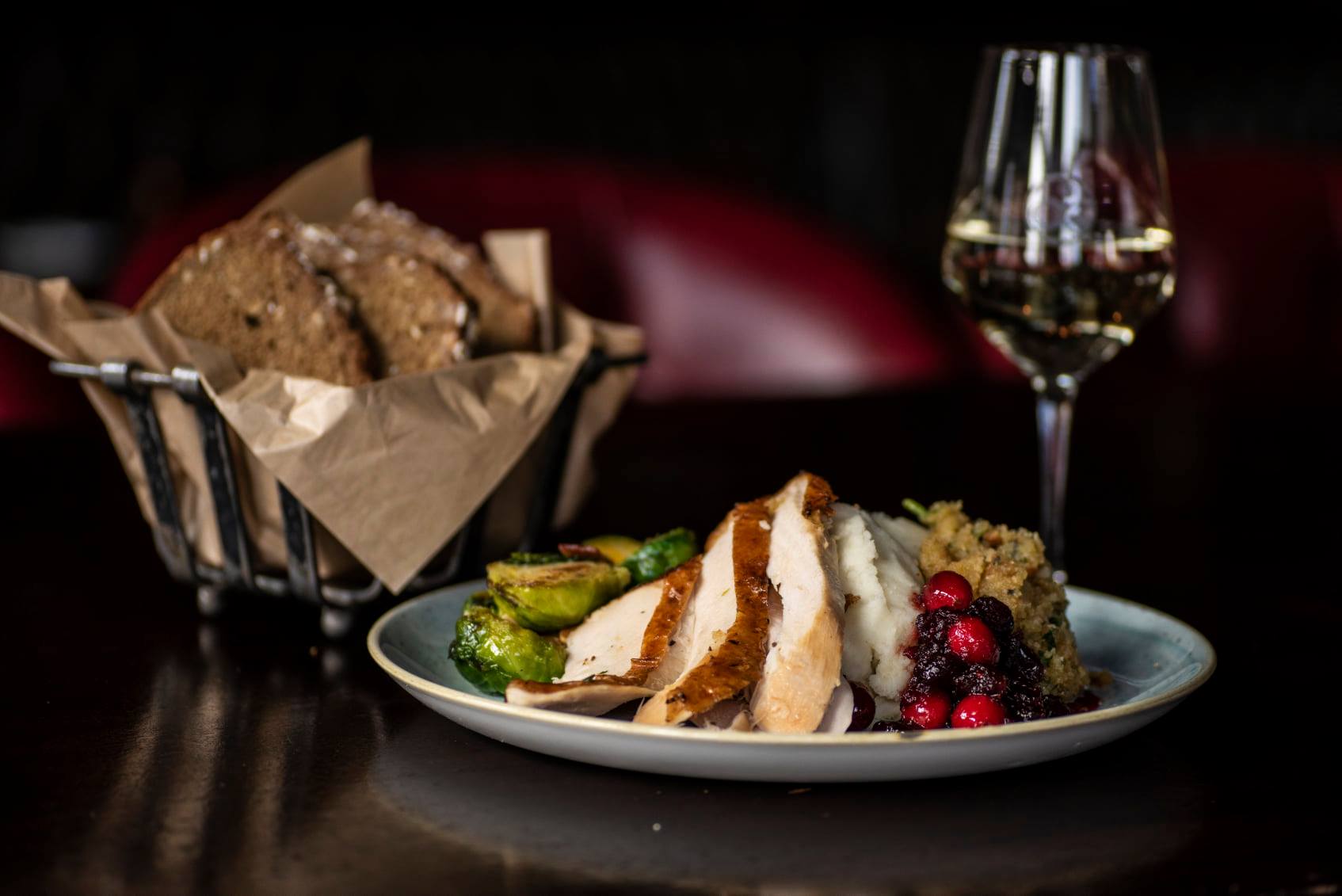 In the spirit of giving, from November 27 through November 29, Shop for Ireland will also offer savings of 25 percent off all jewelry, and up to 70 percent off select clothing, souvenirs, and gifts. Just in from the Emerald Isle is a wide selection of new merchandise including:
A "Merry Guinness Christmas" selection of hoodies, shirts, and totes
Watervale Christmas Ornament collection, including the Irish Shamrock Plaque Family, the Guardian Peace Angel, and the Crock O' Gold
 A selection of face masks to suit all seasons, including Christmas-themed and shamrock masks
From Man of Aran, and inspired by more than 200 years of Irish crafts – Warm and wonderful White Hatch Stitch Fleece Gloves, Beanie and snuggle-worthy Snood
From The Quiet Man – Our popular flat caps in 10 different styles and sizes from small to X
Each Monday through Thursday, Raglan Road also offers Disney annual pass-holders 10 percent off food and merchandise.
Plan early to book a table for a fun, delicious, and socially distanced Christmas Dinner on December 25 from 11 am through closing. The menu ($28.95; $14 for children ages 9 and younger) will feature butter and herb-roasted turkey, roast garlic mashed potatoes, duck fat roasties, honey-glazed carrots, bacon-braised Brussels sprouts, sausage-and-walnut stuffing, and red wine jus with cranberry sauce. Guests also can choose from Raglan Road's regular menu. The live music and dance show will begin at 4:30 pm and continue through the evening. You won't want to miss this fun, authentic Irish Christmas at Raglan Road.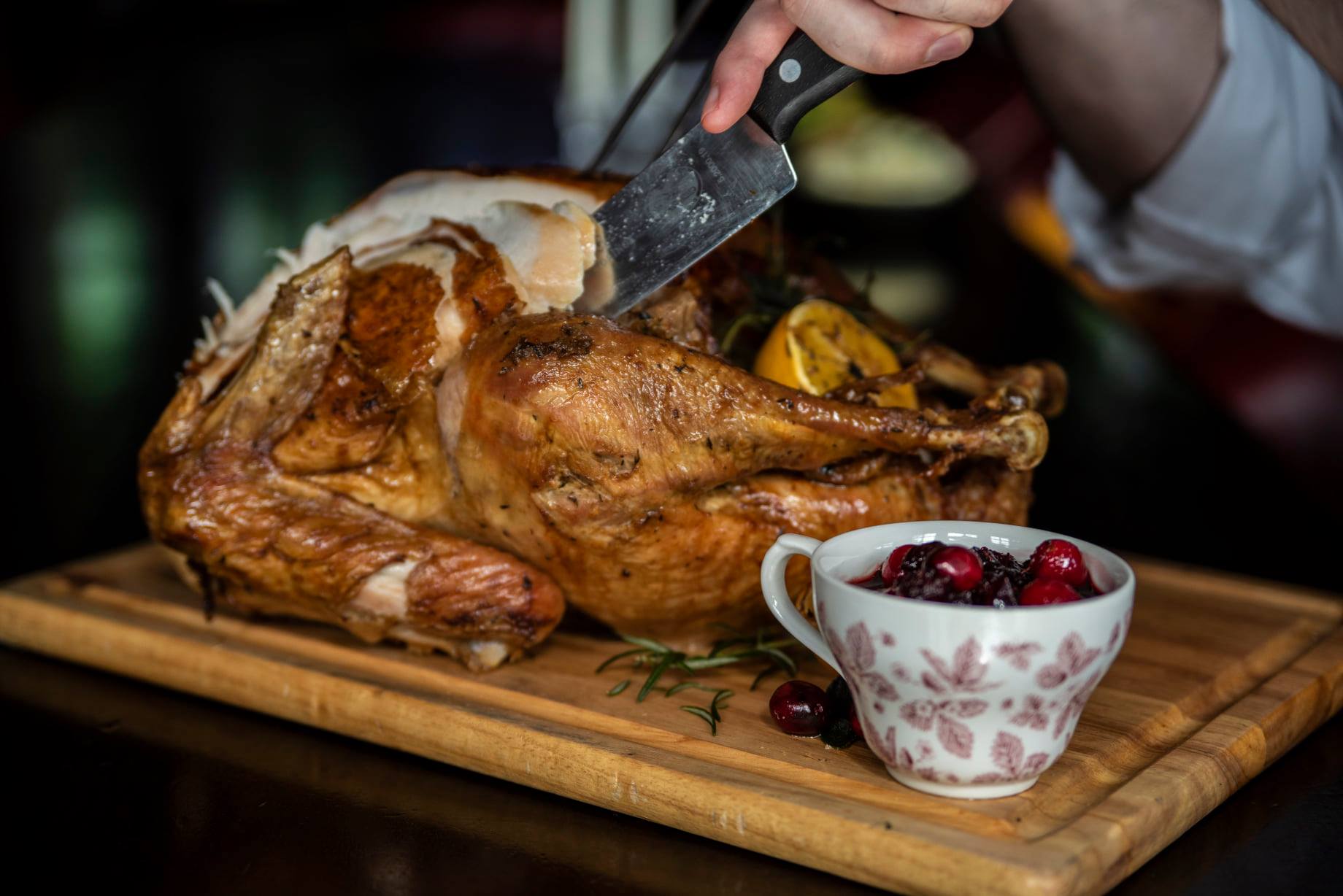 Though restaurant guests won't have to lift a finger for their Christmas celebration, Delahunt remembers fondly the kitchen traditions that were part of his growing up in Ireland. "My mother would make Christmas puddings and cakes for the whole parish," he recalls. "It was our tradition that everyone living under the roof would take a turn at stirring the Christmas pudding. It was considered bad luck were the pudding to be cooked without having been stirred by everyone in the family."
Happy holidays and Merry Christmas to all, from Alan and everyone at Raglan Road!
As always, Cooke's of Dublin, the Irish quick-service restaurant adjacent to the pub, will offer traditional favorites like Dublin-style fish & chips, burgers, and savory pies to carry out, eat in or devour at an outside table from 11 am to midnight.
Owned and operated by Irish partners John Cooke and Paul Nolan, Raglan Road features traditional Irish dishes and new creations with a Celtic twist. The restaurant's warm interior of aged walnut and mahogany woods from old Irish bars and churches was built in Ireland and shipped to Orlando.
Live entertainment nightly includes a suite of shows featuring Irish bands and dancers. Guests also can enjoy shows beginning at noon during the weekend Rollicking Raglan Brunch.
Dinner is served from 4-11 pm on weekdays; Saturday and Sunday Brunch from 11 am-3 pm. See more at www.raglanroad.com or call 407-938-0300, and be sure to Follow @RaglanRoadPub.
 To support all of the region's family-owned businesses, be sure to Like and Follow the Facebook page, and enjoy a daily inside look at this wonderful destination.
#SupportCFLTourism