Will you be exploring Orlando's Most Dynamic Neighborhood this August? As the sizzling summer reaches its peak, International Drive is gearing up for an unforgettable month filled with exciting events! From family-friendly extravaganzas and popular convention shows, to unbelievable nightlife and events straight out of a Foodie's dream – there's something for everyone on I-Drive.
Whether you're a local looking for a dose of excitement, or a visitor eager to explore the heart of Orlando, there's no better place to savor every last minute of summer fun than on I-Drive! So, grab your calendar and mark down these must-attend events happening along I-Drive this August.
The Orange County Convention Center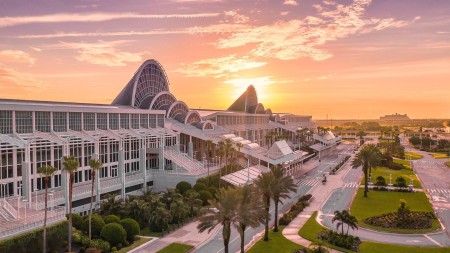 The Orange County Convention Center is one of the nation's largest meeting and convention facility, and this month many popular convention shows are returning with the promise of a productive and fun-filled month in the heart of Orlando!
The Florida Kids and Family Expo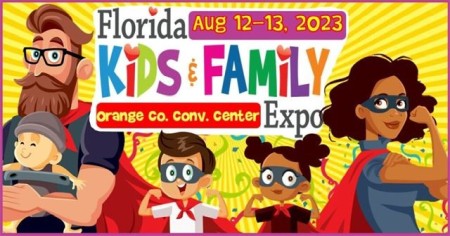 This event was founded in 2014 by two Central Florida moms who wanted to help other families find services, products, and more to enjoy in Central Florida. Each year this expo merges various local exhibitors with fun-filled activities for kids to enjoy for a day full of discovery and fun for the whole family!
With over 200 exhibitors featuring schools, products, services, entertainment and more, plus giveaways and activities like animal interactions, character meet and greets, pony rides, live shows, games, and so much more – this show is so packed full of fun that there is simply too much to list – you'll have to attend to experience it all for yourself.
The event will be happening on Saturday, August 12th and Sunday, August 13th. Tickets to attend are just $8 if purchased in advance or $15 at the door, and most activities are included with admission. Get all the details about this year's Florida Kids and Family Expo and get ready for a fun-filled day that will surely set your family up for an exciting and eventful year in Central Florida.
Florida Wedding Expo

Save the date for August 13th and head to the Orange County Convention Center from 12 pm to 5 pm for the Biggest Wedding Expo of the Year! Voted #1 Best Wedding Expo by Orlando Magazine, you're sure to find everything you need to make your dream wedding a reality, all in one day.
This event features various exhibitors offering products and services for your big day, you'll enjoy special pricing and offers only available at the show for huge potential savings!
Plus, with a Mimosa and cash bar serving drinks, and caterers, cake, and specialty food vendors offering samples throughout the event, you're sure to stay fueled up for fun while crossing off items from your wedding planning to-do list! From a fashion show to a Visit the Venue Experience, and over a hundred giveaways ranging from honeymoon packages to wedding services and more – if you're a bride-to-be, you cannot miss this expo.
Learn more about what a day at the Bridal Wedding Expo has in store for you, and get your tickets today!
Orlando Boat Show

Are you a boat enthusiast? If a day on the water is your paradise the Orlando Boat Show is a must-attend annual event, and it returns to the Orange County Convention Center on August 18th through the 20th.
There's a reason this show is known as Central Florida's Premier Boat show, featuring over 400 boats, 20 dealers representing over 80 manufacturers, a seminar stage, and fun activities for the whole family! As you browse the latest and greatest in the boating industry, watch Twiggy, the water-skiing squirrel, and enjoy activities like a live catch and release and new this year, a Hook The Future "Kids Fishing Clinic", where each participating child will get a free rod and reel to bring home! Get ready to take your boating game to a new level at this popular expo.
Get all the details and snag your tickets today!
Central Florida Home Expo

And finally, to finish off a busy and productive month, The Central Florida Home Expo will be setting up shop at the Orange County Convention Center on August 26th and 27th, bringing with it everything you need to make your next home improvement project a huge success.
Enjoy browsing the latest in products and services for home improvement as you meet and mingle with professional local, regional, and national experts in remodeling, building, landscape, and more! Attendees will have the opportunity to meet contractors face-to-face, so they can confidently select professional, reliable expertise for their upcoming projects!
This expo is packed with wall-to-wall displays and exhibits featuring all of the latest trends in home improvement. Whether you're looking for expert advice or inspiration for your next project, you'll find what you're looking for and more for your next home improvement project.
Visit Orlando's Magical Dining

Magical Dining is back and better than ever! If you're a Foodie who finds themselves in Orlando during Visit Orlando's Magical Dining event, you've struck luck! This event is a favorite of locals, visitors, and Orlando restaurant owners!
From August 18th to October 1st, enjoy six week or 45 delicious days of dining in Orlando! During this event, participating restaurants offer a three-course prix-fixe dinner with tiered pricing set at just $40 to $60 for guests to enjoy, with up to $2 from each meal benefitting one or more local nonprofits that help people in need. This year, over 20 of I-Drive's most popular dining destinations are participating, plus many others in the surrounding area! Start browsing participating restaurants now and map out where you'll be restaurant hopping during this foodie-favorite event happening on I-Drive this August.
Also, be sure to browse hotels and resorts along I-Drive that are participating in Magical Nights, offering deals on your stay too!
Summer Fun at SeaWorld Orlando
Summer isn't over yet! Savor the last moments of summer fun at SeaWorld Orlando!
Summer Spectacular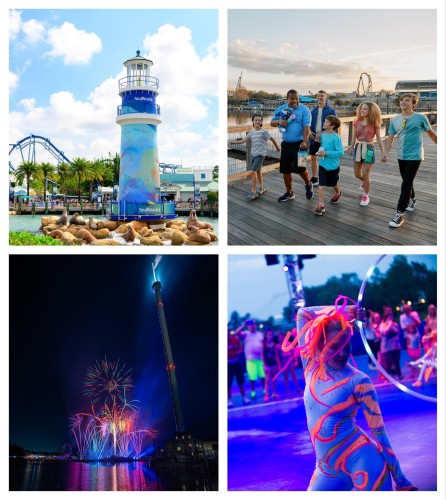 No place does summer nights like SeaWorld! When the sun goes down, the night comes to life during their annual Summer Spectacular event that allows guests to stay late all summer and immerse themselves in exotic worlds of light and music while experiencing SeaWorld's top attractions in a whole new way! Dance the night away with world-class DJs for a family-friendly party beneath the waves, and then end the night with Ignite – a fireworks spectacular that brings the brilliance of the sea to the sky above. Plus, on Saturdays and Sundays, there are free concerts to enjoy. You can find the lineup of shows here.
Craft Beer Festival

The fun is brewing with yet another foodie-favorite event returning to Orlando this August – SeaWorld's Craft Beer Festival kicks off on July 28th and runs every weekend through the entire month of August! Every Friday, Saturday, and Sunday, this festival features more than 100 craft brews, wines, seltzers, and cocktails, plus an unbeatable mix of domestic and local Florida favorites! This year there will be over 20 food items that have been expertly prepared to match your preferred brew, making it the ultimate opportunity to sip and savor all day long at one of Orlando's top destinations! Enjoy festive entertainment, cold beer, and savory dishes during your trip to SeaWorld this August for the perfect final sips of summer fun on International Drive.
Enjoy a Night Out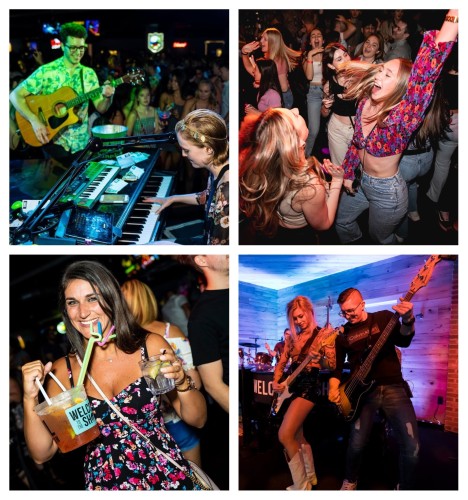 What's a trip to International Drive without enjoying a night out?! Howl at The Moon is one of I-Drive's premier nightlife destinations, offering bucket drinks, dueling pianos, and impeccable vibes for a night out that always turns out to be a 'singing, clapping, stomping, dancing on the piano, kinda night!' This August they'll be hosting two special events:
Emo Night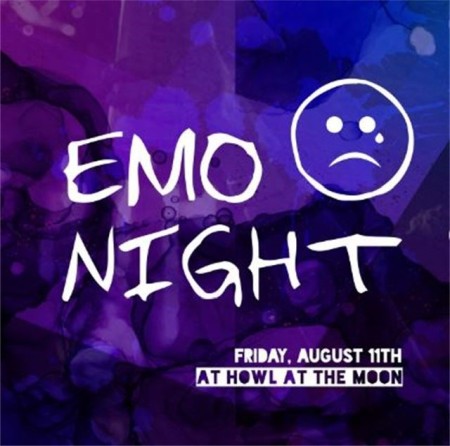 On August 11th, head to Howl at the Moon to party, scream, dance, and rage to all of your favorite emo and pop punk songs! There will be dancing, drinks, giveaways, and more!
Summer Fest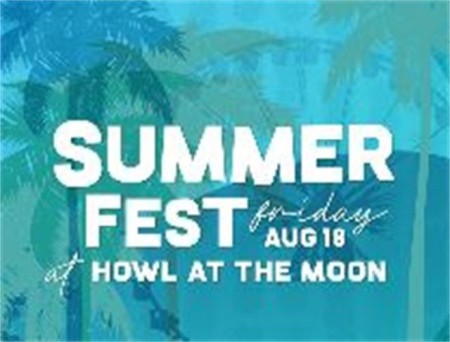 Music Festival season is in full swing, but if you weren't able to snag tickets to see your favorite bands, head to Howl at the Moon's Summer Fest event on August 18th to hear their house band play all your favorite songs! They've challenged their house band to try their best pop, indie rock and rock-n-roll personas to make you feel like you are right in the middle of Bonnaroo or Lollapalooza. It's sure to be a night out to remember in the heart of Orlando! So save the date, unpack your favorite flower crowns and crochet top, and get ready for one awesome party!
Glow to the Max Party at Max Action Arena
It's a back-to-school neon party that has all the makings of a night out in Orlando that will have you and your crew glowing … literally! The party starts at 8 pm on August 25th at ICON Park's Max Action Arena. Here are just some event highlights:
Half Off Drinks
Half Off Attractions
$6 Jell-O Shots
$5 Spin-The-Wheel
Live Dj
Games
Prizes & more!
Get all the details here.
As always, when it comes to nightlife and entertainment on I-Drive, there's no shortage of options for an unforgettable night out. Browse all the nightlife events and live entertainment happening on I-Drive this August and you will surely find something that sparks your interest! Summer isn't over yet! Don't let summer slip through your fingertips without savoring every last minute of it in Orlando's Most Dynamic Neighborhood.
Whether you're being productive with a fun-filled day at an expo, saving and savoring some of the area's top dining, sunshine sipping at one of Orlando's top attractions, or hitting I-Drive for an exciting night out, your August is sure to be action-packed and full of new experiences on International Drive. Browse the full calendar of events today and start planning for an exhilarating August in the heart of Orlando!