August is here and although for many August means the end of summer, here on I-Drive things are just starting to heat up! Get in on the action, with exciting events going down on I-Drive all month long. Check out all of the August 2021 happenings on I-Drive
Orlando Improv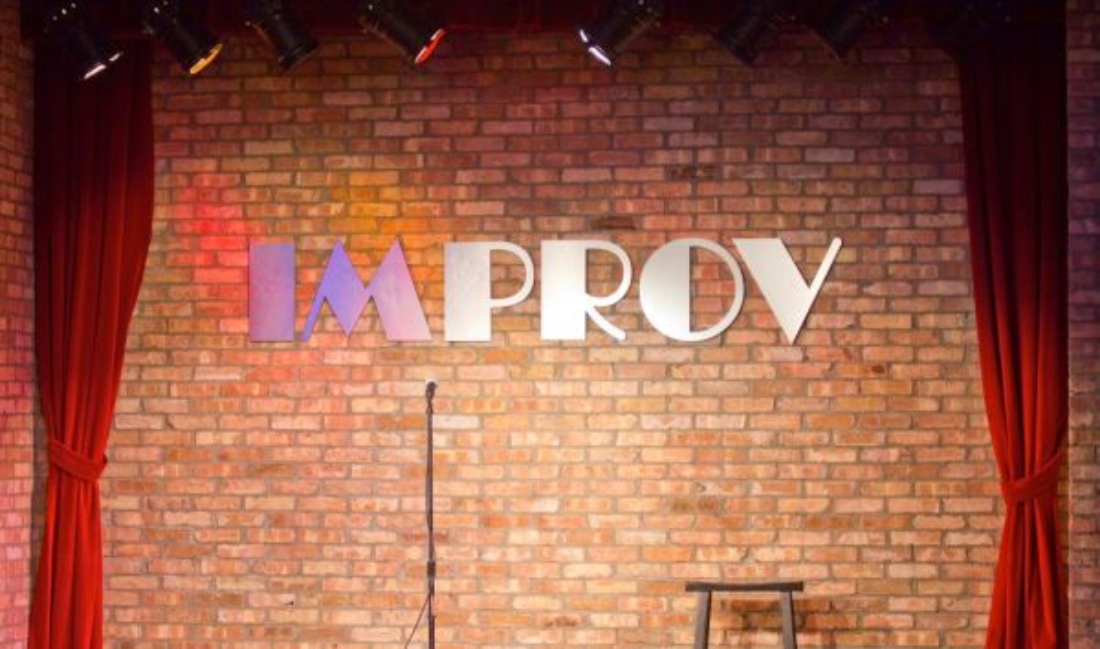 Dinner and a show with enough laughs to go around; Orlando Improv is one of the most popular spots for a night out on I-Drive, welcoming some of the biggest names in comedy to their stage, as well as supporting local talent right here in Central Florida.
This month, they've got quite a few headliners that you won't want to miss:
One of the best-known comedians for the last thirty-five years, Jon Lovitz, taking the stage, tonight, August 12th.
Then, highly recognizable stand-up comedian D.L Hughley will perform from August 13th – 15th, followed by Michael Blasutein, an internationally touring comedian, an accomplished actor, and award-winning writer, who will perform live on August 19th!
On the weekend of the 20th, America's Favorite Husband Steve Trevino, will take to Orlando for a live performance at Orlando Improv. If you're looking for an edgy yet refreshing worldview, natural entertainer and comedian Vince Taylor will take the stage on August 22nd.
For the Karaoke lovers, Comedian & National Radio show Host, Rickey Smiley, is taking over the Improv for a riotous night of "Karaoke & Comedy" on August 23rd.
Closing out the month on a high note will be social media sensation Joselito Dapuppet, performing on August 26th, and finally, raw, real, and wickedly-hilarious, "Kountry" Wayne will take the mic on August 27th through the 29th.
Get all the details about each of these comedians taking on Orlando this month, and plan an epically hilarious night out in the heart of Orlando when you start out the August 2021 happenings on I-Drive with some laughs.
Tin Roof Orlando

Aside from nightly live music, comedy nights every Tuesday, and cold beer served with delicious grub, Tin Roof Orlando, located at ICON Park, will also be hosting some fun special events this month.
On Saturday, August 14th at 12 pm head to the Green Room for a Tropical Themed Brunch featuring Key West Rhythm Section, and on August 20th get ready to enjoy South Florida's #1 Drag Bingo and laugh until your face hearts, with some raunchy and hysterical bingo. Each ticket purchased for this event includes 1 free beer or well cocktail. More details can be found here.
Check out all of the exciting entertainment set to take the stage at Tin Roof Orlando this month, and plan to get in on the good times!
Hard Rock Orlando

If you're looking to rock out at Hard Rock Orlando this month, don't miss these popular artists hitting the stage later this month:
On August 19th
Columbian Latin pop and Tropicana-themed pop musician Fonesca teams up with guitarist/vocalist of the '80s Columbian rock band Polygamy, Andrés Cepeda, on their Compadres Tour.
On August 20th, Internationally known Kesha will be performing live!
And finally, for all of the Rush fans out there, be sure to catch "Primus: A Tribute To Kings" performing Rush's entire classic album, A Tribute to Kings on August 30th!
The Orange County Convention Center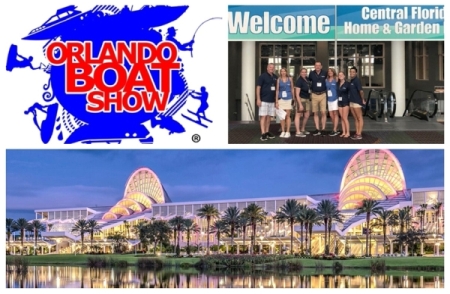 Two can't-miss events will be setting up shop at the Orange County Convention Center this August!
On August 27th – 29th, catch the popular Orlando Boat Show, and if you love boats this is a must-attend event. Central Florida's Premier Boat Show has over 500 boats, featuring 17 dealers that represent over 50 manufacturers, and a seminar stage! Be sure to bring the whole family along, because there will be great activities for kiddos around the event as well! Attend this year to see the first ever 'Fishing Zone', a booth area loaded with freshwater and saltwater fishing tackle, lures, clothing and fishing gear.
And a favorite among locals, The Central Florida Home Expo will also be happening on August 28th – 29th. This event offers everything for your home improvement projects, allowing you to view and interact with the industry's hottest home and garden products, and even speak with professionals who can help advise and inspire your next home project. Get all the details today!
Summer isn't over just yet!

If you're looking to indulge in every bit of summer fun before summer ends, be sure to check out SeaWorld Orlando's Electric Ocean celebration and Fun Spot America's HUGE Summer Event, still going on!
When the sun goes down, the night fires up at SeaWorld's Electric Ocean. Stay late all summer to immerse yourself in exotic worlds of light and music, and experience your favorite SeaWorld attractions in a whole new way. Join playful, glowing sea creatures and world-class DJs for a family-friendly dance party beneath the waves, ending with a fireworks and fountains spectacular, Ignite! Get all the details. This event will only be going on through September 6th, so don't miss it!
**If you visit SeaWorld before August 12th, be sure to head to Mamas Pretzel Kitchen to pick up a FREE 12oz beer! Details about this special can be found here.
Fun Spot America's Huge Summer Event… is everything you think of when you think, "summer!"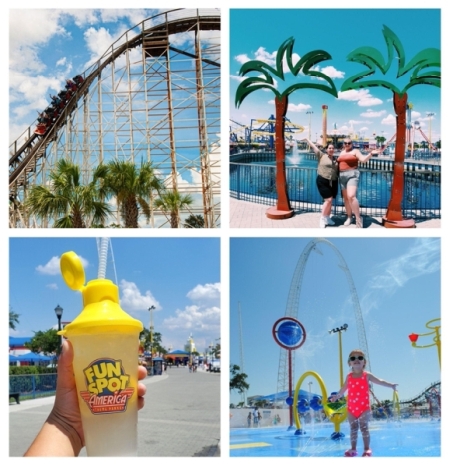 Bring on the fun times and good vibes at Fun Spot America through September 6th, where you'll enjoy a retro feel to their parks, complete with summer-themed photo spots, in park decor, new and delicious food and beverage concepts, a brand new attraction, and more! If the family needs just a little bit more summer fun before summer is over, a trip to Fun Spot America this month is a must!
Summer might be coming to a close, but things are just heating up with these August 2021 happenings on I-Drive! Get in on the fun, see a full lineup of events going down on I-Drive and start making plans for an unforgettable month in the heart of Orlando!