Just announced –  Aquatica, SeaWorld's water park, is putting in a brand new water slide, expected to be ready for guests by spring 2018. The new Ray Rush will be a family raft experience with riders traveling through enclosed tubes and transparent spheres before encountering an open-air half pipe shaped like a manta ray.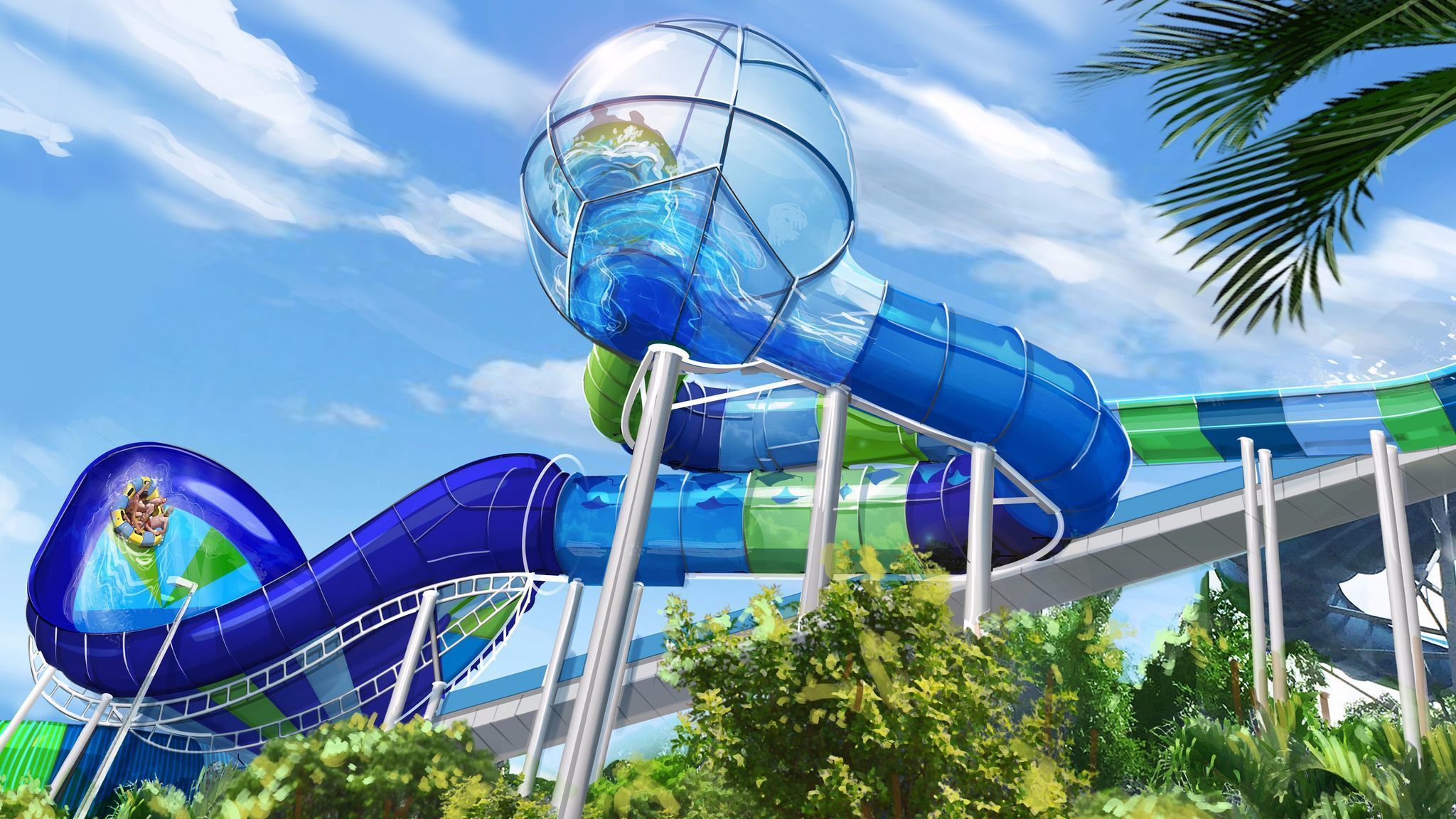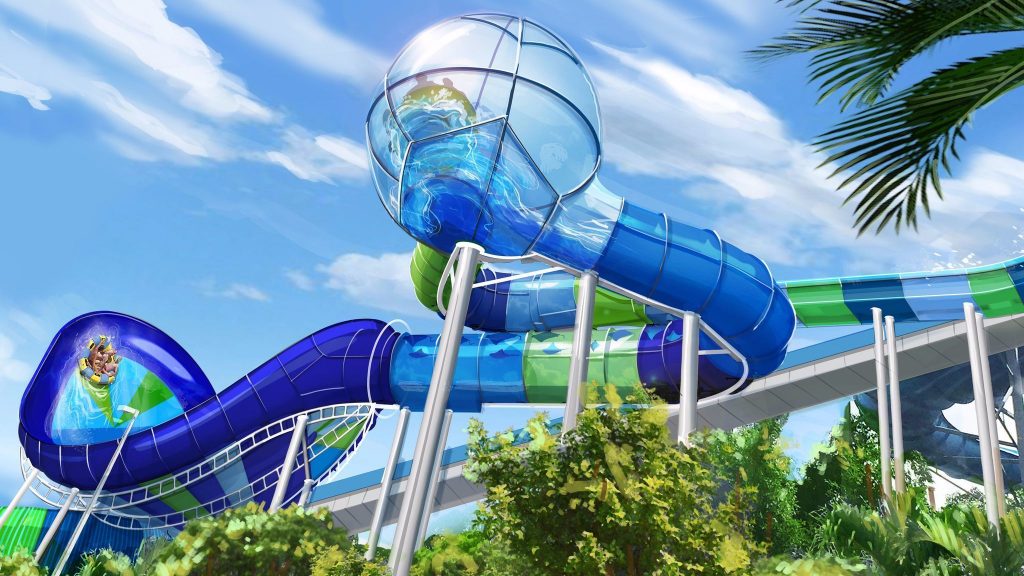 "It's the first time that you're going to see these elements combined, here in the state of Florida, on any water slide," said Cathy Valeriano, Aquatica vice president.
Ray Rush will go up on the northern end of the attraction. It will take the place of HooRoo Run, a straight-shot raft ride, which will close permanently Oct. 31. The new ride will take off from the same existing tower as Walhalla Wave, which will shut down temporarily after Oct. 31. It will reopen with the launch of Ray Rush.
The footprint of Ray Rush will be wider than that of HooRoo Run. Construction will cause modifications to the perimeter road, but it won't affect the attraction's parking areas, Valeriano said.
Ray Rush also will share a splash-down pool with Walhalla Wave, she said.
"The trajectory in which you'll come down does expand our bottom pool by 10 feet," she said.
The ray-shaped section of the ride will be visible from the road that leads to the park's entrance.
"We're going to tease you a bit as you come through. You'll hear the screams, for sure," Valeriano says.
Ray Rush's rafts will have a capacity of four people, and riders must be at least 42 inches tall.
"We have a very high demand for family thrill in our park," Valeriano said. "We are very family-oriented." She said about 75 percent of Aquatica's visitors are in the 42-inch tall range.
"If you experience that with your child and [are] able to see that expression on their face instead of maybe hearing it from down below … you're never going to forget, and you're not going to want to miss that," Valeriano said.
Ray Rush will be the first new slide at Aquatica since Ihu's Breakaway Falls, a multiple-lane drop slide, opened in 2014.