The end of spring in Central Florida means cool mornings, warm days and fewer visitors. It is also the time of the year when locals bask in the best weather the Sunshine State has to offer. All this translates into a flurry of Floridian outdoor festivals, fresh fruit, and fly balls, specifically in Polk County.
We Built This City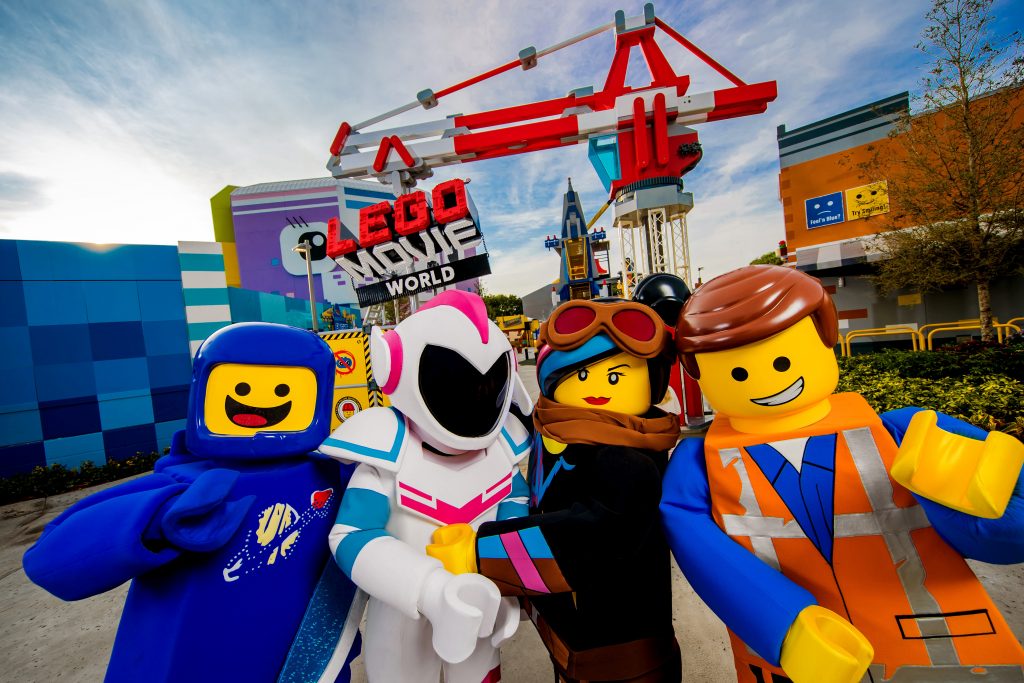 Ongoing is the premiere of LEGOLAND Florida Resort's newest land, LEGO Movie World. Opened March 27, the land incorporates elements of the smash hit "The LEGO Movie," as well as the sequel, "The LEGO Movie 2: The Second Part," and continues the park's focus on play-centric interactive experiences. LEGOLAND Florida Resort is located in the heart of Central Florida, Winter Haven.
Kids can hop aboard Emmet's Triple Decker Flying Couch on The LEGO Movie Masters of Flight ride. Whisked away thanks to a full-dome virtual screen, riders fly along with characters from both the first and the second movies.
Entering through a rainbow portal to join in the fun, Unikitty's Disco Drop sweeps guests to the tiptop of Cloud Cuckoo Land, then drops, spins and bounces them back home, all while basking in Unikitty's many personalities.
Recalling the end of "The Lego Movie," the Battle of Bricksburg features the aliens from the DUPLO line who invaded during the movie. Here, riders can stop the invaders by spraying water at targets, preventing them from stealing LEGO bricks.
From there, guests can finish off the day in downtown Bricksburg, the home of Emmet's Super Suite, a character meet-and-greet experience where guests can hang out with Emmet and all of his friends inside his apartment, or stop into the Taco TuesdayEveryday eatery for a quick bite. The downtown area also has a space-themed playground structure inspired by Benny's spaceship, plus special photo opportunities.
Built for kids ages 2-12, LEGOLAND Florida Resort is a multi-day vacation destination includes an interactive, 150-acre theme park with more than 50 rides, shows, and attractions plus a water park, the 152-room LEGOLAND Hotel and the 166-room LEGOLAND Beach Retreat. For more information, visit www.legoland.com/florida.
Catch America's Pastime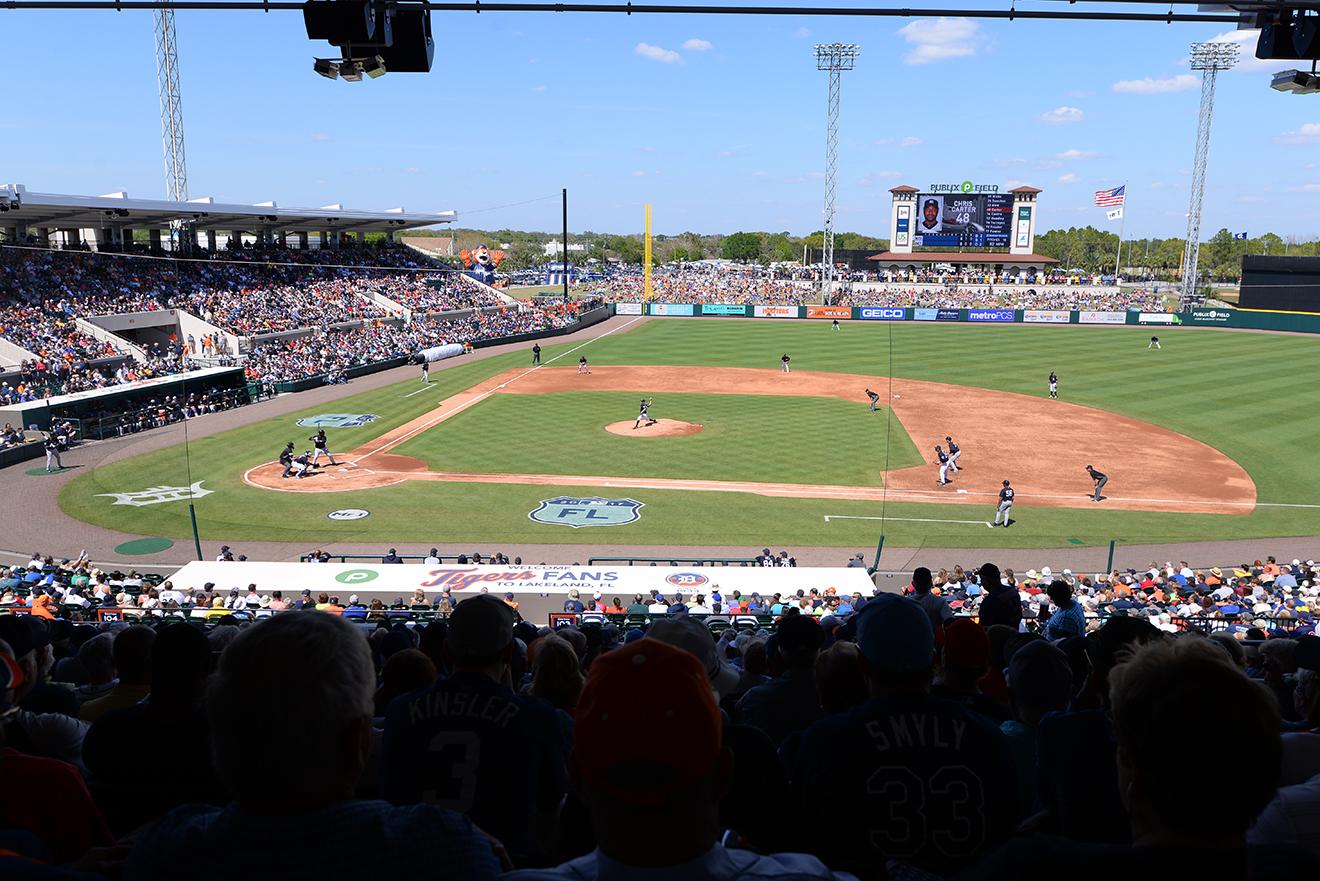 For more than 80 years, Major League Baseball's Detroit Tigers have called Lakeland their home for Spring Training. Once the Boys of Spring return north, the Lakeland Flying Tigers, a minor league team affiliate of the same Detroit Tigers, takes their place on the field.
The team name, the Flying Tigers, is a nod to their location, once an airfield where the World War II pilots who fought over Europe were trained. In fact, a hanger remains from that airfield behind the stadium.
The stadium, though, is an attraction unto itself. Fans recently selected it as the best Spring Training ballpark in Florida. The park features a hillside berm in centerfield, giving families a chance to spread out a little to enjoy the game; a kid's playground complete with a wiffle ball field centered around a 27-foot inflatable Tiger bounce house; and the exclusive 34 Club, whose upscale offerings include a bar, seating and an all-inclusive buffet.
The Flying Tigers play 64 home games a year as part of the Florida State League. Tickets are available by calling (863) 686-8075 or by visiting LakelandFlyingTigers.com.
Enjoy U-Pick Season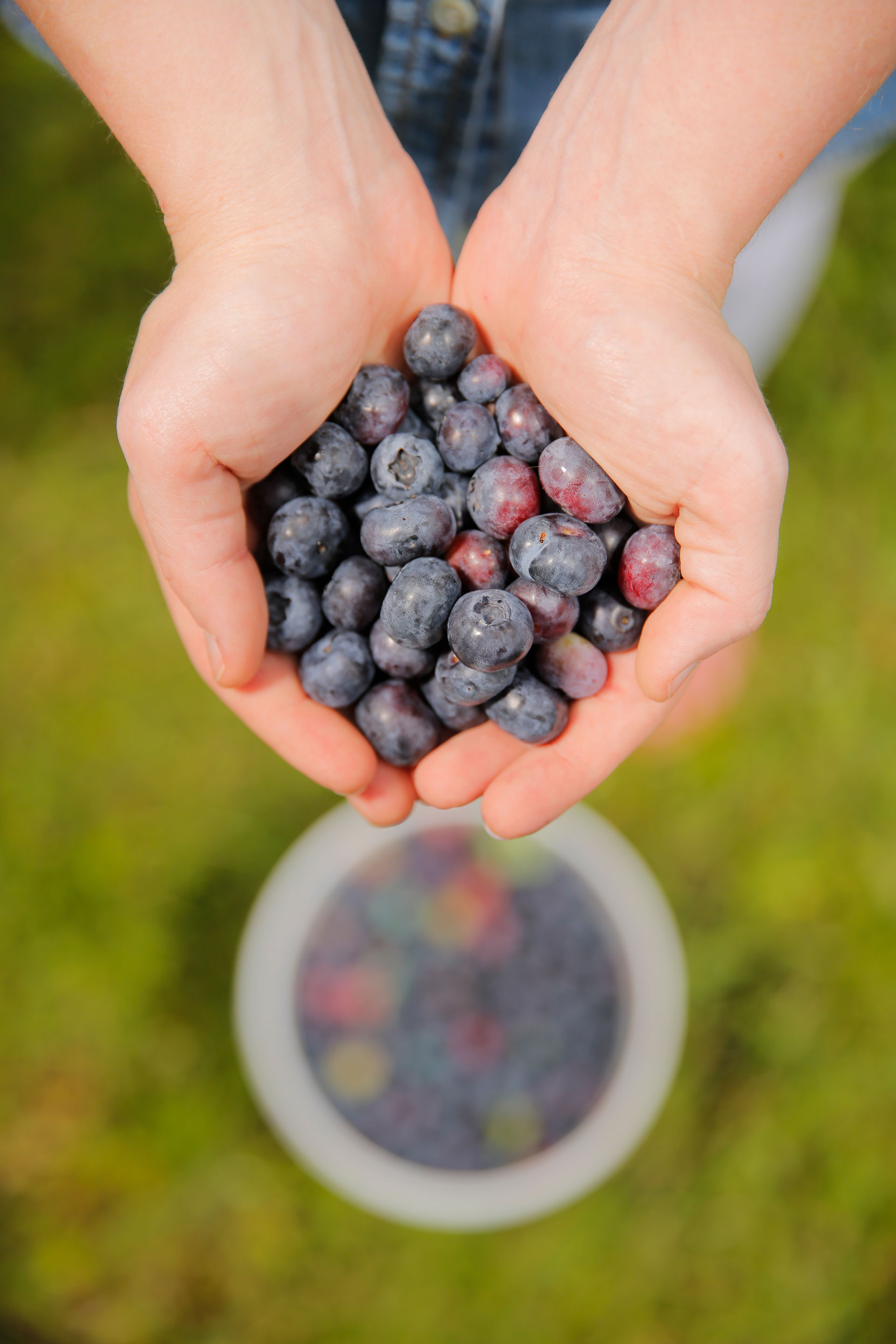 Believe it or not, it is berry season in Central Florida. From blueberries to blackberries, a plethora of sweet goodness is available at farms in Polk County. Whitehead's Blueberry Farm, with more than 30,000 blueberry plans on 15 acres, has all the blueberries you can pick and charges by the pound. Located at 1024 Macon Road in Winter Haven, the farm is closed Sundays and Mondays. For more information, visit sites.google.com/view/whiteheads-blueberry-farm/home.
Other farms in Polk County include C&W Farms in Lakeland, offering five varieties of pesticide-free blueberries and two varieties of thornless pesticide-free blackberries to pick. Closed Mondays, more information on C&W can be found at www.cwblueberries.com. There is also Shady Oak Farm, located in Lakeland, that offers a wide array of seasonal U-pick offerings. More information on this blueberry farm can be found at www.lakelandberries.com. And please remember to check all the grower's websites before visiting.
Reigning from on high
Since the 1920s, the gray marble and pink coquina rock of Lake Wales' world famous Bok Tower have towered over Central Florida. Surrounded by 50 acres of luscious vegetation and gardens on top of one of the highest points in peninsular Florida, the sight of the tower alone is worth the visit.
Then there are the bells.
The tower is a carillon, an instrument comprised of bells played by a keyboard. Dubbed by many as "The Singing Tower," live concerts are held daily.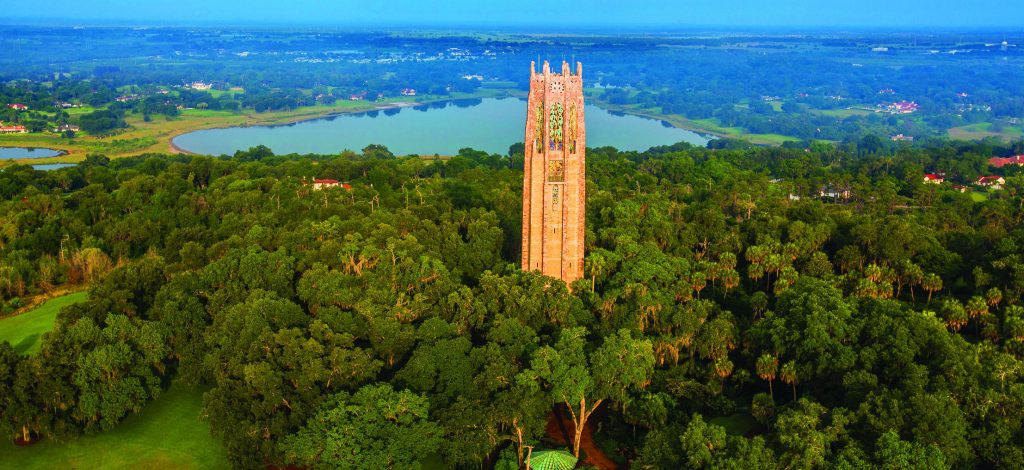 Not to be missed this time of year are the Spring Bloom Festival Walking Tours that celebrate Mother Nature with a full calendar of events or the beautiful floral displays in each room of Pinewood Estate, a 20-room, Mediterranean-style 1930s one-time winter retreat on the grounds.
During Spring Bloom Festival, visitors can observe more than 150 varieties of camellias and hundreds of azaleas along with nun's orchids, irises, coral bean, Mexican flame vine, and other flowering plants as they create an explosion of color throughout the gardens. Guests are encouraged to return throughout the bloom season to experience the ever-changing palette of colors.
Volunteer garden guides lead visitors on a walking tour, sharing information while leading from the Visitor Center to the Singing Tower.
Pinewood Estate will blossom with specially designed floral displays located throughout the retreat. The estate is open for historical tours daily for an additional fee.
For information, visit www.boktowergardens.org.
So don't let the warmer days of spring or early summer chase you away from Central Florida's Polk County. From a night at the ballpark to a stroll through sun-kissed berry crops, there are still plenty of ways to enjoy the best that Florida has to offer.