To celebrate the 50thanniversary of the Apollo 11 moon landing and the launch of our new look website here's an out of this world give-away from our friends at Kennedy Space Center.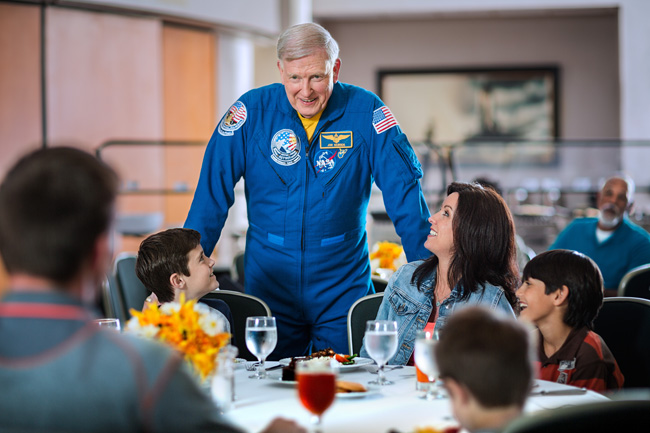 Your family or group can win an inspirational lunch with a real life astronaut as part of a fantastic day out at Kennedy Space Center – the greatest space adventure on earth!
WHAT YOU WIN
ONE lucky winner will get *4 complimentary admissions* to the Kennedy Space Center Visitor Complex for a full day of adventure and a lunch date that your family or group will never forget!
*Admission includes all exhibits and shows, 3D films in IMAX theaters, Kennedy Space Center Bus Tour, Space Shuttle Atlantis, Shuttle Launch Experience,  & meeting an Astronaut – pretty darn cool!
*Admissions must be used on or before Dec 31st 2019
*CLOSING DATE FOR ENTRIES IS MONDAY AUGUST 5th 2019
FULL DETAILS OF HOW TO ENTER CAN BE FOUND HERE