Central Florida and its famous theme parks are wonderful until the crowds start making visitors feel a bit stressed. But just a short drive east, visitors can find a seaside setting that eases the crush of world-wide tourism while offering a touch of luxury. That is an oasis called Ponte Vedra.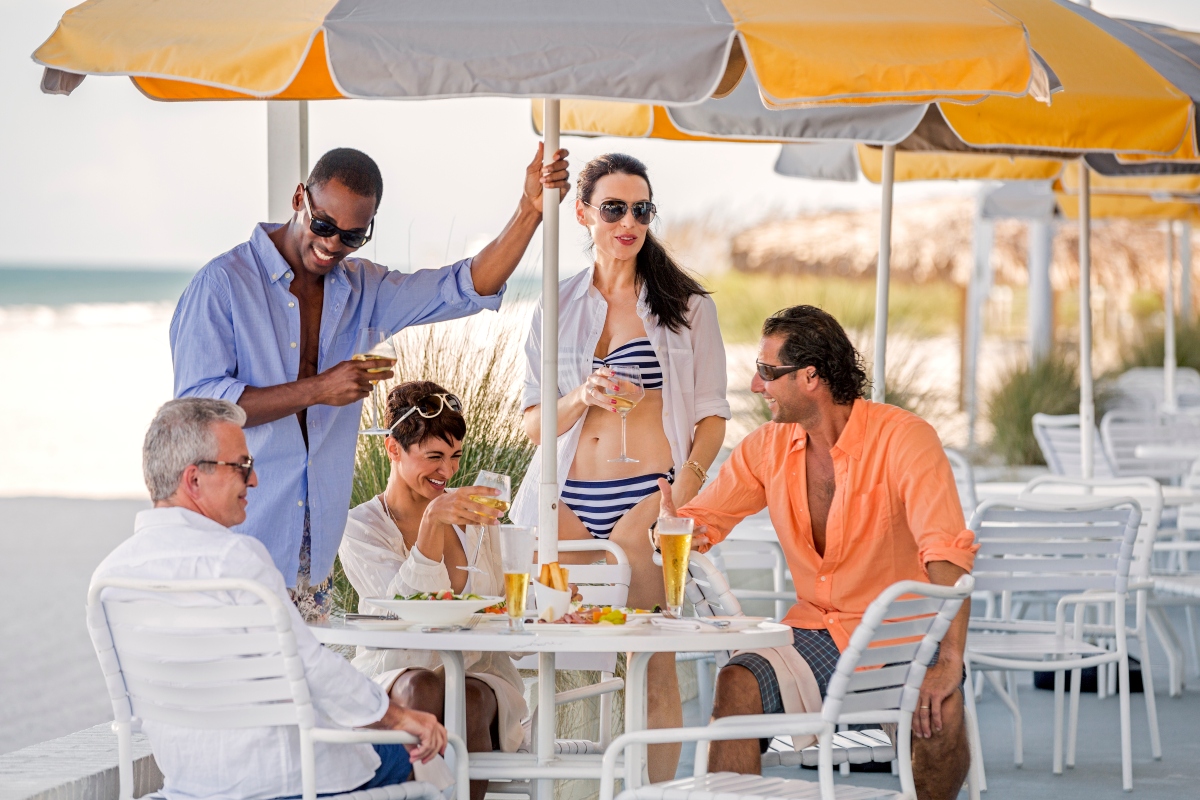 Ponte Vedra Beach on Florida's Historic Coast is about 20 miles north of St. Augustine. While St. Augustine features some of the best historic tourist attractions in Florida, sometimes the crowds can be a bit much for couples looking for more of a getaway. Ponte Vedra Beach offers romantic settings, secluded resorts, the finest dining, remote beaches, and unique outdoor options.
One of the greatest Ponte Vedra Beach traditions in terms of resorts is the Ponte Vedra Inn & Club. Situated on the beach at the northern reaches of St. Johns County, this resort was established in 1928 and it still possesses the amenities that harken the roaring 20s of a century ago.
Beyond the resort lodgings which feature many beach-front views, the Inn & Club offers guests world-class pampering with their top-of-the-line spa services in elegant settings that include more than 30,000-square-feet of space. Massages, facials, and pedicures are at your fingertips, along with a glass of champagne.
For those who seek the full Florida outdoor experience, the Inn & Club has tennis courts, 36 holes of golf and, of course, prime beachfront relaxation areas which also include pools if you want less challenging aquatic experiences.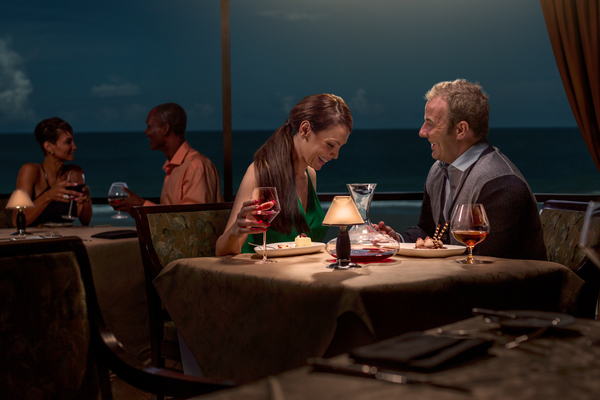 While the Ponte Vedra Inn & Club also offers shopping and additional guest amenities, it would be a mistake to overlook the venue's dining offerings where couples find themselves enjoying award-winning cuisine with equally breathtaking views.
In total there are more than a dozen different restaurants, lounges and grills at the Ponte Vedra Inn & Club and all are surrounded by the most beautiful vistas. The choices range from fine dining indoors to more relaxed and casual cuisine overlooking the Atlantic Ocean. Any choice is bound to increase romantic connections.
The same culture is present at TPC Sawgrass located in the middle of Ponte Vedra Beach off A1A. While Sawgrass is home to The Players ®Championship golf tournament every spring, the famous Stadium Course draws golfers all year round.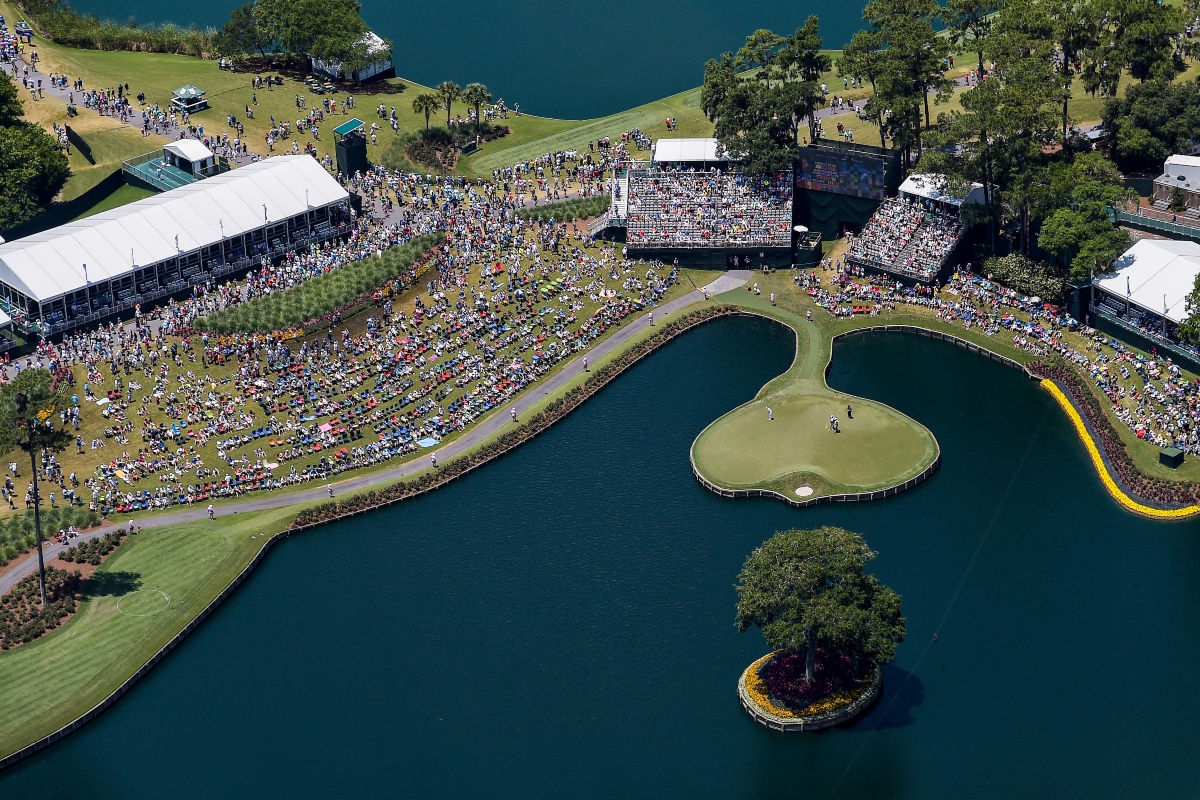 The TPC Sawgrass Clubhouse is not only home to trophy ceremonies and grand balls surrounding tournaments, but it also has established a reputation for some of the best cuisine in Florida. The Clubhouse overlooks the Stadium Course in a structure that resembles more of a 77,000-square-foot Mediterranean castle than a Sunshine state resort.
Sawgrass Marriott is home to more resort accommodations that also offer spas, fine dining, and live entertainment.
Ponte Vedra Beach has its own cultural vibe as well. The Cultural Center often has exhibits featuring famed artists and events. And the Ponte Vedra Beach Concert Hall near the southern end of the area also features up close and personal performances by national and international entertainers in a smaller, more intimate, venue.
There is so much more in the oasis that is Ponte Vedra.
If you're looking for the pure outdoors in your visit to Ponte Vedra Beach, nearly all your needs can be met at the Guana Tolomato Matanzas National Estuarine Research Reserve (GTMNERR) in the southern end of the area. Part of this magnificent preserve is set aside for research, but most areas of the park are open to visitors who want to kayak or fish on the Guana River or bike or hike on the many trails cutting through a wilderness where you'll come upon a wide variety of plant and animal species.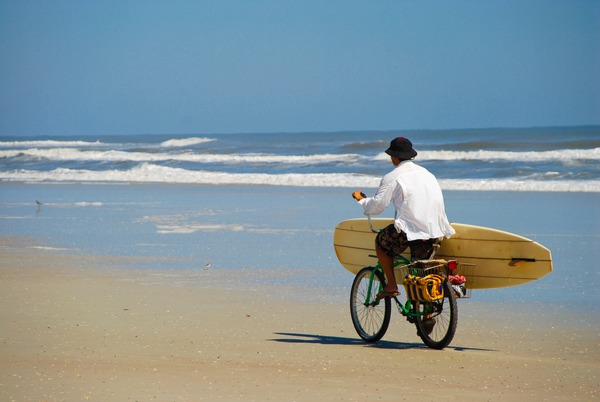 There are even three parking lots that run along Route A1A where motorists can park and then walk across the road to the beach. Since it's a preserve, there are no buildings on this shoreline so you get a chance to see Florida in its most natural state. The Guana beaches also are home to the most pristine shorelines and many beachgoers not only find shells but ancient fossilized shark's teeth.
Ponte Vedra Beach is a hidden gem on Florida's Historic Coast. And whether you're in one of the best luxury resorts on earth or up close to nature unlike any other place, an oasis called Ponte Vedra is truly the getaway from all other getaways.