Amelia Island is a world away from the Florida full of theme parks and attractions that many visitors experience. An easy 3-hour drive north of Orlando, this hidden gem has an old-world charm and small-town feel that soothes the soul. The perfect place to kick back, and while away a few days with an ocean breeze in your face and a spring in your step. While it is a small island, there is no small amount to do – so here are 10 visitor favorites so you can discover the best of what for Amelia Island has to offer.
1) Hit the beach.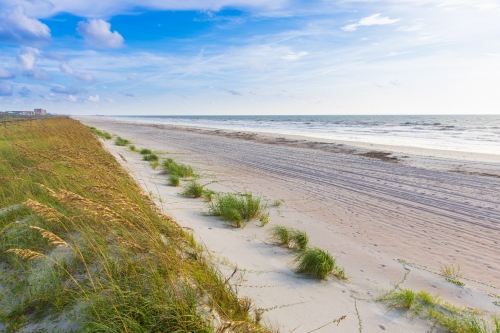 Thirteen miles of Atlantic Coast with plenty of public accesses and parking provide the chance to do as much or as little as you want, set to the backdrop of the waves. Walk out at sunrise for a view that you'll never forget, and take a look at five amazing beach spots.  Hunt for shells and shark teeth and, during the late spring and summer, possibly see a sea turtle during an excavation led by the Amelia Island Sea Turtle Watch.
2) Saddle up.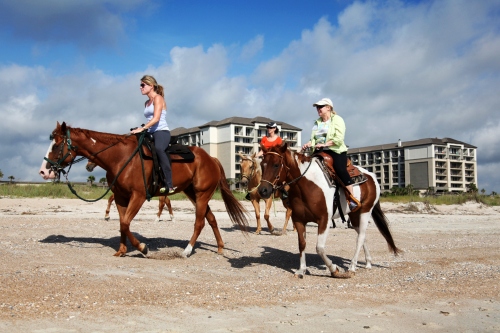 Ride a horse on the beach with Happy Trails Walking Horses, Kelly Seahorse Ranch, and Amelia Island Horseback Riding.  The wide stretches of hard-packed sand and the perfect matching of horse and rider make for a memorable experience. Take a look at this video where UK visitors are transported to "a scene from a Nicholas Sparks novel" on their beach ride.
3) Embark on an Amelia River Cruise.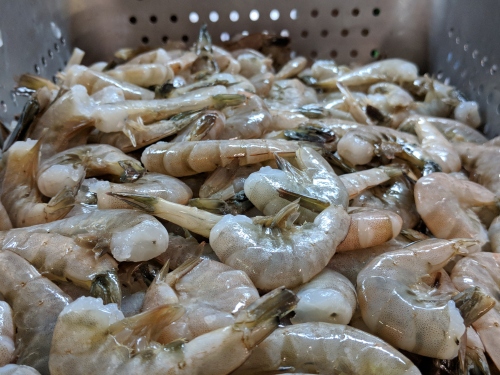 Shrimping Eco-Tours offer a hands-on experience deploying and retrieving a shrimp net. Your catch is displayed in an on-board aquarium and each of the creatures will be identified and released back into the wild. Other tours include the well-loved BYOB adult cruise with live music and the family-friendly sunset cruise.
4) Go to Town.
Once upon a time, Historic Downtown Fernandina Beach was the seaside resort for the rich and powerful Floridians.  Today the 50-block National Historic District's mix of beautiful old buildings, and independent restaurants is made for exploring, shopping, and dining for all.
5) Eat globally.
With close to 100 restaurants to choose from this barrier island is home to an eclectic mix of cuisines: Asian street food, Cuban, Italian, Spanish tapas, steakhouses, French crepes, New York-style delis, and of course, spots with local seafood. Amelia Island Restaurant Week, January 19-28, is the perfect time to sample the delights with signature events and special menus at special prices. Halfway through Amelia Island's top 10.  Is your itinerary full yet?
6) Go directly to jail (and learn something.)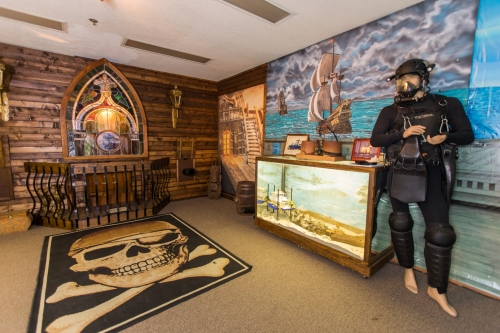 The Amelia Island Museum of History, in the heart of the Historic District and housed in what was once a jail, is the ideal point to explore the many stories of Amelia Island's thousands of years of history.  An interactive children's exhibit and a trip back to the Gilded Age are highlights. The Museum also operates the smaller Shrimping Museum on the harborfront, illustrating the families and traditions of the modern shrimping industry's birthplace, Fernandina Beach.
7) Get captured by a Fort.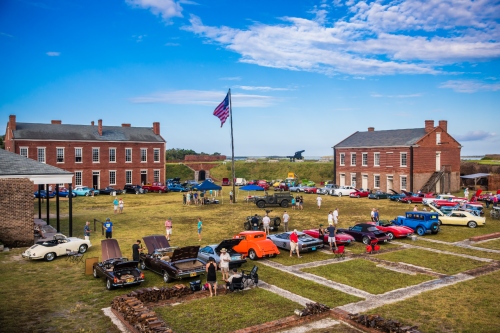 Fort Clinch  is regarded as one of Florida's best State Parks.  Drive in under a lush canopy road, bike on the trails, fish from the mile-long pier, or take a nature walk along secluded paths. The Fort takes visitors back in time to life during the Civil War. From the view from the ramparts to the blacksmithing, woodworking, and occasional cannon firing that takes place during montly Living History re-renactments, to the classic car shows on the grounds, there is something you will enjoy at Ft. Clinch.
8) Play like a Pirate.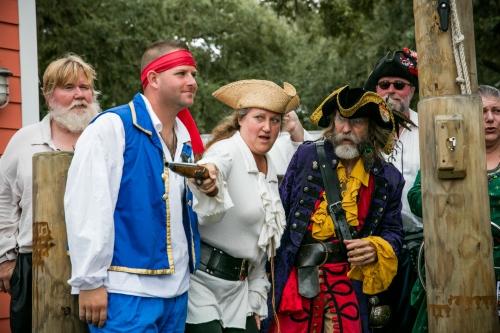 The smallest timbers will shiver with delight when they spot the Pirate Playground behind the Atlantic Rec Center and adjoining the Egan's Creek Greenway. Timoti's Seafood Shak also boasts a pirate boat play structure set next to picnic tables where the family can enjoy shrimp baskets and other delicacies.  Pirates who are over 21 are fond of the signature Pirate's Punch served at Florida's oldest saloon, The Palace, and you may even meet some pirates roaming the streets during special events.
9) Take a tour (and learn something new.)
See how vodka, rum, and more are made in uniquely local style at Marlin and Barrel Distillery.  Enjoy a self-guided stroll through the creative offerings of the Artrageous Art Walk, held every second Saturday evening and featuring more than a dozen galleries. Explore the beach, Egan's Creek, or Historic Downtown with a personalized walking tour by Discover This Co. Or join Amelia Shark Tooth Adventures as they take you on a special kind of hunt.
10) Become the author of your own fish story.
The Amelia Island Guides Association brings together Charter Boat operators, fishing guides, kayak guides, and tour guides to take you on your Amelia Island adventure. Head offshore or explore the backwaters of Amelia Island with an expert guide who will provide everything you need to enjoy the day. Take a look.
Amelia Island's top 10 things to do has something for everyone.