Altitude Trampoline Park, the premier indoor entertainment concept, is proud to announce that Grady Hinchman, managing partner of the brand's Kissimmee and Sanford locations, was recently recognized for his outstanding business performance as the "Franchisee of the Year" at the International Franchise Association's (IFA) 2022 Annual Convention. This prestigious award is given to franchisees who have exhibited excellence in all areas of their business, from operations and marketing to community involvement and employee relations.
"Since Grady joined our team in 2020, he has demonstrated extreme dedication to sharing what Altitude is all about with the Kissimmee community, and reached new heights when it comes to membership sales. Altitude Kissimmee consistently ranks as top a performer across our system," said Amy Phillips, President and CMO of Altitude Trampoline Park. "Grady is truly deserving of being named Franchisee of the Year with his grit and commitment to his business allowing him and his team to shine time and time again. We are incredibly proud of Grady's accomplishments and are honored to have him as part of the Altitude family."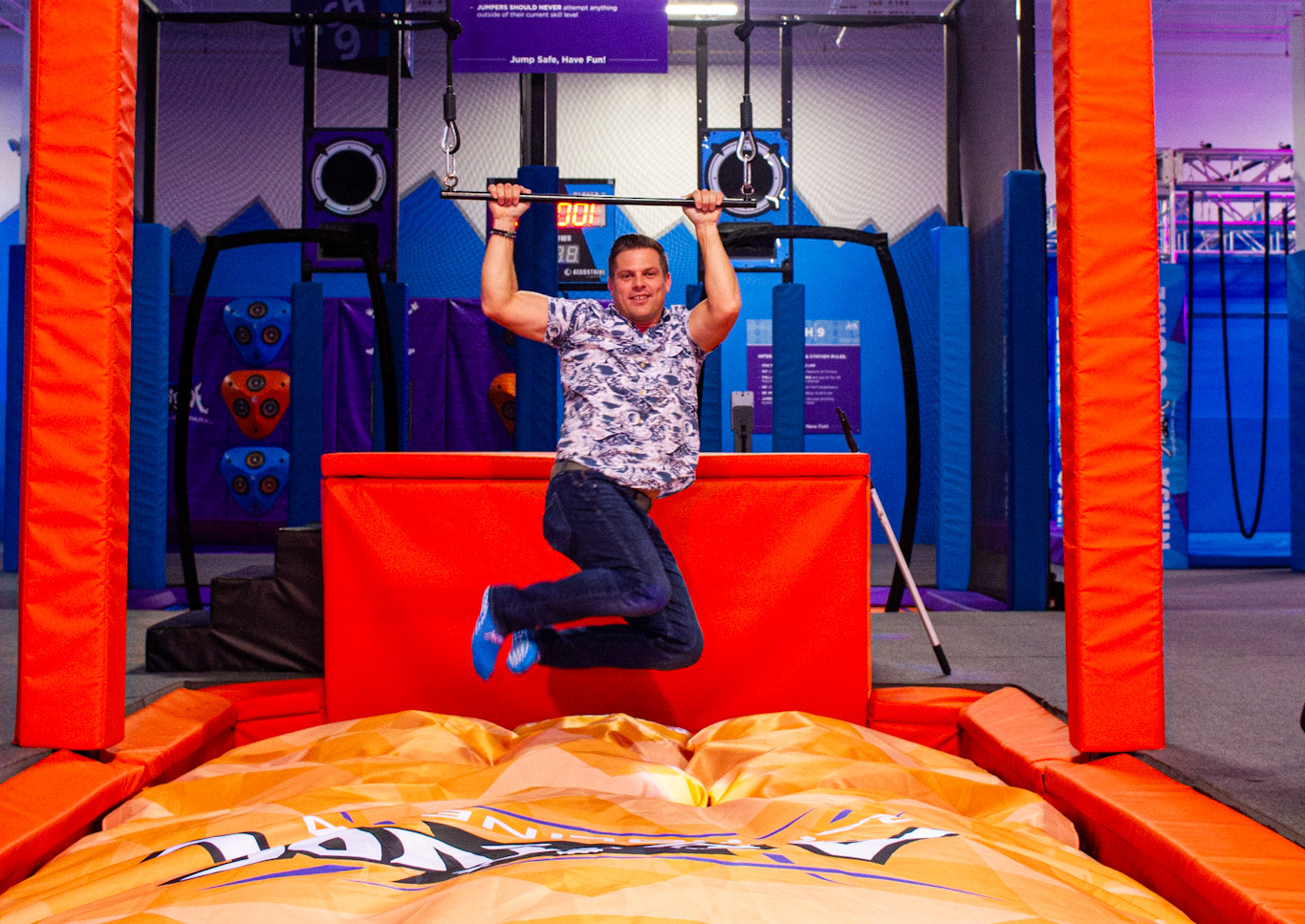 The International Franchise Association includes 1,400+ brands and thousands of franchisees in its network. Annually through its awards program, the IFA recognizes individuals who contribute to making franchising the acknowledged leader in distribution methods, while spotlighting their accomplishments and innovations.
"I was completely shocked when they announced me as the Franchisee of the Year! I am so grateful for this recognition and want to thank all those who have supported me along the way, from my team at Altitude Kissimmee to the corporate office. It takes a village, and I couldn't have done it without everyone involved," said Hinchman.
Before becoming the managing partner of Altitude Trampoline Parks Kissimmee and Sanford, Hinchman was a professional baseball player who later become deeply involved in the fitness industry. He also has nearly a decade of experience in franchise development and regional franchise operations under his belt.
"I couldn't have asked for a smoother transition to becoming an Altitude Franchisee," says Grady. "They made it ridiculously easy to get started, even in the middle of the Pandemic!"
Since then, Hinchman has led the charge in building up his locations' memberships through Altitude's recently launched membership program. Even though the membership program is less than 3 years old, Hinchman's location now has more than 17,000 members.
For his own part, Hinchman says he will uphold the Altitude Trampoline Park brand promise of "providing an exceptional environment for active indoor entertainment" by continuing his efforts to make a lasting impact on the lives of his team members, guests, and local community.
For more information about Altitude Trampoline Park Kissimmee and Sanford, visit www.altitudetrampolinepark.com or follow them on Facebook or Instagram.