You can find them in a zoo, tucked somewhere behind a cage.
You can even go to a theme park and see them wrestle for bits and bites of raw chicken.
But to see the Sunshine State's official reptile in all its resplendent glory, travel to the Central Florida wonderland of Circle B Bar Reserve in Polk County.
Alligator Alley
Once a cattle ranch, Circle B Bar Reserve is home to a diverse slate of tropical flora and fauna. But the stars, of course, are the state's most popular reptiles. In fact, Central Florida's Polk County offers ample opportunities to see nature. As the home to more than 550 freshwater lakes and 25,000 acres of unspoiled recreational parks, residents of the area to offer a word of advice – if you see water, just assume an alligator is nearby. But instead of waiting next to a pond for one to appear, visit the unrivaled jewel of nature parks and undoubtedly the best place to observe alligators in the wild, Circle B Bar Reserve.
Comprised of nearly 1,300 acres, the park has numerous trails. No matter your fitness level – or how hot it is – there is a trail that'll be just the right length for you. While the complete loop can be long – nearly six miles in total – the extensive trail system can be broken down into smaller sections. Trails include Shady Oak Trail (1.3 miles), Lost Bridge Trail (0.5 miles); Marsh Rabbit Run (0.7 miles); Heron Hideout (0.5 miles); Eagle Roost (0.7 miles); Wading Bird Way (0.7 miles); Windmill Whisper (0.4 miles); Otter Trail (0.2 miles); and, of course Alligator Alley (1.0 miles). A great feature of the trails at Circle B Bar Reserve is that many are built upon berms that cross the marsh and swamp habitats, offering an opportunity for up close and personal wildlife viewing while creating some much needed natural separation.
The star of the park, however, is Alligator Alley, which runs along Lake Hancock. Home to Humpback – the massive 12-foot-long beast that gained worldwide fame as he strolled along the path to create a viral video – you won't want for amphibians. When you see one of the star attractions, you won't be surprised to learn that evolution has hardly touched them during the past 8 million or so years. Along Alligator Alley you are in their domain. But while there are no fences or rails between you and nature, these cold-blooded beasts are truly shy creatures that will flee if given too much attention. Ranging in size from mere inches to nearly as long as your average hatchback car, the alligators are at home in the oak hammock, freshwater marsh, hardwood swamp and the lakeshore on the reserve.
With all the alligators around, it's the perfect place to bring a camera – but don't miss out on everything else around you. Circle B Bar Reserve is home to a variety of rare wildlife, providing countless opportunities for photographers, painters or just observers. For example, the park is one of the few places in the world you can see more than 220 species of birds. From storks to limpkins, bald eagles to sandhill cranes, the tremendous bird population offers a variety few other locations can match. Additionally, more than 45 different butterfly species have been recorded at Circle B.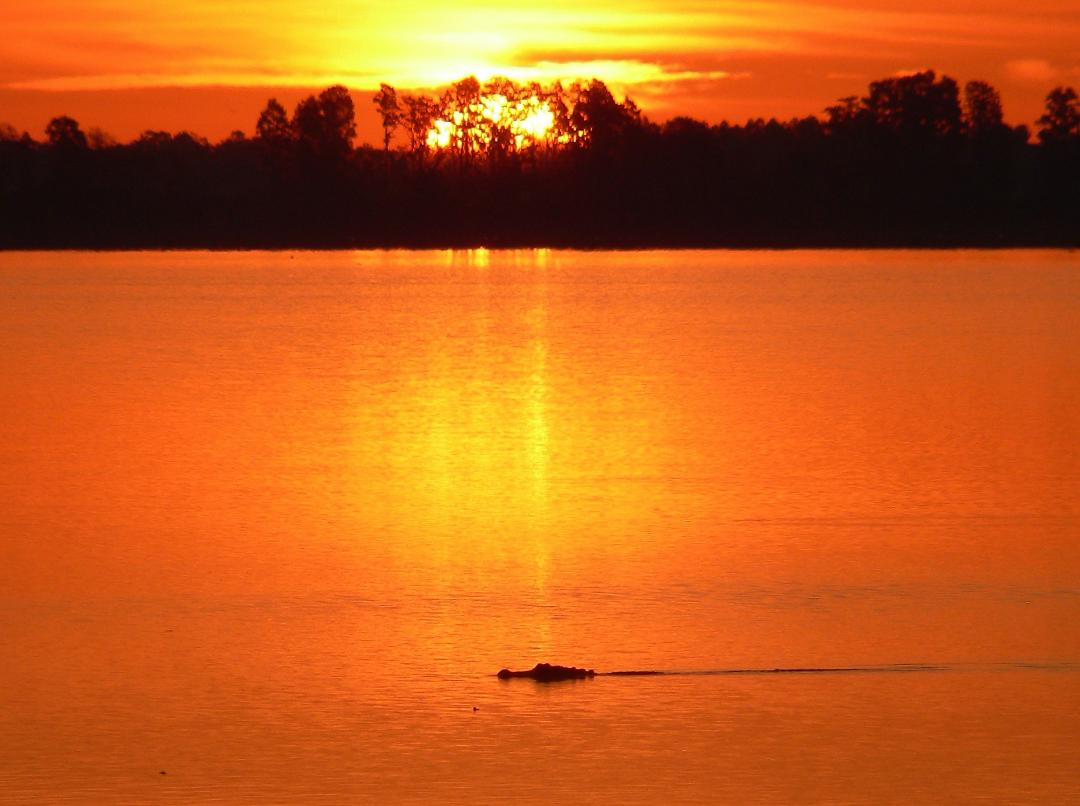 Circle B Bar Reserve is also home to the Polk County Nature Discovery Center. The Nature Discovery Center provides hands-on educational opportunities for visitors and school groups to learn more about Florida's environmental and hydrologic natural resources. The center is loaded with interactive exhibits as well as knowledgeable volunteers armed with trail maps and information at the front desk of the Discovery Center.
But if a hike isn't your thing, Circle B Bar Reserve offers a free tram, allowing visitors to experience the same breathtaking ecosystems and take in the same landscape, just on wheels rather than foot. However, you must register for the tram in advance by calling (863) 668-4673, ext. 205, on the first working day of the month after 9 a.m. The tram tours are conducted Saturdays and Sundays.
For more ideas on things to see and do while visiting Circle B, go to visitcentralflorida.org. For more information on Circle B, go to polknature.com/explore/circle-b-bar-reserve.
Refreshment isn't far away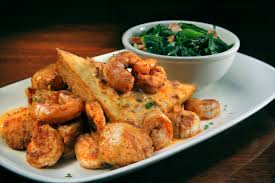 Let's face it – after all this hiking, the heat, the humidity, and the terrain all take their toll.
Luckily, there is no shortage of places to recharge your batteries, refresh your creative juices and enjoy some Southern hospitality.
If you are looking for an urban downtown to explore not far from the wilds of Circle B Bar Reserve, go no further than downtown Lakeland. While there are plenty of quality hotels in Lakeland, a stay at the Terrace Hotel gives you the option to dine-in at their full-service restaurant or stroll to other options nearby. Just a short walk away is a taste of traditional New Orleans cooking at Harry's Seafood Bar and Grille. Serving food from early morning until late in the evening – when the specialty drinks come out – is Fresco's casual bistro, where the triple cheese lobster mac – their twist on the ol' favorite of Mac-and-Cheese, is on the dinner menu.
Not to be forgotten are Taco Bus, a healthy yet authentic take on Mexican cuisine, and local favorite Palace Pizza, who serve sandwiches, calzones and pasta dishes besides their namesake. Whatever you do, don't forget to try one of their handmade cannoli.
Other shops around downtown Lakeland include boutique home goods store Scout & Tag, menswear shop Nathan's Men's Store and various other boutique clothing, candy and holistic shops. Set around Munn Park, the downtown makes a perfect place to stroll with a cup of coffee before or after a meal.
So enjoy the best of both nature and city living just minutes away from each other in Central Florida's Polk County. For more information, go to visitcentralflorida.org.