When most Americans think of the Fourth of July celebrations, some of the top things to spring to mind include fireworks, family, food, fun, and music. And in Daytona Beach, not only are all these sought-after signatures of Independence Day celebrations plentiful and easy to find but they're also enhanced by the inviting Atlantic Ocean, 23 miles of white-sand beaches, and a wide range of family-friendly activities.
Consider these five enticing reasons to head for Daytona Beach to celebrate the most patriotic of American holidays in the home of the World's Most Famous Beach:
Fun on the Beach with Family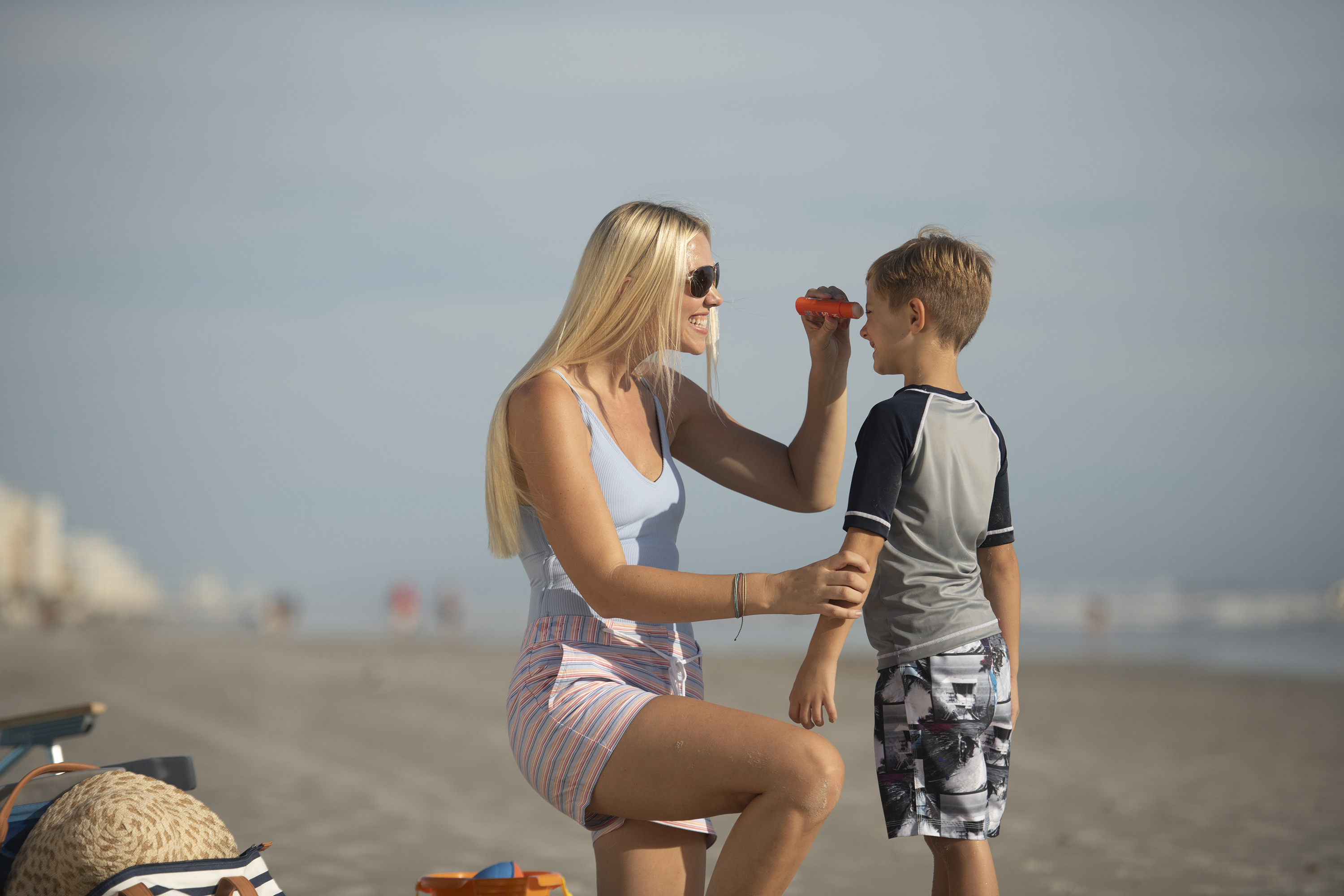 Daytona Beach is famous for its expansive shoreline, which can reach as wide as 500 feet at low tide. And with so much sandy oceanfront real estate available to relax on, the area's beaches are the perfect place for building sandcastles, splashing in the ocean waters, grabbing an ice cream on the Boardwalk, and otherwise enjoying good family fun along the coast.
Wet and Wild Water Attractions

Beyond the beaches, the Daytona Beach area offers an array of ways to keep cool with fun water activities such as boating, fishing, paddle-boarding, kayaking, canoeing, and more. Find your favorite way to splash into the all-American holiday in Daytona Beach.
Oceans of Outdoor Dining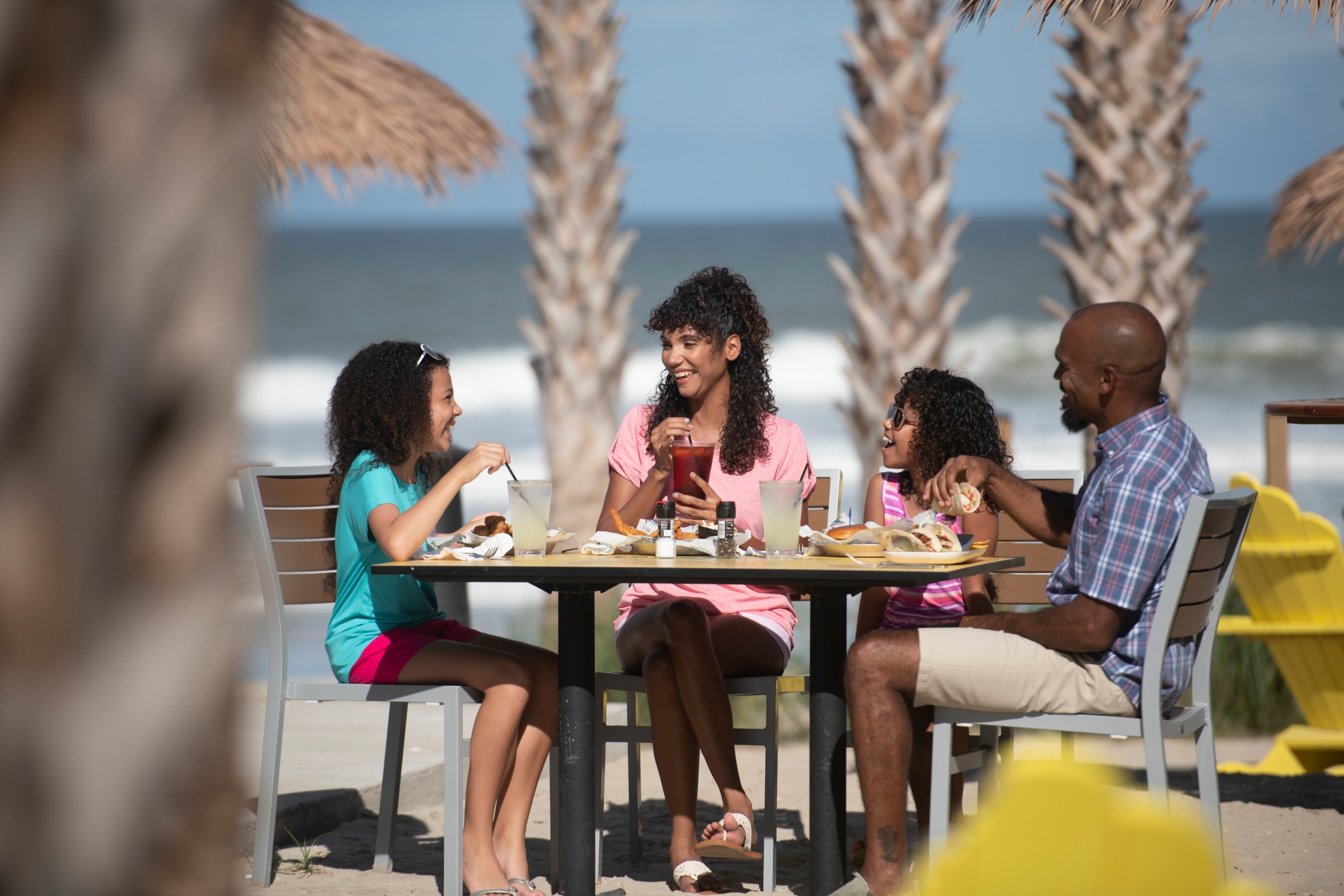 Maybe it's the open-air or the incredible views (or a combination of both), but food always seems to taste better alfresco. And in Daytona Beach, the world-class outdoor dining options range from fresh-caught seafood to burgers, pizza, barbecue, an array of international cuisines, and more — all served with sides of sunshine and scenery.
Ocean-view Concerts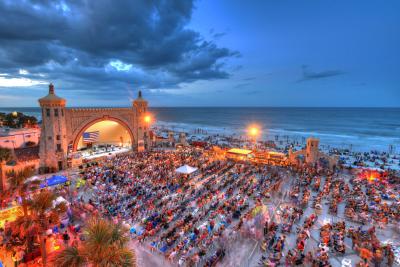 Catching a live concert is even better when an ocean view is involved, and at the Daytona Beach Bandshell, the sound of waves plays in the background while you enjoy a performance at this famous oceanfront stage. And on Fourth of July weekend, a pair of all-American musical tributes are on tap with Boxers (Simon & Garfunkel tribute) and Southern Cross (Crosby, Stills, Nash & Young tribute) taking the stage on July 3, followed by Alter Eagles (Eagles tribute) on July 4, followed by fireworks!
First-class Fireworks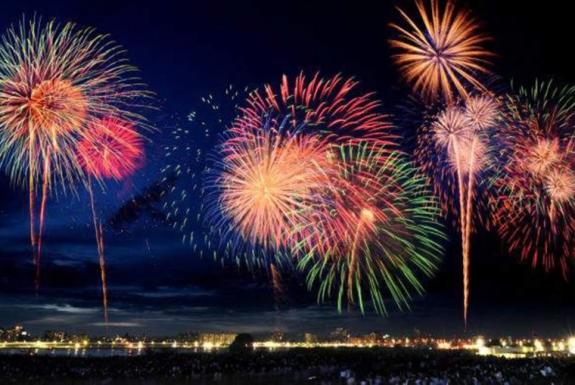 And last but certainly not least, no Fourth of July weekend would be complete without a patriotic pyrotechnics show — or multiple fireworks shows — in the night skies. The Daytona Beach area can certainly accommodate, with some of the area's planned fireworks displays even being held oceanfront and viewable from the beach.
Ready to make your family's Fourth of July weekend shine brightly with a Daytona Beach vacation? Start planning your holiday weekend getaway today!