Everyone knows that there are hundreds of ways you can relax while you're vacationing at Orlando's Closest beach. But, what very few visitors are aware of are the action-packed activities for your Space Coast vacation!
While many Space Coast attractions have paused operations during this difficult time, they will re-open to engage and entertain your family when it is safe to do so.  
So keep reading!
For a trip that's far from ordinary, check out a few of these action-packed activities to add to your itinerary.
Beachside Grand Prix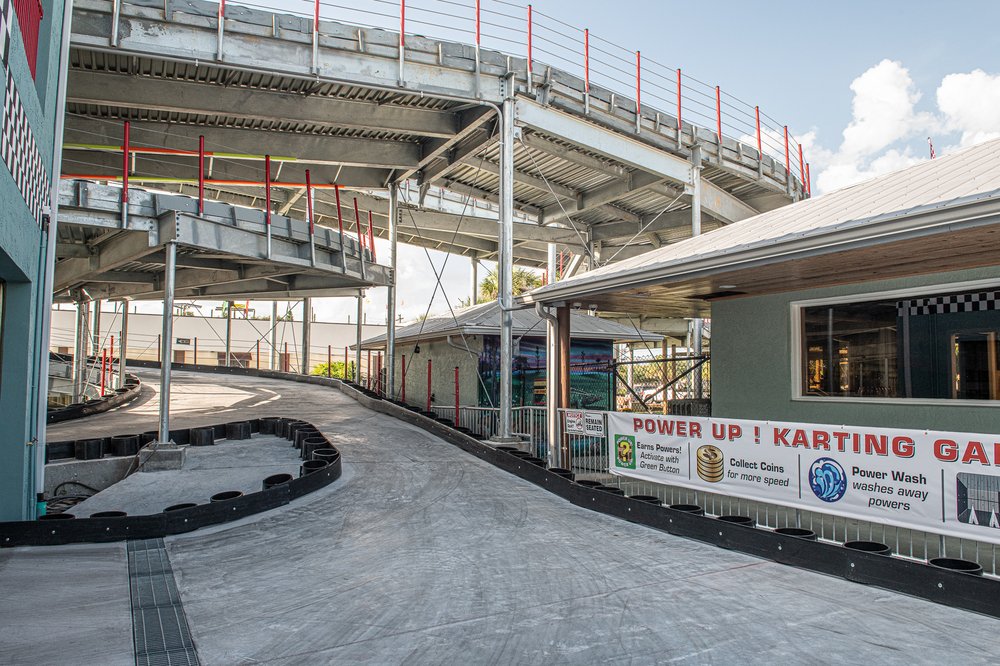 If you've got the need for speed look no further than Cape Canaveral's Beachside Grand Prix. Grab your friends and family for a unique, beachside experience where you'll zip around in high-performance, electric go-karts on a thrilling, multi-level, high-tech track. Hit boosts built into the track for Mario-Kart speed and cut tight turns while you race your friends and family. It's the perfect way to kick off an evening out or cap off an adventuresome day!
Andretti Thrill Park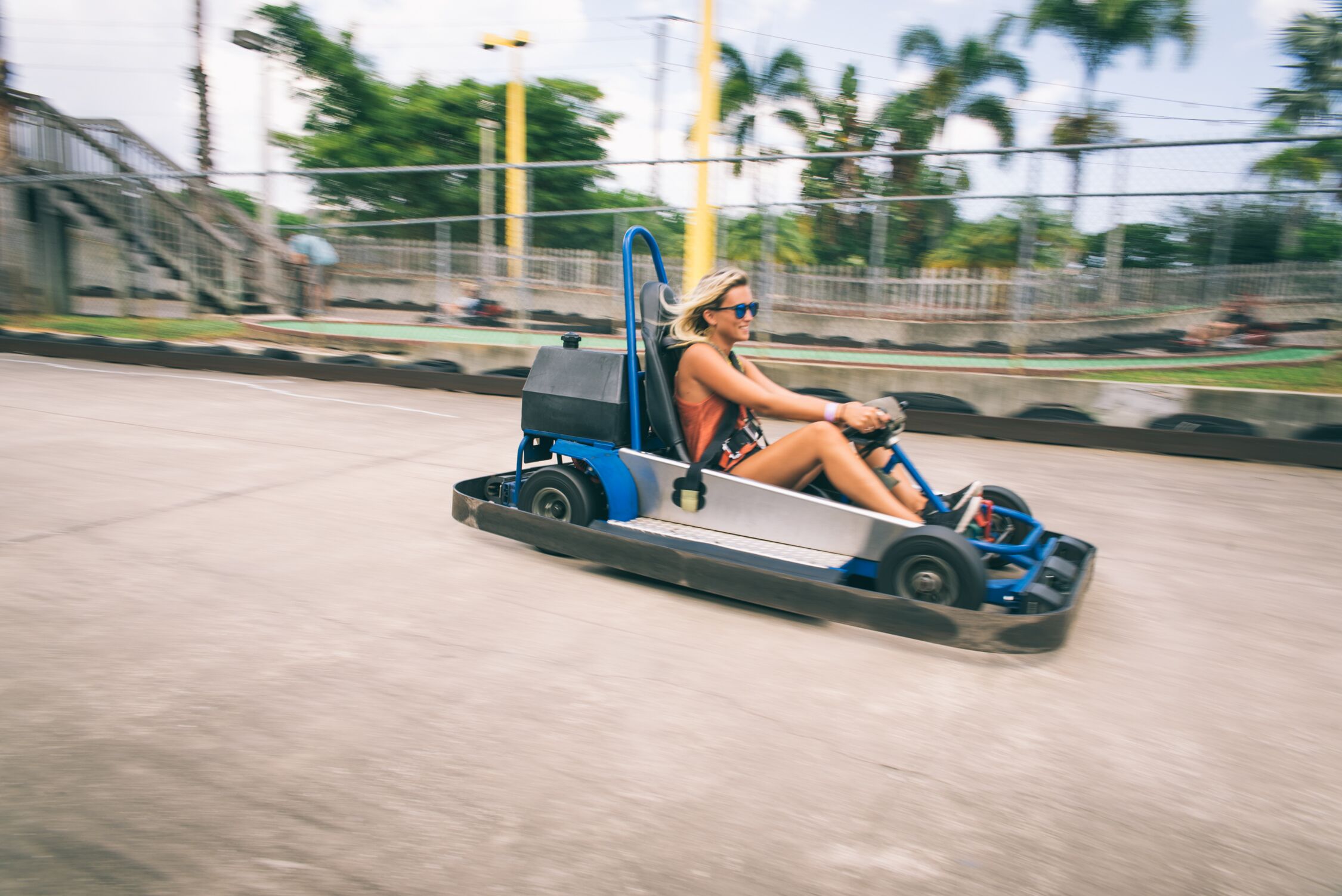 Centrally located on the Space Coast, this Andretti Thrill Park is a great choice for families and groups because there are heart-pumping attractions for thrill-seekers of every age. Channel your inner Mario Andretti with five super-speedway, go-kart tracks or enjoy mini-golf, a ropes course, a climbing wall, laser tag, arcade games, and several rides. Choose from 2-hour, 3-hour or all-day pass and rev your engine for a great time!
Surf Lessons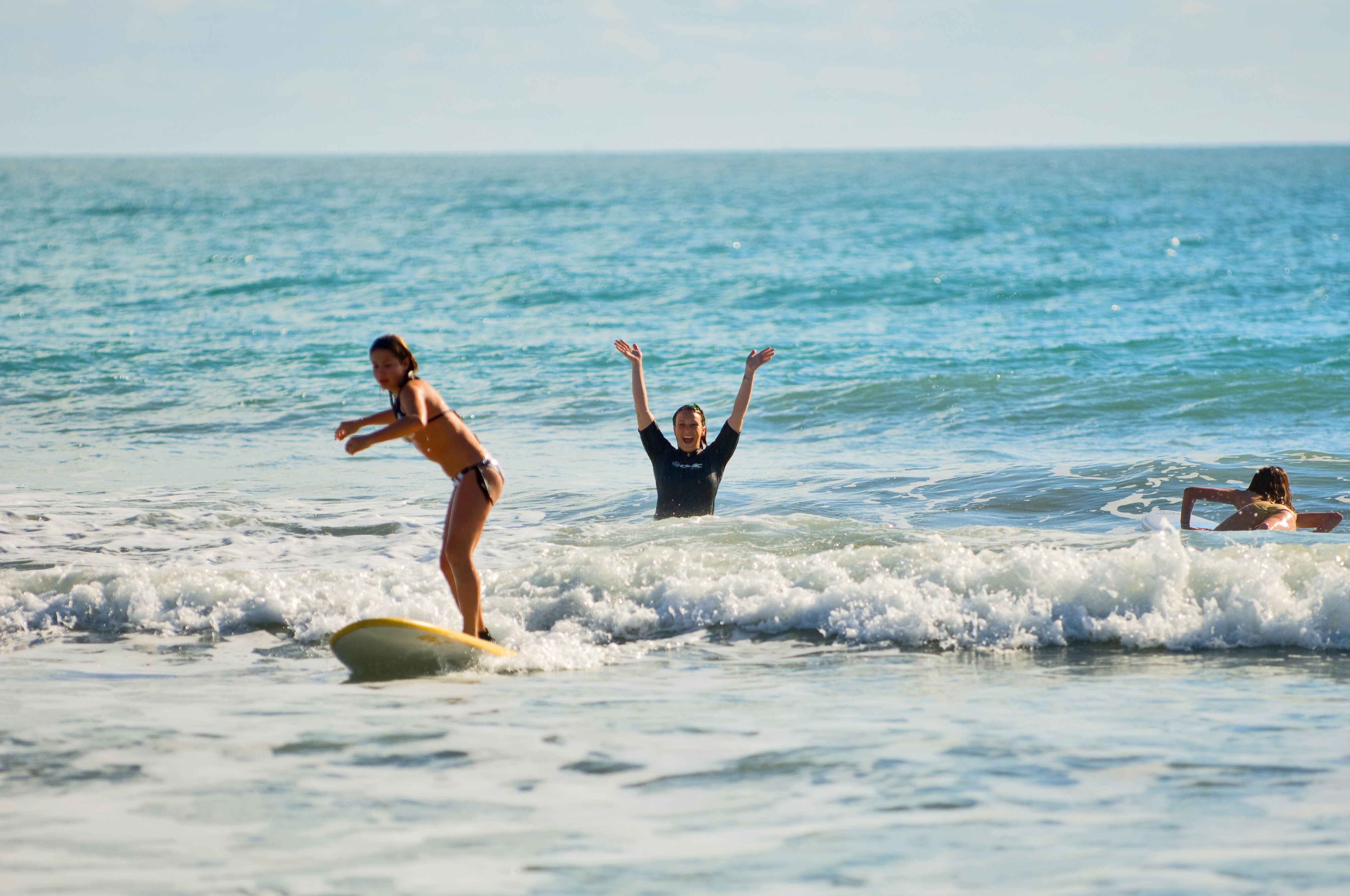 World-famous Cocoa Beach is a place known to attract visitors to ride the waves. It's also where 11-time World Surf League Champion, Kelly Slater, mastered his skill. Book a surf lesson from one of the many surf schools in the area. The instructors will fit you with the perfect board and teach you how to become one with the ocean. Once you're out on a board, paddling out with dolphins and catching that first wave, you'll see why this is the best place on the East Coast to learn to surf and catch waves all year!
The Brevard Zoo Animal Encounters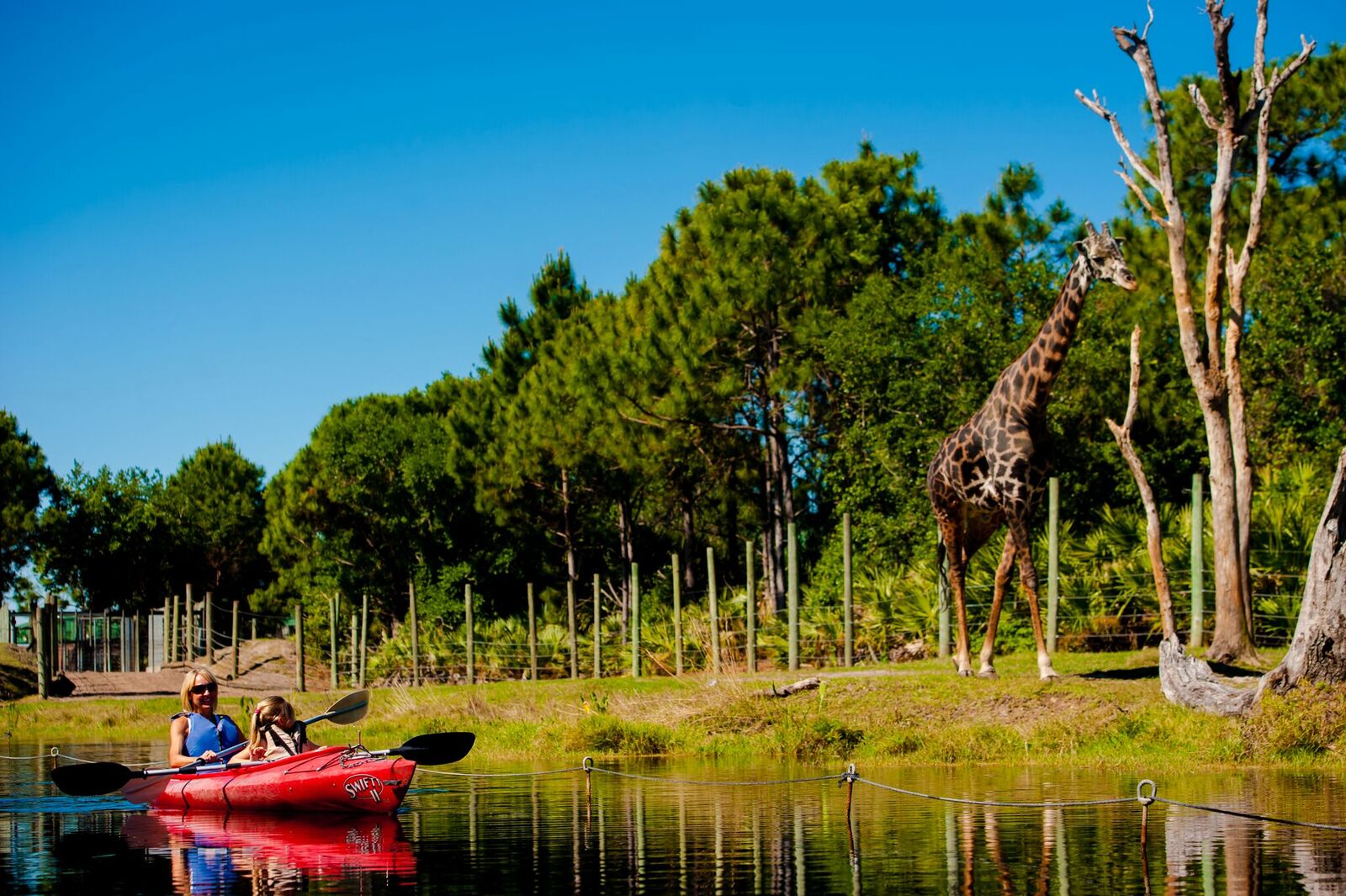 Have an encounter at The Brevard Zoo! This zoo is more than just an animal park. Here you can see animals thriving in beautiful, natural habitats and get a closer look with once-in-a-lifetime encounter add-ons! Hop on a Kayak Adventure to paddle through a giraffe exhibit, walk through the treetops amongst rainforest dwellers like parrots and monkeys, and zipline on over alligators and crocodiles on the Treetop Trek. It's a wild experience unlike any other.
Cocoa Beach Aerial Adventures & Zip Lines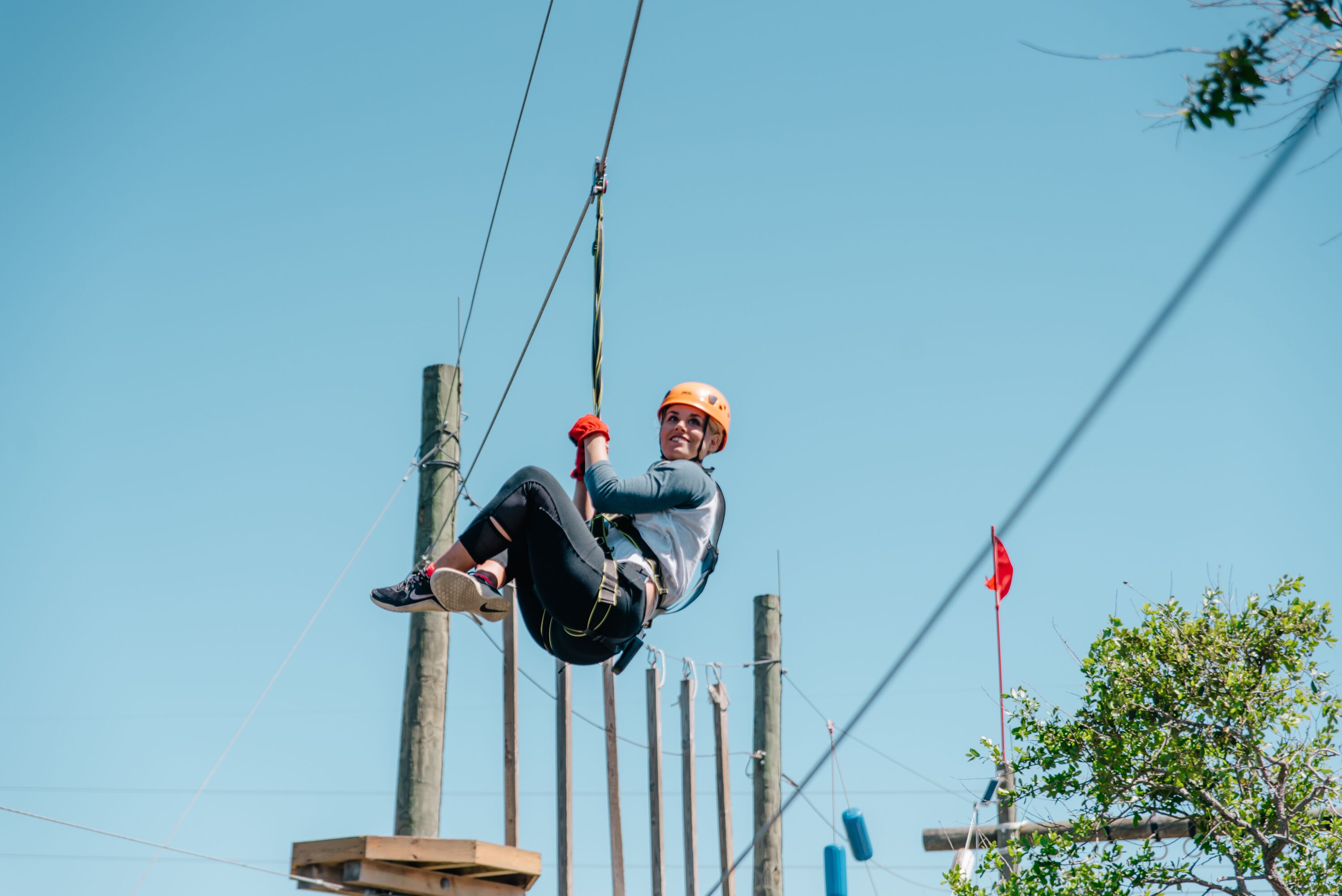 Get your adrenaline pumping from the highest of heights and enjoy a bird's eye view of a legendary surf town. Cocoa Beach Aerial Adventures & Zip Lines will have you suspended 45-feet in the air as you navigate your way through 50 unique challenges set in a canopy of beautiful, live oak trees. All ages, skill levels, and strengths will enjoy this unforgettable opportunity to test your problem-solving skills, conquer your fears and get your heart racing as you zip through the trees.
Wildlife Watersports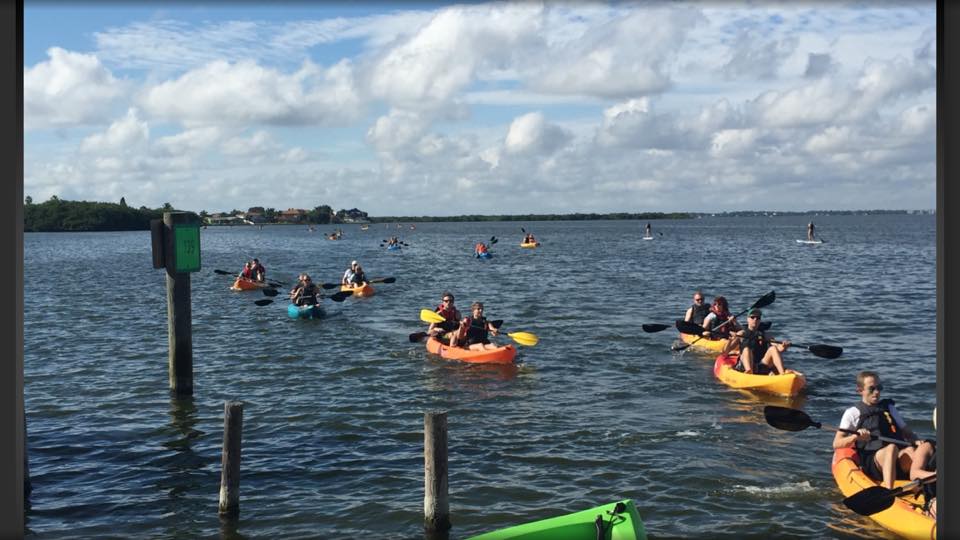 If you want to experience the Space Coast, you need to get on the water. Wildlife Watersports offers kayak, paddleboard, boat rentals, and tours so you can experience the Indian River Lagoon like a local. Catch a bioluminescent tour during the summer or just chill with some manatees, dolphins, and alligators all year round. And, when you're finished checking out the lagoon, exclusive access to the beach and pool is a great way to cap off the perfect day.
Helicopter Tours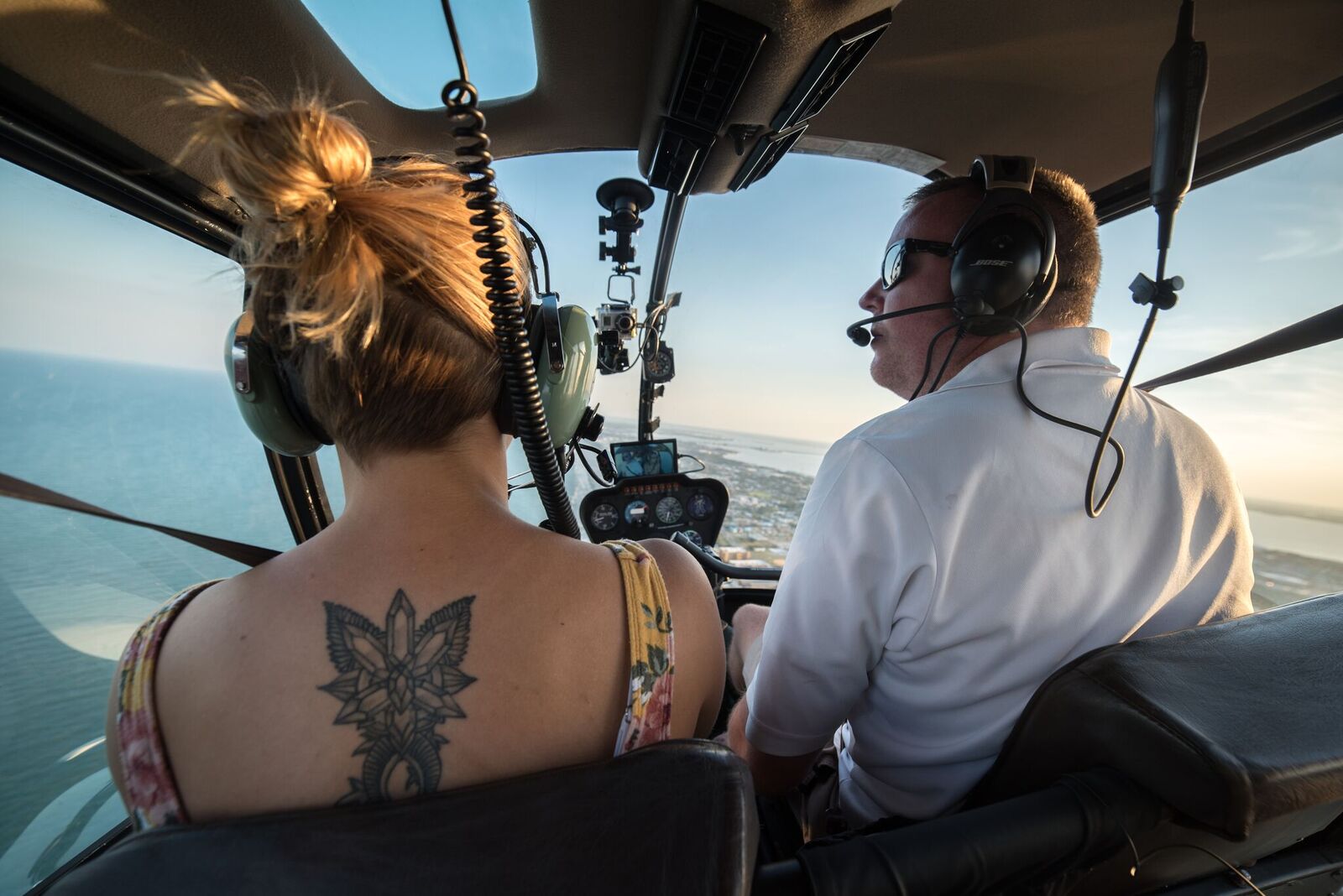 Want to catch some incredible views of the Space Coast? Then you'll want to book a helicopter tour with Cocoa Beach Helicopters. Enjoy the panorama of the coastline and spaceflight landmarks as you smoothly cruise over the shorelines and wildlife below. Choose from short tours of the 2nd busiest cruise port and historic NASA launch pads. Or, opt for longer flights that really show you everything the Space Coast has to offer. See the Indian River Lagoon, a picturesque shoreline, Port Canaveral and even the serine St. John's River from the clouds.
Air Boat Tour
When people think of a Space Coast vacation,  they think of the beach. But if you want an exciting taste of real Florida, you'll take an airboat ride. At Lone Cabbage Fish camp hop on a Twister Airboat Ride for a 30, 60 or 90-minute airboat adventure which takes you deep into Florida's wetlands on the St. Johns River. This adrenaline-pumping eco-tour gets you up-close and personal with Florida wildlife like alligators, migrating birds, cattle, whitetail deer, and maybe even a black bear or two. It's a fast-paced, unique, and memorable experience to go flying across the top of the water and look a wild alligator in the eye.
Tank America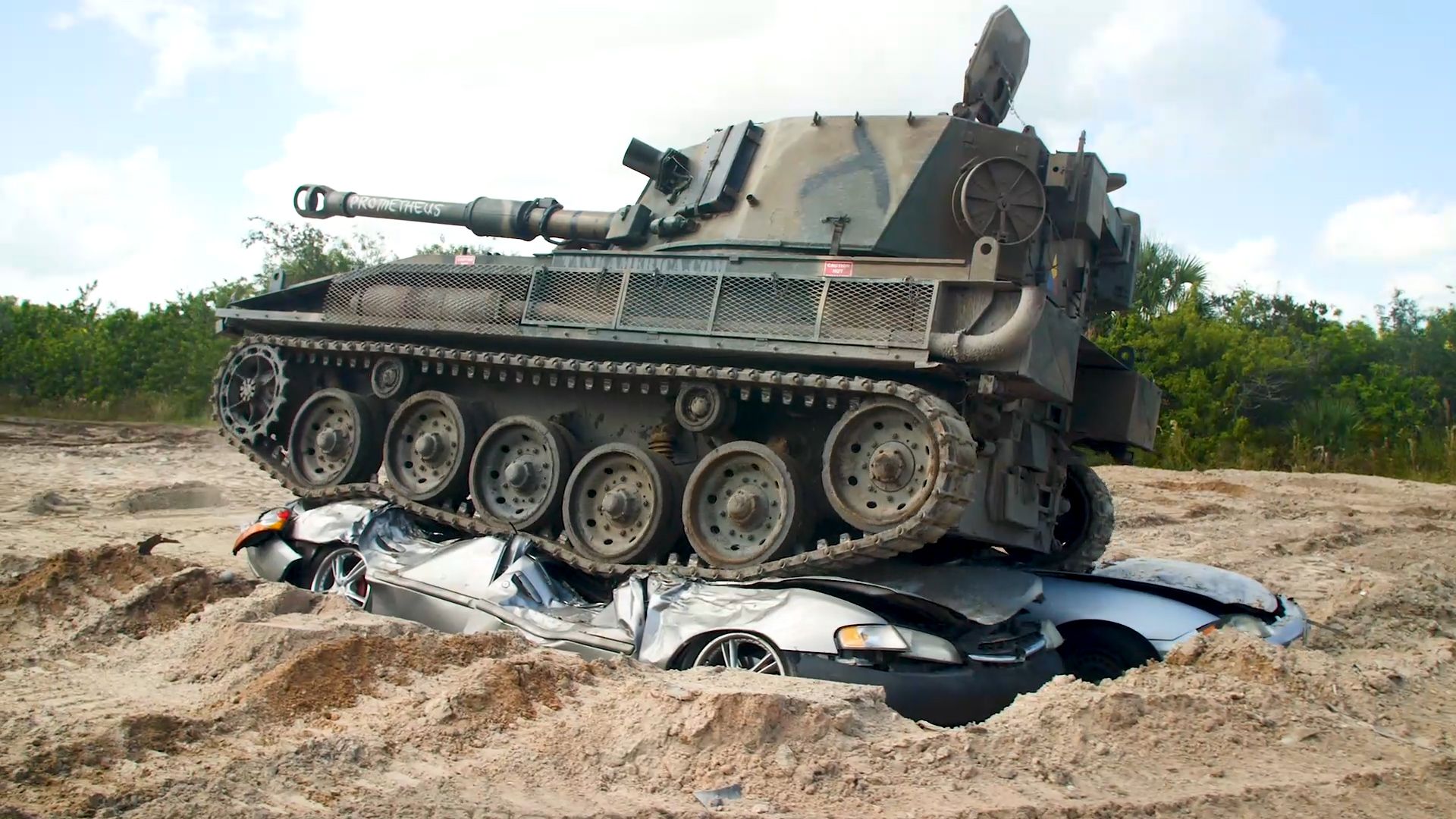 Want to drive a tank? Tank America is a Call of Duty, a military-style theme park where you can crush everything in your path while driving an FV433 Abbot military tank. When you're tank experience ends, take your adventure to the 20,000 square foot facility for a high-intensity, tactical laser tag experience where realistic combat conditions await to give you a thrill of a lifetime. Talk about action-packed activities!
Astronaut Training Experience at Kennedy Space Center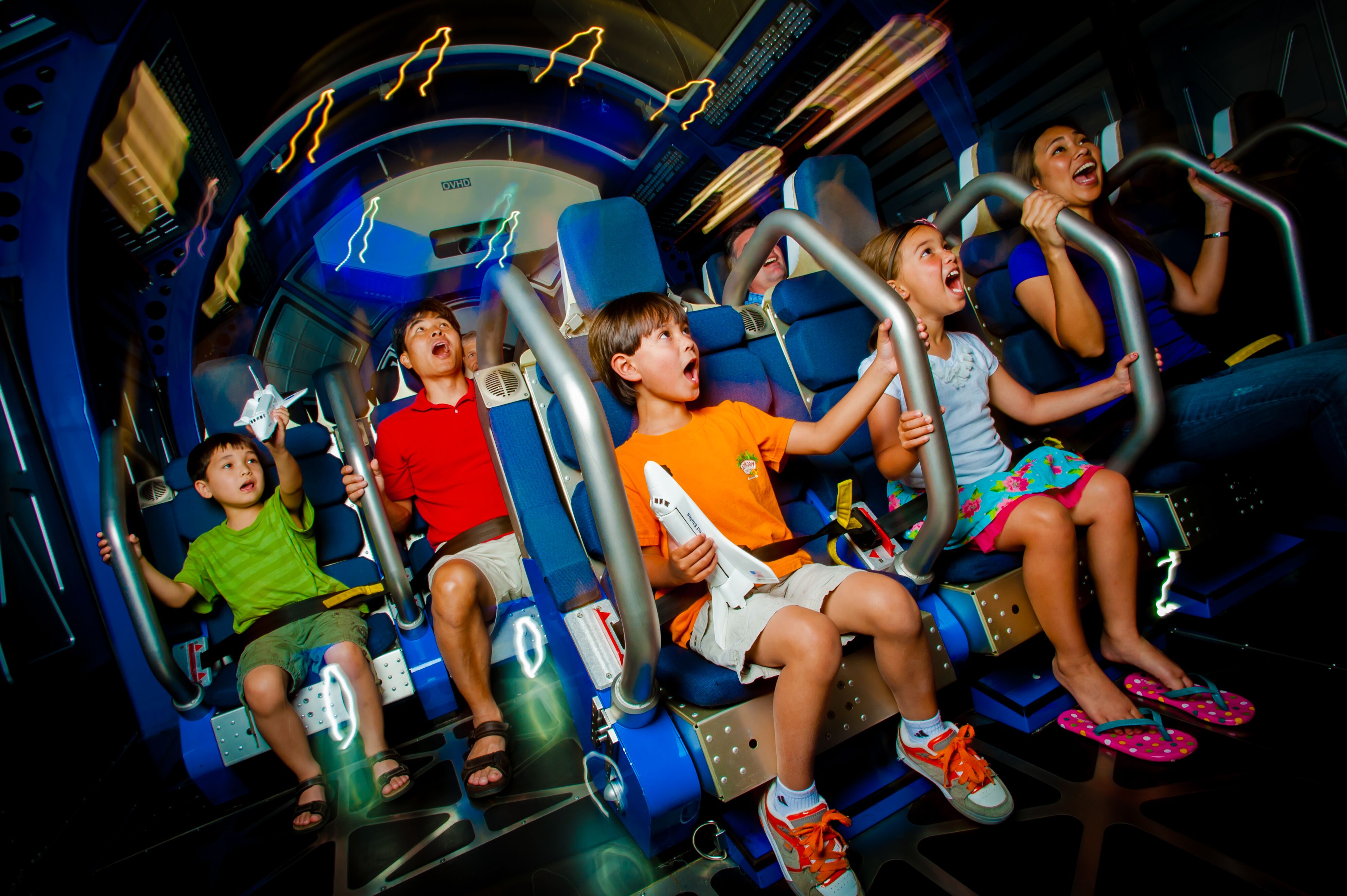 If you've ever wondered what it would be like to be an astronaut for a day, the Kennedy Space Center Visitor Complex is exactly where you want to be. The Astronaut Training Experience (ATX) invites astronauts 10 and older to take off to Mars. Where they'll train like real astronauts and set course to the Red Planet as member of the Orion crew or launch control team. They will also experience a Martian spacewalk in a one-of-a-kind, immersive, microgravity simulation in addition to launch and landing sequences. You really won't find another attraction like it anywhere else. Keep an eye on the launch schedule and you may even get to see an actual launch during your visit to KSC as well, talk about action-packed activities for your Space Coast vacation.
With all the heart-pumping activities Orlando's closest beach has to offer, you won't be able to fit all the action in one day. Stay for the weekend and make the Space Coast your absolute destination for all things adventure. Plan your Space Coast vacation today!