Tank America boasts Florida's most unique and exhilarating attraction! Only at Tank America can you plow through the treacherous Florida jungle in the driver's seat of an FV433 Abbot tank! But not every tank is made equal. See the Abbot Tanks at Tank America! What makes the FV433 Abbot so special?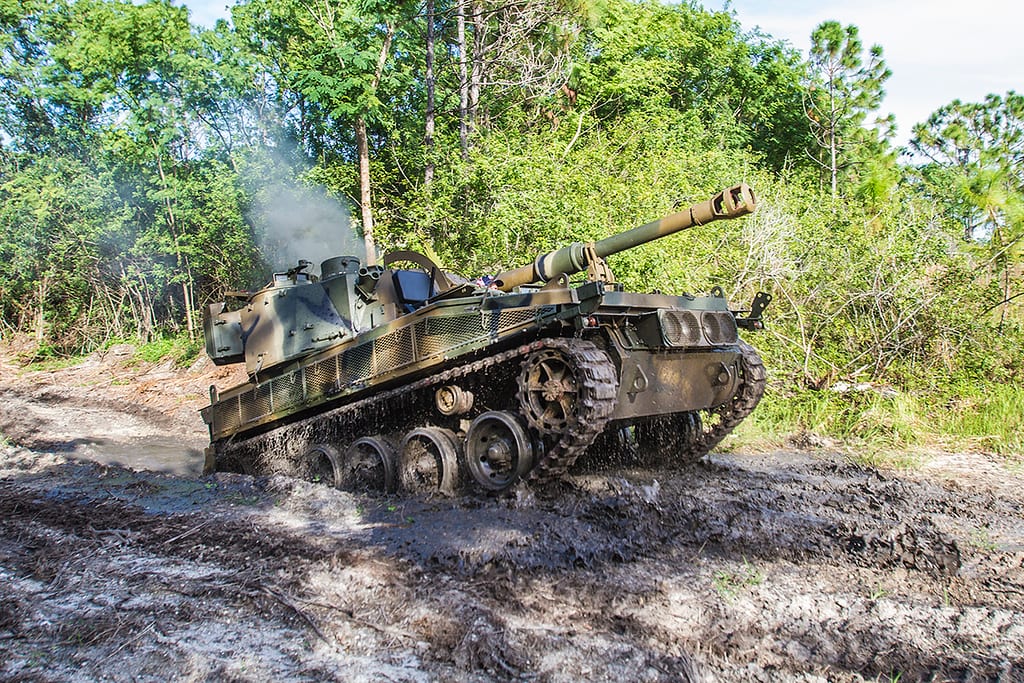 The Abbot tank was actually constructed in the United Kingdom and was used by both the British and Indian Army from 1965 – 1995. There were only 234 Abbot tanks ever made! This tank is the last self-propelled gun to be named after a religious figure – an abbot, who is a man in charge of an abbey of monks. The Abbot uses the exact same powertrain and suspension as the FV432 Armored Personnel Carrier.
Tank America is proud to own not just one, but two of these unique "battle taxis" which were used to transport up to 10 soldiers at a time. Both the FV432 and FV433 are widely praised for their flexibility and ease of maintenance. The Abbot is one of Britain's most successful Self-Propelled Guns, as it is loved by both military and civilian crews. So what are you waiting for? Join Tank America's crew for the adventure of a lifetime!