Want to take a trip back in time to the days of big finned Fords and sock hops?
Just a short drive from either Tampa or Orlando, let a visit to Central Florida's Polk County transport you to the days when the Yardbirds and Herman's Hermits were jukebox standards, the flipped bob was the hip haircut and G.I. Joe had just hit the shelves.
Locals call it Cruising Florida's Sweetest Spot.
Great Eats And A Throwback Treat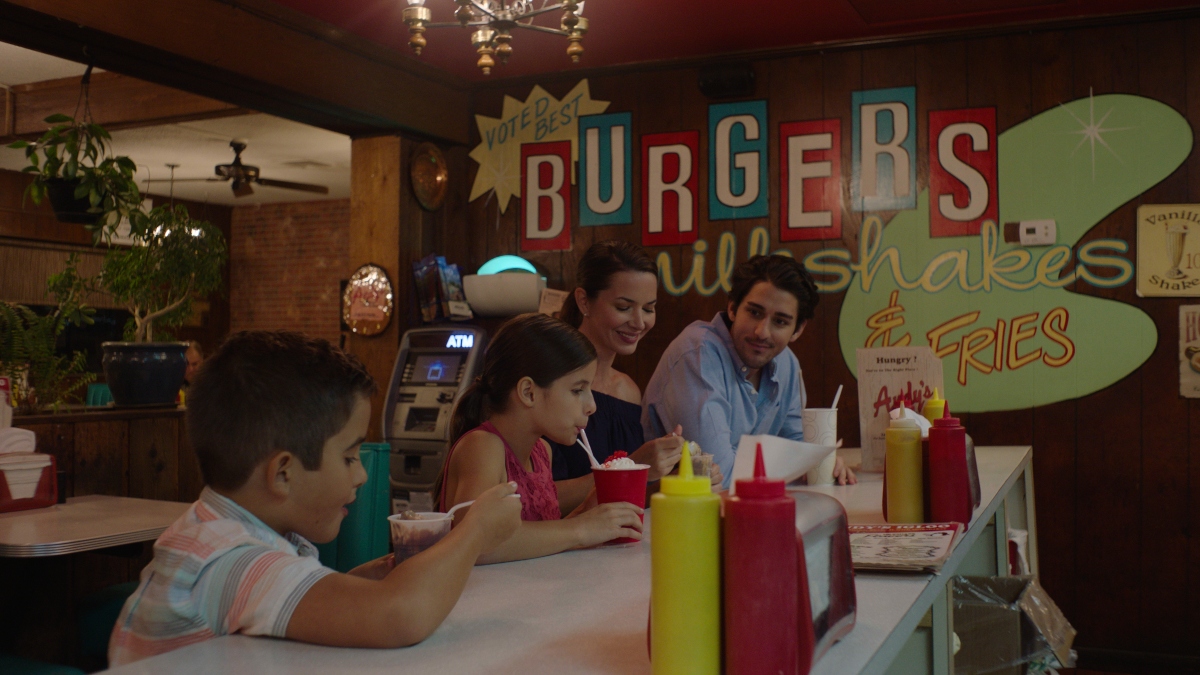 From the 1957 retro archway in the Southgate Shopping Center to the walkable, tree-lined downtown streets, a visit to Lakeland feels like a visit to yesteryear.
And what could be more throwback than an old-fashioned bakery?
It may have started as a booth at the Saturday Lakeland Farmer's Market, but it has since grown into an early morning rite of passage for Central Florida folks. From European style pastries and bread to cheesecakes, biscuits and cruffins – a hybrid between a croissant and a muffin – you'll quickly see why people stand in line, often around the block, for treats from Born & Bread Bakehouse. But be forewarned, this favorite only opens Saturday mornings and Wednesday nights.
Practically within walking distance from Born & Bread is Florida Southern College, home to the largest one-site collection of influential architect Frank Lloyd Wright's work. Designed in 1938, the campus features 13 stunning structures designed as Wright's "College of Tomorrow." Nearly 80 years later, it is still considered one of the nation's most unique campuses. Guided tours are available.
Just a few blocks away is Red Door Lakeland, a wine bar bistro that offers a wide variety of eclectic seasonal dishes that only augment the standard menu. Open for both lunch and dinner, they also offer vegetarian and gluten free options. Based in a renovated historic home, don't miss out on the seating on the front porch and its stunning views of Lake Morton.
Another spot to stop for a bite is the Poor Porker. A mix of food trucks, shabby chic, and beer hall, the offerings are as diverse and eclectic as its clientele. And while the beignets – hot, fresh, and dosed in powered sugary goodness – may be the stars of the show, the bar, with an array of beer, cider, wine, and even sake to sample, shouldn't be missed.
Over in Winter Haven, Andy's Drive-In not only looks retro, but you'll eat retro, too. From the straight-from-the-50s neon sign out front to the high-backed booths inside, you might think you are on the set of "American Graffiti" or "Happy Days." For a trip back in time to the days before calories were king, this is the place. Crinkle-cut fries and onion rings, burgers, and hot dogs are all on the menu, as are old-time American standards such as liver and onions and open-faced turkey sandwiches.
But make sure you leave room for dessert. Ice cream – scooped, not soft serve – is the treat here. To really kick up the nostalgia, for a bit extra you can turn that chocolate shake into a malted. The menu is so diverse, even the pickiest eaters will find something.
Andy's Igloo, connected to the main building, is a walk-up window to America's culinary past. Here you can order your food to-go and do what the locals do – drive to one of Winter Haven's numerous lakes for a waterside picnic. Andy's is located at 703 3rd St. SW in Winter Haven.
Ghosts Of The Past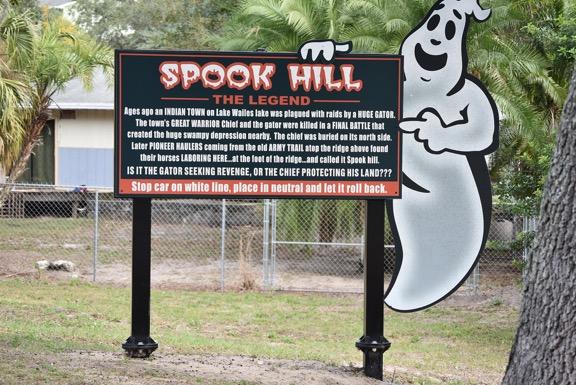 If you would rather scare up a little bit of Old Florida, there is no better place than Spook Hill in Lake Wales. Legend has it that the hill is the site of a titanic final battle between a giant alligator and a Native American chieftain. Years later, riders using the old trail around the lake discovered their horses laboring when traveling what appeared to be a downhill route. With the advent of the automobile, residents found that their cars defied gravity and seemed to roll uphill by themselves. Could it be the ancient ghost of the chief?
Today, such "gravity hills" can be found throughout the world, including the Epping Forest Hangman's Hill. But in the United States, only one can be found in Florida. For generations a favorite spot for both locals and tourists, after you are done rolling uphill, stick around and watch the reaction of others – that's at least half the fun.
The Real Big Screen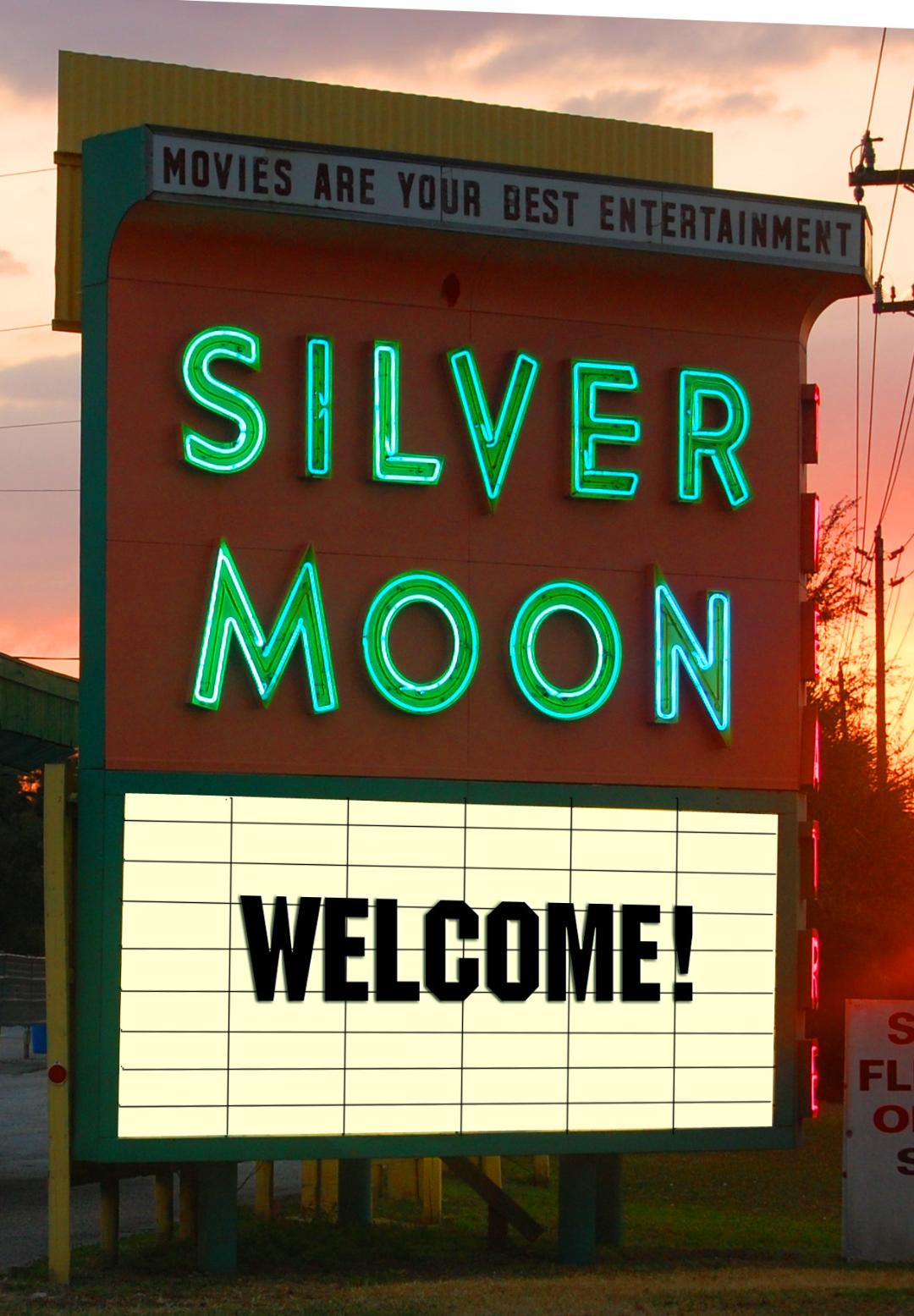 Once known as passion pits, the drive-in movie theater became the summer nighttime entertainment for families – especially in the South – during the polio pandemic of the 1950s. At their peak in 1958, there were more than 4,000 drive-in movie theaters in the United States.
Today, one of the few hundred left in the nation is Lakeland's own Silver Moon Drive-In. And while it originally opened in 1948, the Silver Moon's amenities are anything but retro. Featuring a digital projector and state-of-the-art concessions – think pizza, nachos, and beer along with the standard popcorn and candy – as well as being able to listen to the movie via your automobile's FM radio, this is a far cry from the drive-in your grandparents frequented. Of course, popcorn and candy are available as well.
As for the movies, Silver Moon runs two movies an evening on two different screens. The doubleheaders are usually themed – maybe both are science fiction flicks or they'll show two kid's movies – and almost always first-run.
When Citrus was King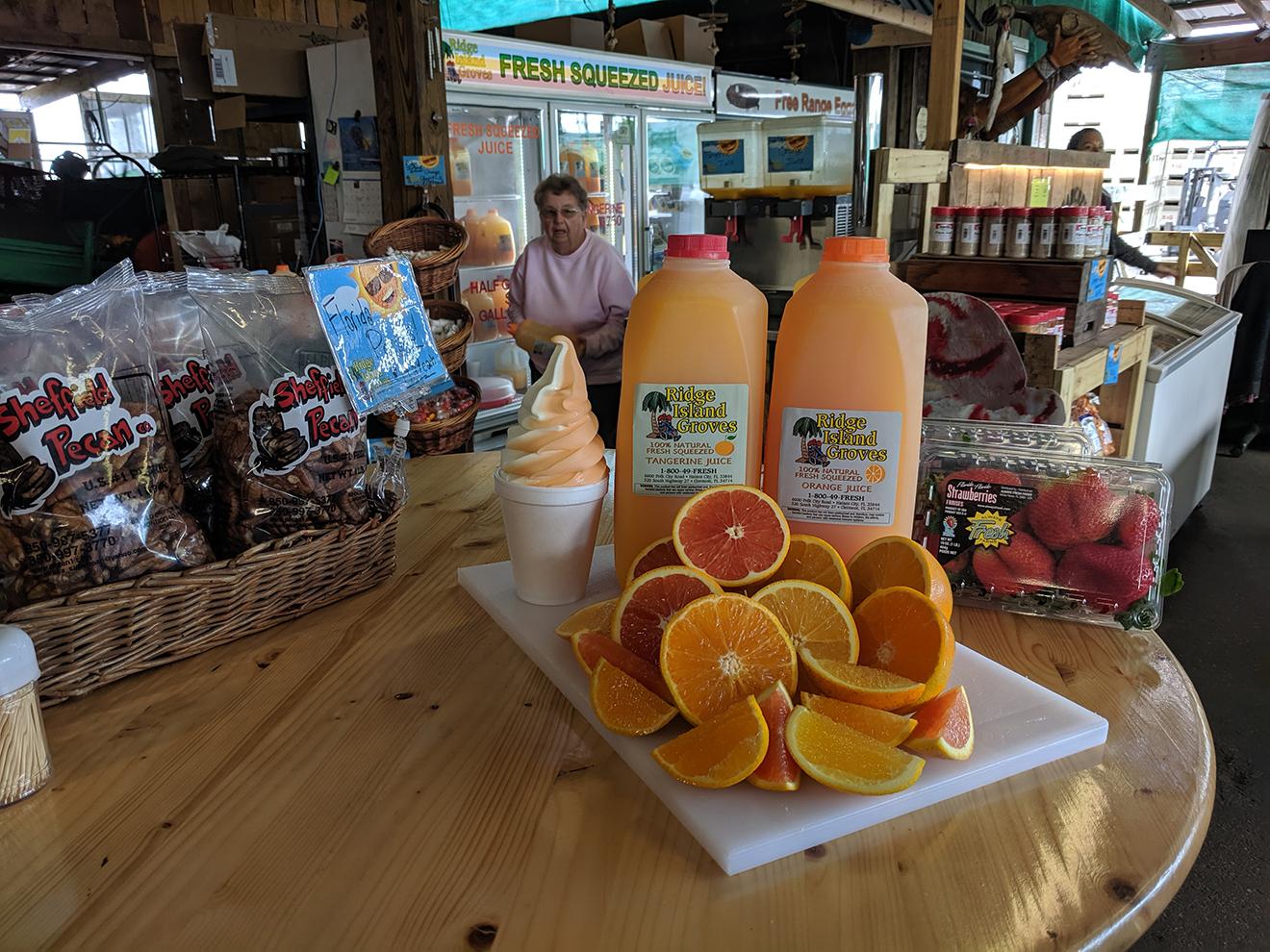 And finally, does anything scream Florida more than a nice, juicy orange? This is truly a unique trip back in time.
For a glimpse at the industry today, go no farther than Ridge Island Groves in Haines City. Not only do they ship citrus, but you can also stop in for produce, grab some fresh orange juice or a custom-made seasonal produce flavored soft-serve ice cream, or buy a citrus-inspired gift. If you'd rather see just how the product comes from grove to stand, hop a citrus tour. You can even pick your own fruit.
Ridge Island isn't the only grove in Polk County, that's for sure. For a list of places to get not only citrus but also other fresh Florida produce – all kissed by the sun – request a copy of the Central Florida Fresh Guide from VisitCentralFlorida.org.
And this just scratched the surface of what you can find when you visit Florida's Sweetest Spot, Central Florida's Polk County. The bricktacular LEGOLAND Florida Resort, historic Bok Tower, the inland coast of Winter Haven's Chain of Lakes, or the cageless zoo experience Safari Wilderness haven't even been mentioned, until now.
For more vacation ideas, go to VisitCentralFlorida.org.