Here in Orlando, we love the afternoon showers, they give us a quick hiatus from the bright sunshine during summertime, and they also help cool everything down. But, if you find yourself caught in a rain shower during your visit to I-Drive, don't get bogged down. There are plenty of indoor attractions that will keep you dry and ensure you're having a blast! So read on to check out the best ways to spend a rainy afternoon on I-Drive.
Fly into some fun at iFLY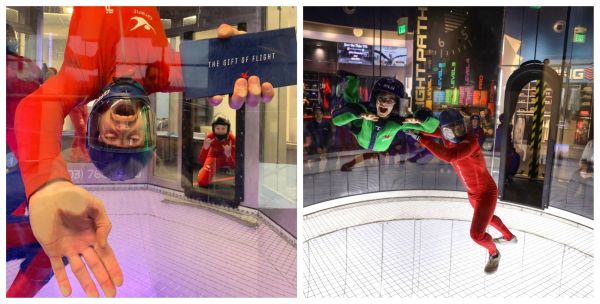 That's right! If you're caught in an afternoon rain shower, you can stay dry and experience the sensation of free-falling! Hop into the Indoor Skydiving wind tunnel at iFly and experience skydiving without needing a parachute, plane, or any skydiving experience. It is safe enough for everyone in your party, ages 3 and up, to enjoy – and if you're feeling nervous, worry not because they have their skydiving professionals there to assist you throughout the process!
Chocolate Kingdom – Factory Adventure Tour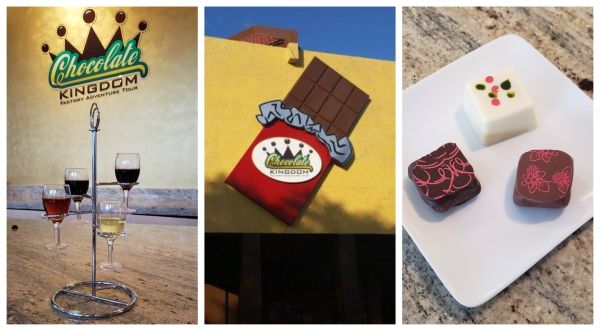 Is it just us or is a little bit of rain the perfect excuse to enjoy a sweet snack? Luckily, you can find protection from the rain and a kingdom of sweets when you spend the afternoon at the Chocolate Kingdom – Factory Adventure Tour. Step into an interactive journey that uncovers how chocolate transforms from the bean into the cream, dreamy chocolate treats that we all love!
Their Personal Chocolate Tour Guide joins forces with a handsome Prince and his Dragon sidekick to take you through a Cacao Tree Greenhouse, a one-of-a-kind Chocolate Museum, a Mystical River of Chocolate, and a Micro Batch Bean-To-Bar Factory that uses old-world machinery. Oh, and did we mention their self-guided chocolate and wine pairing experience? You'll learn something new, and enjoy treats along the way, making it the perfect way to escape during a rainy afternoon on I-Drive.
TopGolf Orlando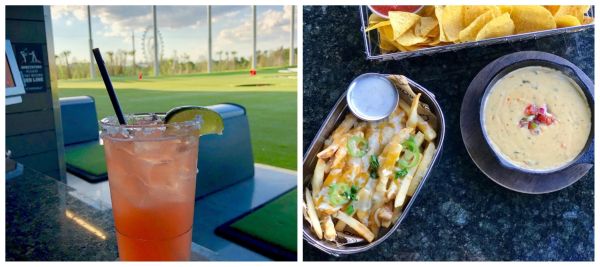 Whether you're hungry for a delicious meal or in need of a delectable drink – TopGolf Orlando doubles as both a dining spot, drink stop, and an attraction that you can enjoy during the rain! Get swinging in one of their climate-controlled bays, where you'll have the option to choose from several different games to play using their top of the line top tracer shot tracker to really get the competition going! Their location offers a full-service restaurant, multiple bars, a rooftop terrace, and over 200 HDTVs located throughout… it is safe to say that your rainy day will be anything but dull when at TopGolf Orlando!
Funtainia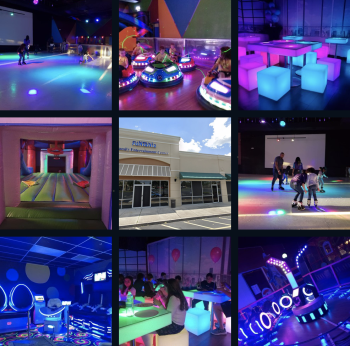 Fun for the whole family is never far on I-Drive! Funtania is a family favorite for escaping the rain, heat, and the stresses of the week! This 10,000 sq ft family fun center has everything to bring a fun and exciting adventure for the young and the young at heart! Let fun and imagination run rampant as you explore all that their facility has to offer; a synthetic ice skating rink, virtual reality experiences and escape games, bumper cars, a bounce house, a glow-zone party lounge, and more! Round up the family and hit Funtania for an afternoon of fun!
Titanic: The Artifact Exhibition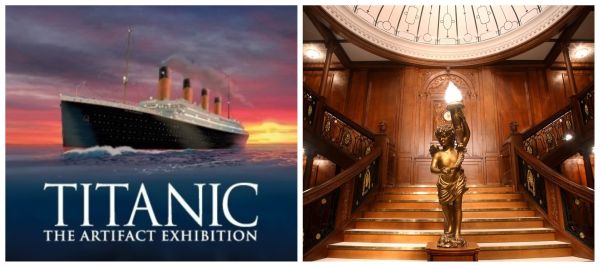 What better to do on a rainy afternoon than explore the artifacts of an all-time favorite, historical story. Step back in time to April 1912 as you explore full-scale room recreations, meet and greet with costumed actors, and of course, stand in awe at more than 300 artifacts from The Titanic – oh, and did we mention that they have an exhibit that showcases an 'Iceberg' that you can touch to experience the cold that passengers experienced that fateful night. A trip to the Titanic Artifact Exhibition is the perfect way to spend a relaxing rainy afternoon on I-Drive!
Next time you're exploring during a rainy afternoon on I-Drive,  be sure to grab your umbrella and head to one of these popular indoor attractions for an escape from the rain that will keep the good times rolling, rain or shine!