Orlando Attractions Update – A new water ride called Miss Fortune Falls will open at Typhoon Lagoon water park next year, Walt Disney World announced today.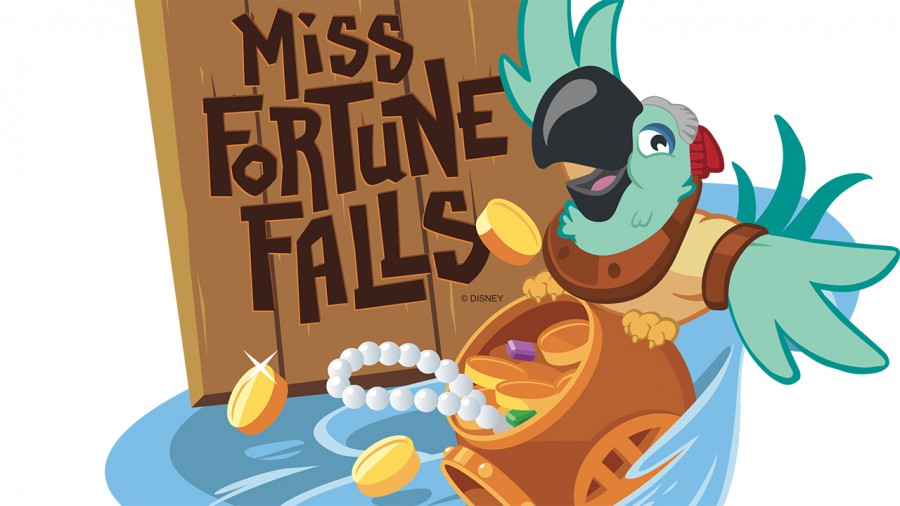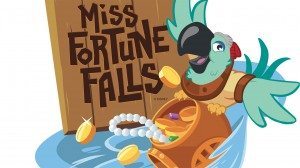 The attraction is described as a family-friendly raft ride and will operate near the park's existing Crush 'n' Gusher. It will have a ride time of 2 minutes and be one of the longest at the Disney water parks, the company said.
The back story for Miss Fortune Falls features (fictitious) Capt. Mary Oceaneer, a treasure hunter stranded at Typhoon Lagoon after a storm. Visitors will float through the captain's past and see artifacts she collected on her treasure hunts.
"We're thrilled to add to our menu of great guest experiences at Disney's Water Parks with Miss Fortune Falls," said Faron Kelley, vice president of ESPN Wide World of Sports, Disney's water parks and miniature golf
"We believe this new attraction will quickly become a favorite with our guests, who are always looking for new ways to enjoy our parks," Kelley said.
The ride, built on 2 acres, was reported in June after documents were filed with the South Florida Water Management District. The area previously has home to back-of-house activity.