Visiting Orlando this Spring? Don't miss out on the opportunity to check out an NBA game live! All season long, the Orlando Magic are celebrating their 30th anniversary season which makes this a year you won't want to miss. Celebration is in the air at Amway Center, home of the Orlando Magic.
A 30th Anniversary Celebration
To further the celebration, the Magic will turn back the clock to commemorate the team's three-decade long history through Classic Nights. Each of these special theme nights will feature unique entertainment, music, videos, and more that will instantly immerse you in the team's history. Relive the '80s, '90s, and 2000s as the Magic bring back fun memories and nostalgia. You are sure to have a blast (from the past).
Because we want your vacation to be as easy as possible, just CLICK HERE to get your tickets.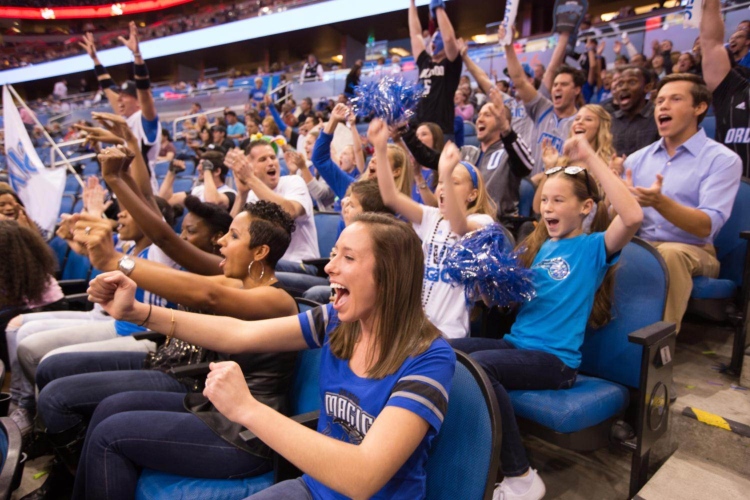 During Classic Nights, the team will suit up in their Classic Edition uniforms. During your visit, don't forget to pick up your very own Classic Jersey in the team shop! Get your favorite player's name and number or customize it with any name and number and make yourself part of the classics.
Three Classic Nights' remain this season, so don't miss out! You can catch the Cleveland Cavaliers on March 14, the New York Knicks on April 3, or our last home game of the regular season on April 5 against the Atlanta Hawks! The last game is Fan Appreciation Night AND a Classic Night making the night extra special! Join us as we say thank you to our fans for a great season.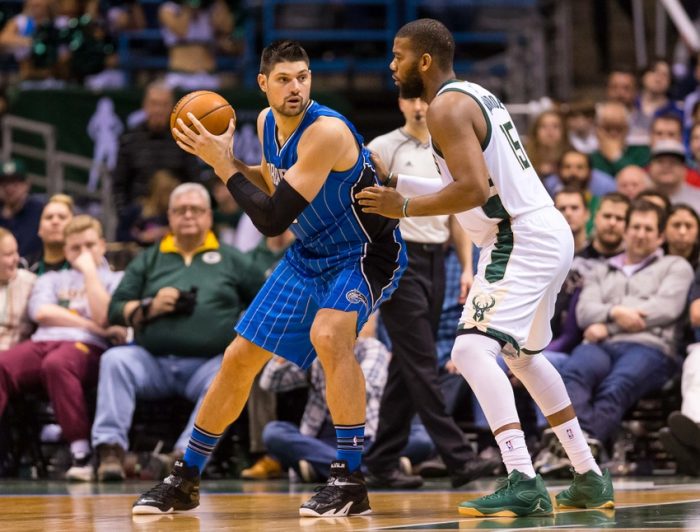 Can't make it to a Classic Night? No worries. Every home game is a celebration this year. Experience the 30th anniversary at any game this season and enjoy special features, stories, and entertainment! With six home games in March, there are lots of options to choose from.
Can't make a game while you're in town? The Orlando Magic's special anniversary Legends2Legends video series gives you an inside look at the history of the team. Hear as Magic legend Dennis Scott talks about moments of Pure Magic with Magic greats like Tracy McGrady, Penny Hardaway, and more
This anniversary season is truly something special, and one that you won't want to miss!
Classic Nights at Amway Center are as follows:
Cleveland Cavaliers vs. Orlando Magic – Thursday, March 14, 7:00 p.m.
New York Knicks vs. Orlando Magic – Wednesday, April 3, 7:00 p.m.
Atlanta Hawks vs. Orlando Magic – Friday, April 5, 7:00 p.m.
Remember to get your TICKETS in advance!