Located on the Gulf Coast just northwest of Orlando and north of Tampa, the cities of Citrus County are packed with adventures both in the water and on land. Here's the ultimate to-do list for a getaway to Crystal River, Homosassa, Inverness, and Floral City with 7 ways to discover Florida's Nature Coast.
1. Swim with Manatees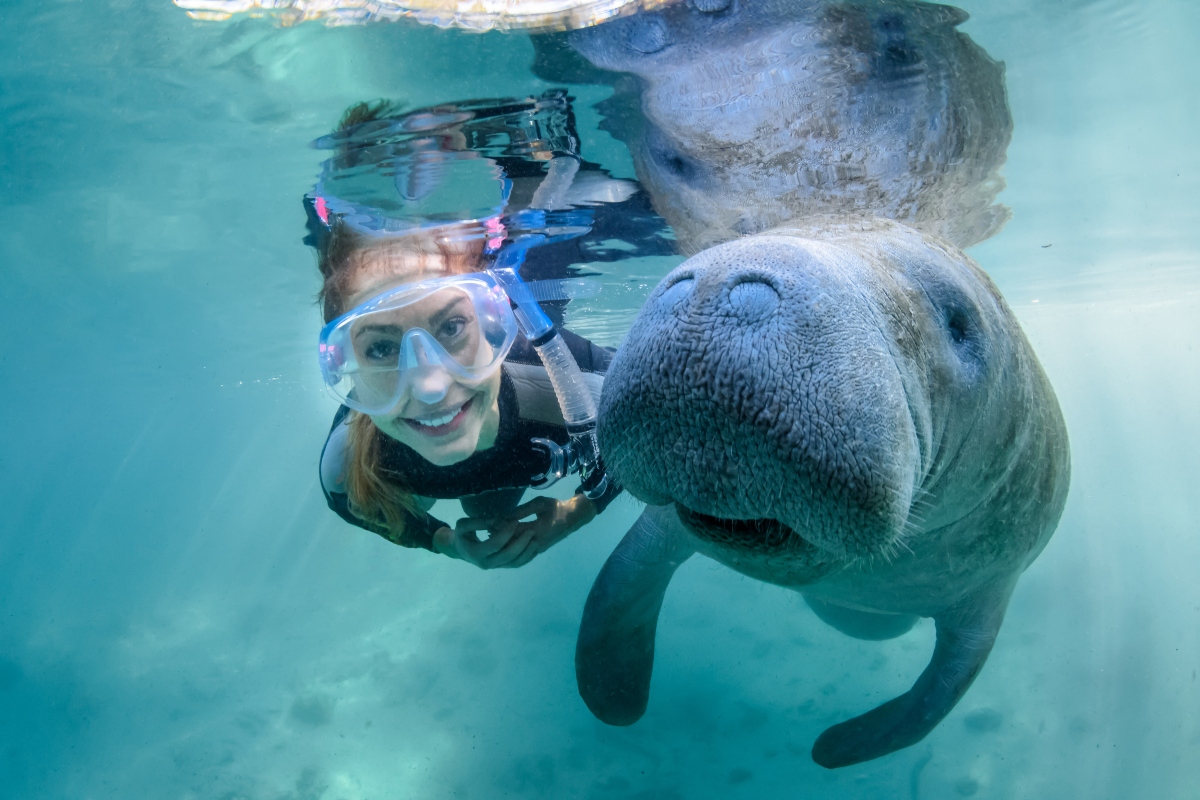 Welcome to The Manatee Capital of the World. The spring-fed rivers and bays in Crystal River and Homosassa attract the loveable creatures year-round, but it's the winter months that see the most activity. From January through March, spotting manatees is the area's most popular activity. That's because it's the only place in the world where visitors can legally swim with the gentle giants.
2. Get on the Water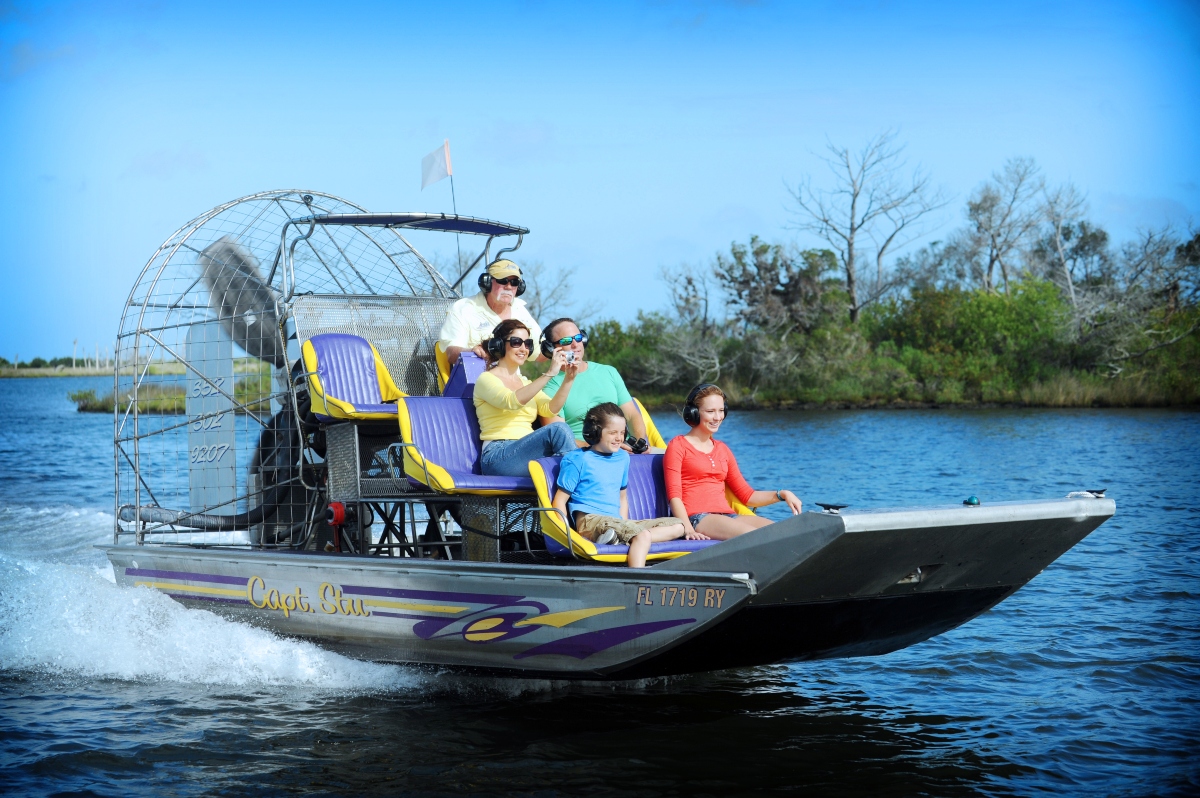 With spring-fed rivers, pristine lakes and the Gulf of Mexico, water comes into play throughout Citrus County. Head to the chain of lakes in Inverness for water-skiing and fishing. Take an airboat tour on the Withlacoochee River near Floral City. Paddle a kayak along the Chassahowitzka River in Homosassa. Or take it easy on Fort Island Gulf Beach in Crystal River. For water lovers, there are no wrong answers.
3. Book a Charter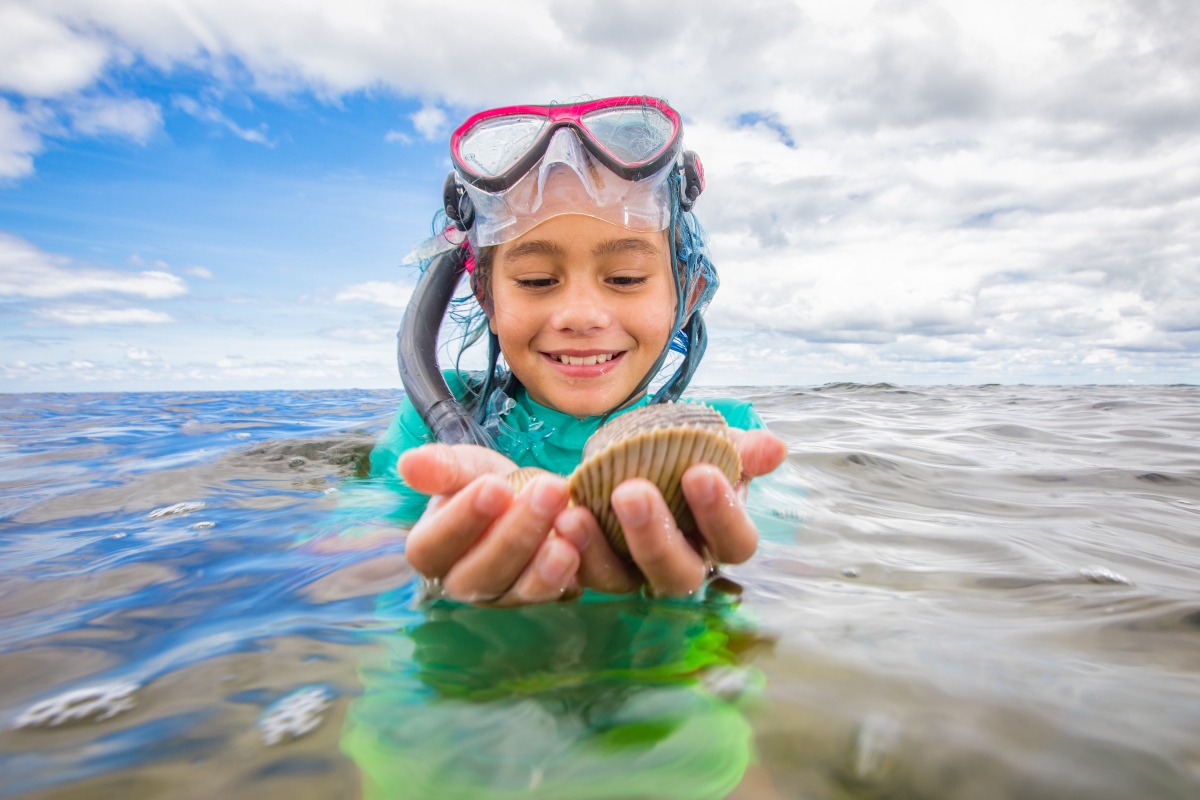 In Citrus County, scalloping is a verb. As in, "It's peak season for scallops along the Gulf Coast so we hopped on a charter boat to go scalloping." Scallop season runs July 1st to September 24th, and is more like snorkeling than fishing. If you are a seasoned angler who prefers the traditional cast and catch, the area offers plenty of lake and deep-sea fishing excursions. Join a fishing charter out of Homosassa—one of Florida's oldest fishing villages—to find the best spots to reel in a trophy catch.
4. Hit the Trail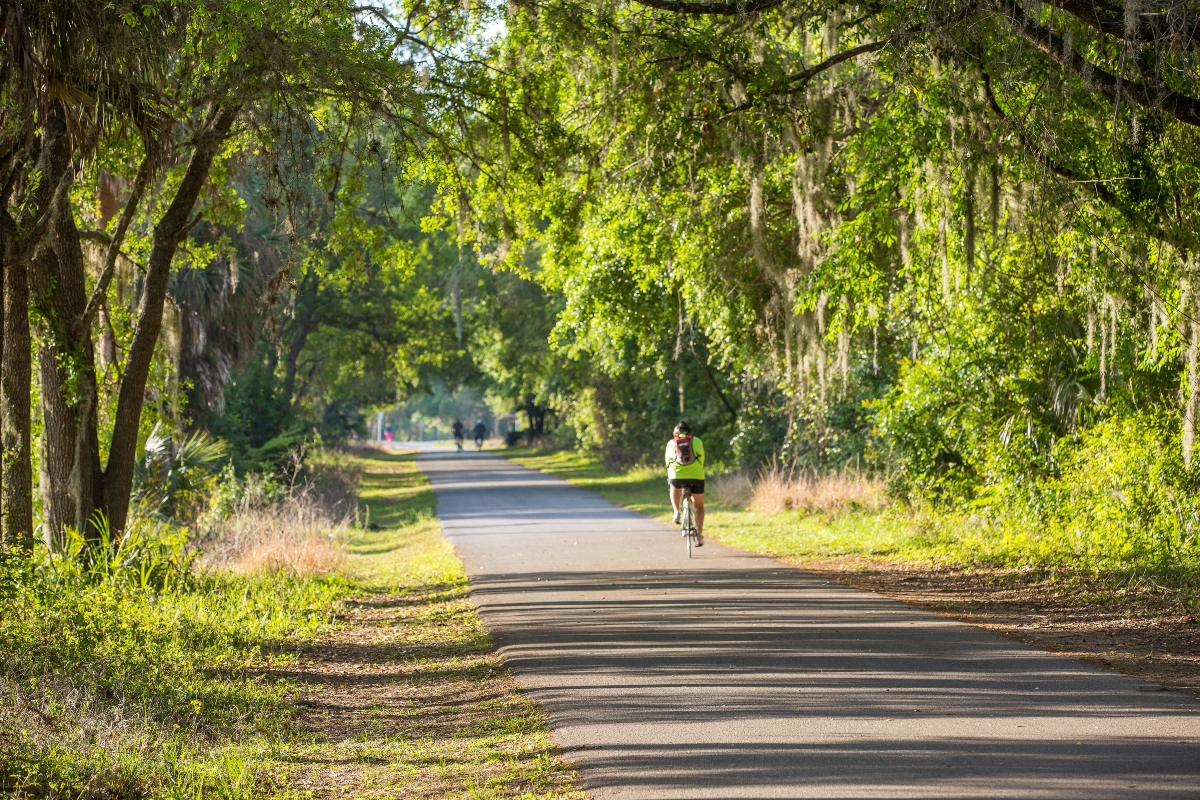 The Withlacoochee State Trail spans 46 miles, making it the longest paved multi-use trail in Florida and one of the best Rails to Trails conversions in the U.S. Walk or bike through ancient forests on your way to the charming city centers of Inverness and Floral City. There, find coffee shops, cafes and pubs teeming with active locals and visitors wearing lycra.
5. Play a Round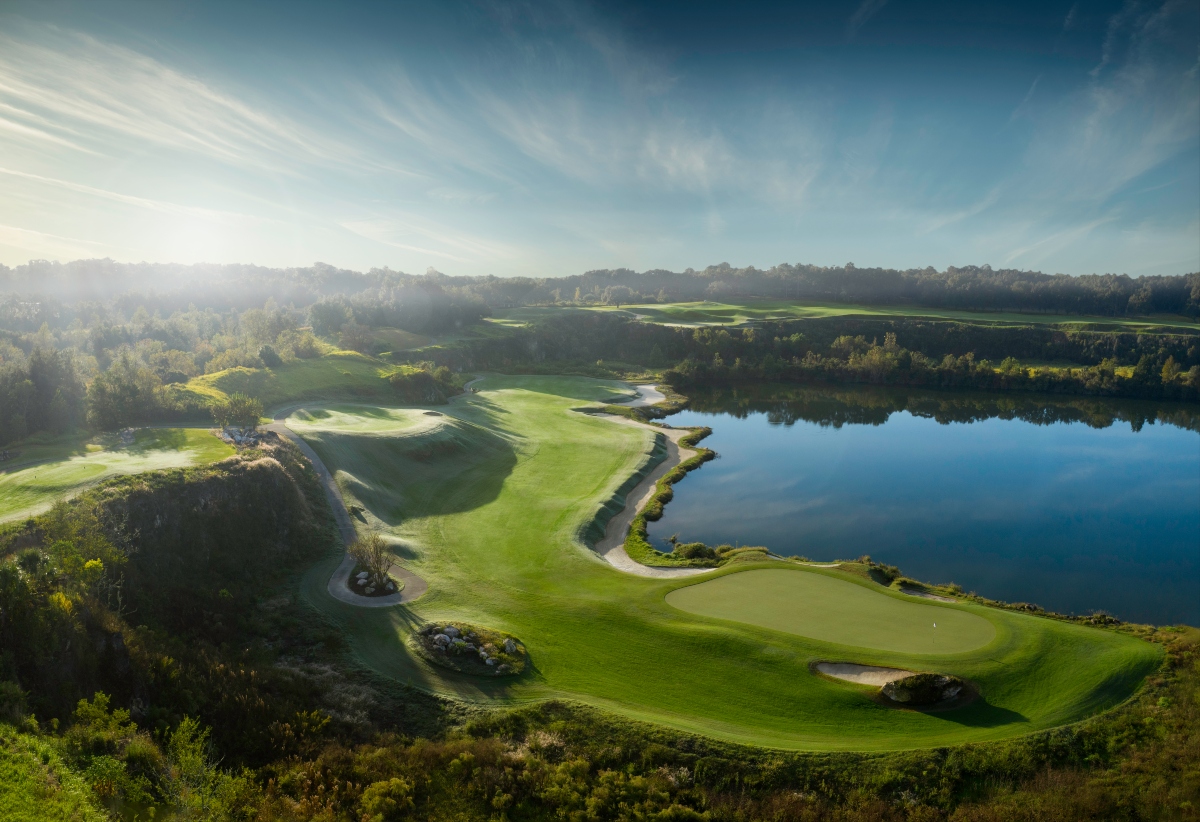 Several golf courses give visitors another way to enjoy the area's warm climate and natural beauty year-round. Popular public options include Lakeside Golf & Country Club and World Woods Golf Course. Tee times are also available at semi-private courses such as Citrus Springs Golf & Country Club, Plantation on Crystal River Golf Club and Twisted Oaks Country Club. Take your best shot at picturesque golf courses throughout the area.
6. Get Festive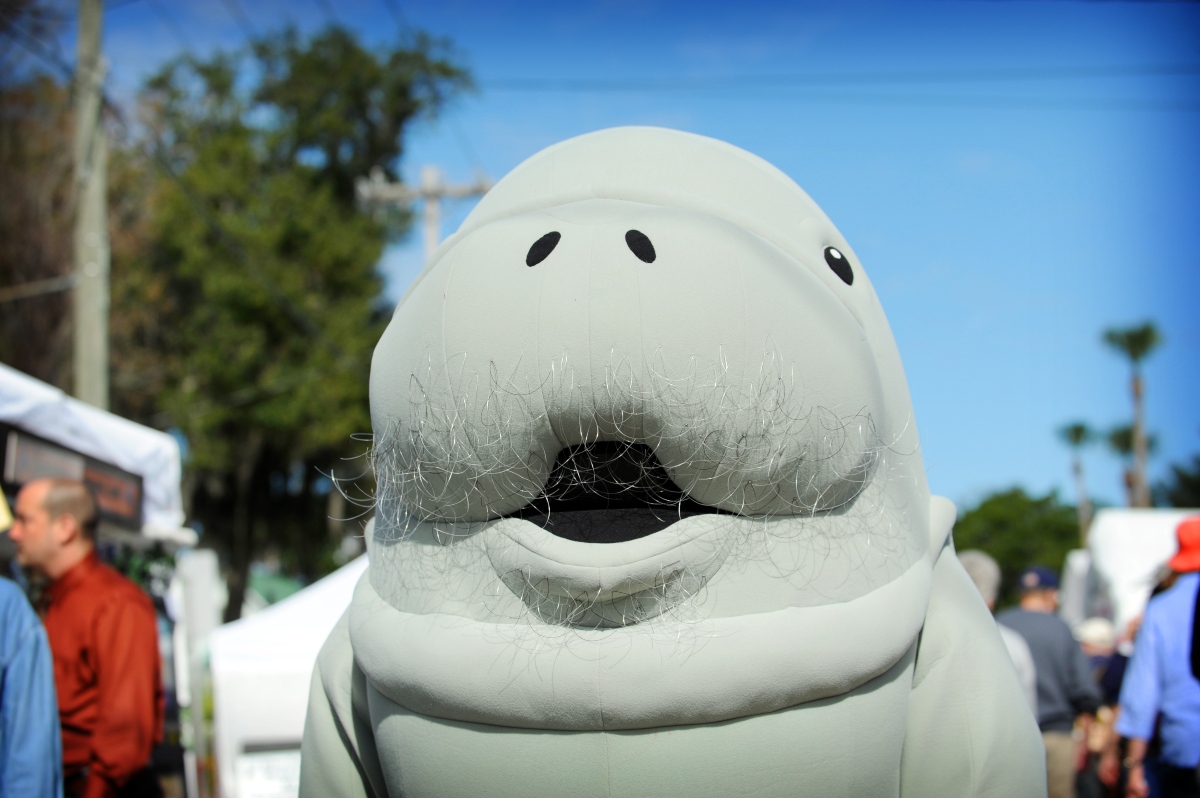 Visitors enjoy big festivals and events year-round, starting with the Florida Manatee Festival in January. The Floral City Strawberry Fest and Mermaids & Margaritas keep the party going through spring. Join summer celebrations such as the Kings Bay Pirate Fest and Scallop Festival. The fun continues through fall with the Cooter Music Festival and Stone Crab Jam. Check the calendar before you arrive, because there is never an off-season in Citrus County.
7. Play, Shop, Dine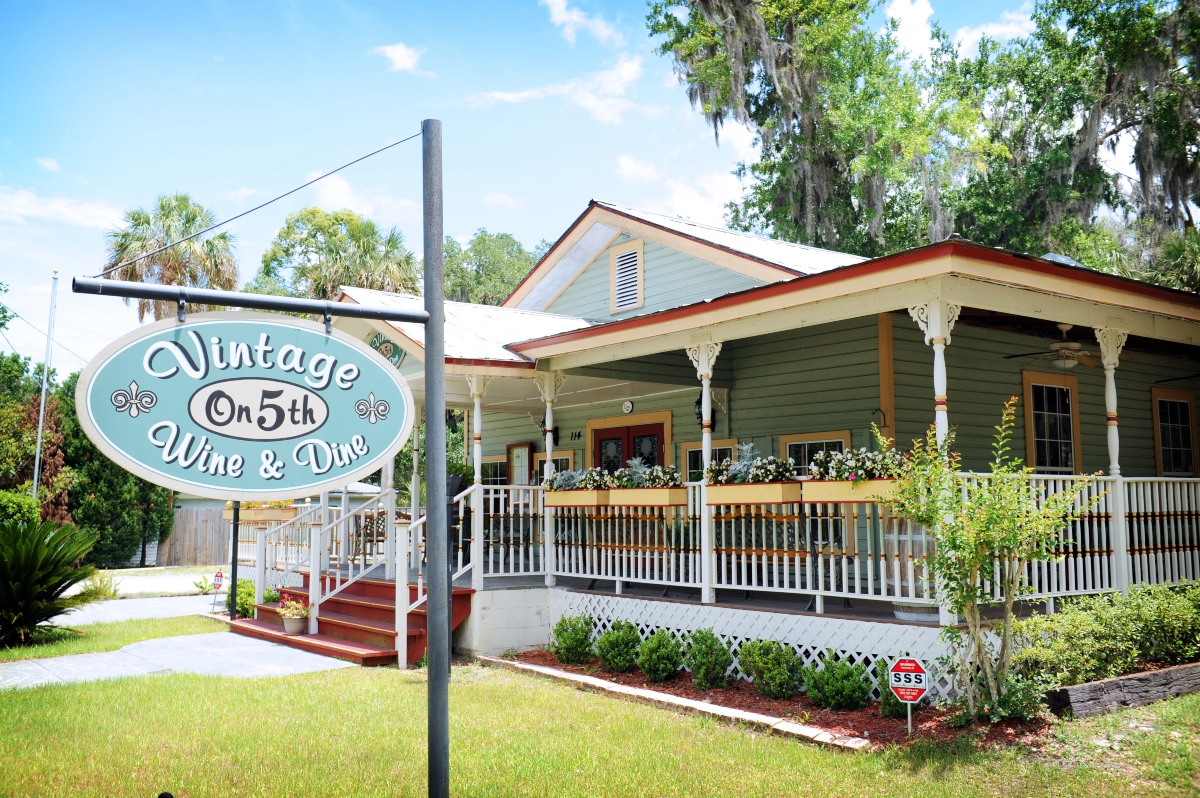 Take to the streets to experience the food, shopping and culture of Crystal River, Homosassa, Inverness and Floral City. Elegant Old Florida charm awaits in cafes, boutiques, galleries and museums. Savor the catch of the day at waterside restaurants. Discover arts and crafts made by local artisans. Tour points of pride such as Crystal River's Heritage Village and the Old Courthouse Square in Inverness. Throughout Florida's Nature Coast, discover charming small towns in astonishing natural settings.
With this list of 7 ways to discover Florida's Nature Coast, you are sure to see the best of what they have to offer.