Shh. It's time to spill the beans on the best secret beaches in Palm Coast and the Flagler Beaches. Even as locals, we know there's something thrilling about stumbling upon a new stretch of sand. Quiet, except for the crash of waves. Uncrowded, except for the birds floating overhead. While so many flock to lovely and lively Flagler Beach, we sometimes crave a little slice of solitude. Check out at least one secret beach in Palm Coast and the Flagler Beaches when you need a quiet escape.
Jungle Hut Road Park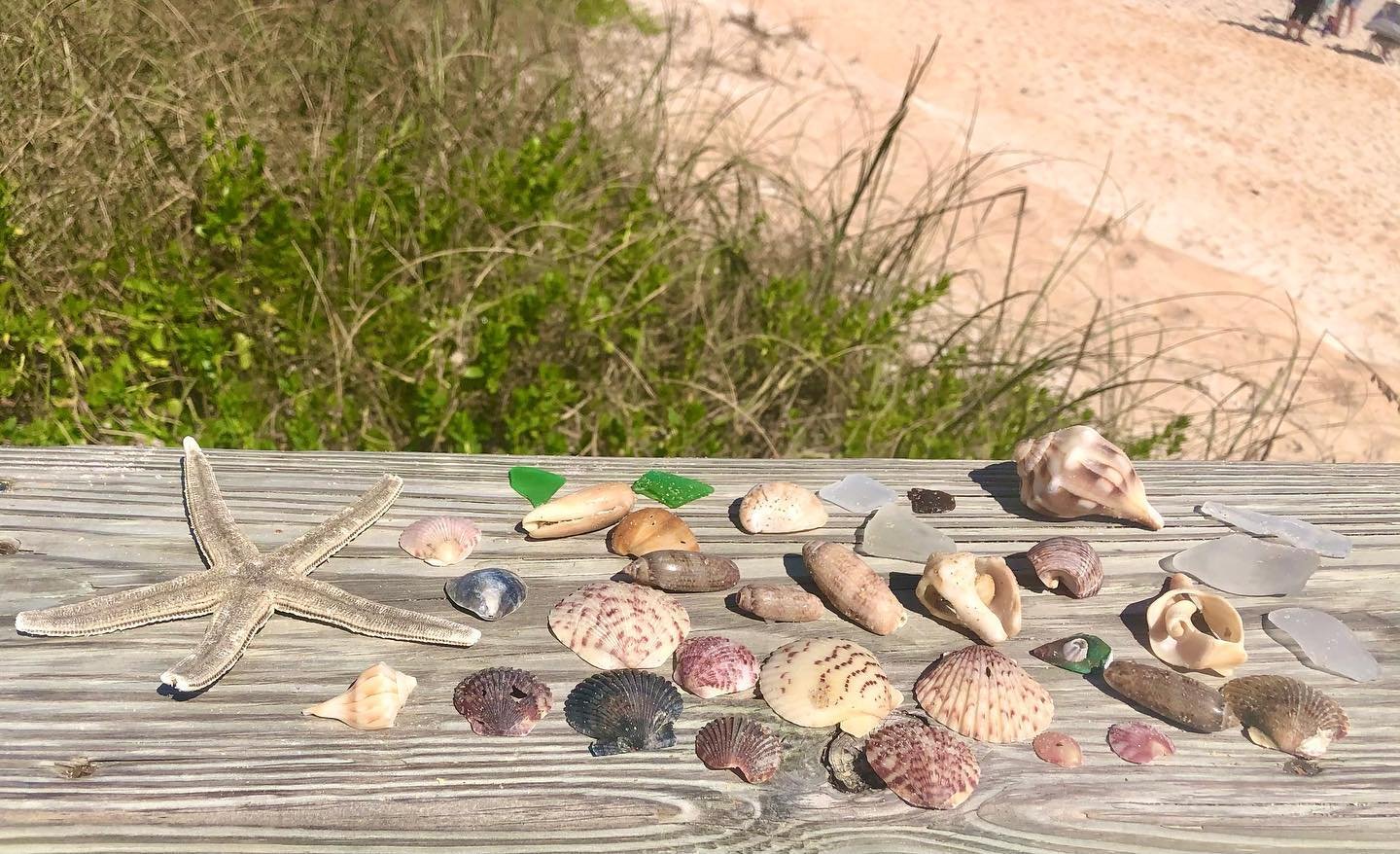 Scurry down the wooden walkover that protects our sacred dunes, and you'll see Jungle Hut Park's expansive beach. This section of cinnamon-colored sand has large coquina rocks cropping up along the shoreline, making it more popular for lounging than swimming. Get in the Zen zone by watching the tide pools that appear around the ancient formations. 125 Jungle Hut Road in Palm Coast
Mala Compra Road Beachfront Park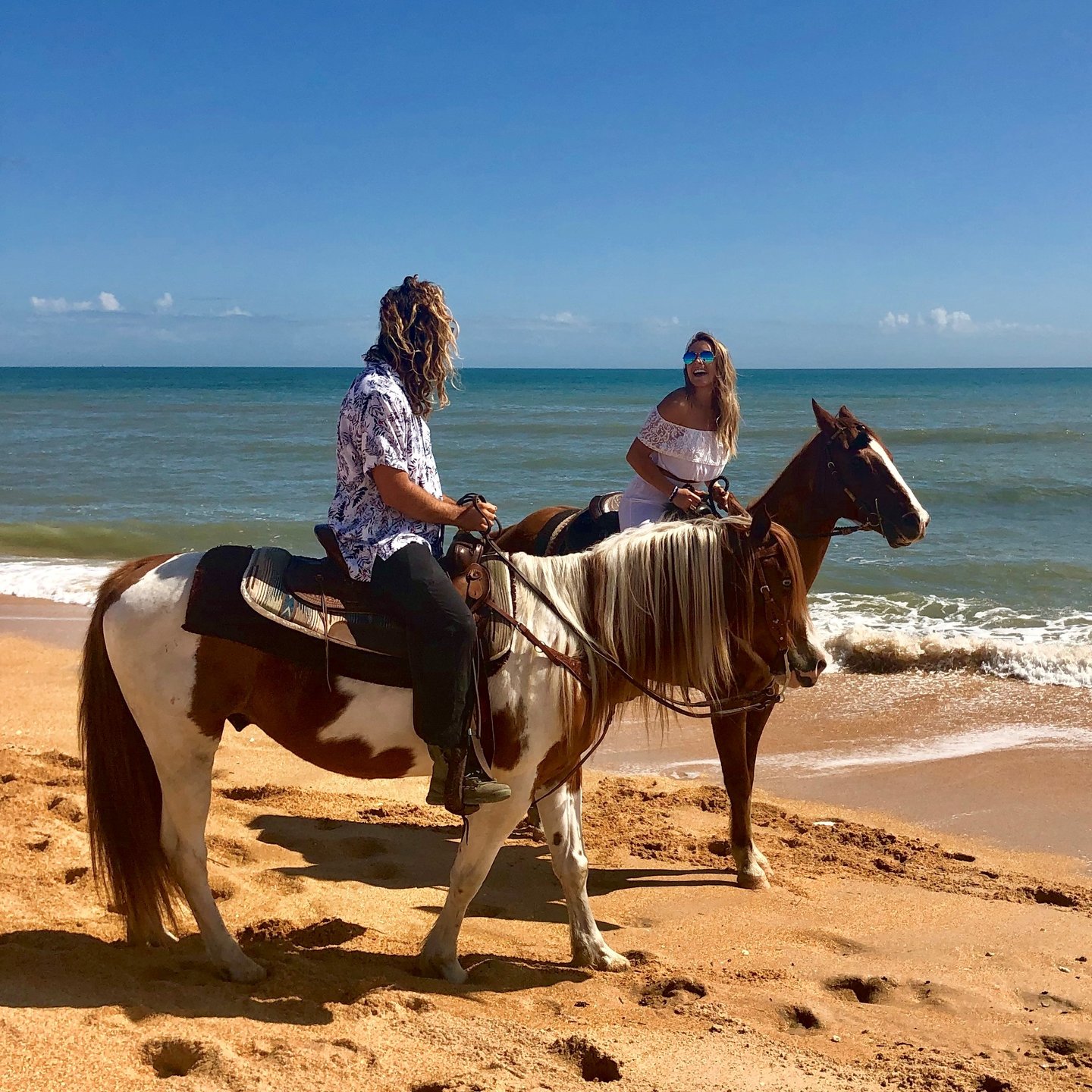 Spot pelicans diving for lunch, turtles surfing the waves, and dolphins frolicking from this unspoiled beach. Mala Compra's shoreline is peppered with coquina rocks, so you'll want to stick to the sand. Equestrian Adventures of Florida also uses this portion of the beach for its horseback rides—book one and enjoy the natural beauty from atop a gentle giant. 115 Mala Compra Road in Palm Coast
Varn Park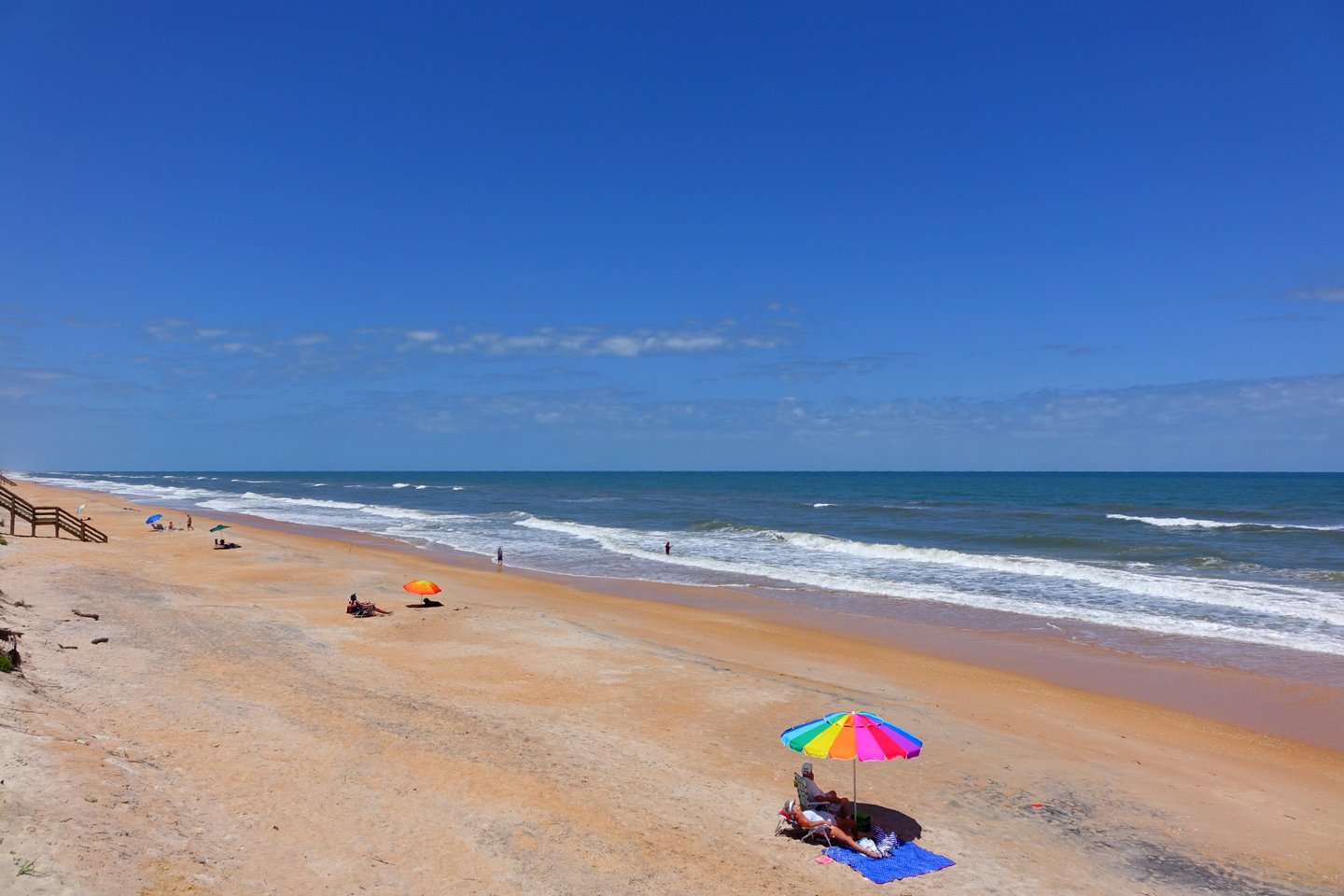 Most recognized by its colorful, Jetson-esque out-building, Varn Park is a quiet spot just outside of Flagler Beach's more popular stretches of sand. Here, you'll find plenty of room to build sandcastles, toss a ball, swim, or relax and tan. This dog-friendly beach is also a prime location for shelling. River to Sea Preserve, 9805 N. 3665 N. Ocean Shore Boulevard in Flagler Beach
Ocean Shore Boulevard in Palm Coast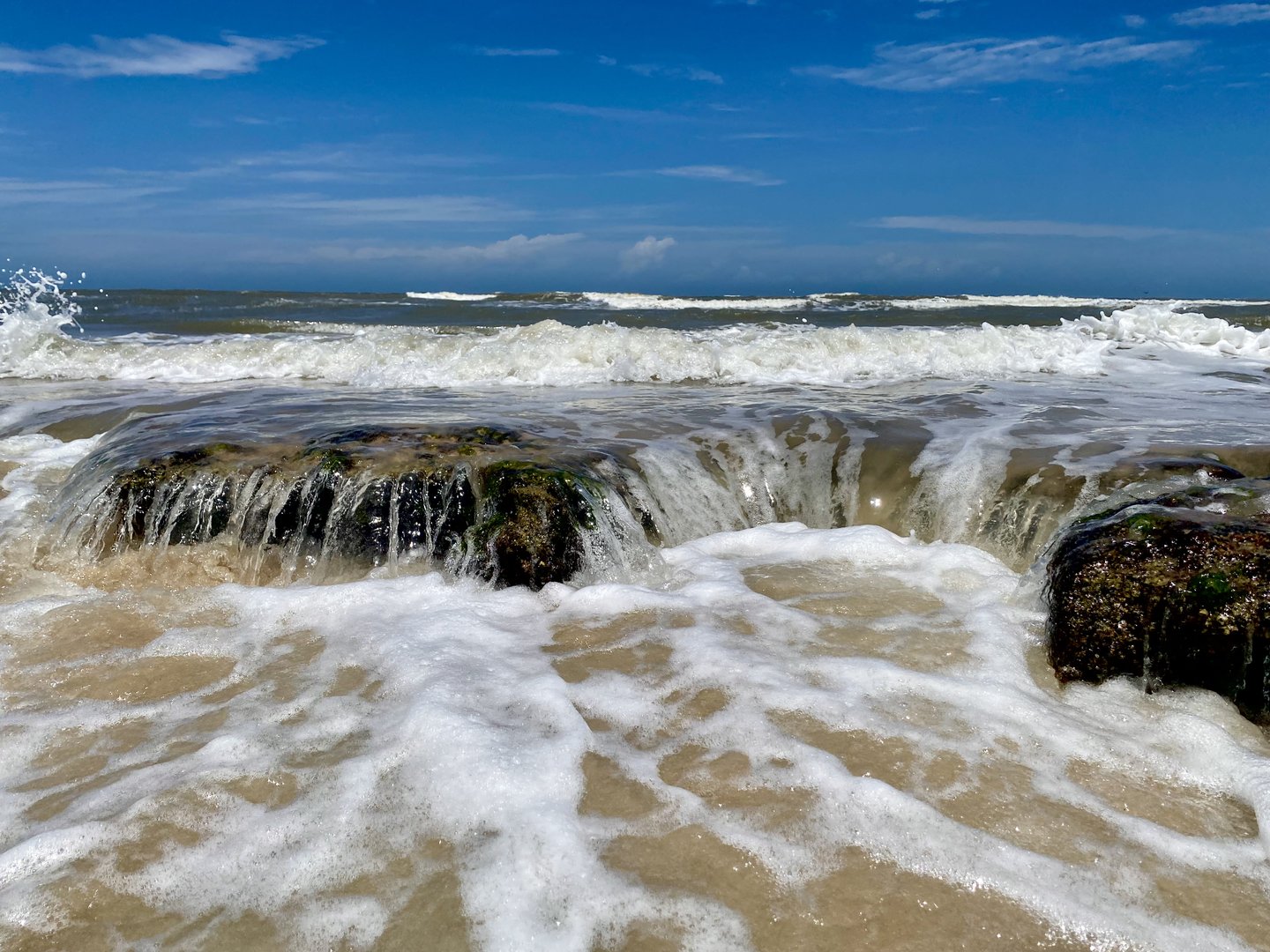 Ocean Shore Blvd with soft white sand, you'll want to go barefoot at River to Sea Preserve—just be sure to tiptoe carefully around the gray coquina rocks. The formations are full of nooks and crannies that fill with water as waves rush in, making them ideal for exploring. There's also a lengthy boardwalk for those who want to stand and enjoy the views. We suggest grabbing a hot coffee from the nearby food truck, Ragga Surf Café, and watching a beautiful Florida sunrise.
Bay Drive Park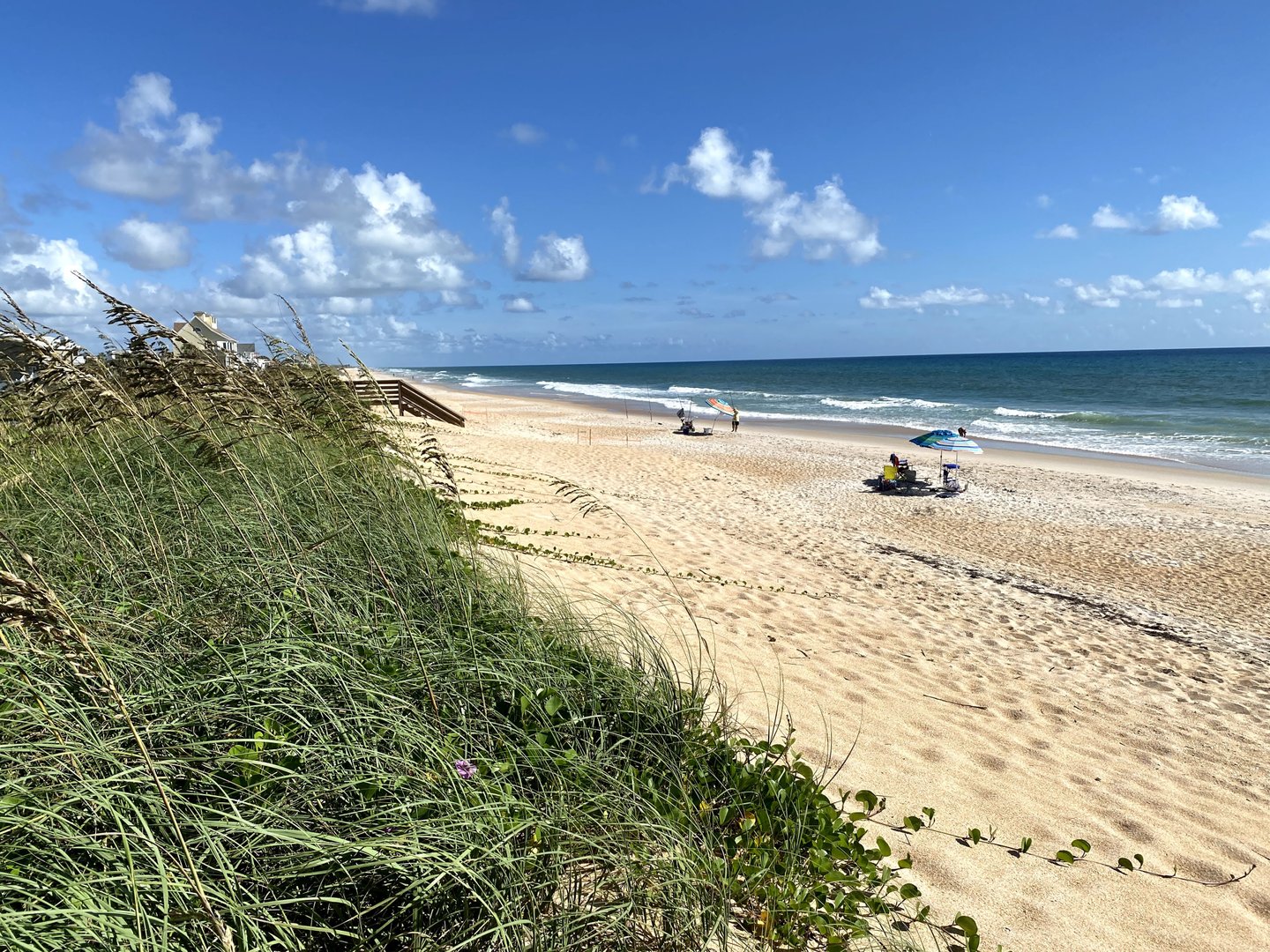 Each winter, endangered right whales are often spotted in the waters off Flagler Beach. If you're hoping to see one, your best vantage point is from an elevated area—like the observation deck at Bay Drive Park. The deck provides a breathtaking, unobstructed view of the water. Stationary binoculars are also available for an even closer look at this secret beach. 30 Bay Drive in Palm Coast
Washington Oaks Gardens State Park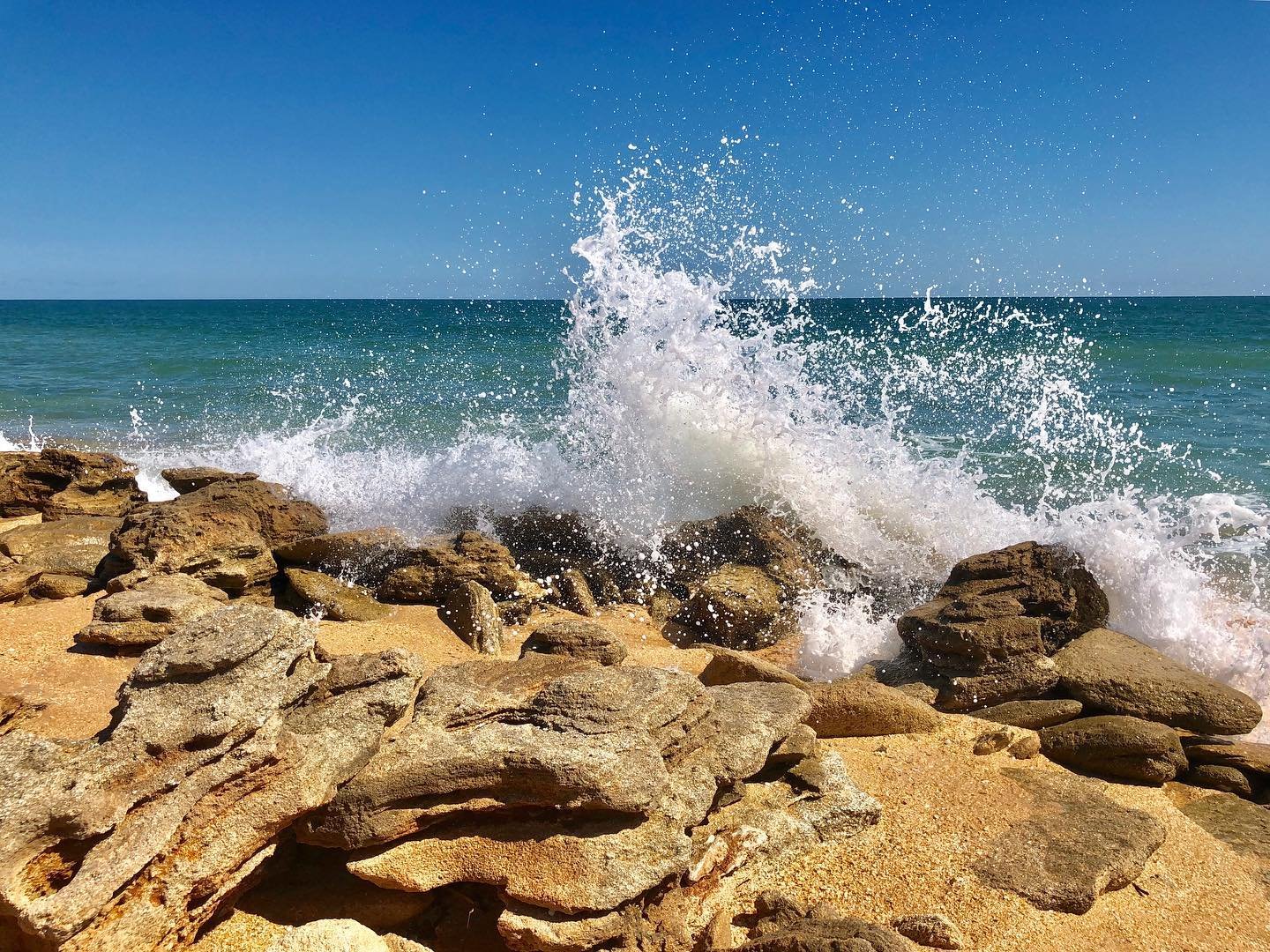 The verdant gardens at Washington Oaks are always a popular draw (and for good reason), but visitors often miss the beach portion of the park. Located across A1A, the area is equally beautiful. Like at some of the other secret beaches in Palm Coast and the Flagler Beaches, outcroppings of coquina rock stretch down the shoreline. The rocks are majestic during high tide, the waves creating huge splashes as they crash against them. At low tide, you can peep around the crevices in search of sea life. (As part of a state park, this beach does require a small entrance fee.) Beach Side, 6400 North Ocean Shore Boulevard in Palm Coast
Craving a beach break but can't get to Palm Coast and the Flagler Beaches right now? Check out the live surf cam for a virtual vacation whenever you need it, and plan on visiting a secret beach on your next vacation.