There's no better place in the world to befriend a manatee than in Crystal River, Florida. Why? Because Three Sisters Springs in the Crystal River National Wildlife Refuge is where the manatees go. You'll find sea cows—specifically West Indian Manatees—year-round in the waters of Crystal River and Homosassa. But from January through March, manatees congregate by the hundreds because of the water's constant 72-degree temp. It's also the only place in the U.S. where you can legally swim with manatees, so it's really no contest.
Once you get to The Manatee Capital of the World, here's 5 ways to befriend a manatee.
1. Connect through a mutual acquaintance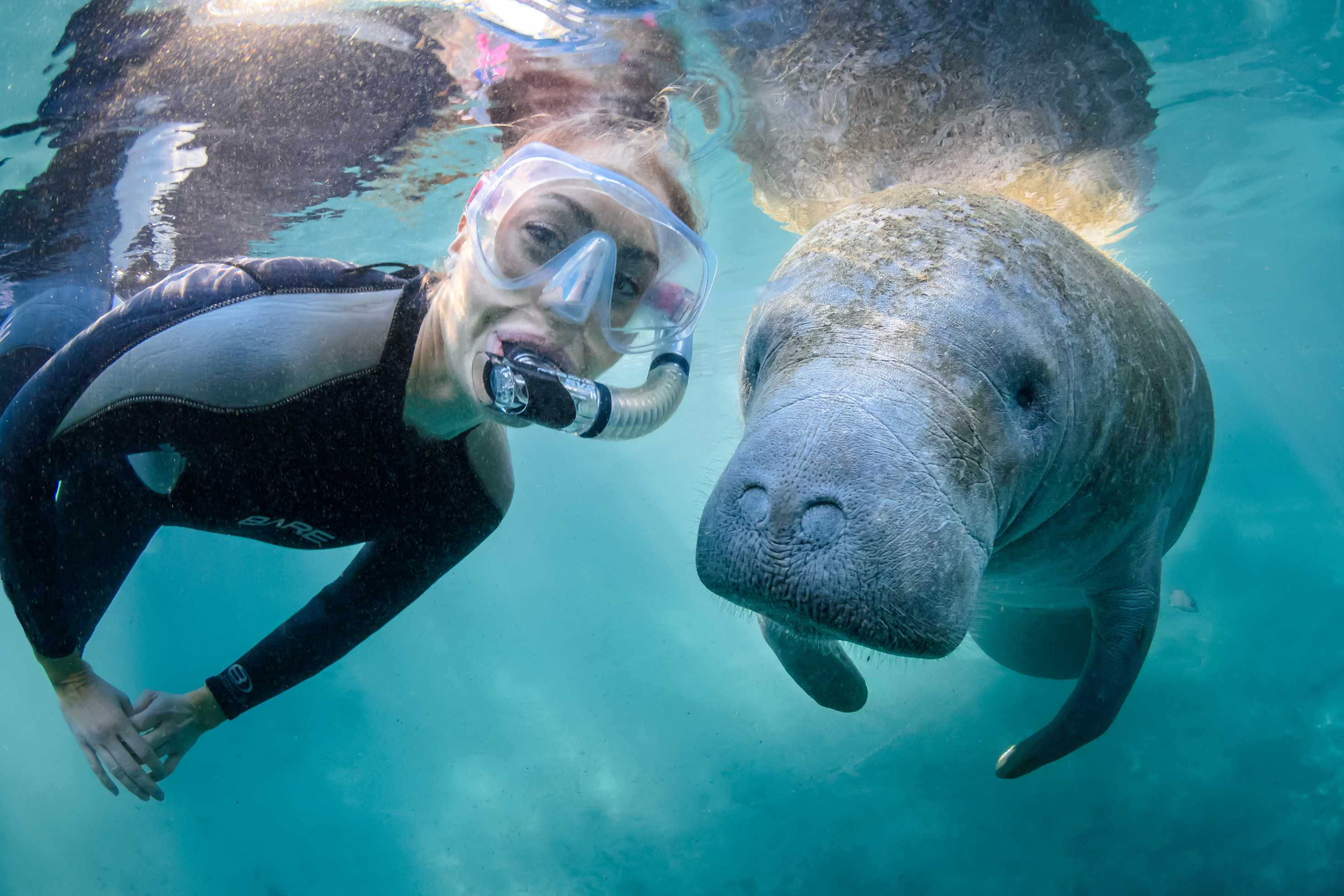 We have all hear the "Will you be my friend?" approach since kindergarten, but we will recommend a slightly more sophisticated strategy. Let someone who already knows manatees introduce you. There are plenty of guides happy to take you and your travel mates out on a boat and into the water for an unforgettable, well-connected snorkel sesh. The guides will also offer helpful insights, so you and the 'tees get off on the right flipper.
2. Focus on what you have in common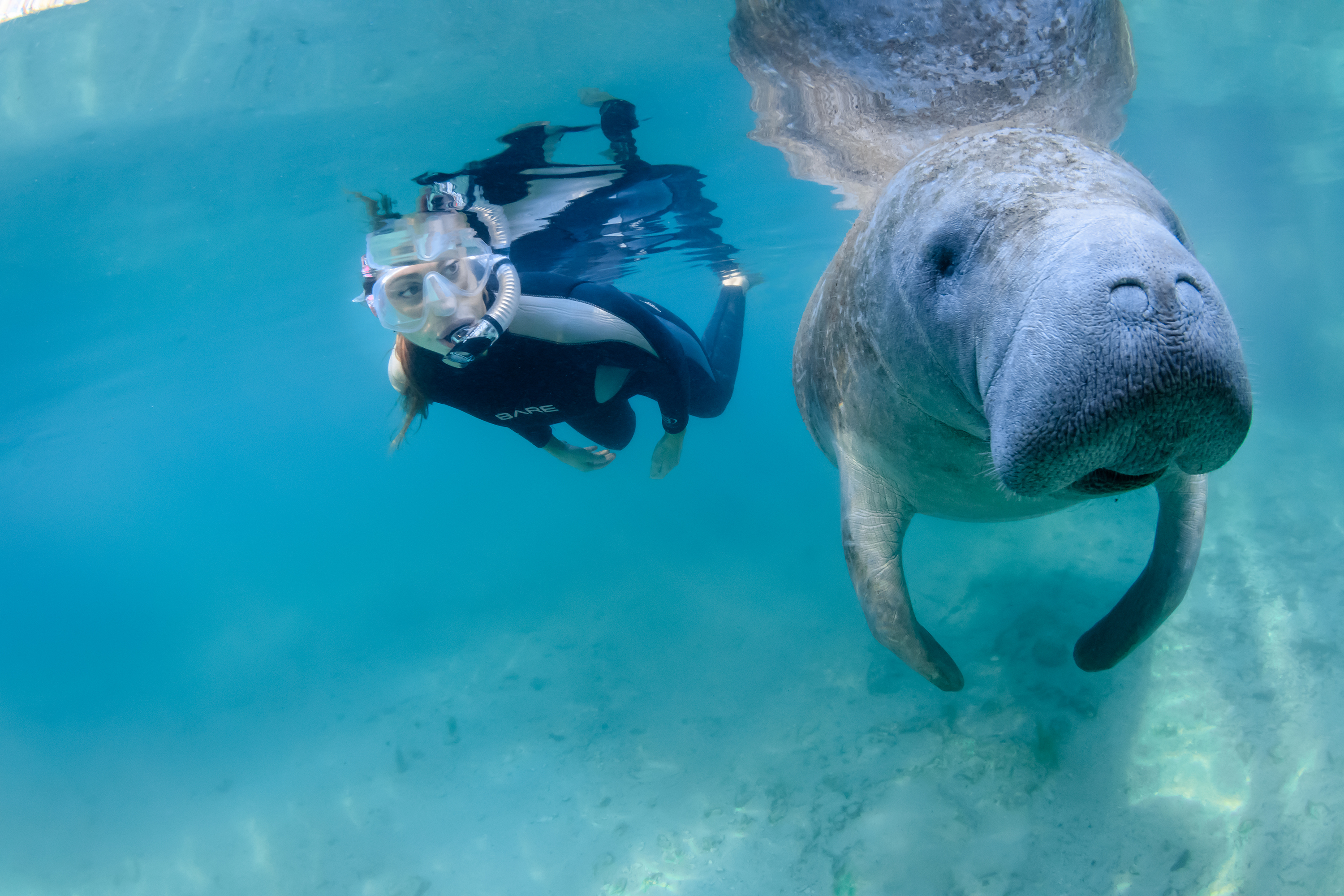 Maybe you're not a vegetarian with flippers who can hold your breath for 20 minutes, or maybe you are. Regardless, you probably have something in common with a manatee. For example, do you like swimming in warm, clear waters? Do that together! Shared activities can be bonding, and serves as solid conversation fodder ("Dude, remember that delicious-looking seagrass?").
3. Mimic body language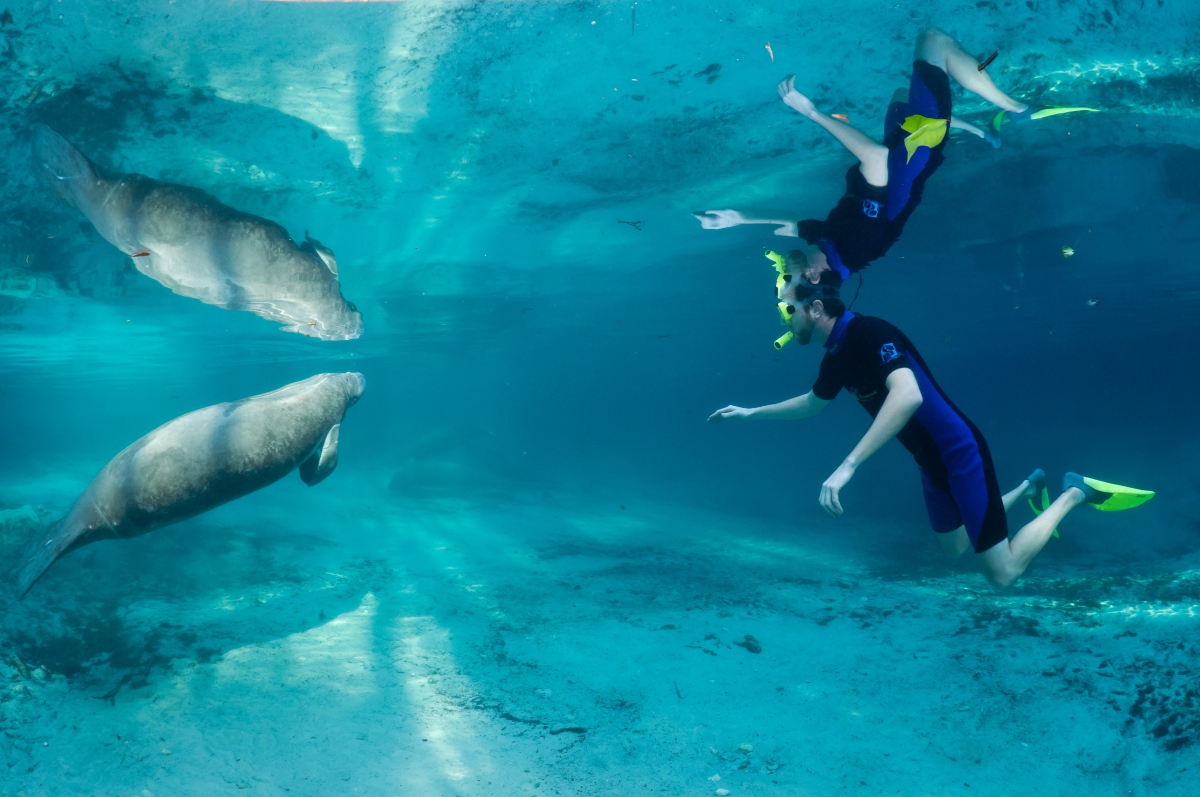 Manatees tend to move slowly, so quick movements and spastic splashing will be off-putting. Take it easy. Do some serious lollygagging, and let your prospective pal take the lead. This includes personal space. Don't chase (because that's rude), and don't flee (because that's counter-productive). It's a balancing act—play it cool, but still be approachable and you're likely to be faced with a curious manatee looking right into your wide, goggled eyes trying to get to know you.
4. Have your buddy's back
Part of making a friend is being a friend, and friends always look out for one another. So, when you're around your buddy's space, be extra considerate. In addition to defending their honor if anyone were to speak an ill word of them, that means common sense things like leave no trace, don't disturb sleeping manatees, stay out of protected areas, don't kick up the floor sand, and do what you can to make sure your travel mates are respectful too.
5. Stay in touch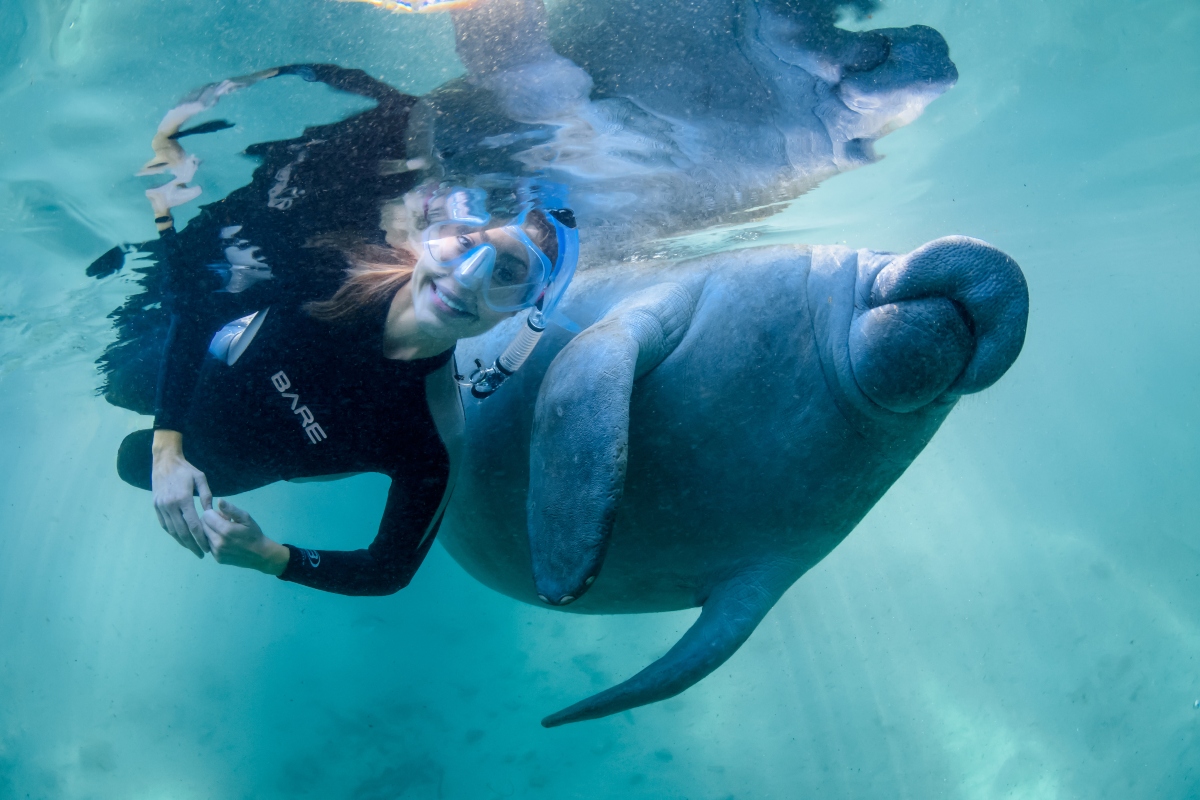 Friendships can fade after time. Sure, you're likely to remember this encounter as long as you live, but let's be honest, manatees are simple, live-in-the-moment creatures. Plus, they meet a lot of friendly faces; it might be hard for them to remember yours. Best to touch base on the regular. In addition to guided snorkeling tours, you can stay close by paddleboarding and kayaking in the area. And you can get some more face time in by visiting the underwater observatory at Ellie Schiller Homosassa Springs Wildlife State Park.
There you have it. 5 ways to befriend a manatee. Part of a vacation you are sure never to forget.
Bonus tip
Be open-hearted. Let yourself fall in love with manatees. It's easy to do; hard not to. Just go with it, and enjoy your new floaty friends. Get to know them now.