Now this attraction is definitely off the beaten path. Revolution Adventures is a fun-fueled day of dirt, mud, and adventure. If you are feeling like exploring a completely different side of Florida, and maybe even yourself, here are our 5 top picks at Revolution Adventures:
1. Cool ATV's

Call them what you will; ATV's (All Terrain Vehicles), Quad Bikes, or 4 Wheelers, these recreational vehicles tons of fun. Never driven an ATV? Not to worry! These guys familiarize you with the controls, and show you how to safely operate them before you head of to the 230 acres of trails to tear it up! BOOK YOUR ADVENTURE NOW
2. Great Terrain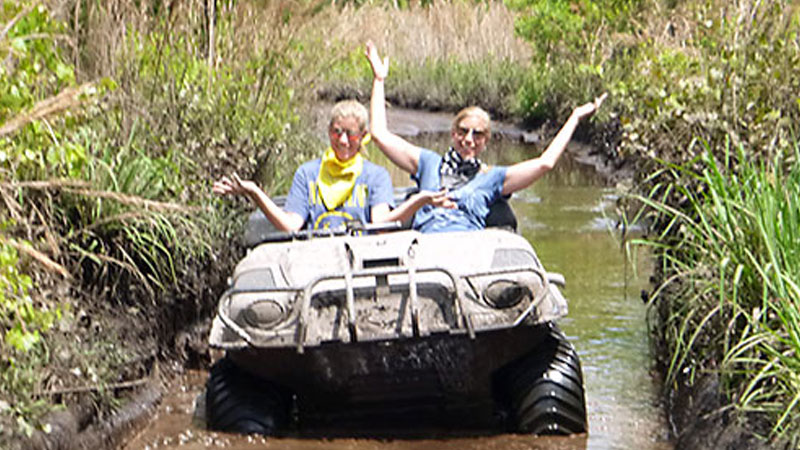 We know that Florida is mostly flat, but here they have sand humps, grassy banks, muddy dips, and dirt tracks, as well as whatever else "Mother Nature" throws in. The trails are set amongst the Floridian Countryside with a huge man-made lake in the center of a property that's natural Florida all the way. What a great way to start the 5 top picks at Revolution Adventures, trudging thru Florida wetlands
3. Trophy Bass Fishing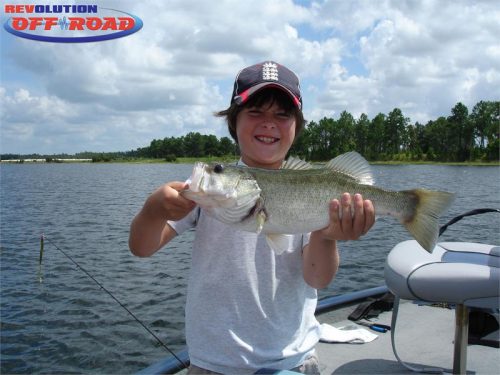 Surprise! This 60-acre lake is one of the finest private lakes in Florida. Apart from Bass, you can also catch one of a number of other types of fish, such as Croppies, Snook or Bowfin. They catering for all comers, first-time fishermen or seasoned veterans.  On the sleek modern boats, you will be provided with all you need – rods, reels, hooks and artificial baits are all included. It's all catch and release – but not before you take photos of the big one!
4. Clay Shooting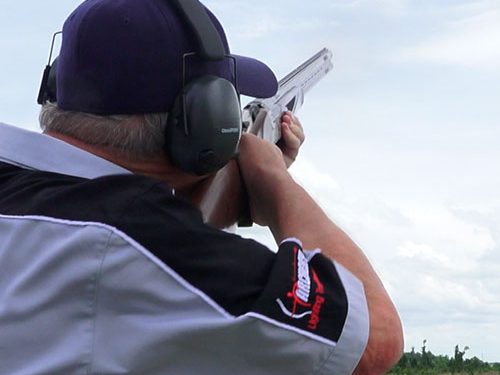 New at Revolution Adventures is an outdoor gun range – you can now shoot some 'Clays' in a natural outdoor setting. Compete against friends or other family members under the careful supervision of an instructor. Just shout "Pull" and away you go! The targets flying across the sky look impossible to hit, but after some practice, it turns out you're quite the marksman! (or woman).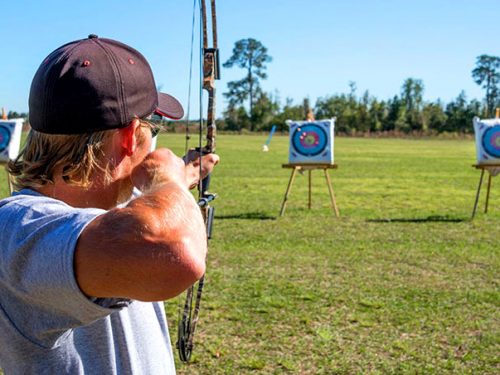 Bring out your inner Robin Hood! It takes a steady hand and a keen eye and is slightly addictive! Revolution Adventures uses traditional five-color, 10-ring targets to test your skills. There are 3 certified team members on hand and a Level 3 Coach on standby for those who can already shoot but need help to hone their skills.
Revolution Adventures is full of action and adventure experiences. So why not venture off the beaten path and find a new kind of thrill ride on vacation? Start off by enjoying our 5 top picks at Revolution Adventures.